Product Introduction
The 10-head high-precision multi-head weigher,Multi-material multi-head scale adopts a vibrator, which can automatically adjust the amount of vibration according to different target weight values, so that the feeding is more uniform and the combination is higher. The quantitative multi-head combination weigher is mainly used in conjunction with the automatic packaging machine, and is suitable for measuring and packaging granular and powder materials.For further information about our machine and services,please contact us.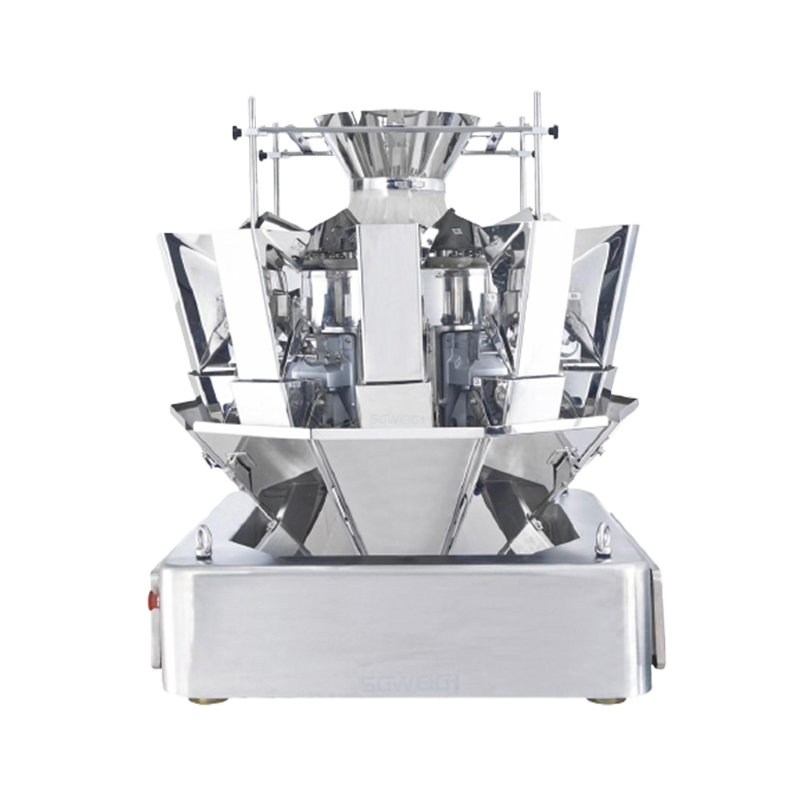 Technical Parameters
Identification code AS10-1-1 AS14-1-1
Single weighing range 2-100g 2-200g
Weighing accuracy range X(0.5) X(0.5)
Maximum weighing speed 65P/M 120P/M
Hopper capacity 0.5L 0.5L
Operation interface 7'' touch screen 7'' touch screen
Optional device
Drive mode stepper motor stepper motor
Power requirements 220V/900W/50/60HZ/8A 220V/1100W/50/60HZ/10A
Packing size 1200(L)X920(W)X920(H) 1200(L)X970(W)X970(H)
Packaging device 220kg 240kg
For reference only, please consult for details!
Contact us to recommend a product that is suitable for you!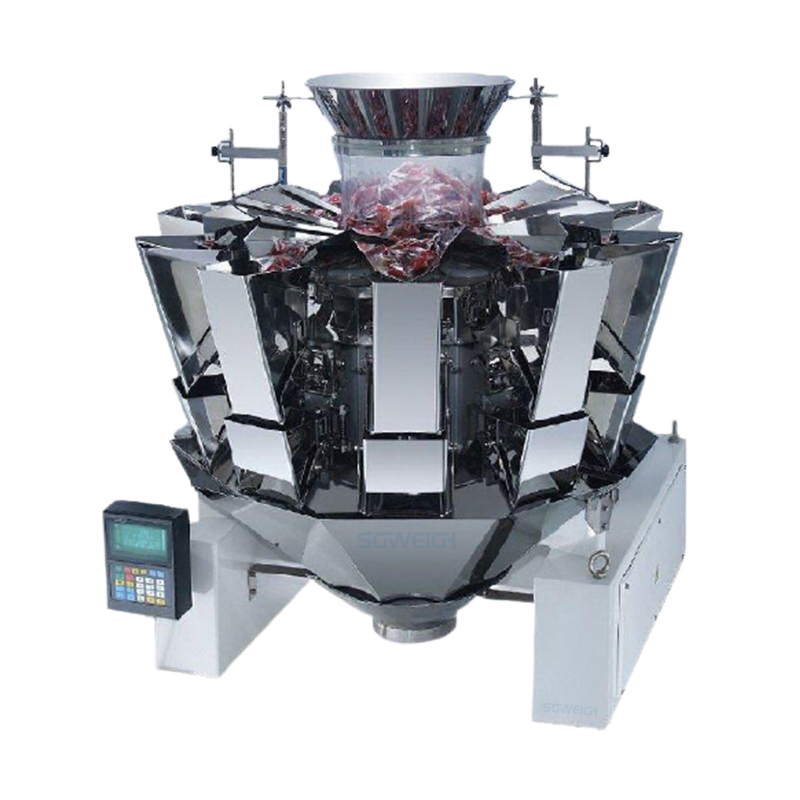 Main Features
1. Factory parameter setting recovery function;
2. Support 200g, 1000g multi-segment weight calibration;
3. It can be automatically paused when there is no material to make the weighing more stable;
4. There is a help menu in the display, which is convenient for learning and using;
5. The amplitude of each line can be adjusted vertically during operation, which can make the feeding more uniform.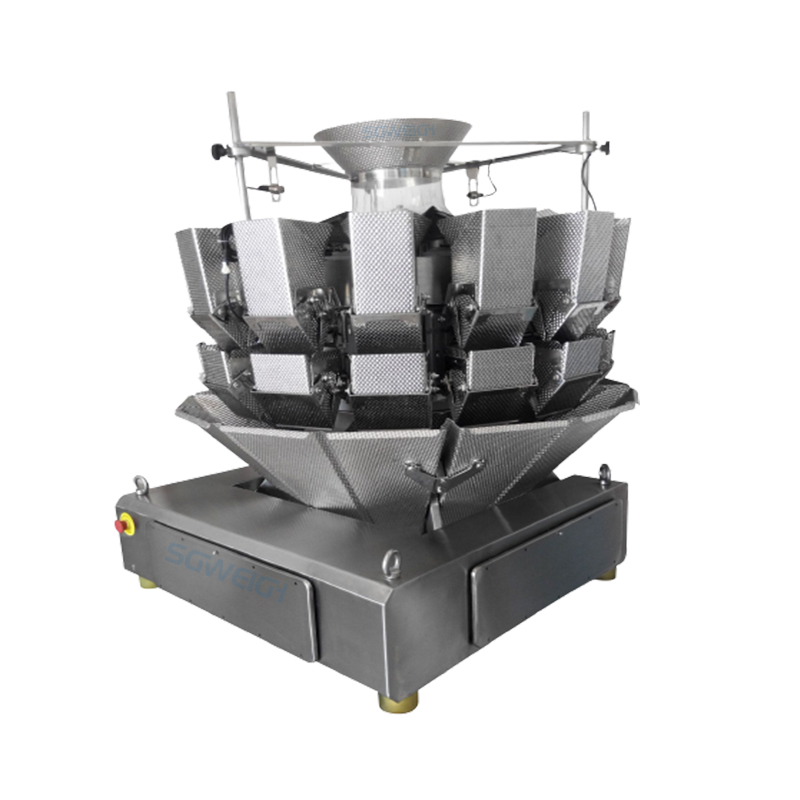 Application
Multihead weigher is used in high-speed and high-precision quantitative weighing and packaging systems. It is suitable for quantitative weighing of granular, flake, strip, spherical and other materials, such as candies, fruits, nuts, pet food, roasted food, puffed food, frozen food, five pieces, plastic pellets, etc.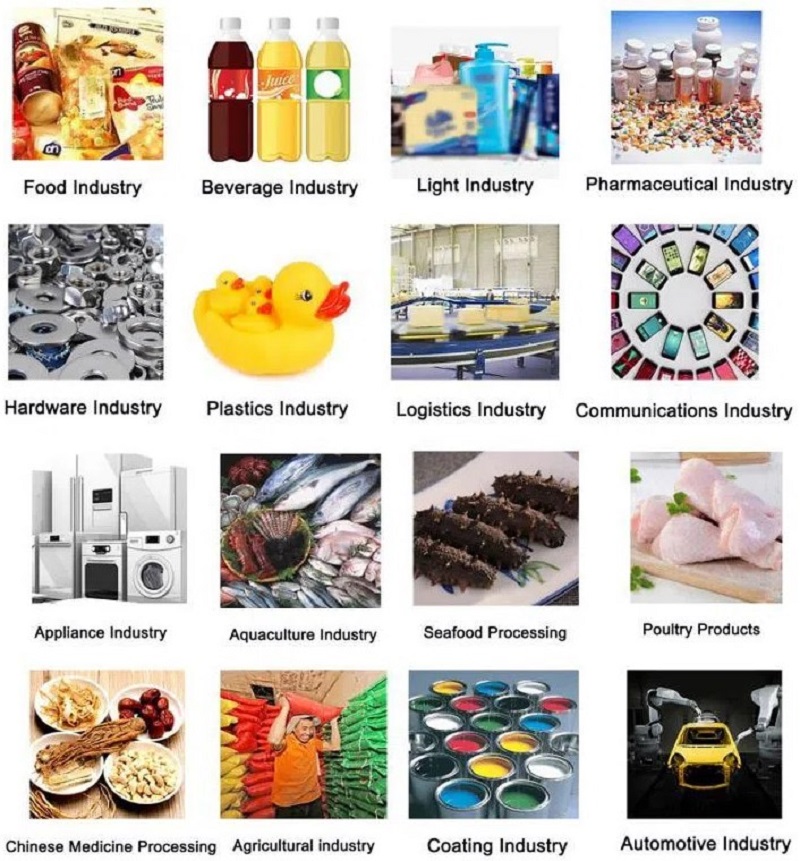 After Sale Service
Q1: Are you a manufacturer or a trading company?

A: We are the manufacturer. We have a professional factory in Guangdong, China, producing various packaging machines, automatic metal detectors, dynamic checkweighers, automatic weighing and labeling machines, etc.
Q2. Do you sell the accessories of the product?
Answer: Yes. We can provide spare parts for customers who have problems with the minimum cost.
Q3. How about the product packaging? Is it easy to damage during transportation?
A: We are packaged with a plywood box, which is enough for transportation.
Q4. What is your after -sales policy?
Answer: Customer first is our principle. All of our products have a 12 -month warranty period. We provide necessary video guidance for daily issues. If the machine encounters a lot of problems, our technical engineers can support overseas services.
Q5. Do you accept the customer logo and customization?
A: We support a variety of ODM/OEM. If you have this need, please contact us at any time to customize the suitable machine.
Related Products
Hot Labels

Multi-level Sorting Checkweigher