Product Introduction
The 5-1000g powder packaging machine is designed with a unique embedded sealing, reinforced heat sealing mechanism, and intelligent temperature controller temperature control, which has a good thermal balance and is suitable for various packaging materials. The small bag fill and seal packaging machine is made of stainless steel and conforms to the national GMP standard, which can ensure that the materials are not contaminated during the packaging process.If you are interested in our products, please feel free to contact us.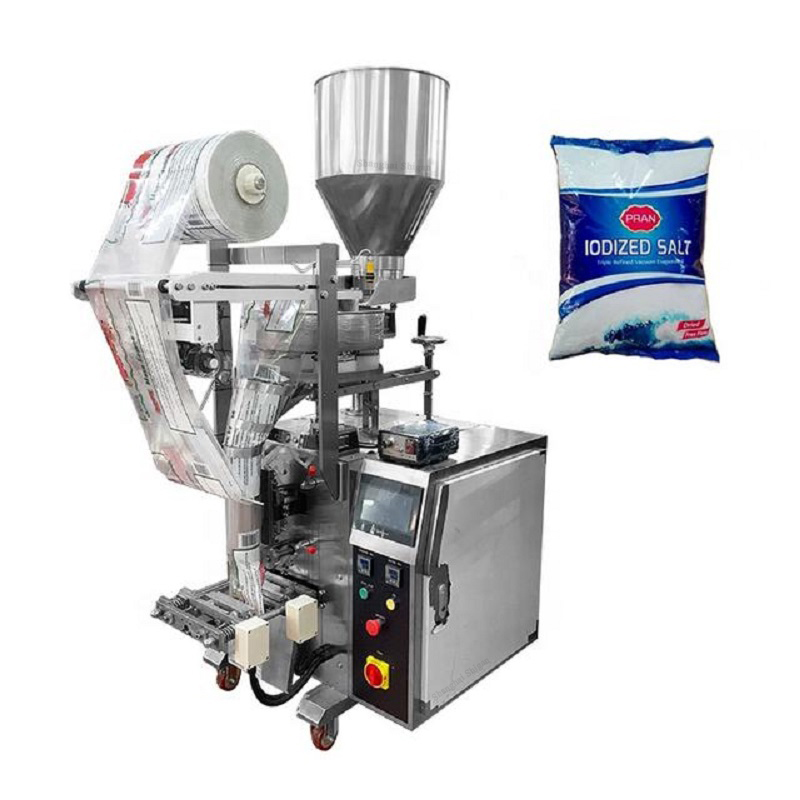 Technical Parameters
Packing speed: 20-50 (bags/second) depending on materials and specifications
Bag size: length 20-240m width 30-200mm packaging coil can reach 400mm
Bag making method: three-side seal, back seal
Measuring range: 10-120 grams (depending on the material)
Voltage: 220V according to customer needs to configure.
Dimensions: 1350*650*1600 (mm) slightly changed according to special requirements
Net weight: 260kg
For reference only, please consult for details!
Contact us to recommend a product that is suitable for you!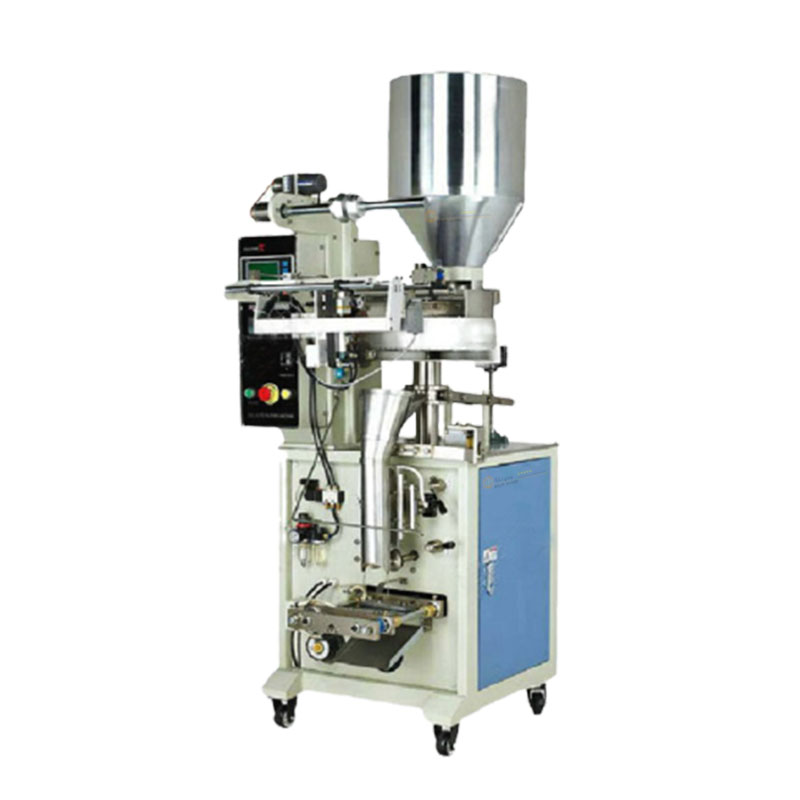 Main Features
1. The machine adopts Chinese LCD display, and the operation instructions are clear at a glance. The menu-based operation interface is extremely simple and convenient.
2. Using CPU centralized control system, intelligent photoelectric positioning, strong anti-interference, two consecutive bags of cursor abnormality will stop and alarm.
3. The bag making system adopts synchronous motor subdivision technology, the bag making precision is high, and the error is less than 1 mm;
4. Automatically measure the length of the packaging bag without manual participation in the length setting of the packaging film (referring to the color-coded packaging material).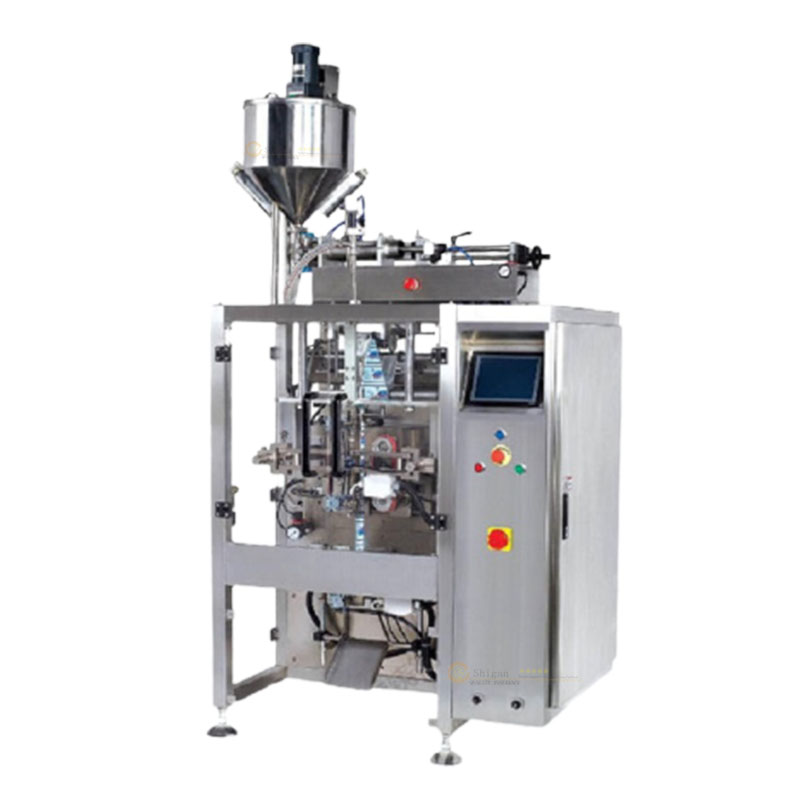 Application
Powders: milk powder, monosodium glutamate, flavoring agents, washing powder, glucose, chemical raw materials, fine sugar, pesticides, fertilizers, etc.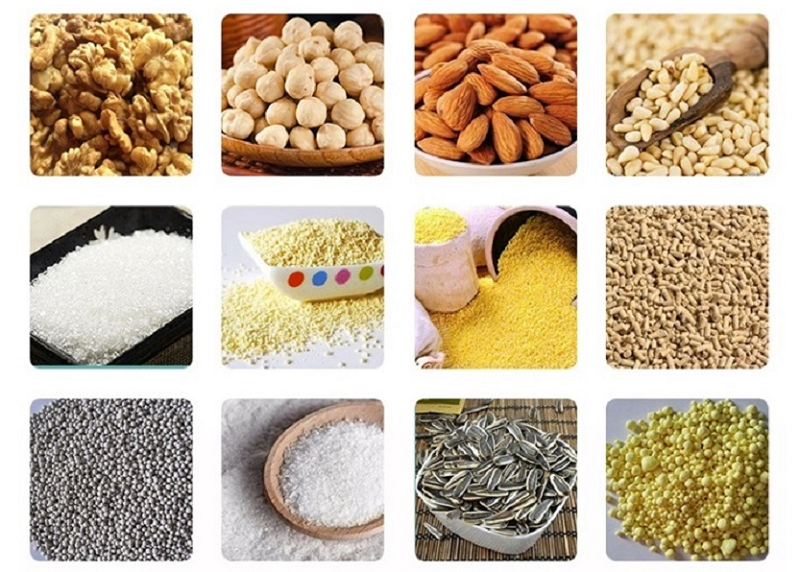 Our Company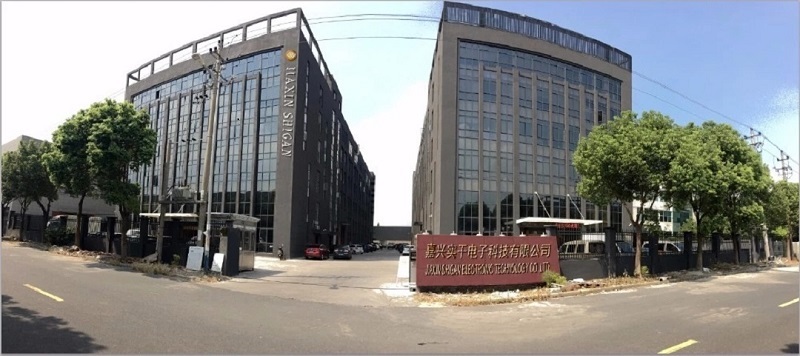 Founded in 2010, Shanghai Shigan Industrial Co., Ltd. is a vigorous and fast-growing company. The company specializes in vertical packaging solutions, automatic bag feeding machine solutions, automatic pillow packaging solutions, and small automatic vertical packaging solutions. Dozens of models such as packaging machines. Suitable for industries including food, hardware, chemical industry, medicine, toys, daily necessities and other industries.
The company has professional R&D personnel, after-sales engineers, and pre-sales service personnel to ensure that each set of solutions can make you comfortable and create greater benefits for you. The products we produce and sell are exported to Europe, Africa, South America, the Middle East and other Asian countries and regions, and have won unanimous praise from customers. The purpose of Shanghai's hard work: innovation, pragmatism, efficiency, and responsibility to win trust! We are willing to work together with you to create brilliant future together.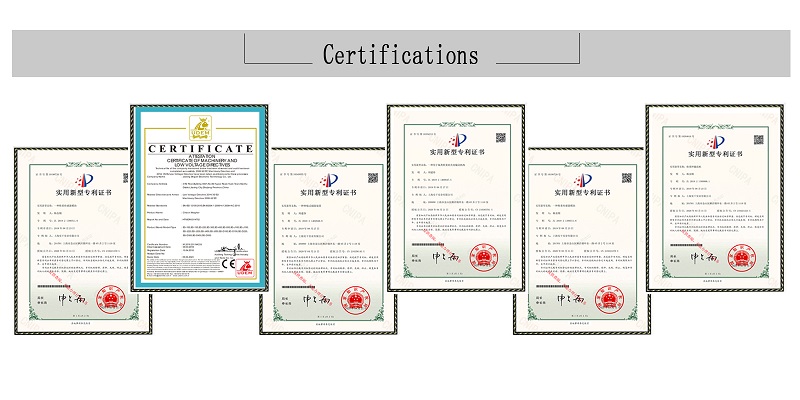 Our Customers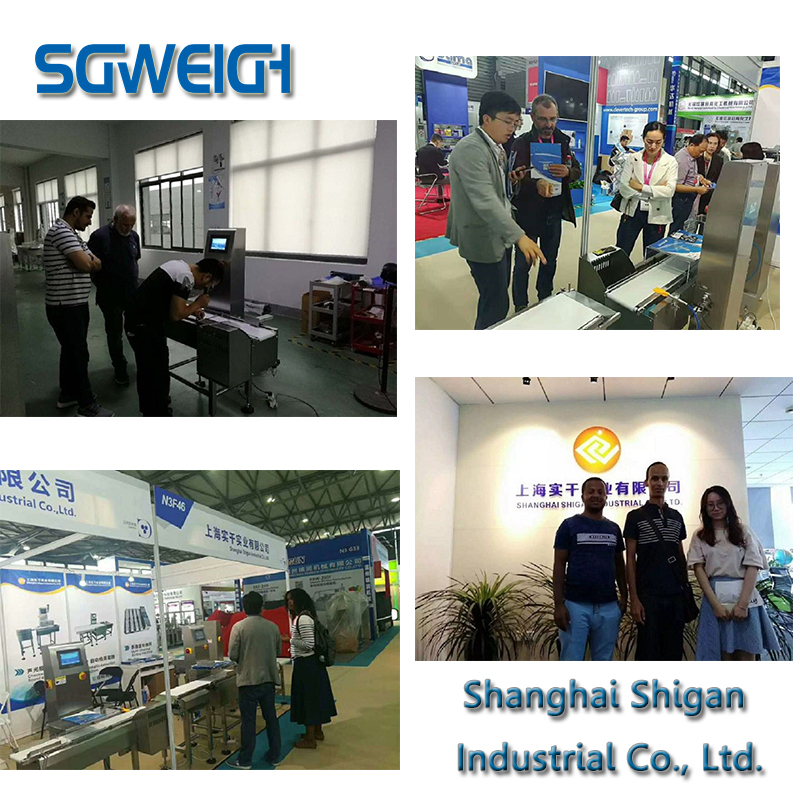 After Sale Service
1. If there is a problem with the quality of the product itself (except the product is deformed or damaged during transportation), it can be returned within seven days from the date of receipt, and the return postage will be borne by us!
2. The products sold by our company are all standard products. If you are not familiar with how to use the products, you can call us, and we have professionals to answer you!
3. Once the product is sold, if there is no quality problem or the wrong product is sent, it will not be returned!
Related Products
Hot Labels