Product Description
Accurate foreign object detection, weight abnormality identification, Checkweigher and Metal Detector Combo manufacturer is mainly used in various food and medicine automated assembly lines. Online detection of metal substances and overweight or underweight after packaging. Materials are dynamically weighed online with high precision, and graded accurately by an industrial computer. Checkweigher and Metal Detector Combo manufacturer can directly replace manual weighing to improve production efficiency, improve accuracy and reduce labor, reduce labor intensity and realize industrial automation.If you are interested in our products,please contact us!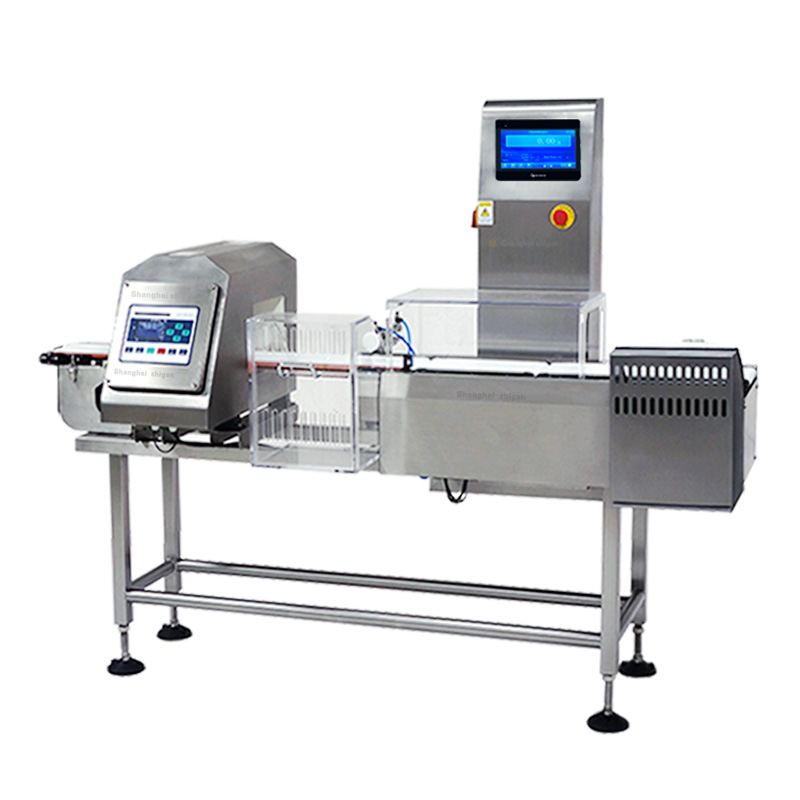 Specification Parameter
Measuring method: electromagnetic induction / digital load cell
Size: 330×150mm
Accuracy: FE0.8mm SUS2.0mm
Selection accuracy: ±0.5g
Weighing range: 5 grams - 900 grams
Passing height: 110m
Pass width: 280mm
Packaging length: ≤300mm
Display graduation value: 0.1g 0.2g 0.5g 1g
Number of sorting segments: 3 segments
Sorting ability: 60 times/min
Conveyor belt speed: 10-45 m/min
Ground height: 735mm—800mm
Working temperature: 0-40℃
Weight: about 160kg
Dimensions: 1900mm×700mm×1120mm (L×W×H)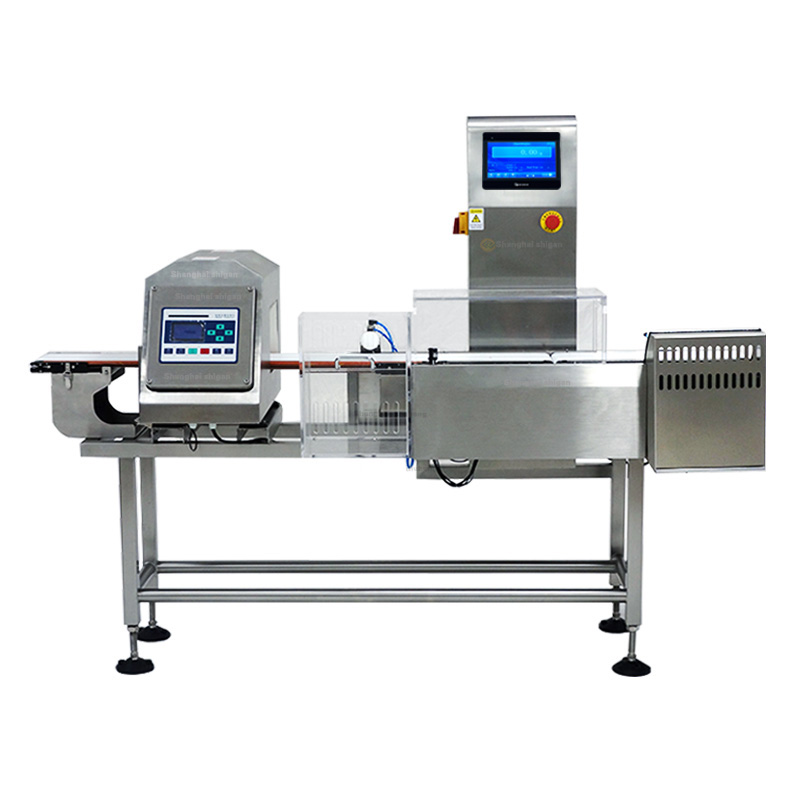 Main Advantages
1. Reverse detection: using high-precision imported on-shoot switch, with curve fitting algorithm
2. Customization ability: can be equipped with a scanning gun to meet various special requirements for deep customization and function development
3. Simple and intelligent operation: With wide LCD and wizard interface, users can easily set and operate
4. Reliable data: FRAM storage technology is used to ensure system parameters and data
5. Advanced manufacturing process: The metal detector adopts all stainless steel probes and racks, and a variety of protection levels are available for customers to choose from, adapting to various production environments
6. Anti-deviation design of conveyor belt: The metal detector adopts a special anti-deviation design scheme of conveyor belt, which can effectively avoid the deviation of conveyor belt.
7. Abundant peripheral interfaces: RS-485 data communication, PLC programming node, and printer output can be configured, which can provide real-time data for the production management system for remote control, analysis and monitoring, and provide valuable traceability information
8. Rejection device: arm type, blowing type, flap type, push rod type, etc.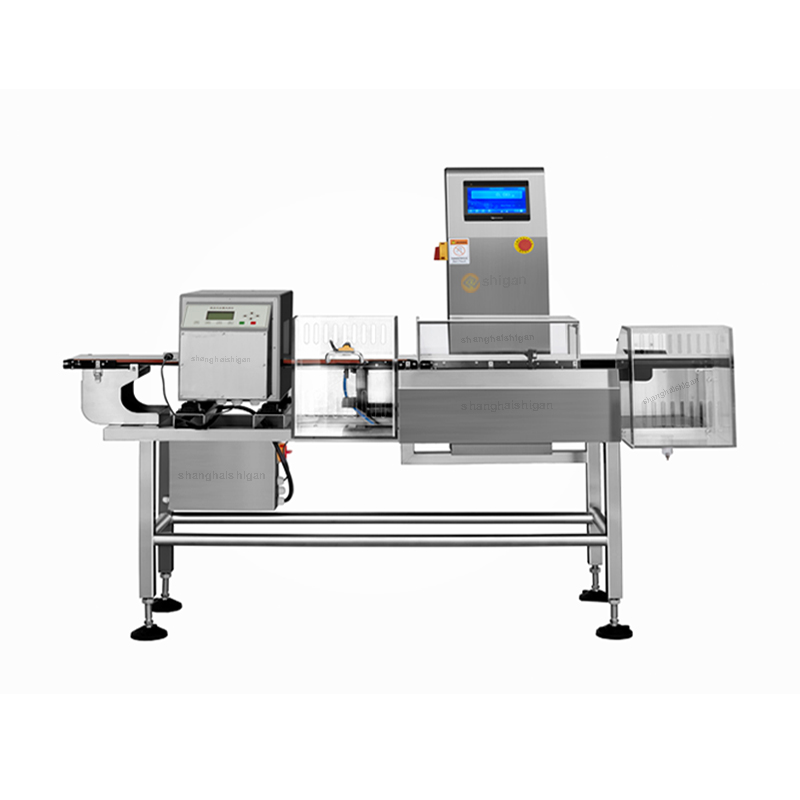 Application
1. Seafood online sorting
Scope of application: Seafood multi-level checkweigher is mainly used to sort marine fish, shellfish, shrimp, crab and other aquatic products by weight and size.
2. Poultry sorting
It is mainly used for sorting grades or specifications of poultry meat segmentation products by weight, such as whole chicken, chicken legs, chicken wings, chicken feet, duck necks, duck feet, pork pieces, beef pieces and other fresh and frozen poultry meat.
3. Multi-level sorting of daily necessities
Mainly used for hardware, plastic, laundry beads, stationery, etc. by weight or size classification or sorting specifications.
4. Fruit and vegetable sorting
Scope of application: baby vegetables, eggplant melons, cold melons, corn, fruits and other products are sorted by weight.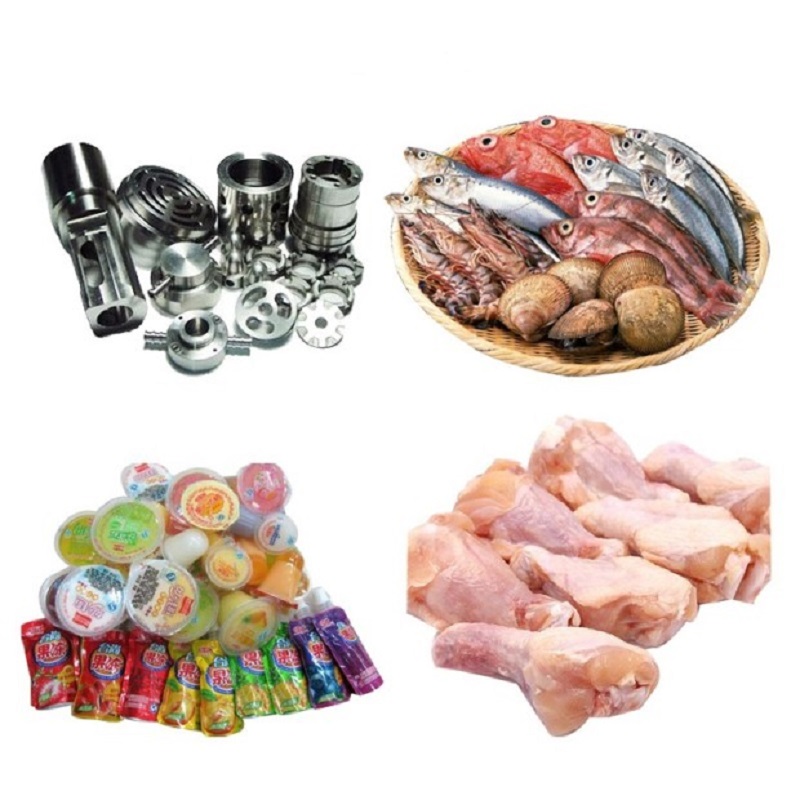 Our Company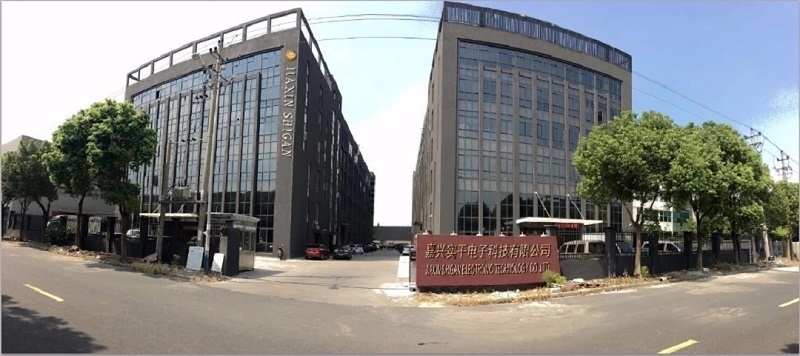 Shanghai Shigan Co., Ltd. was established on May 10, 2010. The company is located at No. 2888, Jiuxin Road, Songjiang Xinqiao, Shanghai. It mainly produces and operates machinery and other products, integrating R&D, production and sales. Specializing in the research and development, production, sales and related services of pharmaceuticals, food, daily necessities, department stores, and chemical automatic packaging equipment. Effectively promote joint ventures and cooperation with major enterprises and manufacturers, and serve the society and customers with the idea of industrial development.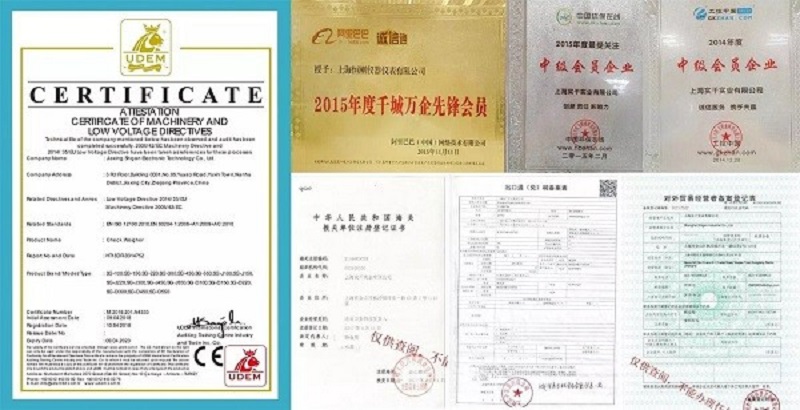 Our Customers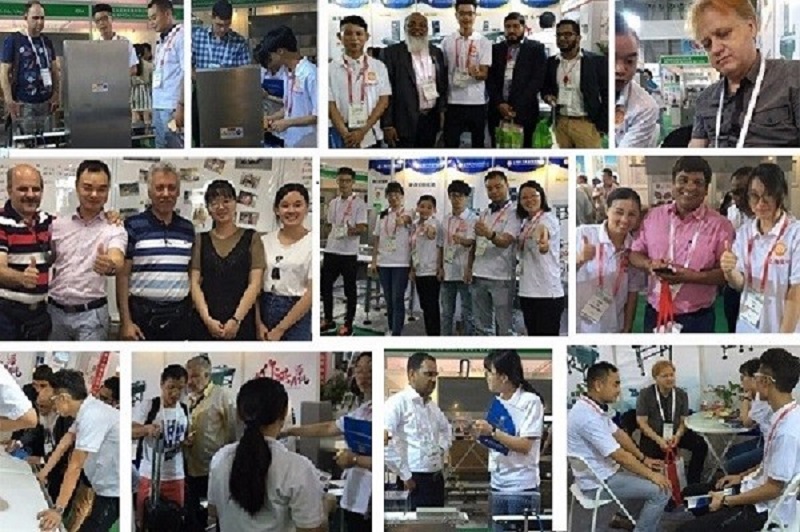 Package & Shipping
After Sale Service
Hot Labels