Product Introduction
This Mobile type and suction type vacuum packaging machine manufacturer, steak vacuum packaging machine will automatically seal after the air in the vacuum chamber is evacuated. Due to the high degree of vacuum in the bag, the residual air is relatively small, which inhibits the reproduction of bacteria and other microorganisms, and avoids the oxidation, mildew and decay of the items , prolong the storage or preservation period of the product.If you are interested in our steak vacuum packaging machine price,please contact us!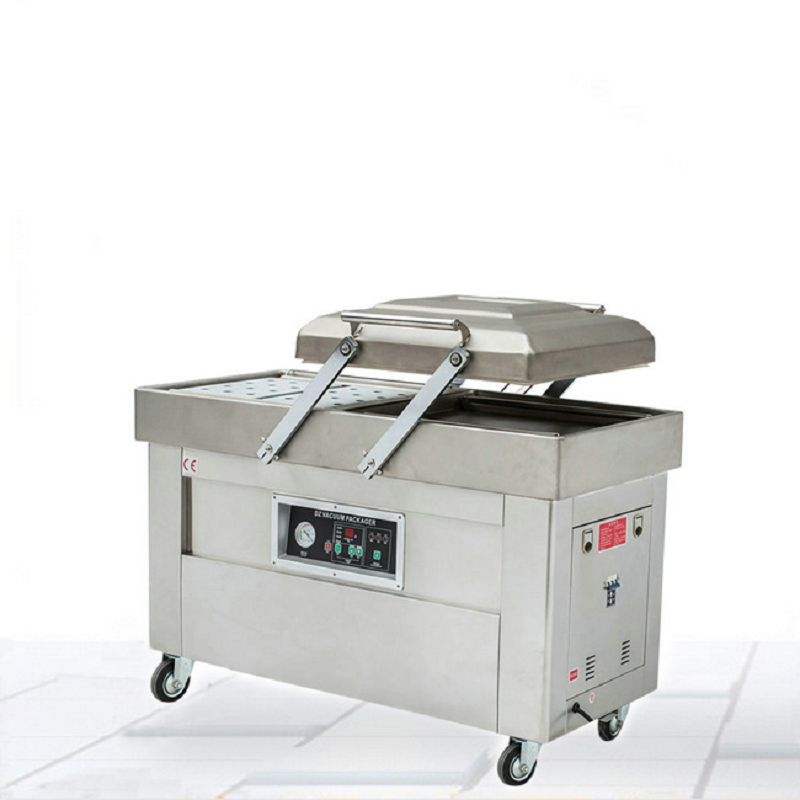 Technical Parameters
Steak vacuum packaging machine parameters:
Product name/specification: ZH-ZKJ-500
Dimensions outside the vacuum: 630×600×910mm
Sealing length: 500mm×2 strips
Sealing strip spacing: 8-10mm
Sealing width: 460mm
Effective height: 96mm
Packing capacity: 60-160 times/hour
Power supply: 380220V50HZ
Machine weight: 80kg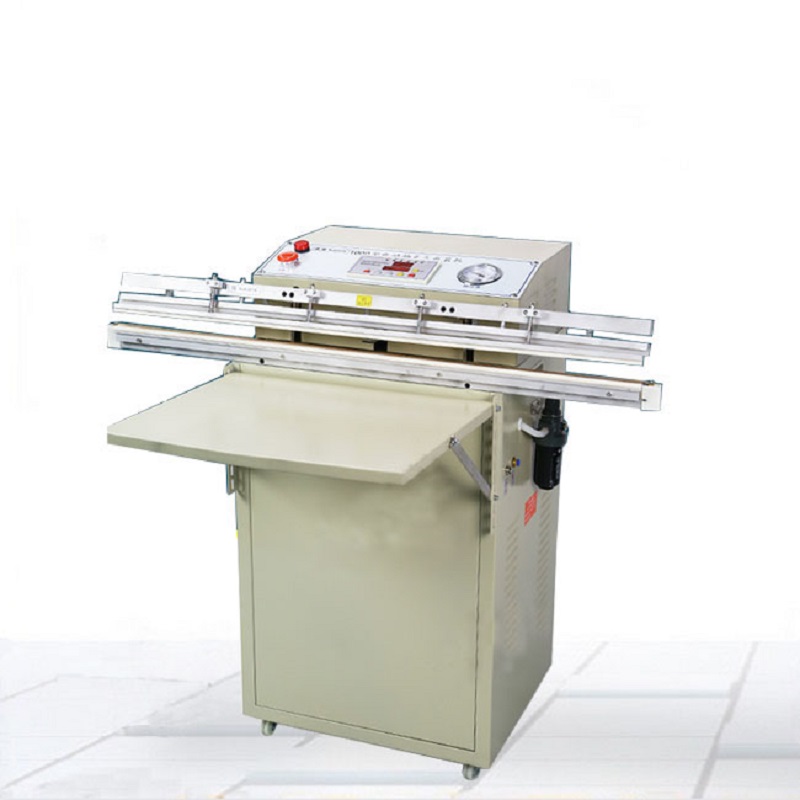 Main Features
1. Control system: computer control panel, there are many control methods for customers to choose.
2. Vacuum pump: The strict quality inspection system ensures the stable operation of the vacuum machine.
3. Vacuum cover hinge: The special labor-saving hinge device for vacuum cover greatly reduces the labor intensity of workers in daily work and makes it easier to deal with.
4. Shock-absorbing system: The shock-absorbing design of the vacuum pump motor keeps the machine with low noise during work.
5. V-shaped sealing strip: the V-shaped vacuum chamber sealing strip made of high-density material ensures the sealing of the machine in daily work. The pressure resistance and wear resistance of the material prolong the service life of the sealing strip and reduce the number of replacements. Reduce production costs.
6. The vacuum chamber is made of 304 stainless steel. The whole machine is clean and corrosion-resistant, and can adapt to various working environments.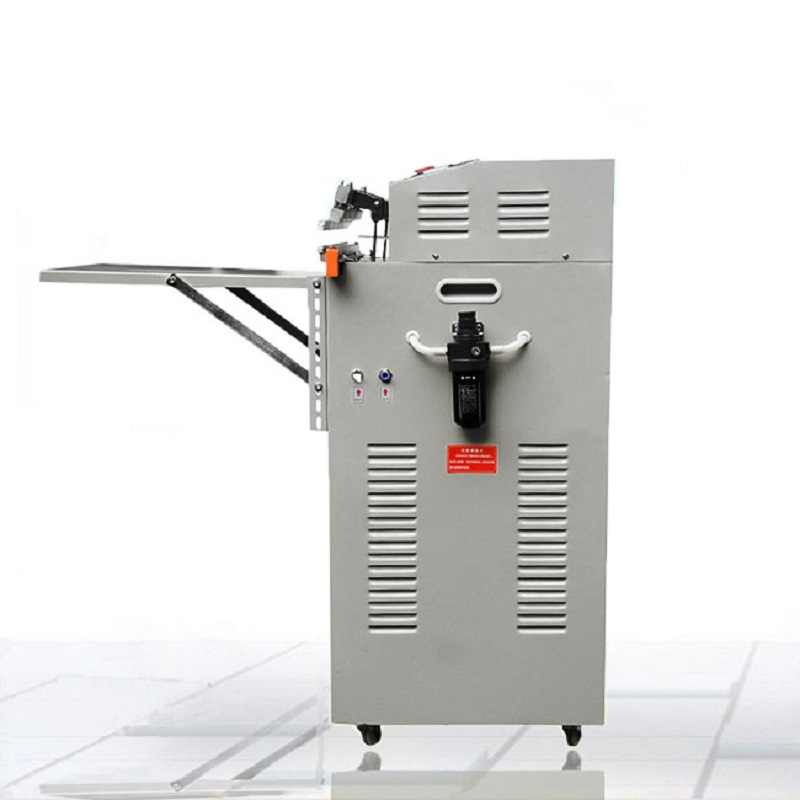 Application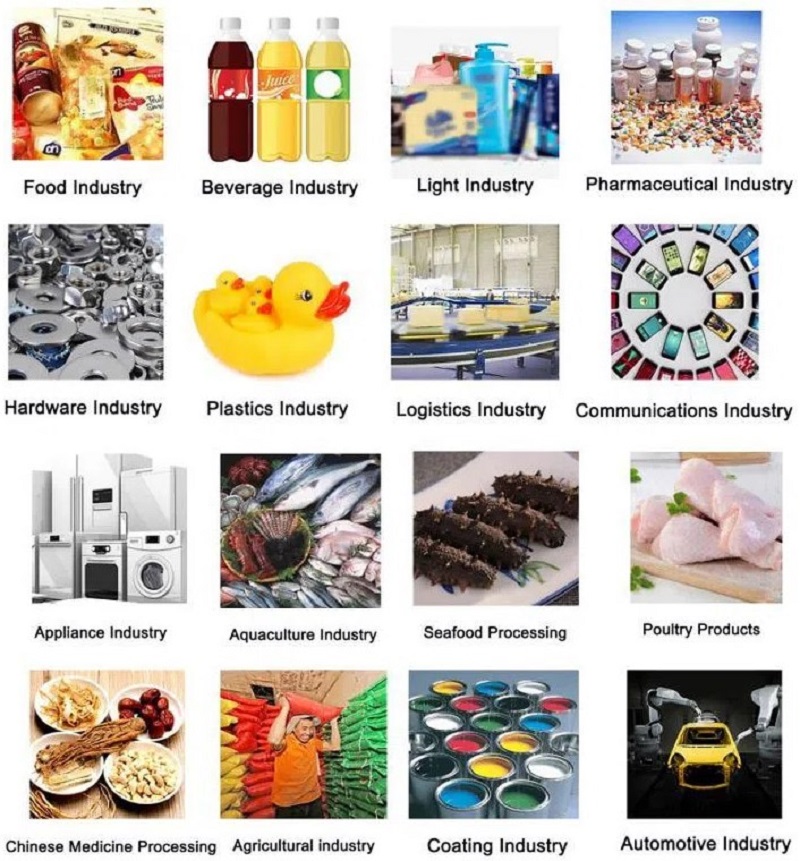 Package & Shipping
Our products can be shipped by sea, air and land.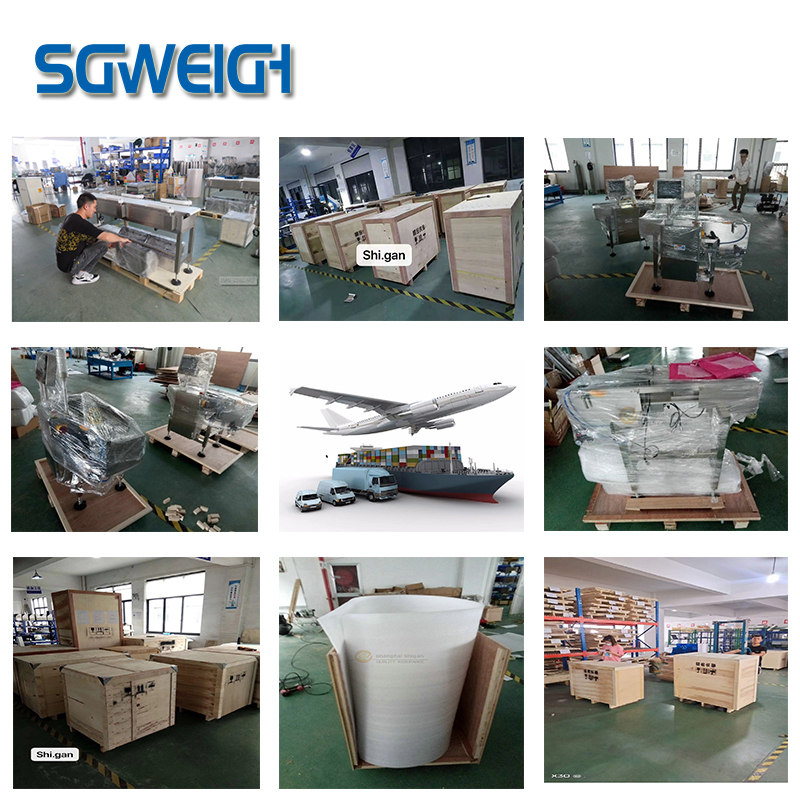 After Sale Service
Q1: Are you a manufacturer or a trading company?
A: We are the manufacturer. We have a professional factory in Guangdong, China, producing various packaging machines, automatic metal detectors, dynamic checkweighers, automatic weighing and labeling machines, etc.
Q2. Do you sell the accessories of the product?
Answer: Yes. We can provide spare parts for customers who have problems with the minimum cost.
Q3. How about the product packaging? Is it easy to damage during transportation?
A: We are packaged with a plywood box, which is enough for transportation.
Q4. What is your after -sales policy?
Answer: Customer first is our principle. All of our products have a 12 -month warranty period. We provide necessary video guidance for daily issues. If the machine encounters a lot of problems, our technical engineers can support overseas services.
Q5. Do you accept the customer logo and customization?
A: We support a variety of ODM/OEM. If you have this need, please contact us at any time to customize the suitable machine.
Related Products
Hot Labels

Multi-level Sorting Checkweigher