Product Introduction
Multifunctional Suction Bag Tea Vacuum Packing Machine Price is to put the product into the bag, pump out the air in the bag, and then complete the sealing and cooling action. The Grain vacuum packaging machine is made of stainless steel, and the vacuum chamber is made of ultra-thick stainless steel plate with a thickness of 4mm.If you are interested in our products,please contact us!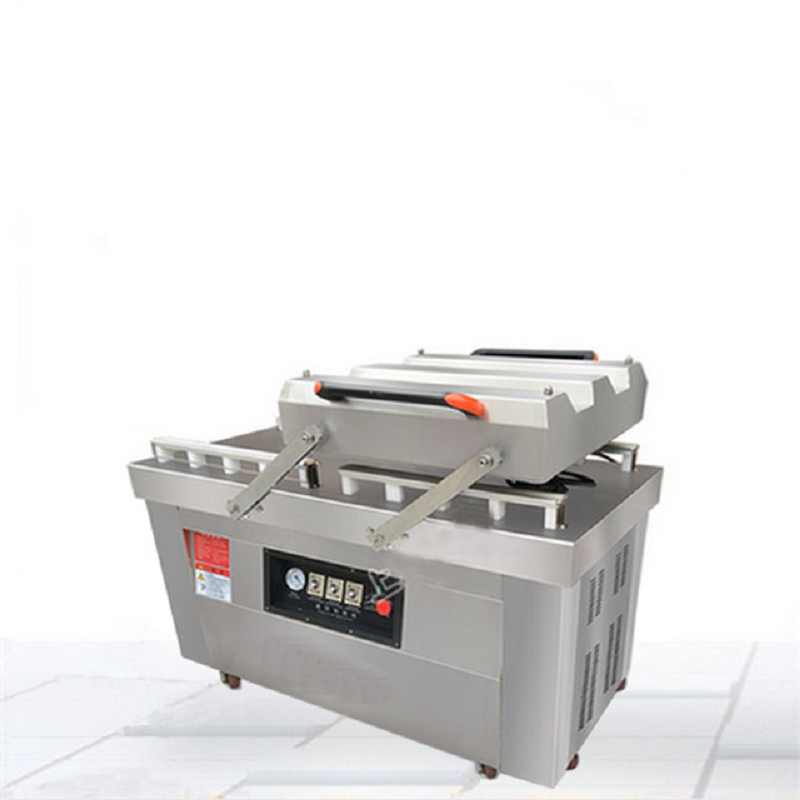 Technical Parameters
Vacuum chamber size: 500×485×100mm
Sealing size: 500mm×4 strips
Sealing width: 8-10mm
Sealing strip spacing: 420mm
Effective height: 96mm
Packing capacity: 130-180 times/hour
Power supply: 380/50HZ1.6kw
Machine weight: 230kg
Machine size: 1220×635×900mm
For reference only, please consult for details!
Contact us to recommend a product that is suitable for you!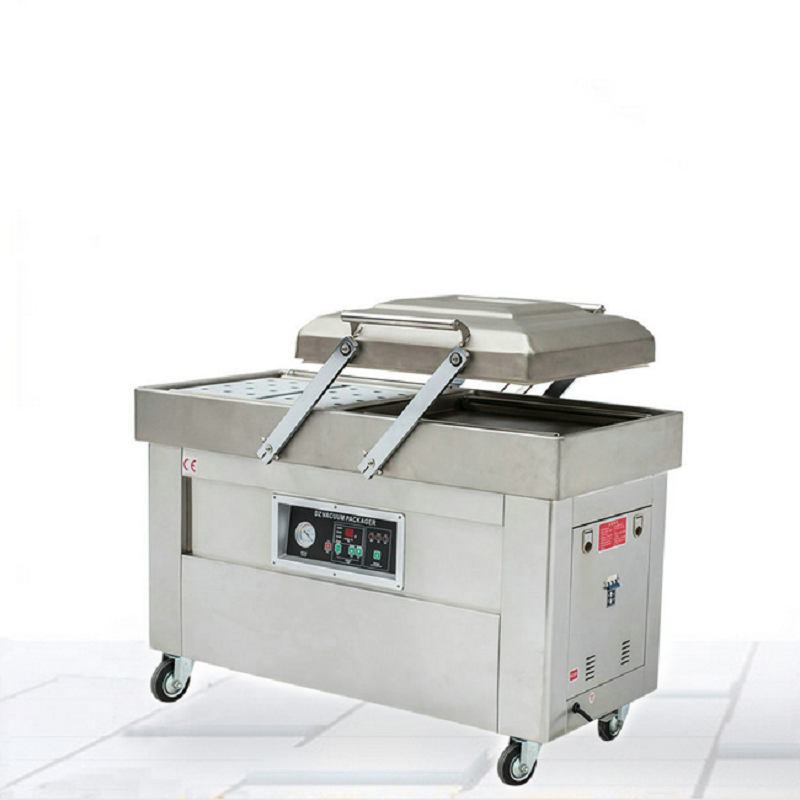 Main Features
1. The surface of the stainless steel casing has been treated by multiple special processes, which is uniform and luxurious, and has the advantages of dirt resistance and scratch resistance.
2. There are three levels of high, medium and low sealing temperature.
3. The sealing time can be adjusted within the range of 0-10s.
4. There is an emergency stop button on the control panel. If any abnormality is found in the packaging process, press the emergency stop button to interrupt the packaging process.
5. Using high-quality high-power vacuum pump, the vacuuming effect is good.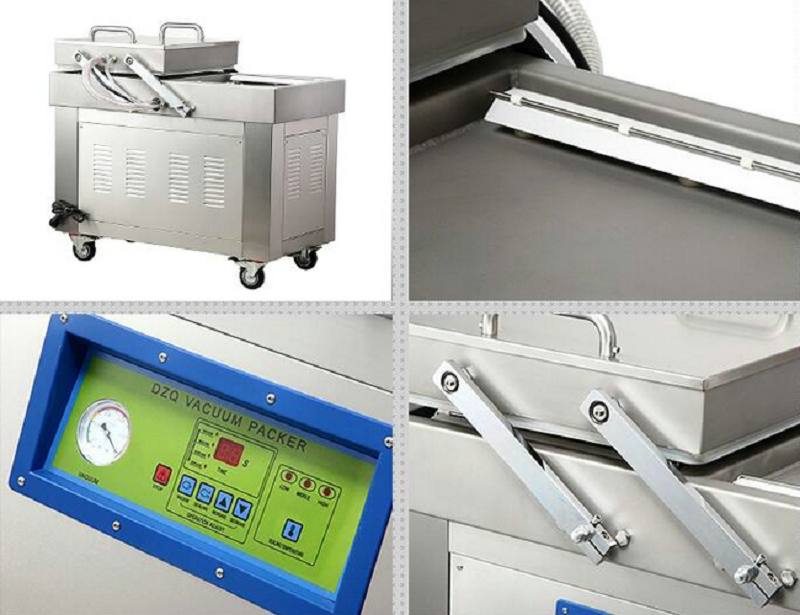 Application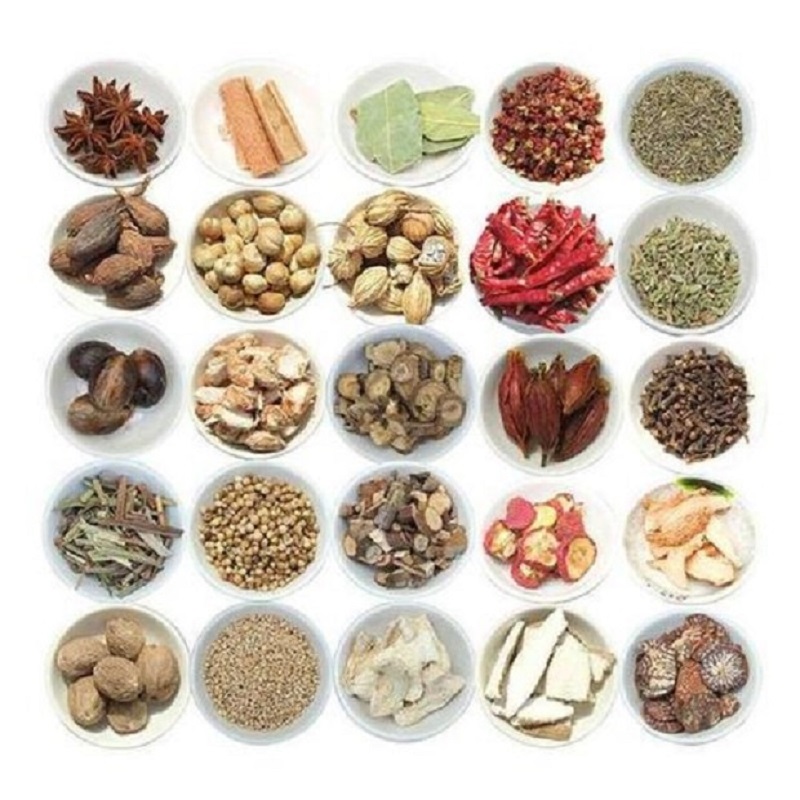 Package & Shipping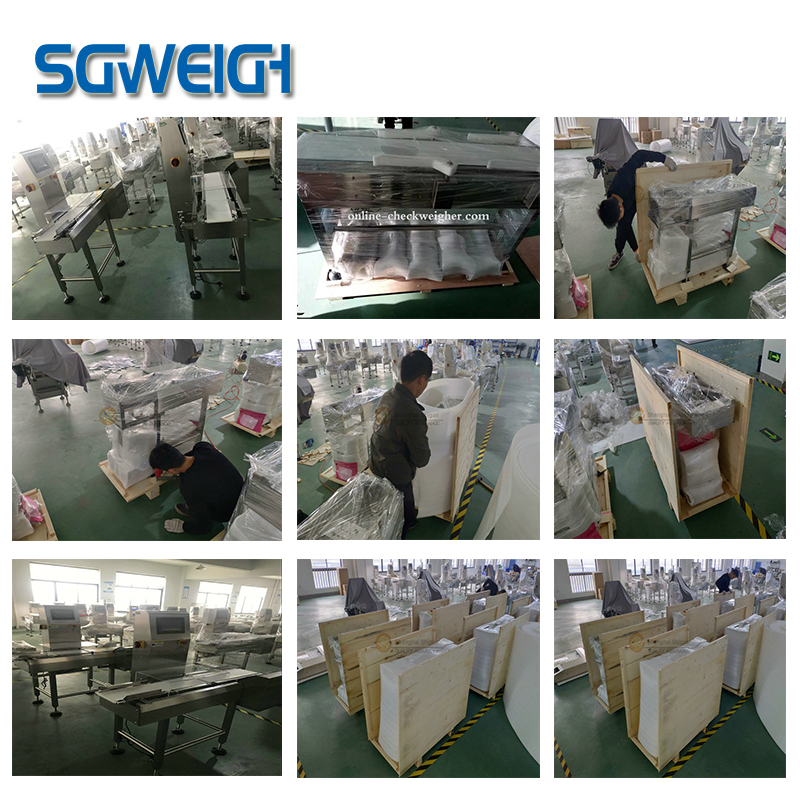 After Sale Service
1. If there is a problem with the quality of the product itself (except the product is deformed or damaged during transportation), it can be returned within seven days from the date of receipt, and the return postage will be borne by us!
2. The products sold by our company are all standard products. If you are not familiar with how to use the products, you can call us, and we have professionals to answer you!
3. Once the product is sold, if there is no quality problem or the wrong product is sent, it will not be returned!