Product Introduction
The Potato Chips Packing Machine is specially used for continuous automatic packaging of snack foods such as chicken feet, duck feet, duck necks, dried tofu, French fries, fish nuggets and other cooked foods.Professional Solid Packing Solution can automatically realize the fully automatic production of bag taking, bag loading, bag support, bag drumming, feeding, metering, filling, sealing, conveying, etc. until the finished product, greatly improving production efficiency.If you are interested in our products,please contact us!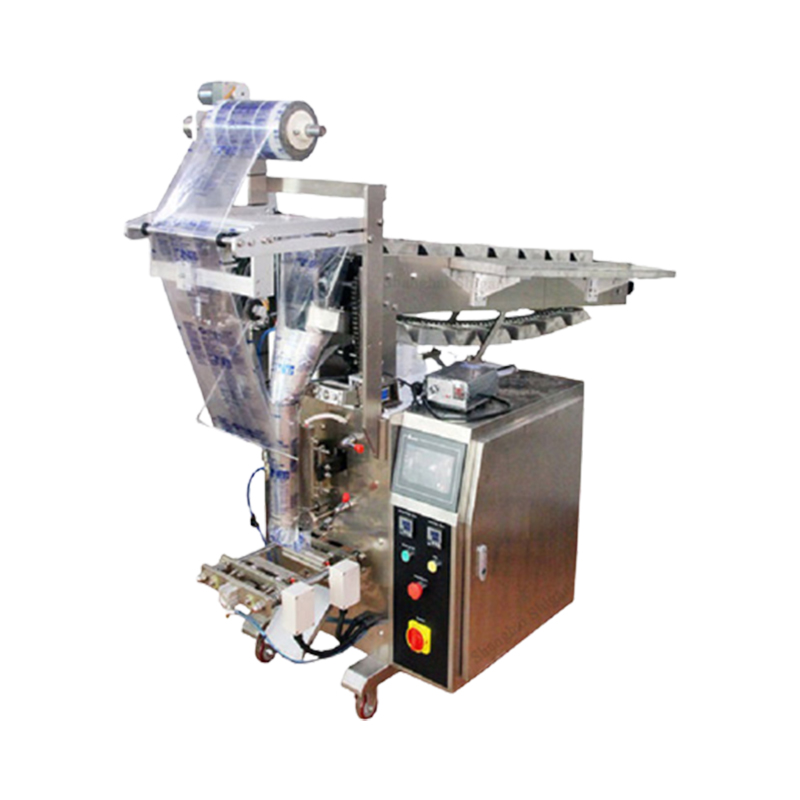 Technical Parameters
Chassis material: 304 stainless steel
Bag width: 50-12mm
Bag length: 60-180mm
Machine weight: 350kg
Dimensions: 650*700*1700mm
Sealing method: back sealing (other sealing methods can be customized)
Packaging materials: aluminum foil film, non-woven fabric, filter paper, composite film, etc.
Functional features: bag making, filling, counting, sealing, cutting, outputting finished products, labeling, printing
For reference only, please consult for details!
Contact us to recommend a product that is suitable for you!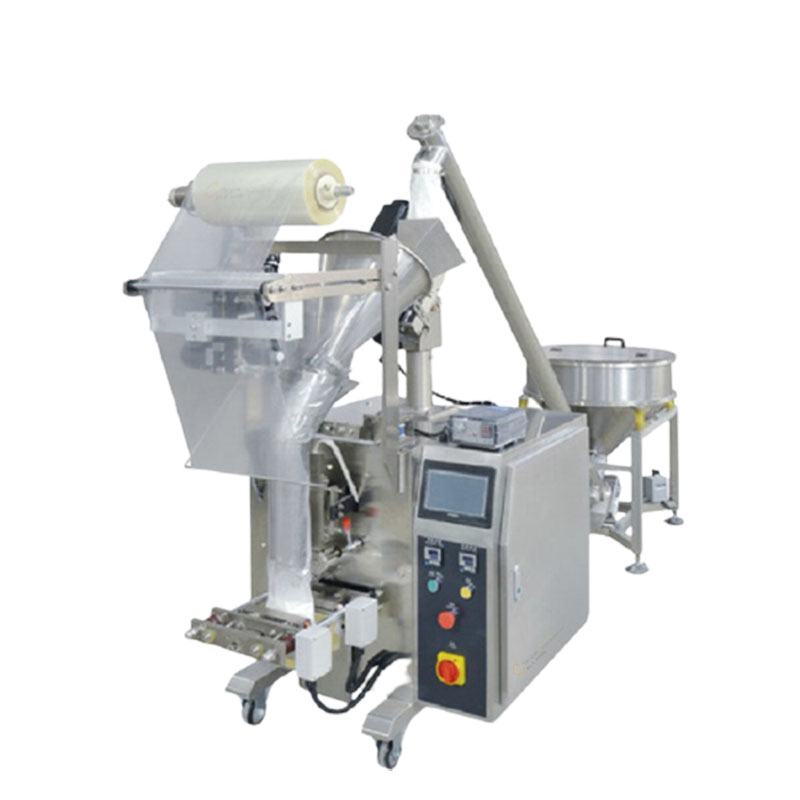 Main Features
1. Key switch + full digital display. The operation is stable and reliable.
2. Computer control, the system adopts stepping motor subdivision technology, bagging is accurate, and the error is less than 1 mm
3. Automatically track the color code, intelligently remove false colors, automatically position the bag, and fix the length.
4. Double temperature control for heat sealing, intelligent temperature control, good heat balance, guaranteed sealing quality, suitable for a variety of packaging materials.
5. Intelligent photoelectric color positioning control system
6. The powder packaging machine adopts a new shaker cup adjustment device, which can adjust the packaging volume at any time during the operation of the machine, reducing material loss and improving work efficiency.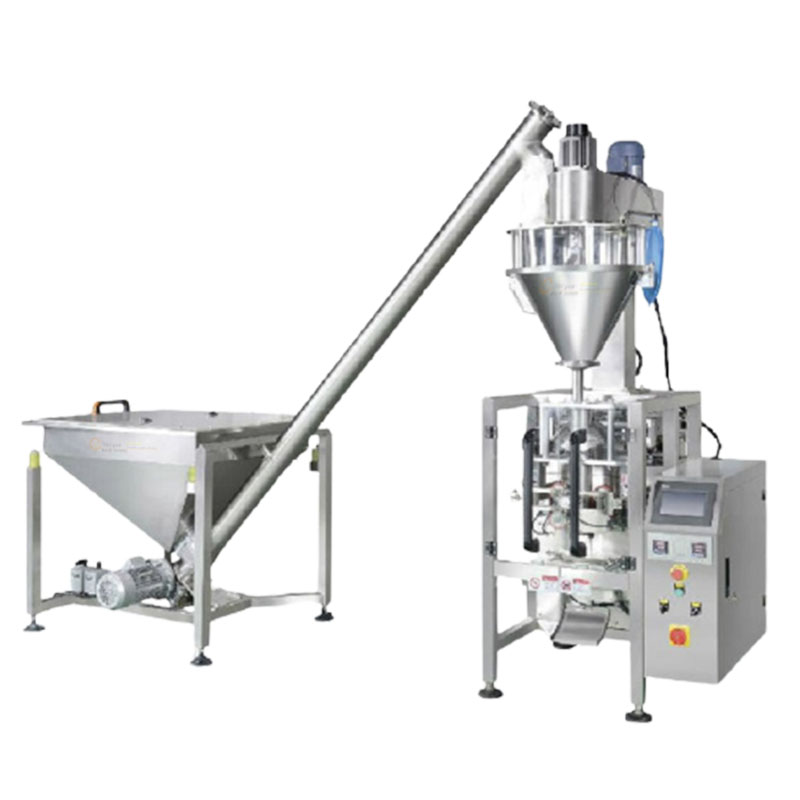 Application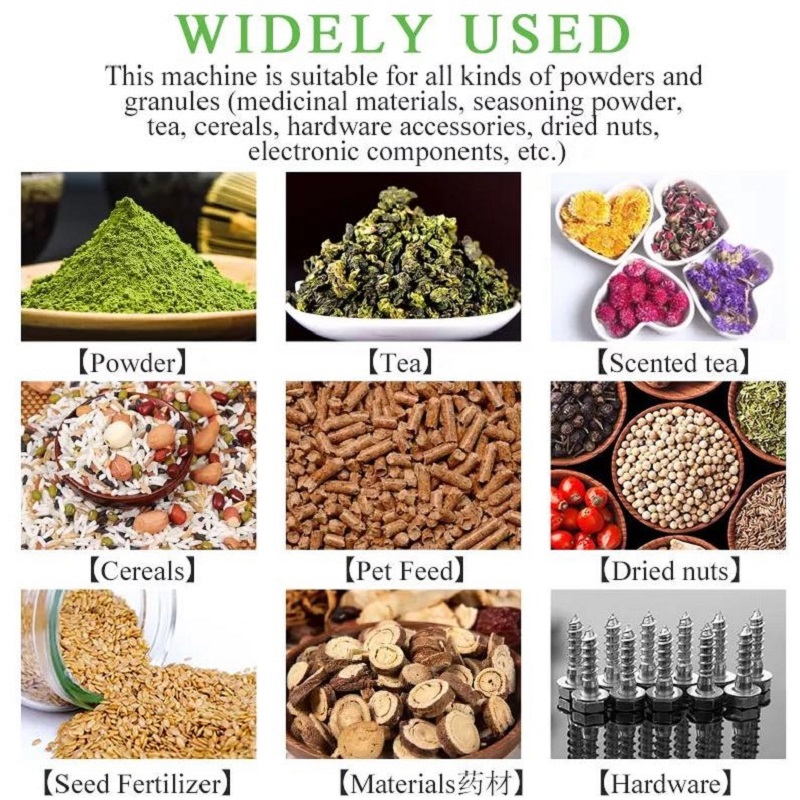 Package & Shipping
Our products can be shipped by sea, air and land.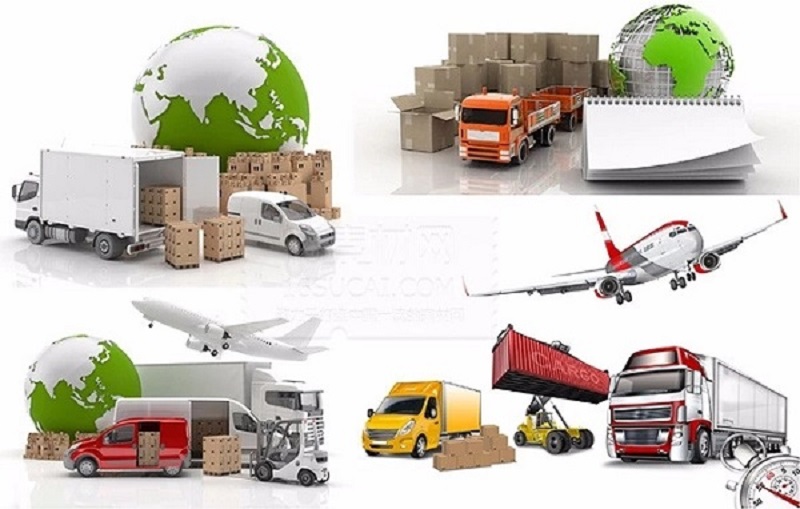 After Sale Service
About the price: The price is based on the customer service quotation as the real price!
About quality: seven-day replacement, one-year warranty, lifetime maintenance!
About the certificate: Each product will be equipped with a certificate of conformity before shipment, please rest assured to buy!
About delivery: The delivery cycle is within 3-5 days after the order is placed. If there is stock, it will be sent out in a short time. The customer needs to customize it. The specific delivery time will be notified to you by the customer service track!
About maintenance: If the customer's product fails, we will provide you with a specific solution.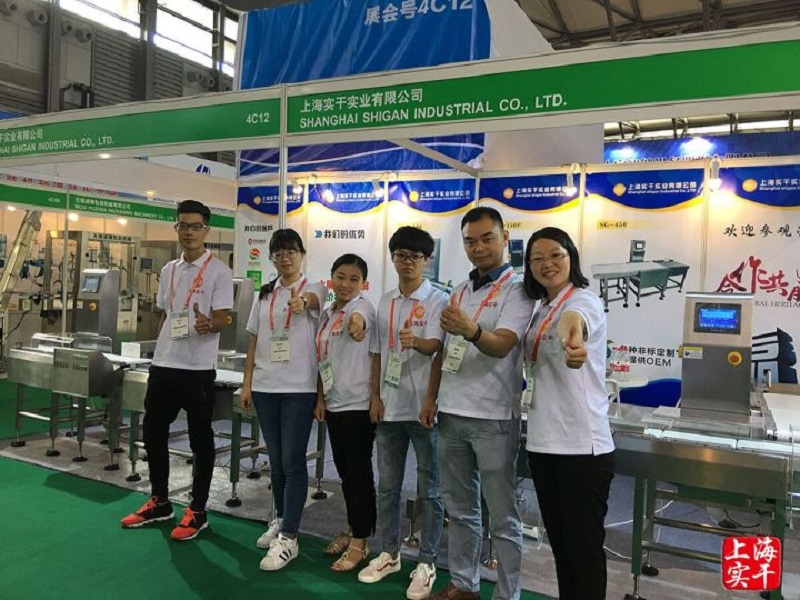 Hot Labels
Multi-level Sorting Checkweigher