Product Introduction
Precision Metal Detector is an intelligent metal detection equipment developed by digital intelligent technology, which realizes the full digitalization and intelligence of metal detection technology, excellent performance, simple operation, and improves the production efficiency of enterprises. Available in a wide range of widths and heights, Ultra-Wide Metal Detectors are ideal for high detection sensitivity and protection for your products.If you are interested in our products,please contact us!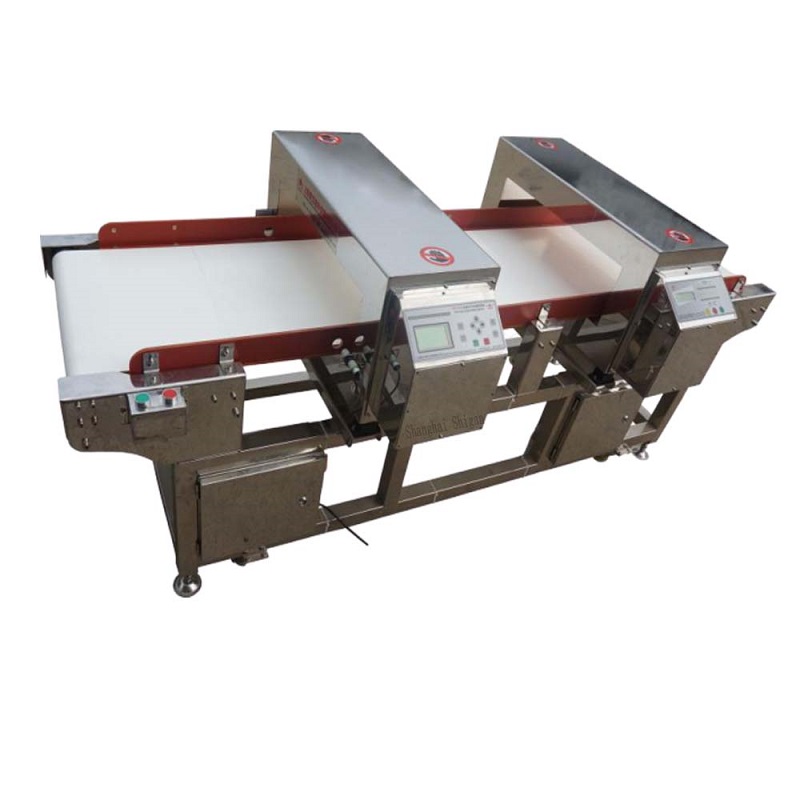 Technical Parameters
Material: Detector grade 304 stainless steel, frame 201 grade stainless steel, PVC/PU strip.
Belt length (mm): 1600mm.
Conveyor height from belt to ground: 650mm + 100mm ft adjustable, including removable wheels.
Alarm system: buzzer/warning light.
Flow rate: 25 m/min fixed or 10 to 40 m/min variable.
Flow direction: from left to right or vice versa (facing the control panel).
Operating system language: English/Chinese.
Power supply: AC110V/220V, 50/60Hz, power: 90/120/200W.
Deny system:
1. Stop when foreign object is detected (below 50KG) - If metal is detected and an alarm is sounded, the conveyor system will stop allowing the operator to remove contaminated product.
2. Pusher ejector (below 10KG) - Pneumatic pusher transfers the contaminated product out of the production process/belt.
3. Drop down Reject - This rejection mechanism is typically used to remove dry bulk products that are contaminated and/or out of specification. The product passes through the chute, which in the open position allows the continued passage of premium product. Trigger end baffles or lift baffles to divert contaminated or out-of-spec product from a good product flow.
Power supply: AC110V/220V/380V 50/60Hz.
For reference only, please consult for details!
Contact us to recommend a product that is suitable for you!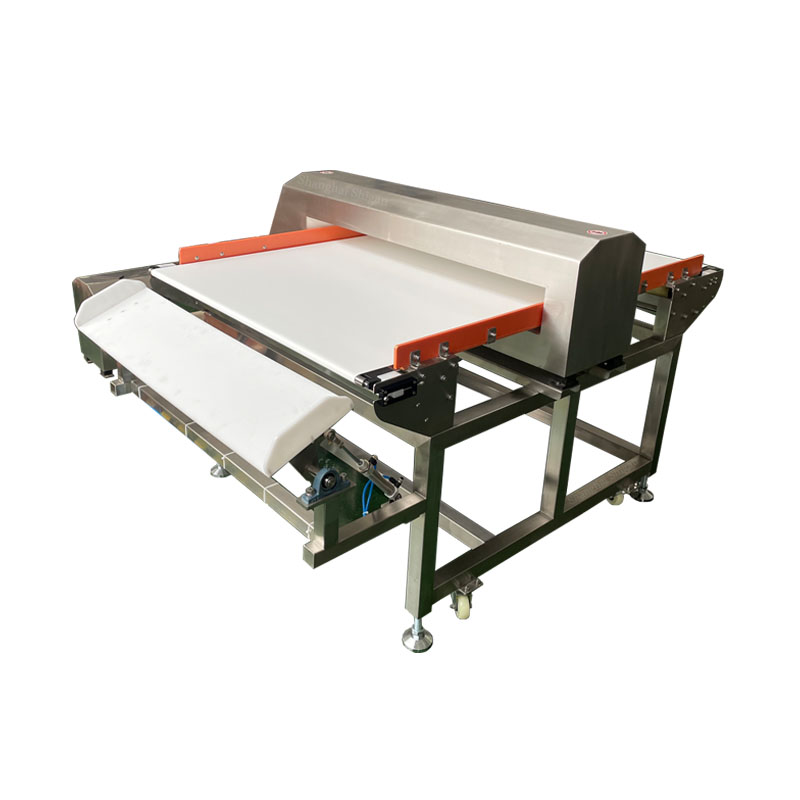 Main Features
1. With advanced processing technology and standardized inspection process, the product has high detection sensitivity and stable performance.
2. The structural design of the whole machine is simple, firm and stable. It adopts an all-stainless steel frame, which has strong anti-shock and anti-interference ability, and the protection effect of the electronic control part is good, reaching the protection level of IP66.
3. The automatic deviation correction function is added to the conveying system, and the conveyor belt is made of thermoplastic polyurethane elastomer TPU, which meets the food grade requirements of FDA and EU.
4. With the intelligent LCD display system, the detection parameters can be set conveniently and quickly.
5. With efficient self-learning function, it can effectively suppress the signal of the original product and achieve better results in metal detection.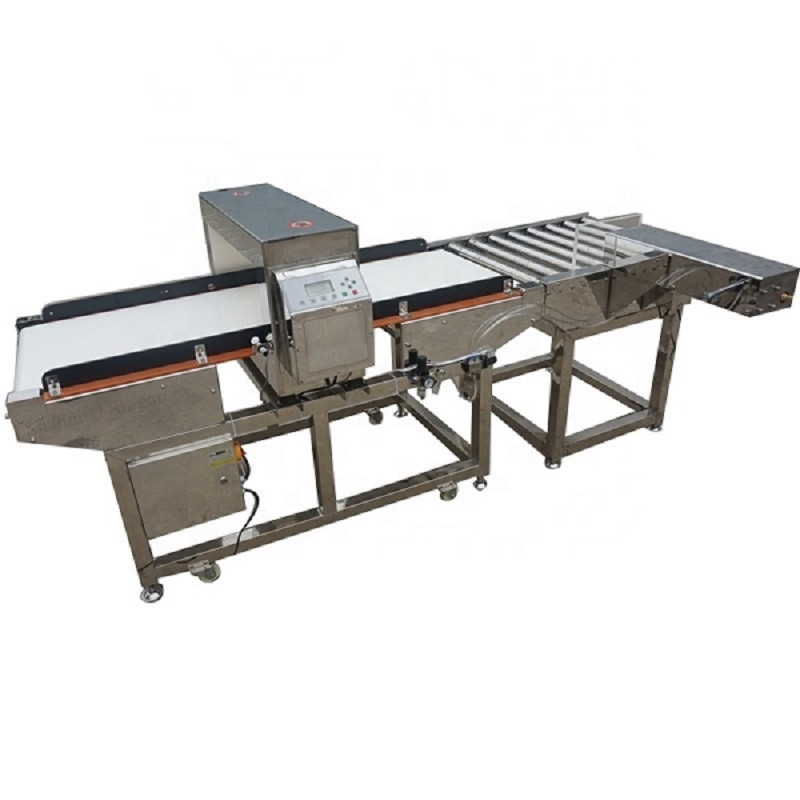 Application
Applicable to food, health products, daily chemical, pharmaceutical, chemical and other major industries.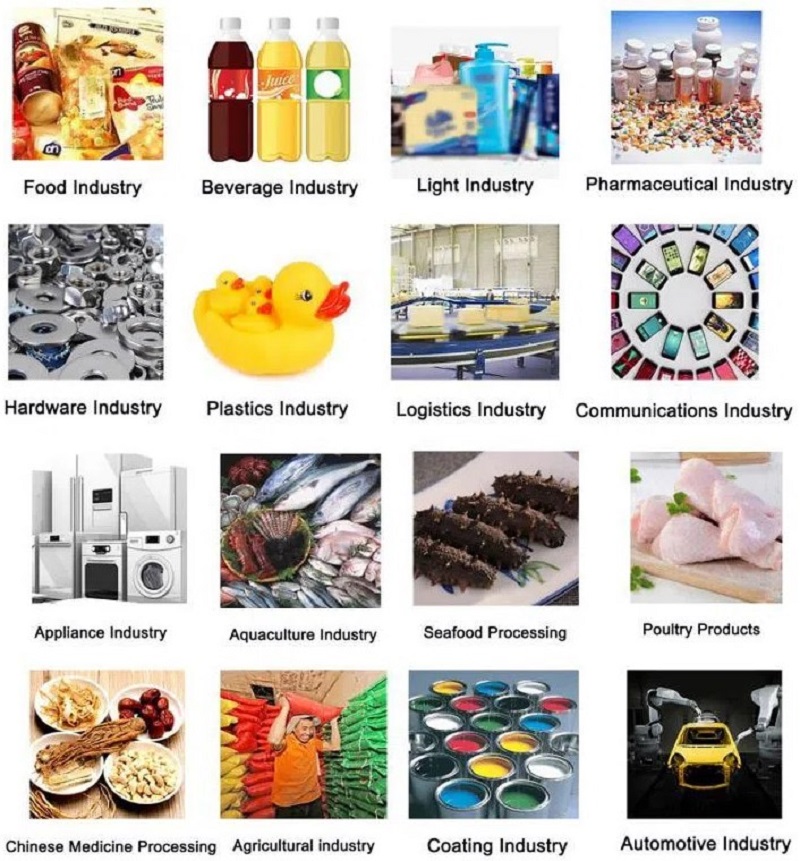 Our Company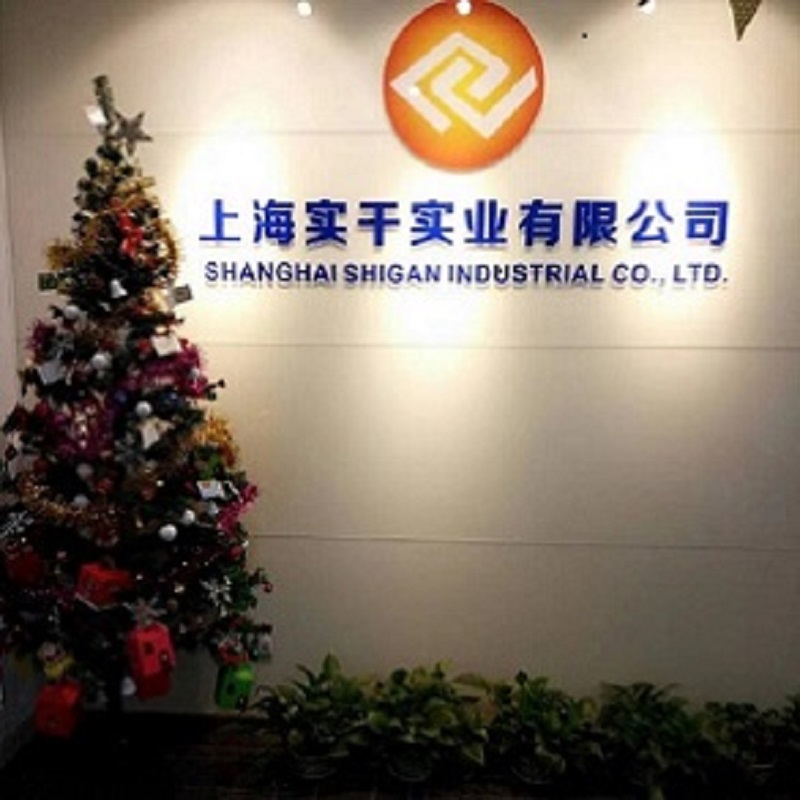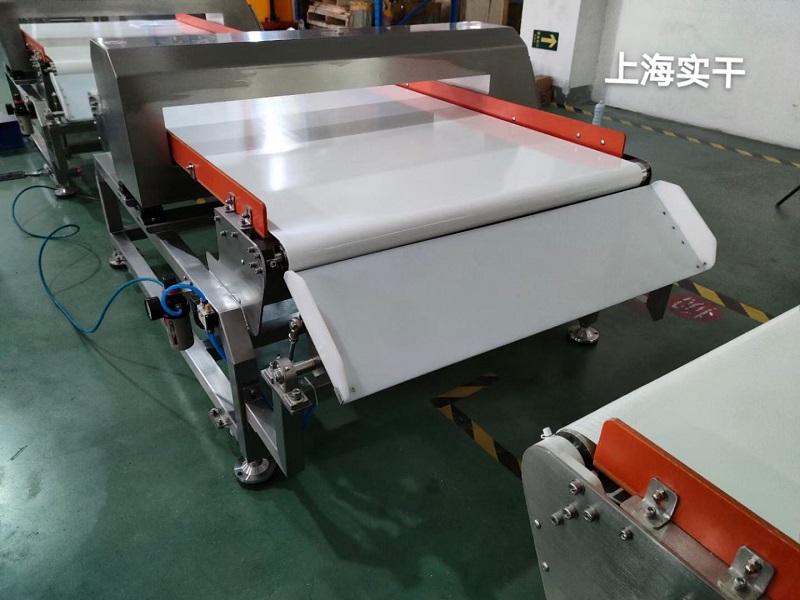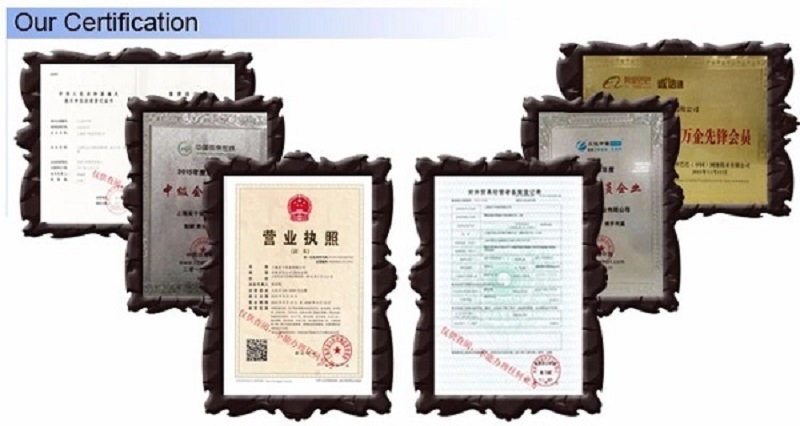 Our Customers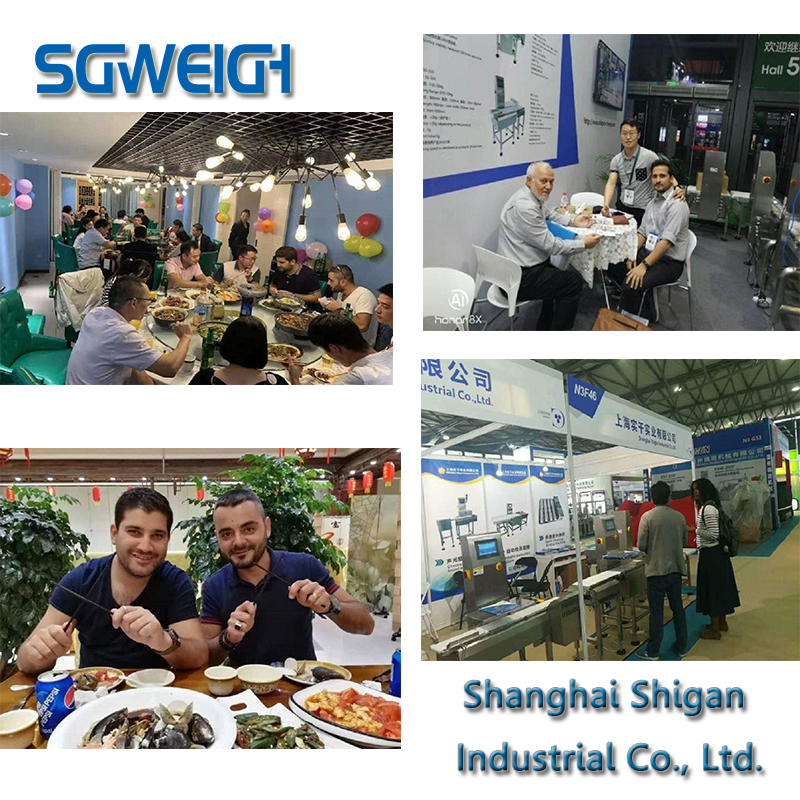 Our Exhibitions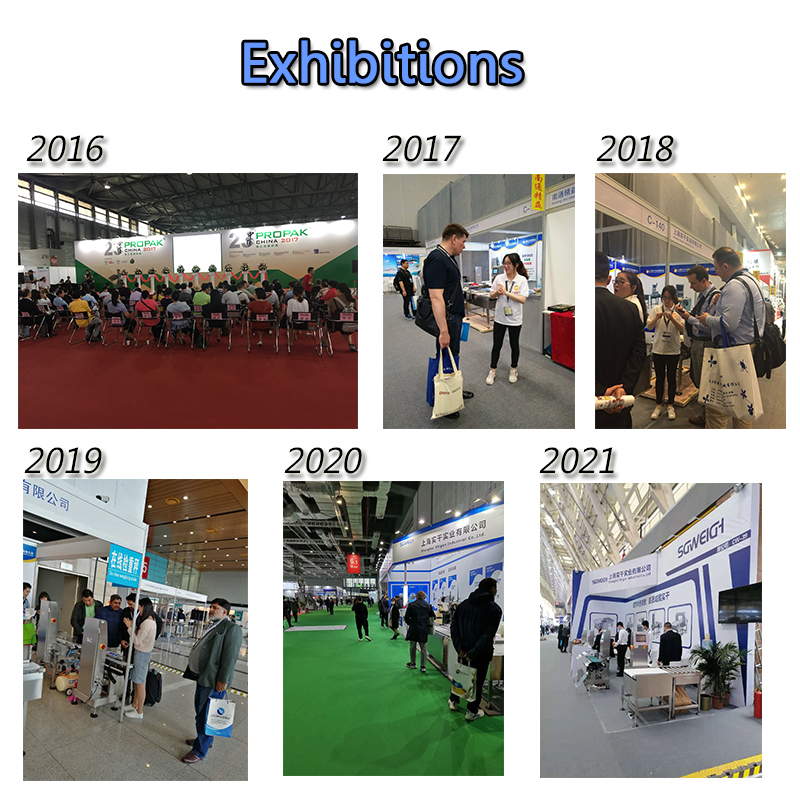 Package & Shipping
Our products can be shipped by sea, air and land.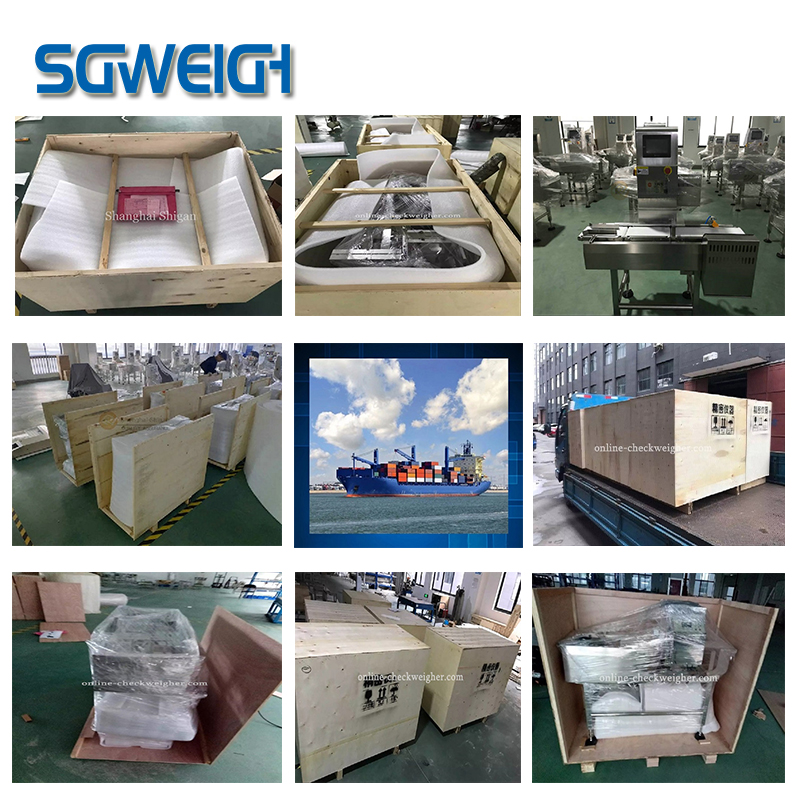 After Sale Service
Q1: Are you a manufacturer or a trading company?
A: We are the manufacturer. We have a professional factory in Guangdong, China, producing various packaging machines, automatic metal detectors, dynamic checkweighers, automatic weighing and labeling machines, etc.
Q2. Do you sell the accessories of the product?
Answer: Yes. We can provide spare parts for customers who have problems with the minimum cost.
Q3. How about the product packaging? Is it easy to damage during transportation?
A: We are packaged with a plywood box, which is enough for transportation.
Q4. What is your after -sales policy?
Answer: Customer first is our principle. All of our products have a 12 -month warranty period. We provide necessary video guidance for daily issues. If the machine encounters a lot of problems, our technical engineers can support overseas services.
Q5. Do you accept the customer logo and customization?
A: We support a variety of ODM/OEM. If you have this need, please contact us at any time to customize the suitable machine.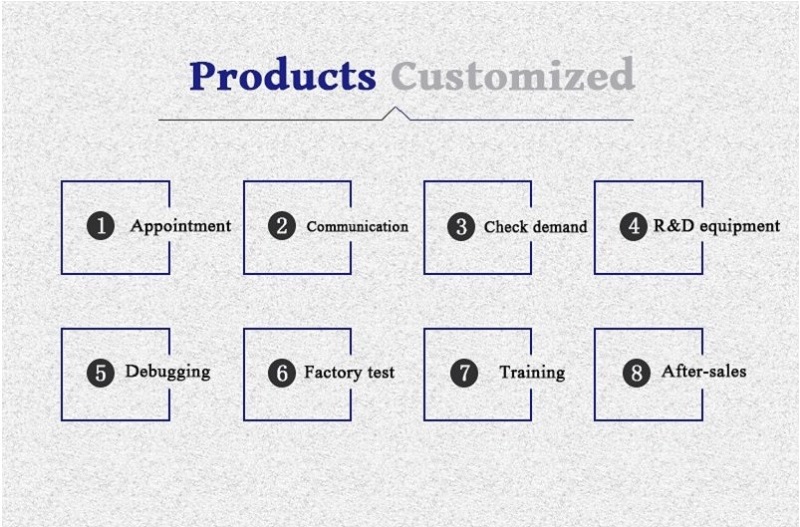 Related Products
Hot Labels

Multi-level Sorting Checkweigher