Product Introduction
Several hoppers of the Snack computer multi-head combination scale, 12-head scale automatic measurement,stainless steel multi-head scale price can be set to discharge material in sequence, which solves the problem of material blockage. The multi-head combination scales of Shanghai Shigan Industry are exported to all over the world and are deeply loved by the majority of users. This multi-head combination scale has high precision and is easy to use. If you want to know more about the multi-head combination scale, you can contact us directly.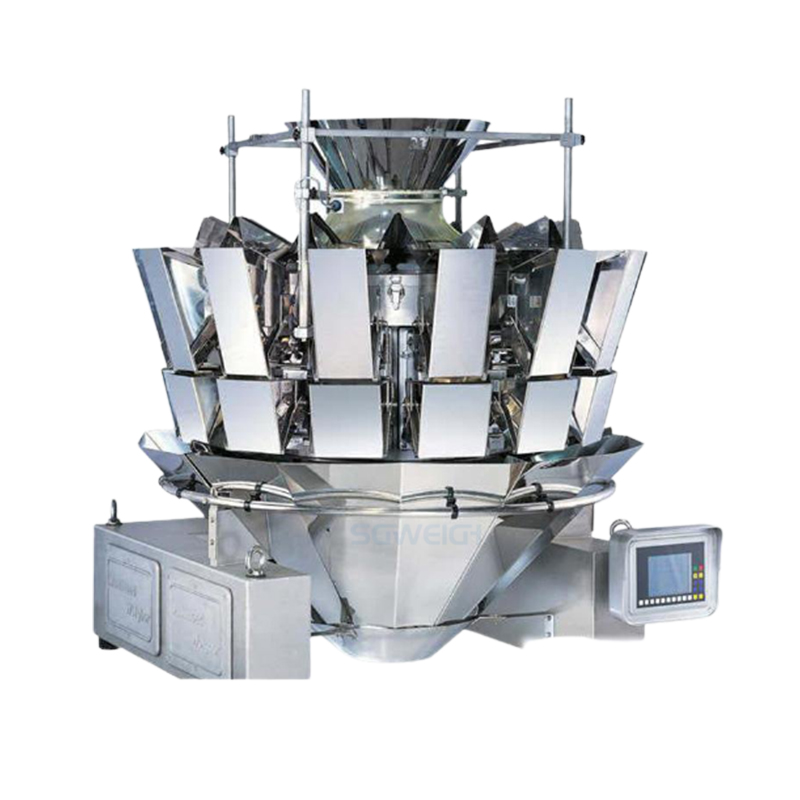 Technical Parameters
Weighing accuracy range: X(0.5)
Maximum weighing speed: 60P/M
Hopper capacity: 0.5L
Operation interface: 7-inch touch screen
Drive mode: stepper motor
Power requirements 220V/900W/50/60Hz/8A
Package size (mm): 1190(L)x970(W)x950(H)
Packing weight: 240kg
For reference only, please consult for details!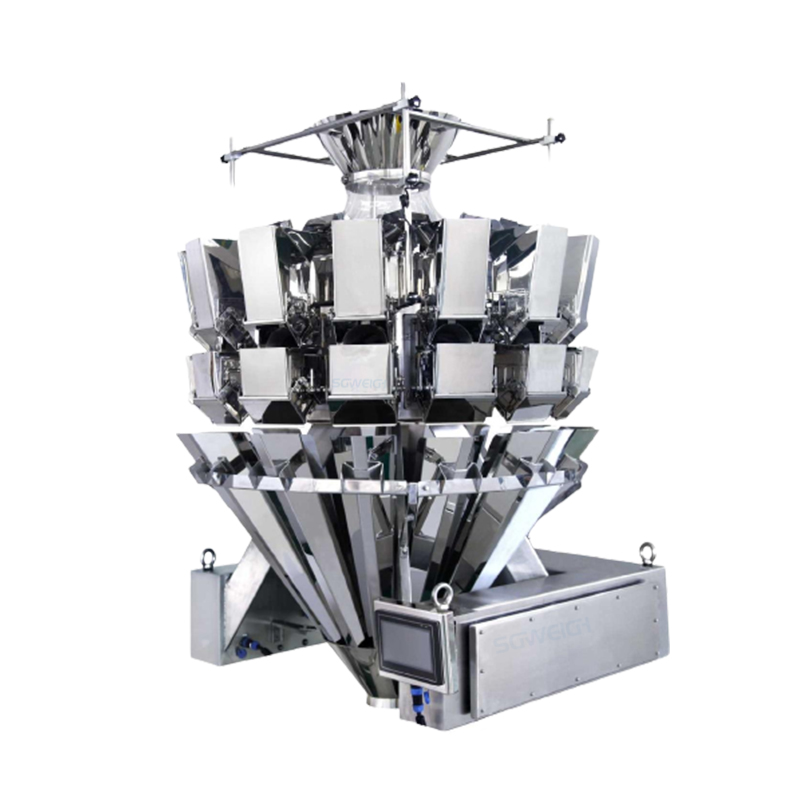 Main Features
◇ The whole machine is waterproof design.
◇ The driver board and AD module can be replaced arbitrarily, and different models are common.
◇ Friendly man-machine interface, easy to understand operation.
◇ The machine has a powerful self-checking function, realizes closed-loop detection, can detect abnormal conditions of each node in real time, and display it on the man-machine interface in real time.
◇ The software has strong versatility and compatibility, and different models use the same control system.
Application
Scope of application: cereals, puffed food, roasted seeds and nuts, potato chips, candy, dumplings, biscuits, pasta, herbal tablets, pet food, frozen food, hardware, etc.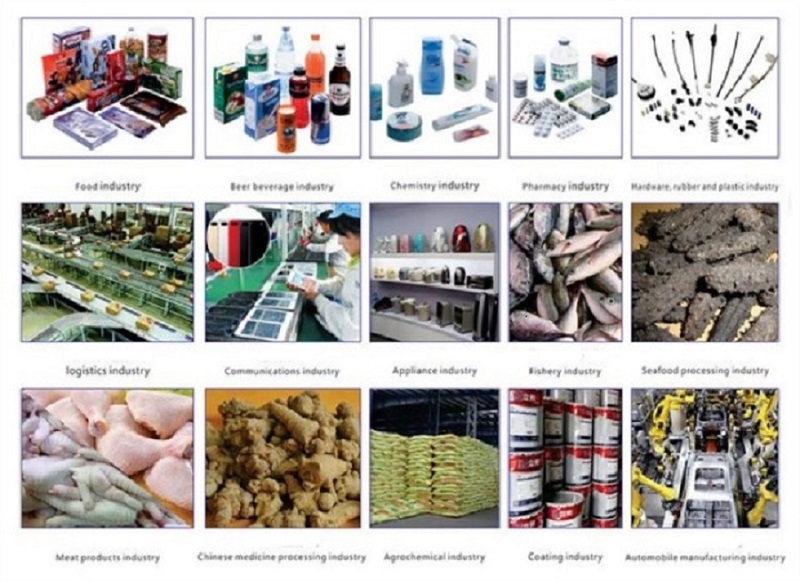 Our Company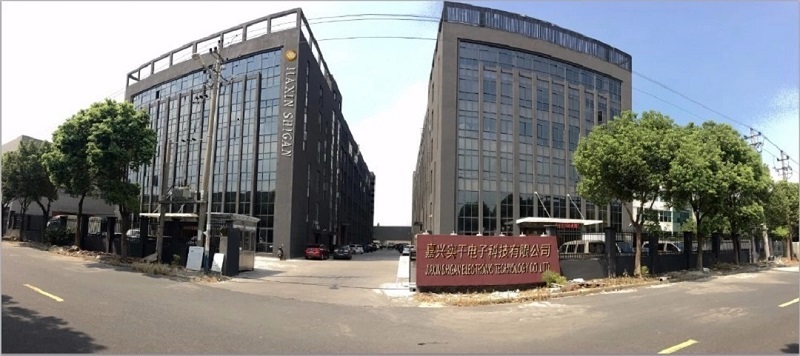 Shanghai Shigan Industrial Co., Ltd. was founded in May 2010, specializing in the research and development, production, sales and related services of automation equipment. The company's products are all over the world and are deeply welcomed and trusted by users! The company independently develops and manufactures automatic checkweighers, metal detectors, packaging machines, etc., which solve problems for many enterprises in my country, improve product quality assurance, and enhance the brand image of enterprises.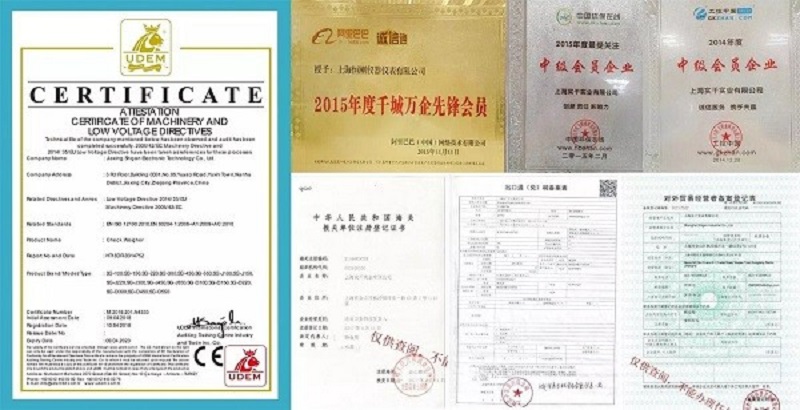 Package & Shipping
Our products can be shipped by sea, air and land.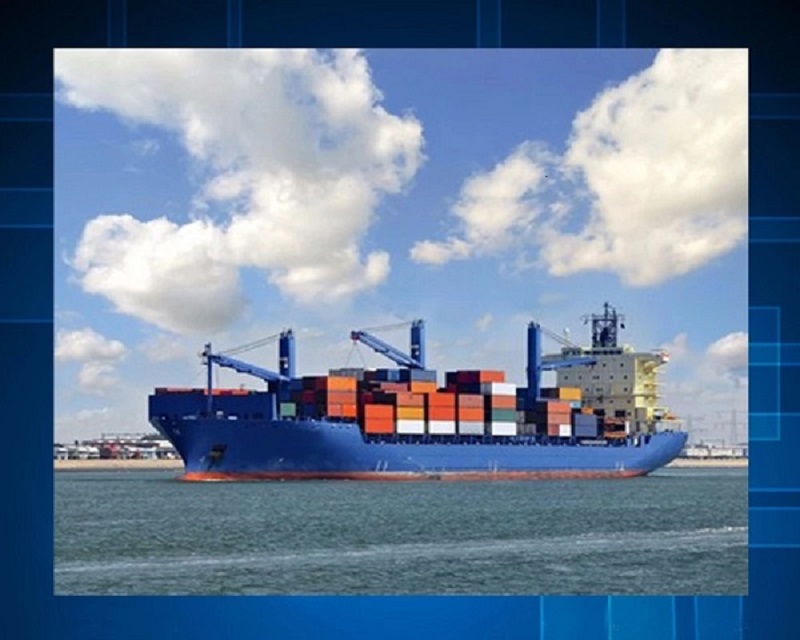 After Sale Service
1.Replacement within seven days, warranty within one year, and lifetime maintenance. Before the products are sold, we will go through strict inspection, and the products you sign for have no quality problems.
2.The products provided to customers are all produced by the original factory, and have factory data accessories.
3.During the warranty period, our company will repair the damaged parts due to quality reasons, and the damage of the parts outside the warranty period. The provided accessories only charge the cost. If the equipment is damaged due to human factors, the parts repaired or provided by our company are calculated at the cost.
Hot Labels