Product Introduction
The Super-Efficient Solid Packing Machine is designed for powdery and poorly fluid materials. It adopts a floor-standing structure with a small structure and easy installation. Solid Bagging Packing Machine has the characteristics of high weighing accuracy, simple and convenient installation and operation, strong reliability and complete functions.If you are interested in our products,please contact us!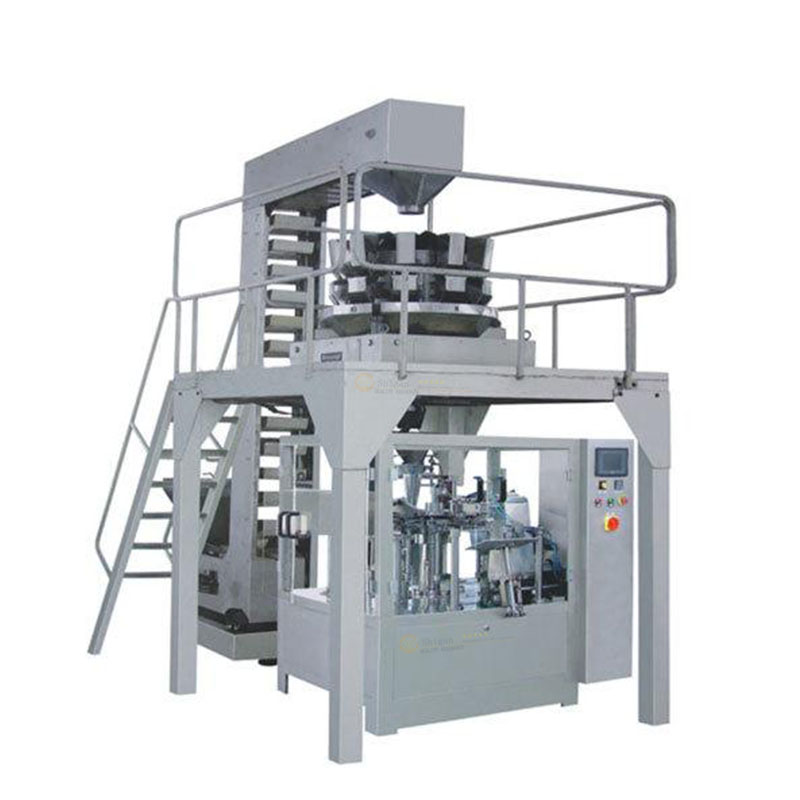 Technical Parameters
Packaging bag material: composite film, PE, PP
Packaging bag type: zipper stand-up pouch, stand-up pouch with mouth, stand-up pouch, flat bag (three-side seal, four-side seal, handbag, zipper bag)
Packaging bag size: W: 100-210mm L: 100-350mm (can be customized according to customer requirements)
Measurement range: 10-1000ml (can be customized according to customer requirements)
Packing speed: ≤50 packs/min (the speed is determined by the material itself and the filling weight)
Measurement accuracy: ±1%
Voltage: 380V three-phase 50HZ/60HZ
Total power: 3KW
Compressed air consumption: 0.6m3/min (provided by the user)
For reference only, please consult for details!
Contact us to recommend a product that is suitable for you!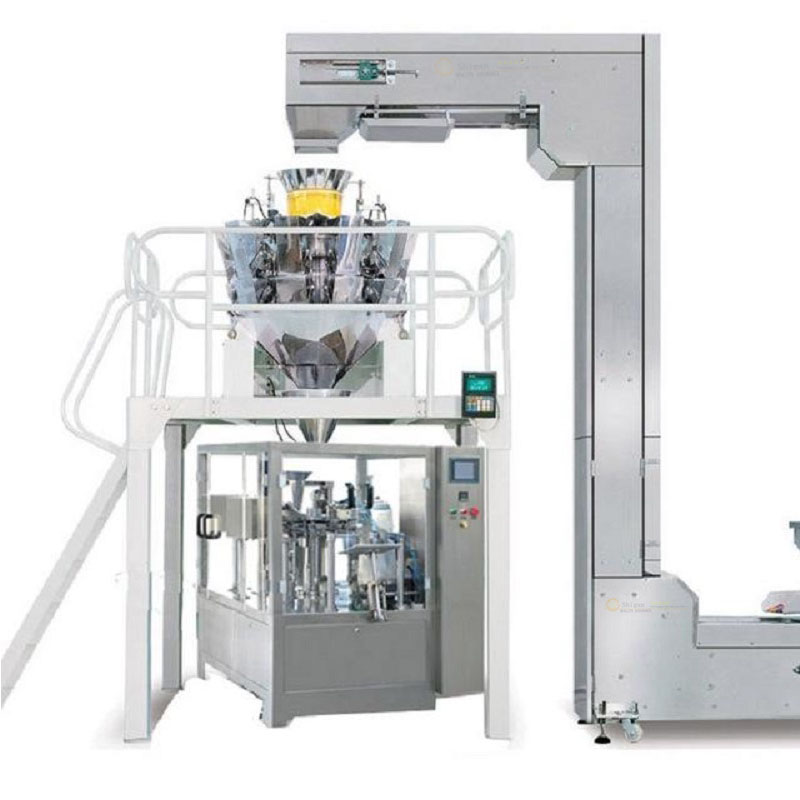 Main Features
1. This automatic packaging machine can automatically complete the automatic measurement, automatic filling, automatic bag making (printable), sealing, cutting and other functions of fixed product packaging.
2. Adopt advanced technology, humanized design, Japan "Siemens" PLC+5.7" touch screen control system, high degree of automation.
3. Self-alarm, self-shutdown, self-diagnosis, safe and easy to use, fast maintenance, automatic display of packaging quantity, convenient for statistics of machine workload.
4. Adopting the working principle of heat-sealing film pulling, the film is controlled by the motor, and the bag pulling is fast and stable.
5. High-sensitivity photoelectric sensor switch can automatically track and position the printing cursor. Complete logo graphics can be obtained when packaging materials with colored labels.
6. The integrated support frame is adopted, which makes the adjustment more convenient.
7. The whole machine is made of 304 stainless steel and aluminum alloy (conforming to GMP standard).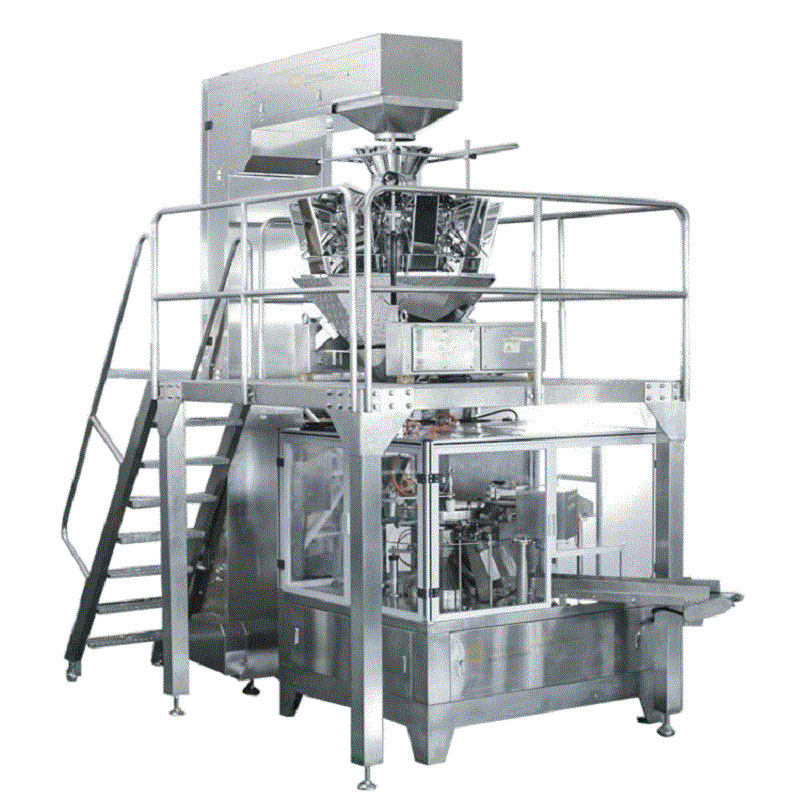 Application
It can be widely used in flour, feed, metallurgy, medicine, petrochemical, non-metallic minerals, fine chemicals, inorganic salts, rubber and plastics, leather, chemical fertilizers and other non-sticky bulk powdery materials industries.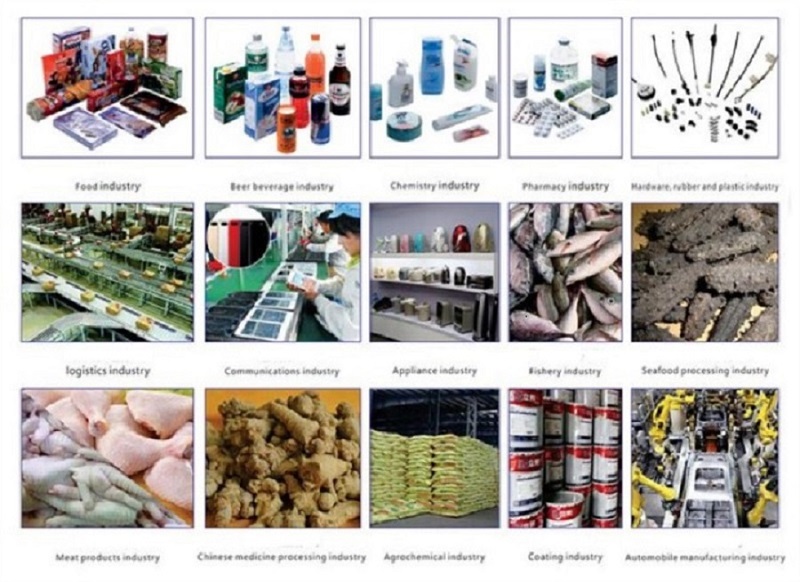 Package & Shipping
Our products can be shipped by sea, air and land.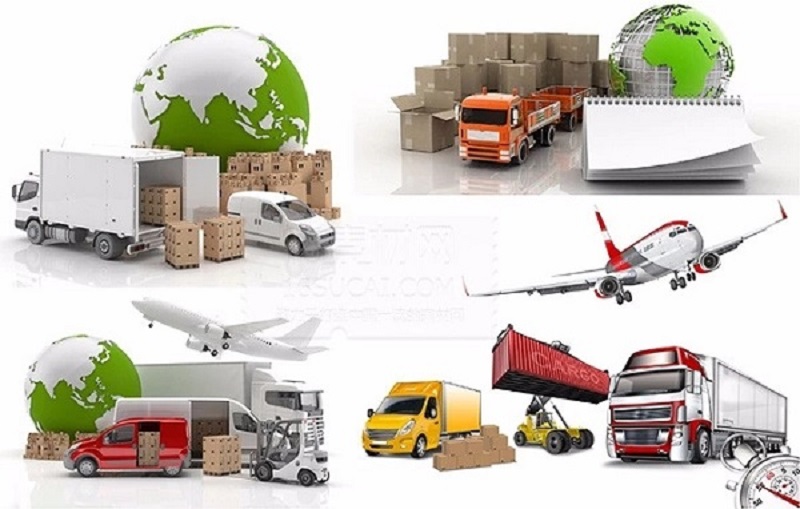 After Sale Service
1.Replacement within seven days, warranty within one year, and lifetime maintenance. Before the products are sold, we will go through strict inspection, and the products you sign for have no quality problems.
2.The products provided to customers are all produced by the original factory, and have factory data accessories.
3.During the warranty period, our company will repair the damaged parts due to quality reasons, and the damage of the parts outside the warranty period. The provided accessories only charge the cost. If the equipment is damaged due to human factors, the parts repaired or provided by our company are calculated at the cost.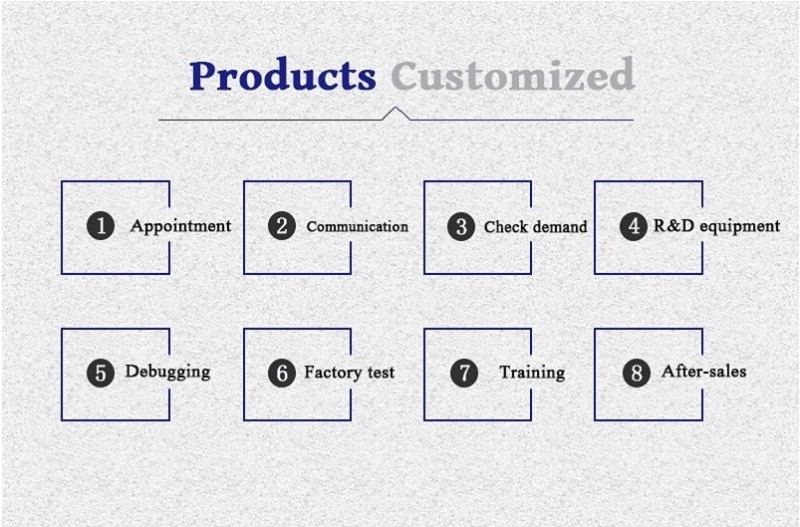 Related Products
Hot Labels

Multi-level Sorting Checkweigher