Product Introduction
The Vegetable Vacuum Packing Machine is a semi-automatic vacuum packaging equipment with a microcomputer control system. Its operation is very simple and convenient. Just press the vacuum chamber cover to complete the vacuum sealing according to the set procedure, and the efficiency is very high. The Food Preservation Vacuum Packing Machine can vacuum package large items, which is not limited by the size of the packaged items, and can ensure the beauty of the packaged items.Any OEM and customer design orders are welcome! If you are interested in our products, please feel free to contact us.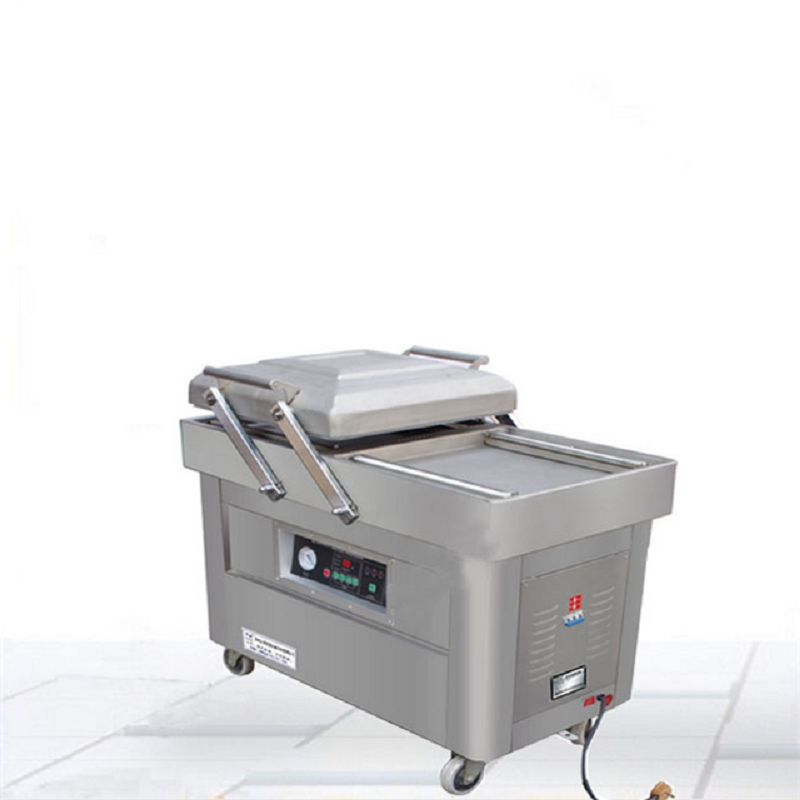 Technical Parameters
Vacuum outdoor size: 750 × six hundred and ninety × 910mm
Vacuum chamber size: 700mm × 2
Sealing length: 700mm
Sealing width: 8-10mm
Packaging capacity: 90-180 times/hour
Power supply: 380V (220V) 50HZ2kw
For reference only, please consult for details!
Contact us to recommend a product that is suitable for you!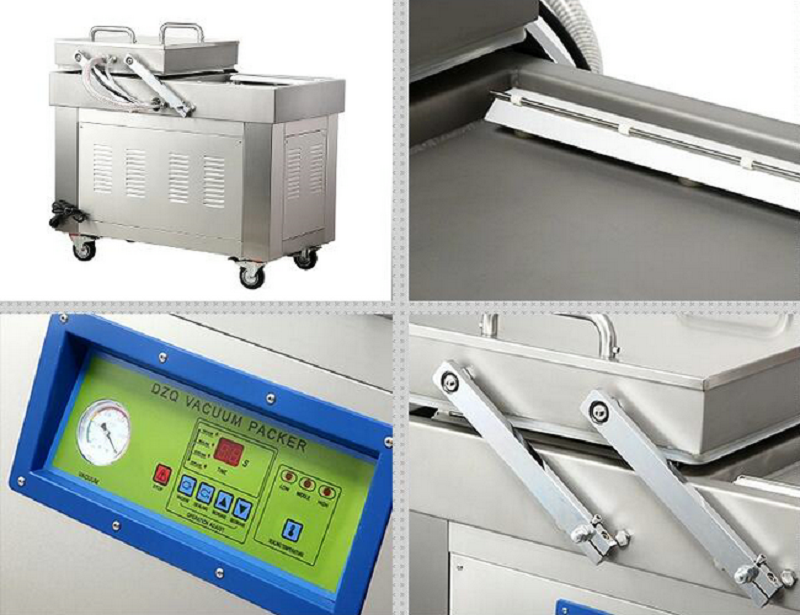 Main Features
1. It is featured by automatic processing of vacuuming, sealing, printing, cooling;
2. Digital vacuum degree display panel;
3. Vacuum degree and seal temperature can be adjusted;
4. It is specially designed with arch design;
5. Wearable silicon sealing wire with long-time using;
6. High vacuum degree with perfect quality.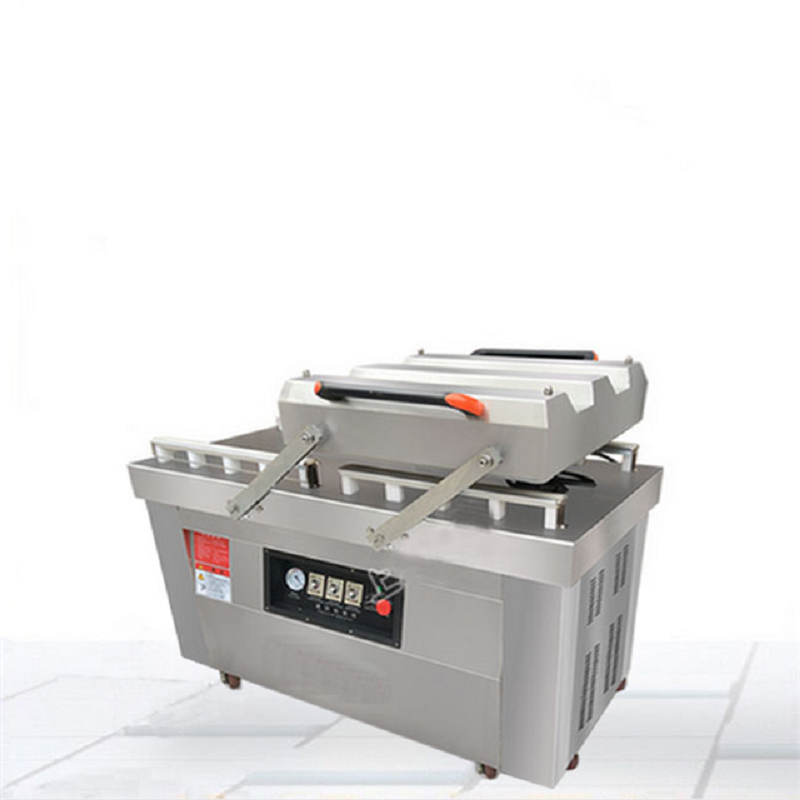 Application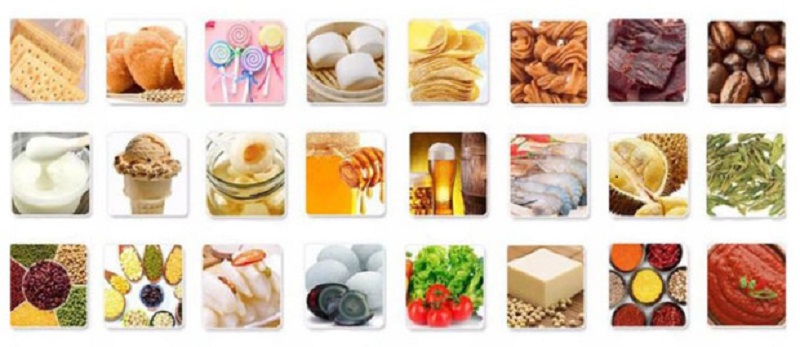 Our Company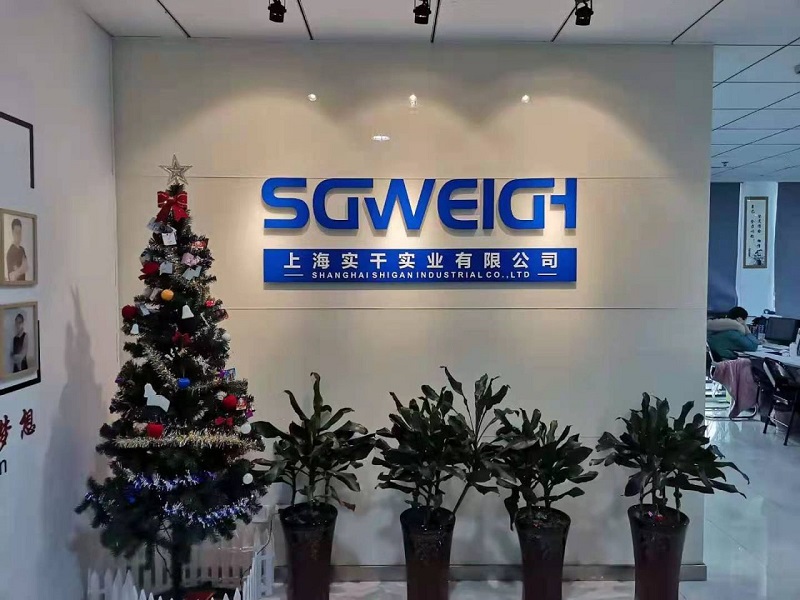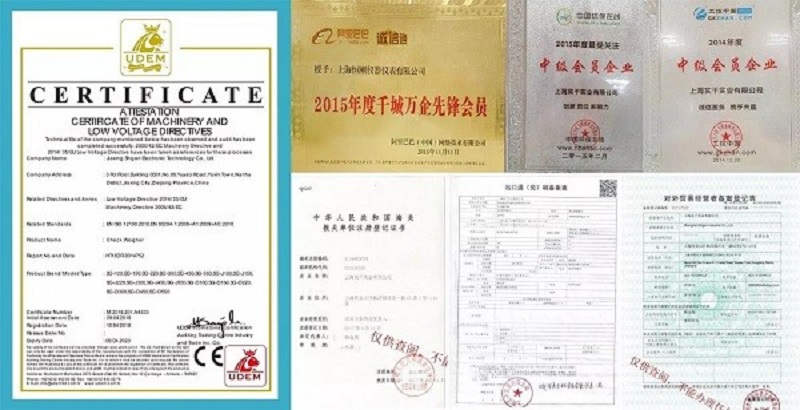 After Sale Service
Based on the spirit of pursuing high-quality products and customer satisfaction, Shanghai Shigan Industrial Co,.Ltd solemnly promises you with the principles of preferential prices, considerate service and reliable product quality.
1.Product quality commitment:
(1). The manufacturing and testing of products have quality records and testing data.
(2). For product performance testing, we sincerely invite users to personally check the whole process and performance of the product, and then pack and ship the product after it is confirmed to be qualified.
2. Product price commitment:
Under the same competitive conditions, our company will sincerely provide you with preferential prices on the basis of not reducing product technical performance or changing product components.
3. Delivery time commitment:
Product delivery time: Try to meet user requirements. If there are special requirements, it needs to be completed in advance, and strive to meet user needs.
Related Products
Hot Labels
Multi-level Sorting Checkweigher