Product Introduction
The Volumetric Filling Packaging Machine is designed for powdery and poorly fluid materials.It adopts a floor-standing structure with a small structure and easy installation.Three-Side Sealing Packaging Machine has the characteristics of high weighing accuracy,simple and convenient installation and operation,strong reliability and complete functions.If you are interested in our products,please contact us !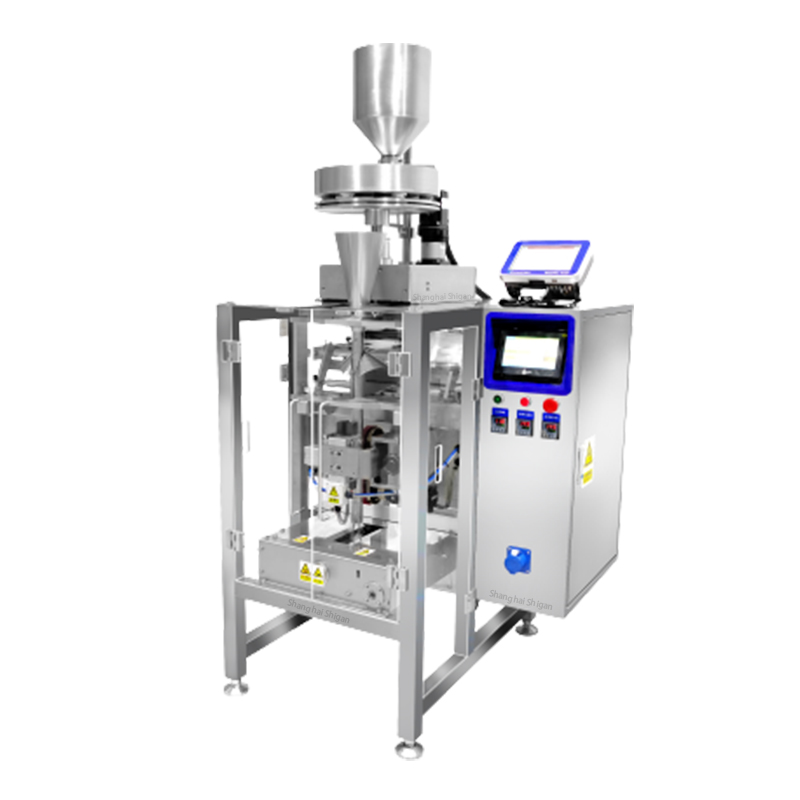 Technical Parameters
Model: DXDL-240 three-side seal
Metering method: plunger pump metering or needle valve pump metering, only one set of equipment
Measurement range: 0-100ml
Packing speed: 40-60 packs/minute (frequency conversion speed regulation)
Bag-making size: Width (W): 30-120mm; Length (L): 30-170mm, can be appropriately lengthened according to requirements
Equipment power: 1400W
Power supply voltage: 380V or 220V or customized
Equipment weight: 210 kg
Dimensions: 630*750*1600mm
For reference only, please consult for details!
Contact us to recommend a product that is suitable for you!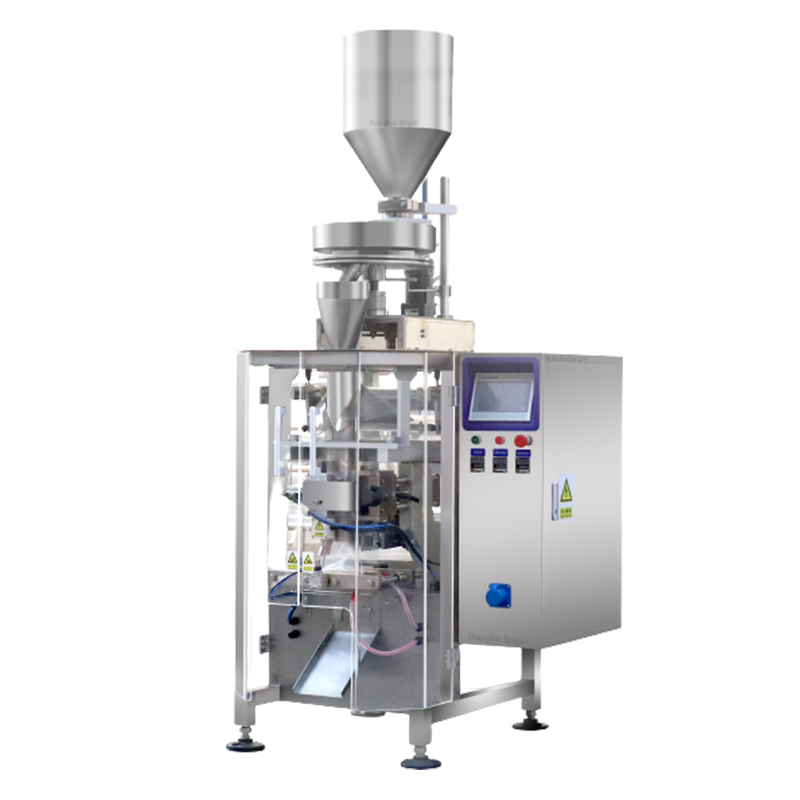 Main Features
1. This automatic packaging machine can automatically complete the automatic measurement, automatic filling, automatic bag making (printable), sealing, cutting and other functions of fixed product packaging.
2. Adopt advanced technology, humanized design, touch screen control system, high degree of automation.
3. Self-alarm, self-shutdown, self-diagnosis, safe and easy to use, fast maintenance, automatic display of packaging quantity, convenient for statistics of machine workload.
4. Adopting the working principle of heat-sealing film pulling, the film is controlled by the motor, and the bag pulling is fast and stable.
5. High-sensitivity photoelectric sensor switch can automatically track and position the printing cursor. Complete logo graphics can be obtained when packaging materials with colored labels.
6. The integrated support frame is adopted, which makes the adjustment more convenient.
7. The whole machine is made of 304 stainless steel and aluminum alloy (conforming to GMP standard).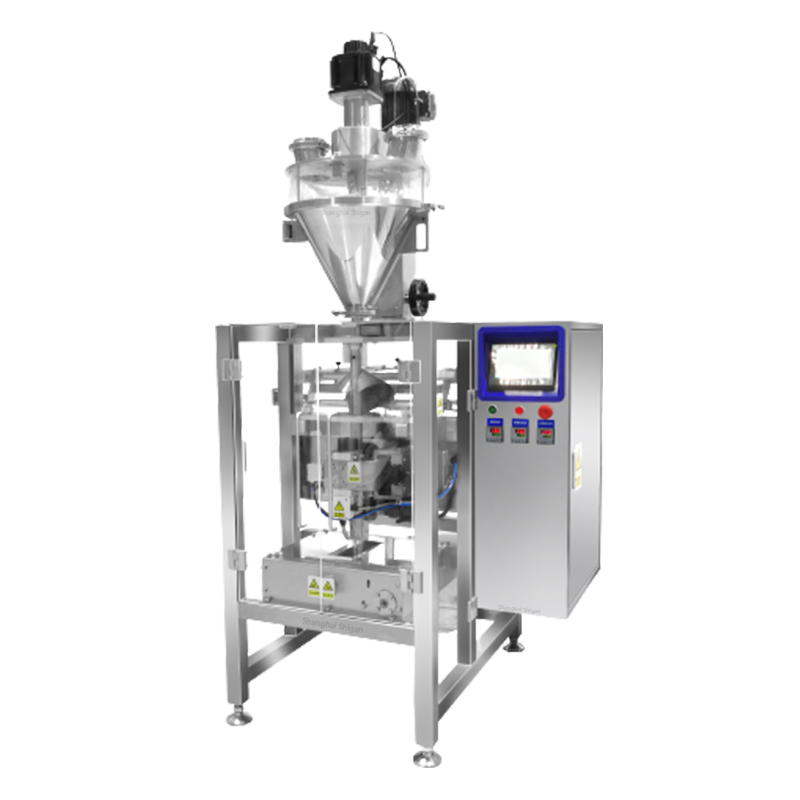 Application
It can be widely used in flour, feed, bran, metallurgy, medicine, petrochemical, non-metallic minerals, fine chemicals, inorganic salts, rubber, leather, and other non-sticky bulk powdery materials industries.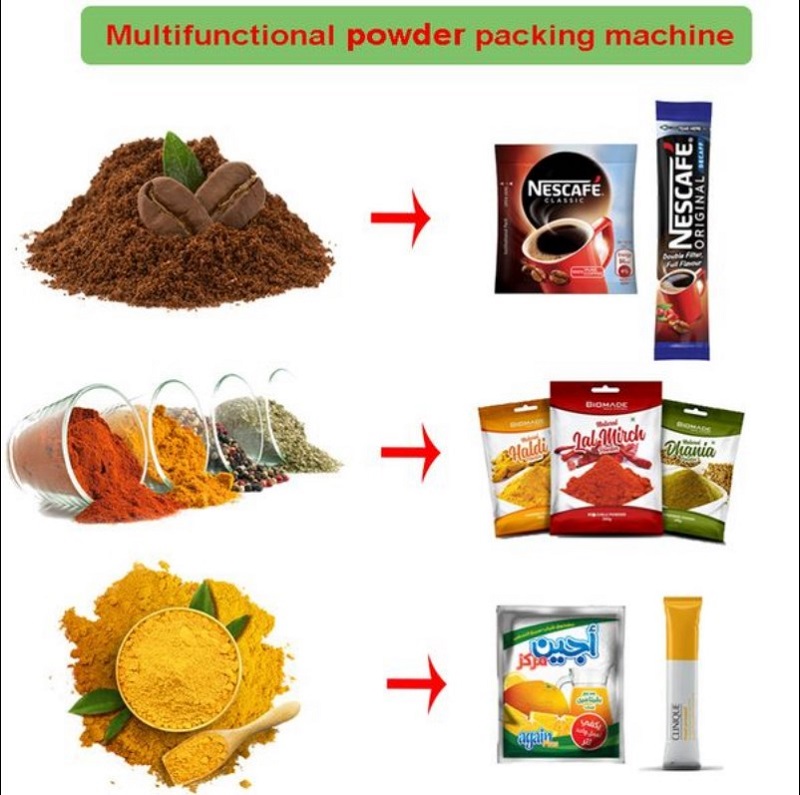 Package & Shipping
Our products can be shipped by sea, air and land.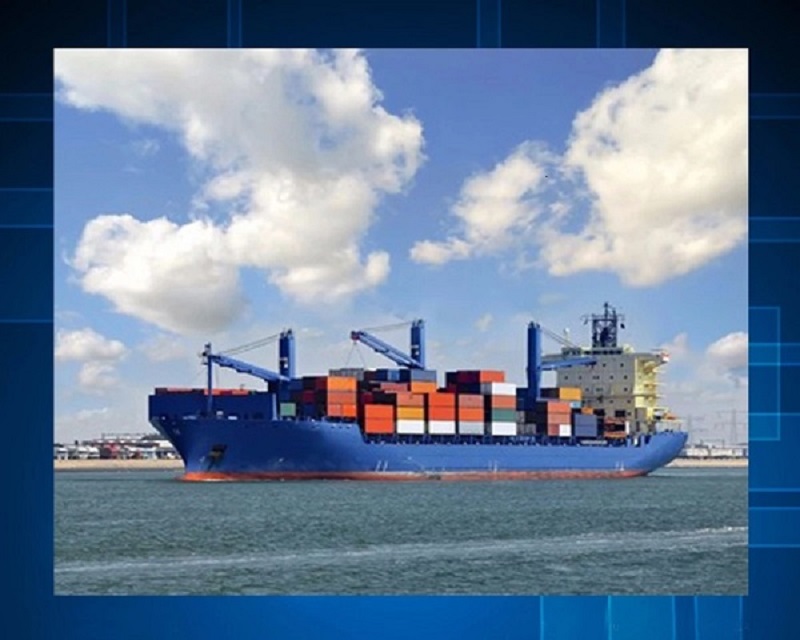 After Sale Service
A. Pre -sale:
1. In accordance with the customer's requirements, the customer quotes the customer, and the customer has special requirements for timely recording feedback;
2. Sign a standardized product order contract, clarify responsibilities and other related matters;
3. Provide free warranty for one year, lifelong maintenance service, and be responsible for debugging the product before delivery;
B. After -sales:
1. If the customer's product fails, the problem will be solved for you as soon as possible
2. During the warranty period, the product maintenance is free. It exceeds the warranty period and can also provide maintenance. If the accessories are replaced, the product accessories are provided at the cost price.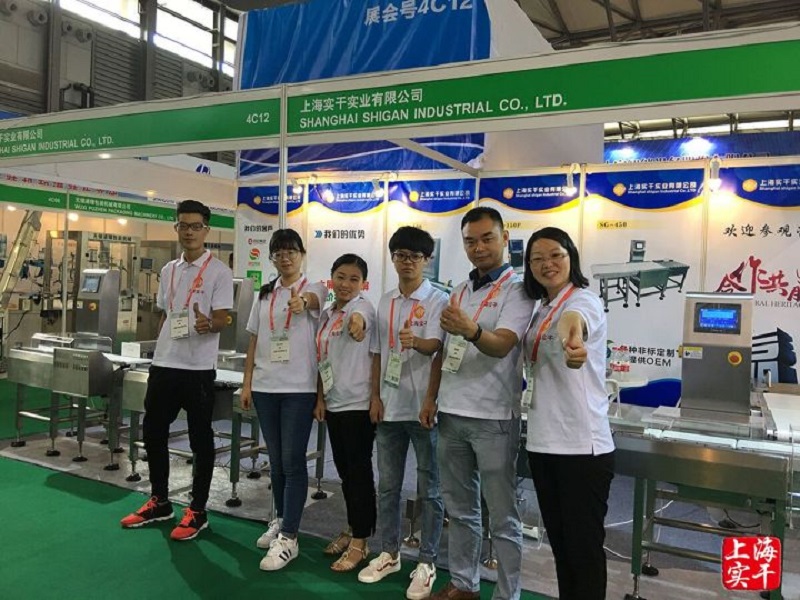 Hot Labels
Multi-level Sorting Checkweigher