Product Introduction
The Washing Powder Filling Machine solves the packaging process of cumbersome equipment.The machine runs stably, has low noise, small size, and light weight.Semi-Automatic Filling Machine adopts a microcomputer control method and is made of stainless steel.The parts in contact with the material are corrosion-resistant and do not pollute the material.Welcome to consult for quotation information!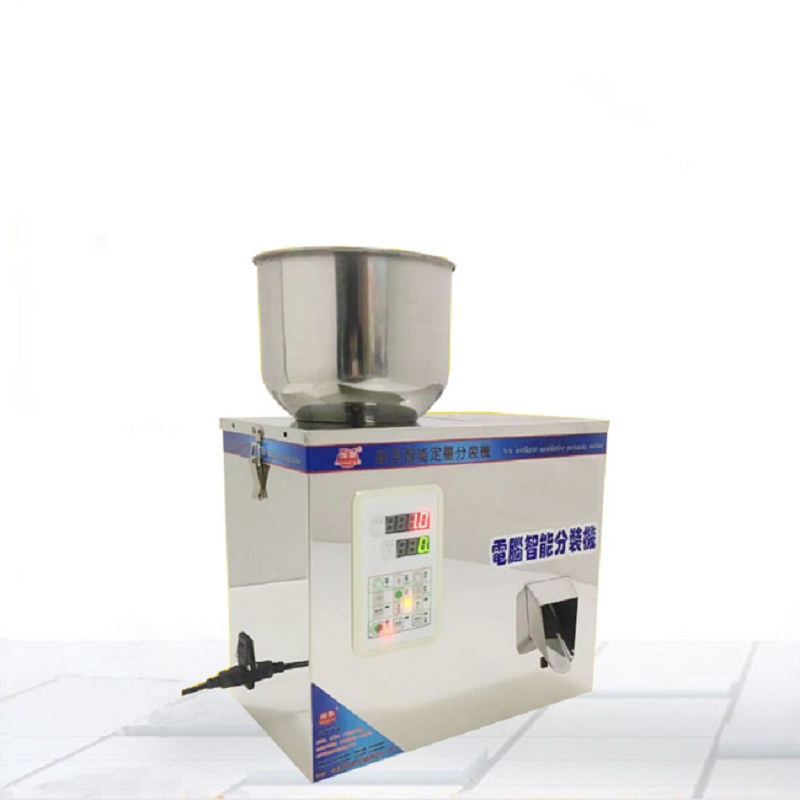 Technical Parameters
Power adapter: 220V/50HZ
Power: 25W
Working efficiency: 10-25 times/min
Packing weight: 1-500g
Packing accuracy: ±0.1g (slight deviation depending on different materials)
Control mode: microcomputer control
Weight: 40kg
Dimensions: 65*38*140cm
For reference only, please consult for details!
Contact us to recommend a product that is suitable for you!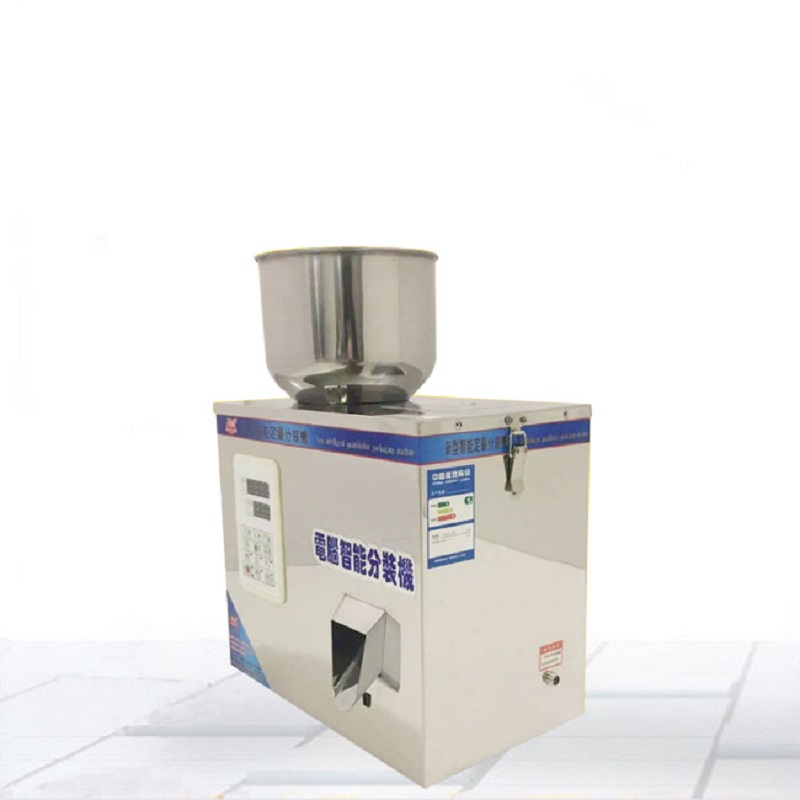 Main Features
1: The packaging machine adopts microcomputer self-control, which makes the packaging more precise and accurate, and the packaging process is fully automated.
2: The parts in contact with the material are all made of stainless steel, which does not pollute the material.
3: Double shock-absorbing structure, the machine runs smoothly and the noise is low.
4: Small size and light weight.
5: Relatively small power, saving energy.
6: Feeding by oblique throwing, without crushing and damaging materials, especially suitable for packaging of fragile materials.
7: Display package weight and number of packages.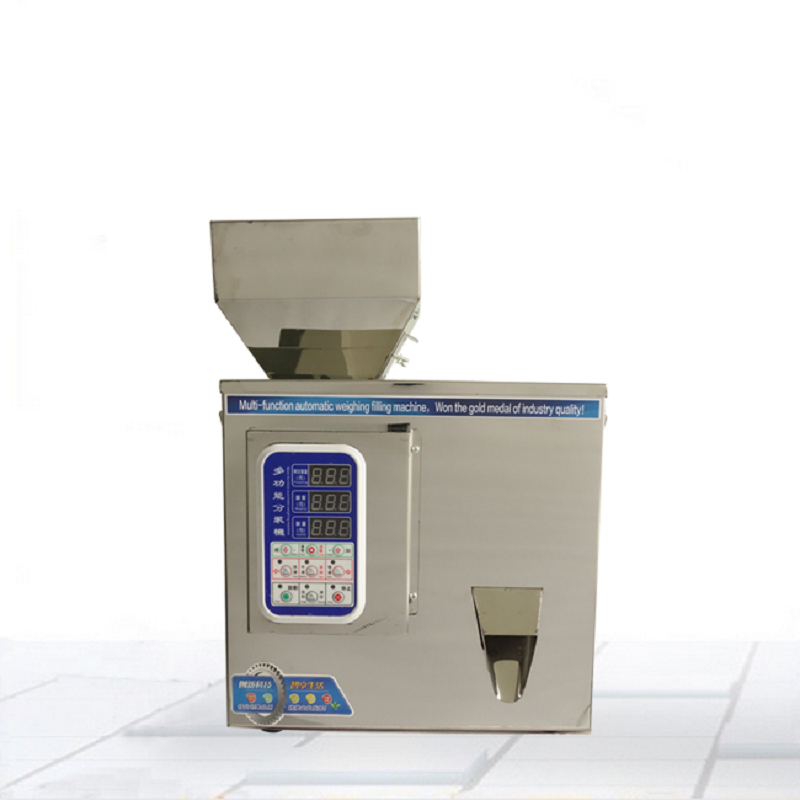 Application
It is suitable for quantitative packaging of non-sticky materials such as rice, grains, medicinal materials, tea, dry goods, parts, fruits, seasonings, seeds, powders, and fertilizers.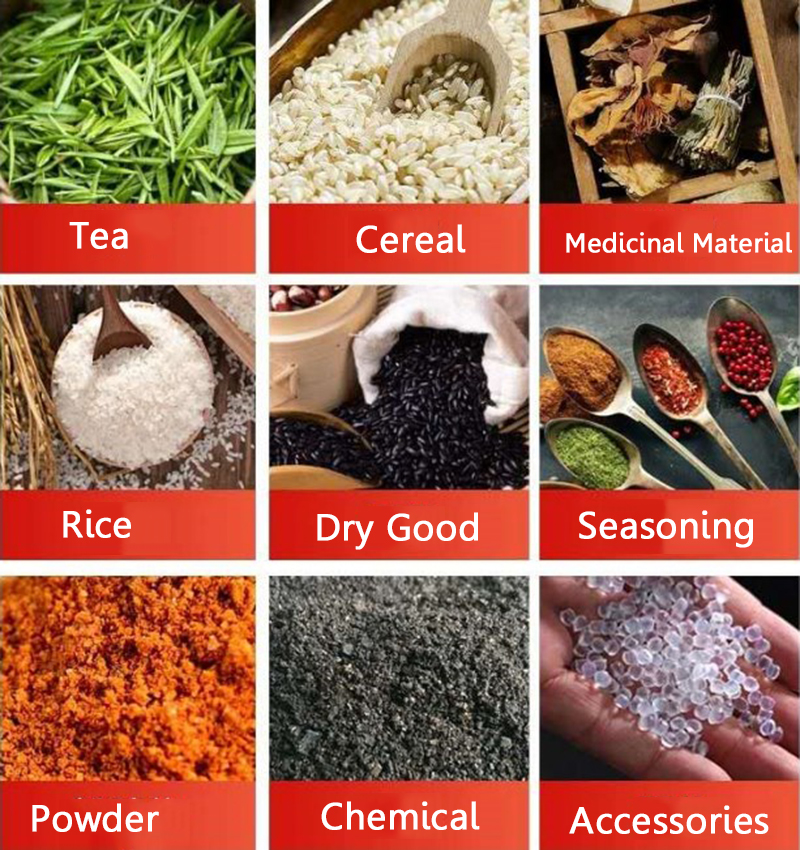 Package & Shipping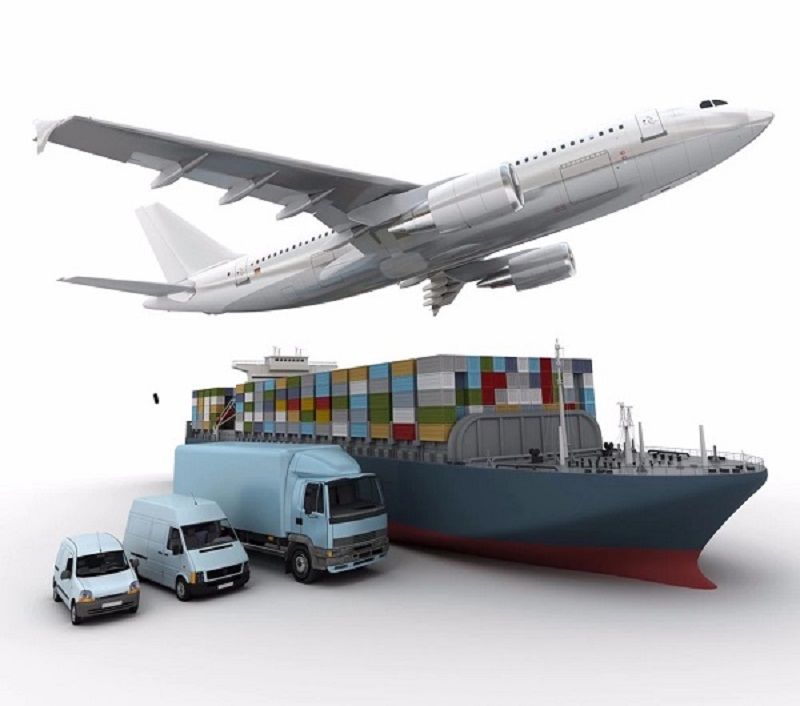 After Sale Service
A. Pre -sale:
1. In accordance with the customer's requirements, the customer quotes the customer, and the customer has special requirements for timely recording feedback;
2. Sign a standardized product order contract, clarify responsibilities and other related matters;
3. Provide free warranty for one year, lifelong maintenance service, and be responsible for debugging the product before delivery;
B. After -sales:
1. If the customer's product fails, the problem will be solved for you as soon as possible
2. During the warranty period, the product maintenance is free. It exceeds the warranty period and can also provide maintenance. If the accessories are replaced, the product accessories are provided at the cost price.