Pillow packaging machines are widely used in food, pharmaceutical, hardware and other industries. So do you know what are the product advantages and structural characteristics of the pillow packaging machine?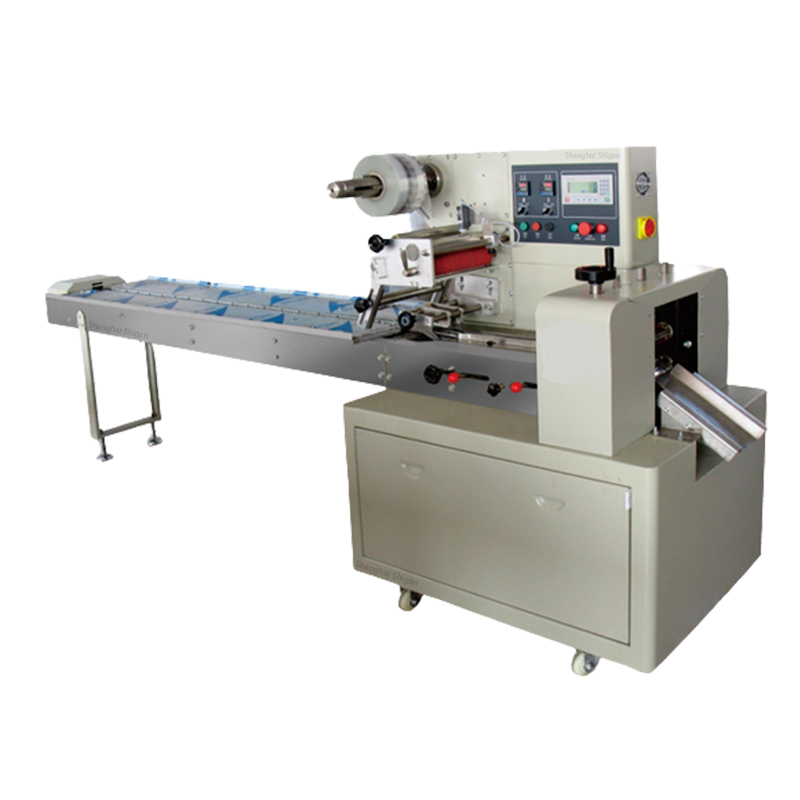 The main performance and structural characteristics of the pillow packaging machine are as follows:
1. Compact structure, stable performance and simple operation.
2. Double frequency conversion control, the bag length can be set and cut immediately, no need to adjust the idling, it can be done in one step, saving time and material.
3. Adopt imported electrical appliances, touch-type man-machine interface, convenient and quick parameter setting, fault self-diagnosis function, and clear fault display.
4. High-sensitivity photoelectric eye color tracking makes the sealing and cutting position more accurate.
5. Temperature independent PID control, suitable for coating of various materials.
6. Positioning stop function, no sticking to the knife and no film.
7. The rotation system is simple, the work is more reliable, and the maintenance is more convenient.
8. All controls are realized by software, which is convenient for function adjustment and technical upgrade.