Product Description
Checkweigher With Inkjet Printing Device is a weighing instrument that automatically weighs discontinuous piece loads.It can perform real-time and comprehensive online weight detection of the weighed object according to the preset weight. Special Customized Checkweigher can remove unqualified products from the production process, send out an alarm signal, and timely feedback to the operator. Ensure that the upper and lower limits of the product weight are within the specified range.If you are interested in our products,please contact us!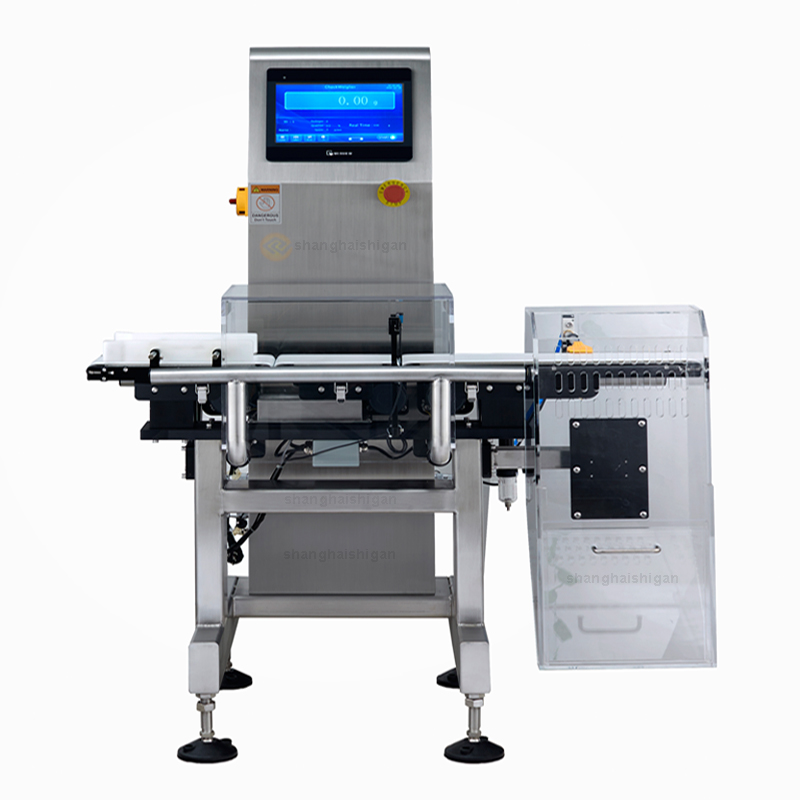 Specification Parameter
Type SG-100
Weighing Range 2-300g
Limited of product L: 100 W: 100 H: 2-150mm
Accuracy ±0.5g Depends on product
Division Scale 0.01g
Belt Speed 0- 80 m/min
Max Speed 300 pcs/min
Belt Width 100mm
Machine Weight 60kg
Power Supply AC 110/220V ±10% 50HZ
Power 100W
Main Material SU304 stainless steel
For reference only, please consult for details!
Contact us to recommend a product that is suitable for you!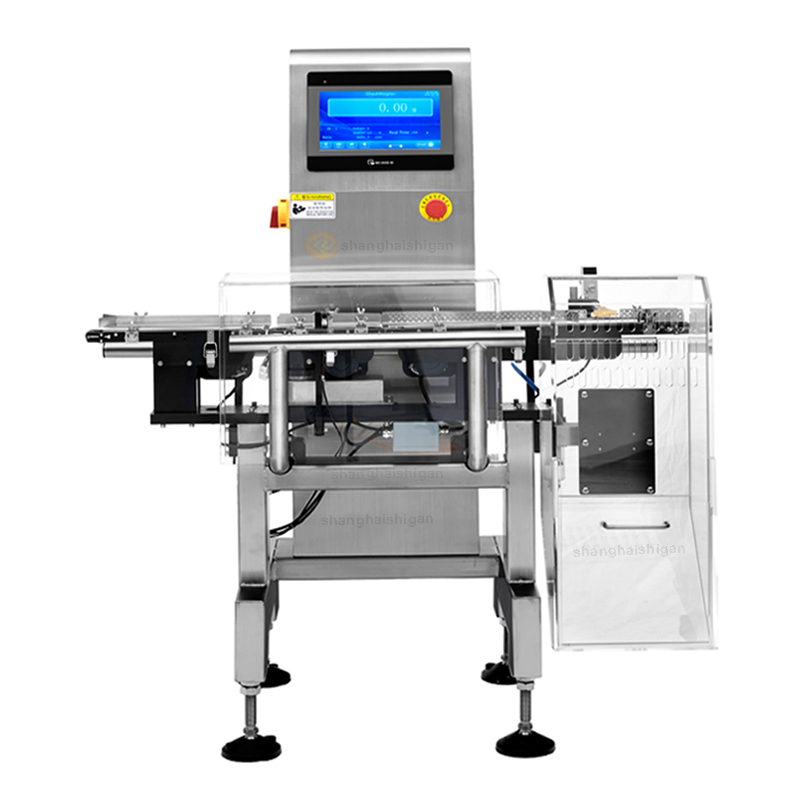 Main Advantages
1. Provide feedback signals of production trends, adjust the packaging accuracy of upstream packaging machines, improve user satisfaction, and reduce costs.
2. The core components use imported accessories to ensure the stability of the equipment operation
3. Independent processing plants make the equipment cost lower and the most affordable at the same level.
4. Domestic high -quality diversion exclusion device to prevent the product from falling down during the sorting process to ensure the integrity of the detection objects.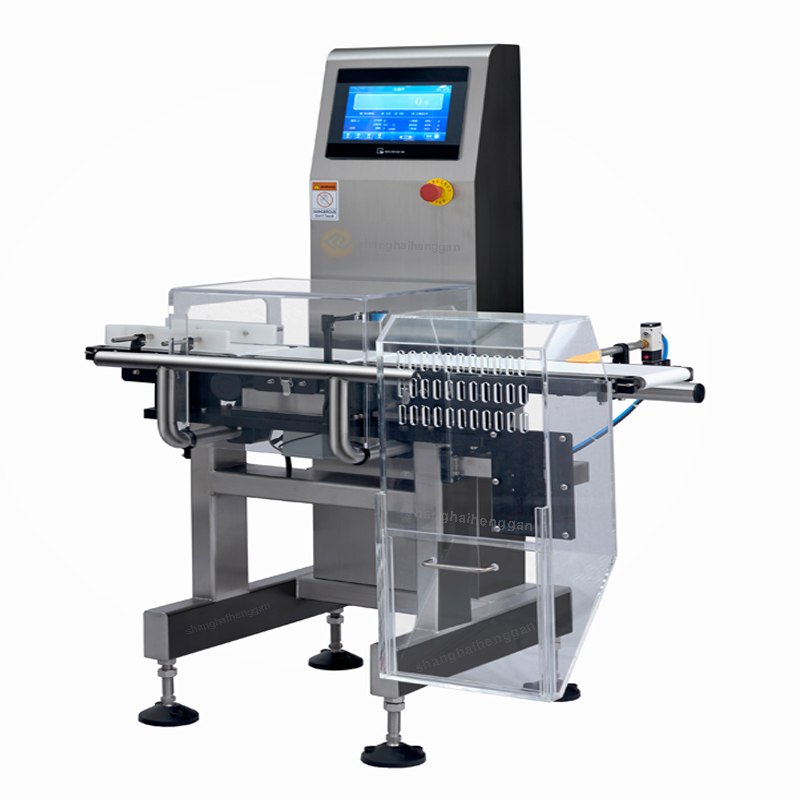 Application
Packaging products are not detected, and overweight testing; lack of detection in the packaging, such as presentation, accessories, gifts, desiccants, etc.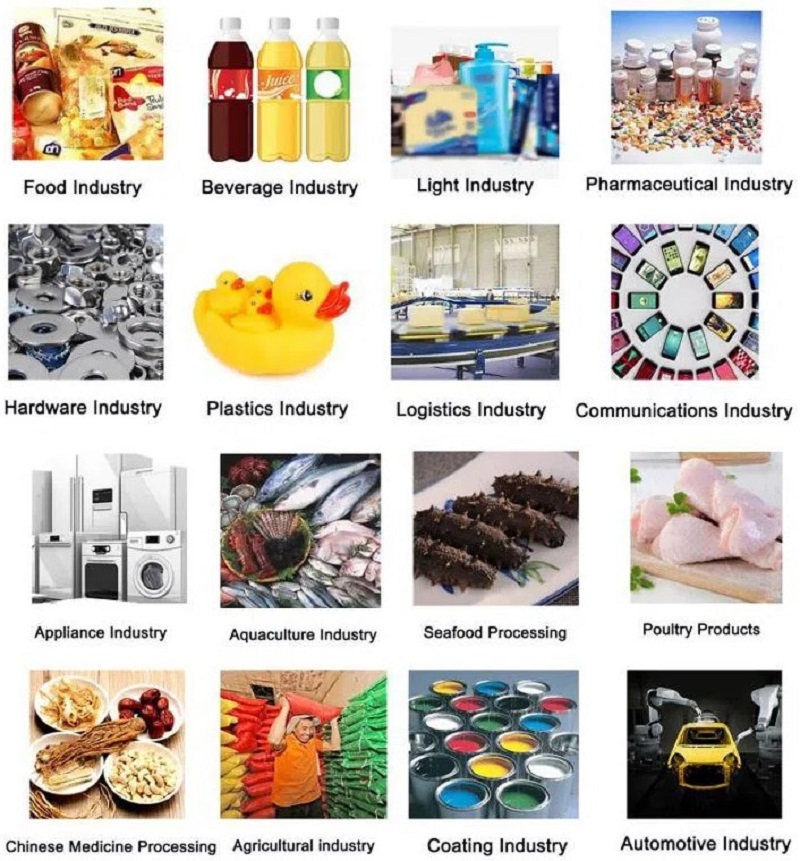 Our Company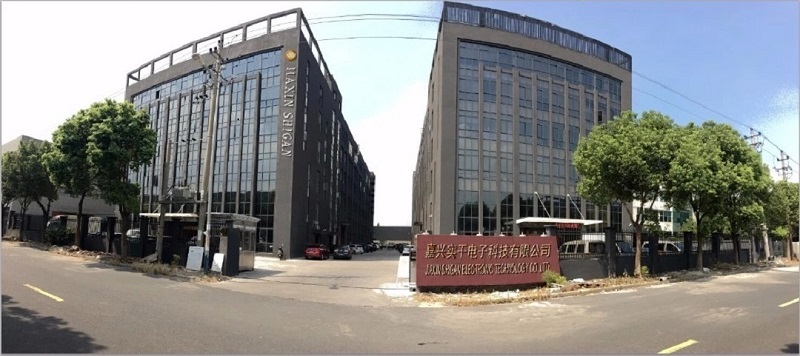 Shanghai Shiqian Industrial Co., Ltd. is a high-tech enterprise specializing in the research and development, production, design, installation, sales and after-sales integration of checkweighers and other products. Our main product is automatic checkweigher,multi-stage checkweigher,conveyor belt checkweigher system,metal detector,checkweigher and metal detector and other online dynamic checkweighing equipment.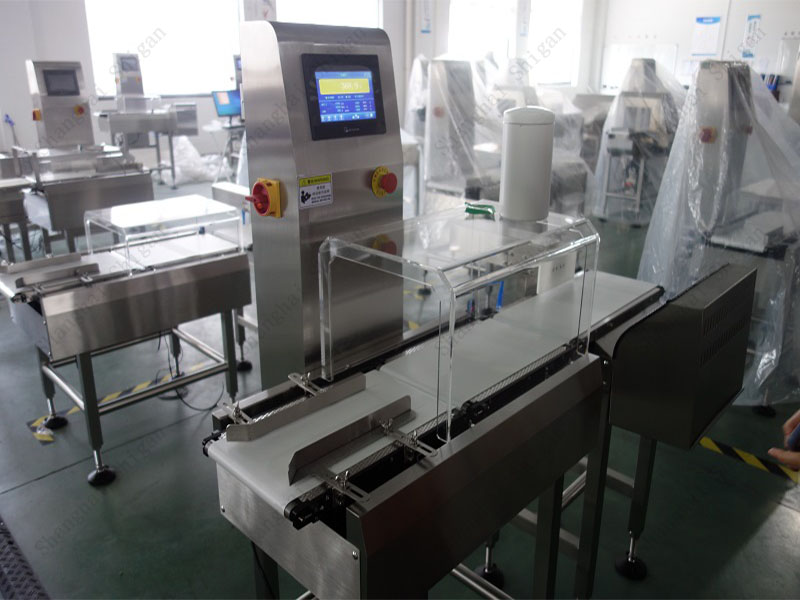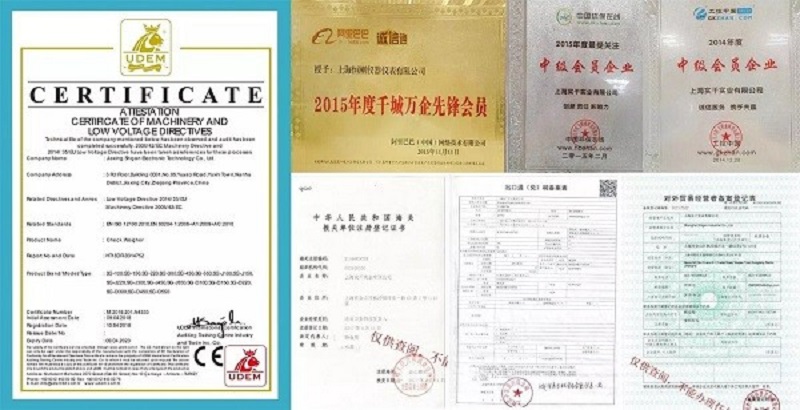 Our Customers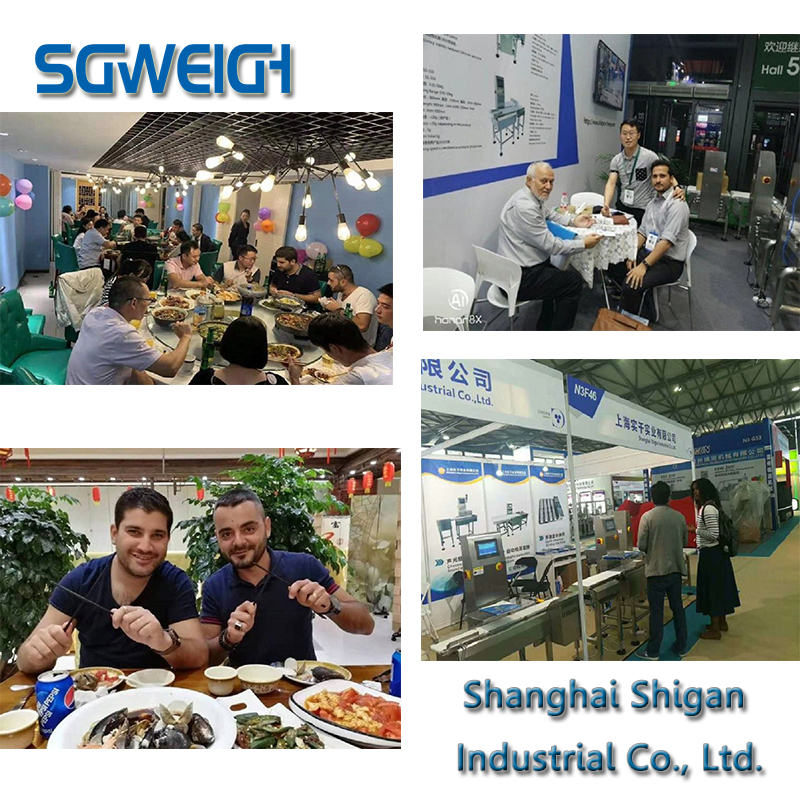 Our Exhibitions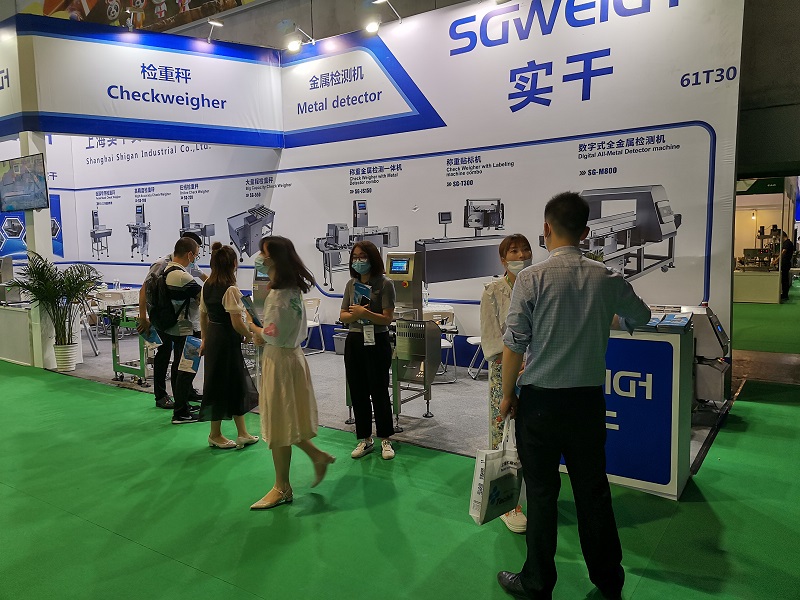 Package & Shipping
Our products can be shipped by sea, air and land.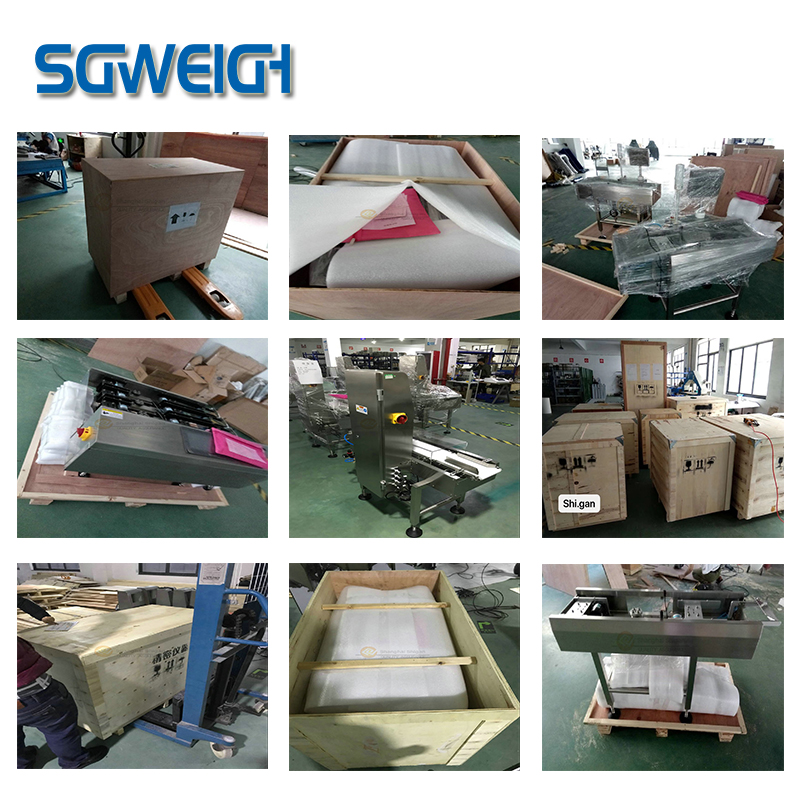 After Sale Service
1.Replacement within seven days, warranty within one year, and lifetime maintenance. Before the products are sold, we will go through strict inspection, and the products you sign for have no quality problems.
2.The products provided to customers are all produced by the original factory, and have factory data accessories.
3.During the warranty period, our company will repair the damaged parts due to quality reasons, and the damage of the parts outside the warranty period. The provided accessories only charge the cost. If the equipment is damaged due to human factors, the parts repaired or provided by our company are calculated at the cost.
Related Products
Hot Labels

Multi-level Sorting Checkweigher