Product Description

Desktop air sterilization stainless steel grain packaging vacuum packaging machine is developed and produced by our company for some whole grains. Stainless steel grain packaging vacuum packaging machine can prolong the shelf life of the product after vacuum packaging. It adopts the microcomputer controller independently developed by our company. The system has the advantages of accurate control and good stability. All settings The setting is completed directly on the panel, without adjusting other components.If you are interested in our products,please contact us!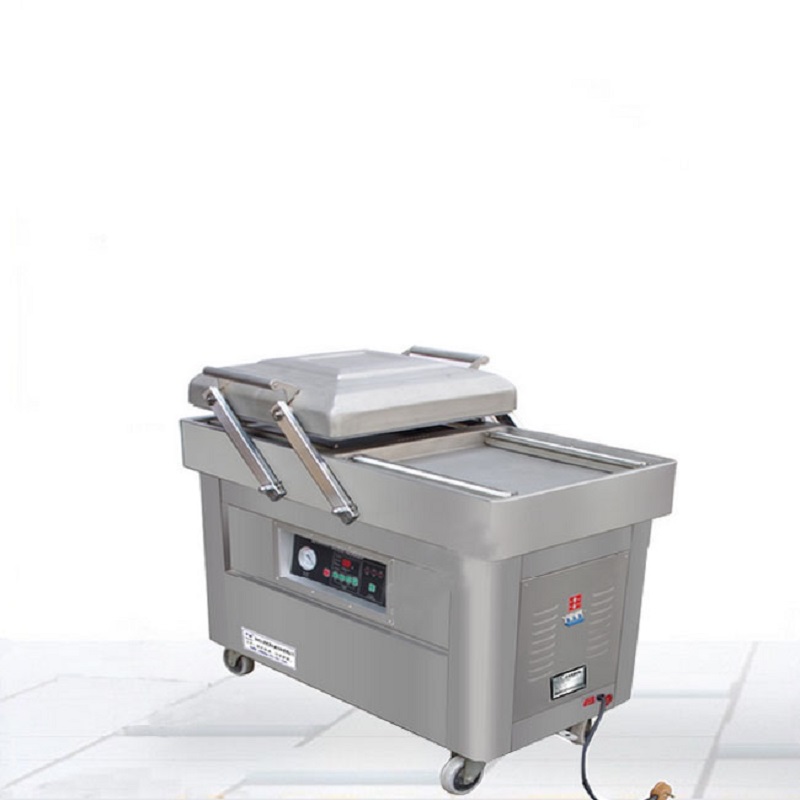 Specification Parameter
Specifications: ZH-ZKJ-400/2
Vacuum chamber size: 400×385×85mm
Sealing size: 400mm×4 strips
Sealing width: 8-10mm
Packing capacity: 130-180 times/hour
Power supply: 380220V50HZ
Machine weight: 150kg
Machine size: 1050×650×855mm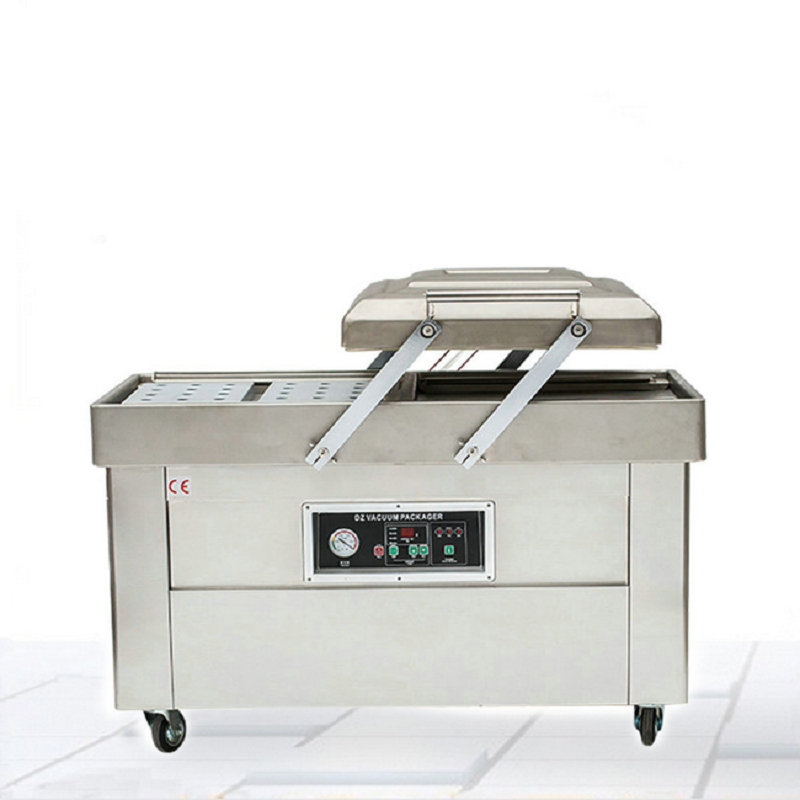 Method of Operation

A: Open the cover on the side, add the randomly distributed vacuum pump oil into the vacuum, and add it to 2/3 of the observation glass hole
B: Turn on the power, please ground before use, turn on the power switch, and set the vacuum time according to the requirements of vacuum packaging
C: Set the sealing temperature and sealing time according to the material of the vacuum bag
D: Place the product on the sealing strip
E: Depress the vacuum cover to start vacuuming
F: When a certain degree of vacuum is reached, enter the sealing process
G: After the sealing is completed, enter the cooling state, then deflate, and the packaging is completed
Application

After Sale Service
1.Replacement within seven days, warranty within one year, and lifetime maintenance. Before the products are sold, we will go through strict inspection, and the products you sign for have no quality problems.
2.The products provided to customers are all produced by the original factory, and have factory data accessories.
3.During the warranty period, our company will repair the damaged parts due to quality reasons, and the damage of the parts outside the warranty period. The provided accessories only charge the cost. If the equipment is damaged due to human factors, the parts repaired or provided by our company are calculated at the cost.
Hot Labels