The company has automatic pillow packaging machines, automatic vertical packaging machines, granule packaging machines, powder packaging machines, liquid packaging machines, vegetable packaging machines, large supporting electronic weighing series packaging machines, bag packaging machines, etc. More than 10 series have been developed, which are widely used in food, chemical, hardware, candy, daily necessities, fruits and vegetables, agricultural products, industry and other industries, and have realized automatic metering, feeding, filling, bag making, date printing and conveying equipment in various fields.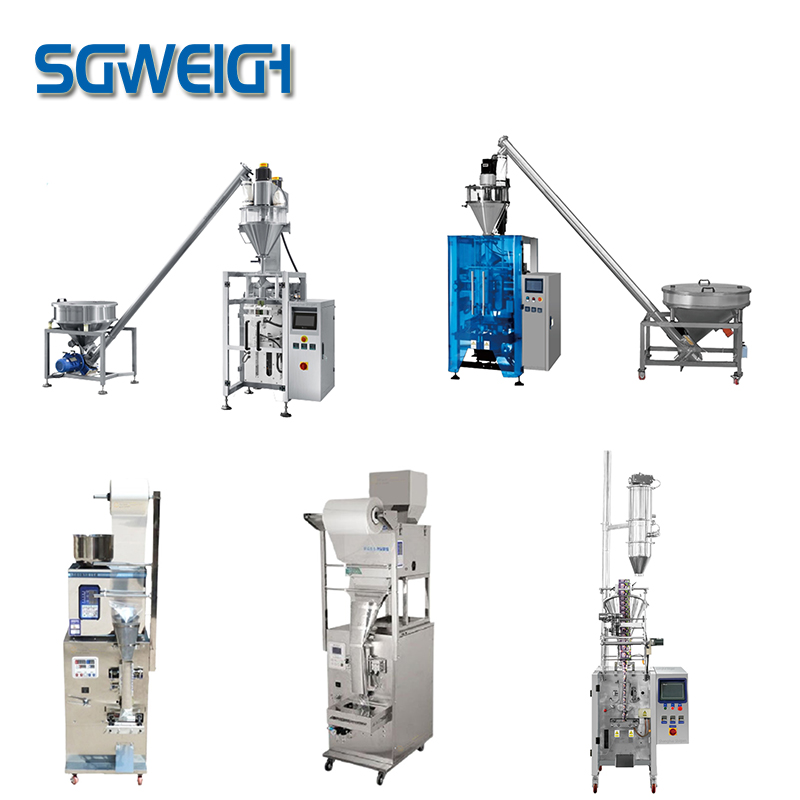 Applied materials:
1. Blocky materials: dried tofu, fish, eggs, candy, red dates, oatmeal, chocolate, biscuits, peanuts, etc.
2. Granules: crystalline monosodium glutamate, granular drugs, capsules, seeds, chemical raw materials, sugar, chicken essence, melon seeds, nuts, pesticides, fertilizers, feed, etc.
3. Powders: milk powder, monosodium glutamate, flavoring agents, washing powder, glucose, chemical raw materials, fine sugar, pesticides, fertilizers, etc.
4. Liquid/sauce: detergent, rice wine, soy sauce, rice vinegar, fruit juice, beverage, ketchup, peanut butter, jam, chili sauce, bean paste, etc.
5. Pickled vegetables: pickled cabbage, kimchi, sauerkraut, radish, etc.
6. Other materials that can be bagged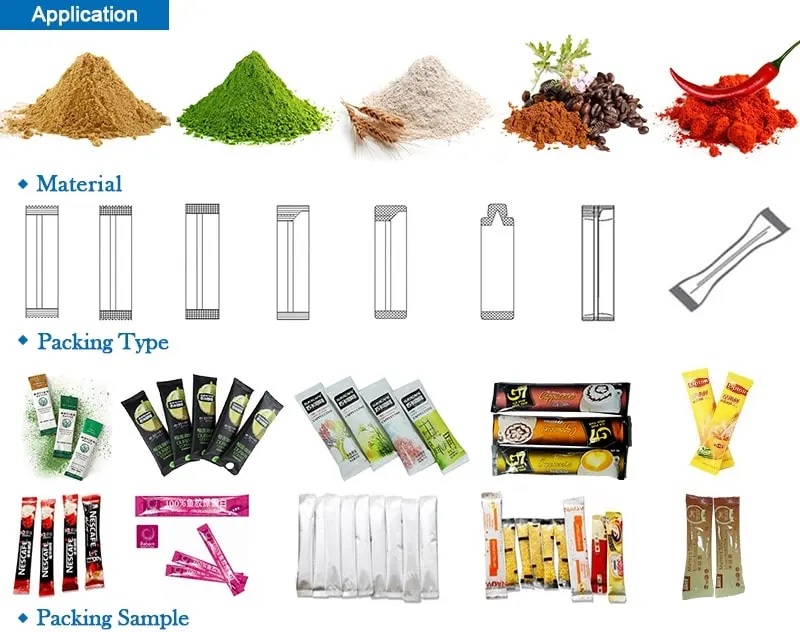 Our company's goal is to provide you with perfect packaging machine solutions, support customization, and explain to us the situation of packaging materials, packaging equipment (bag size, material), etc., expected output, etc., so as to provide you with suitable models product. If there are any other technical requirements, we will try our best to solve them.