Product Introduction
The Vertical Form Fill Seal Packaging Machine is an intelligent packaging machine with full Chinese (or English) display and advanced microcomputer chip controlled photoelectric tracking and correction system, which can save manpower and material resources and improve work efficiency.The Automatical Packaging Machine For Albumen Powder can quantitatively package materials such as granular desiccant, monosodium glutamate, sugar, salt, laundry powder, etc.If you are interested in our products,please contact us!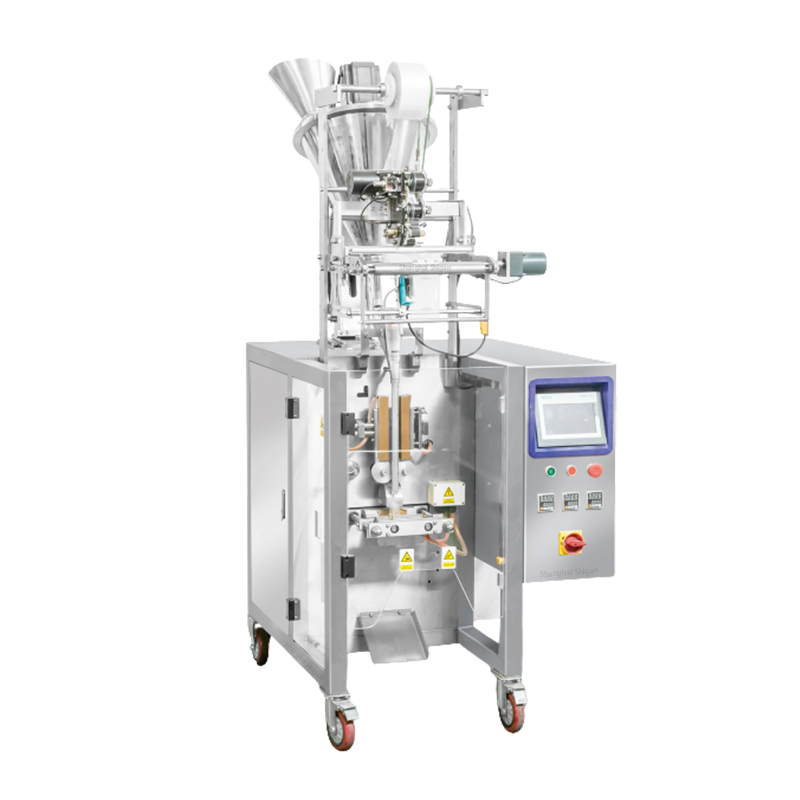 Technical Parameters
Packaging speed: 30-80 bags/minute
Measuring range: 20-500g, 200-1000g
Bag size: (50-290) × (60-200)mm(L × W)
Inner diameter of roll paper core: Ф 75 mm
Outer diameter of packaging material: ¢ 400
Inner diameter of roll paper core: ¢ 75
Power supply: 3 kW 220V ± 10% 50 Hz
For reference only, please consult for details!
Contact us to recommend a product that is suitable for you!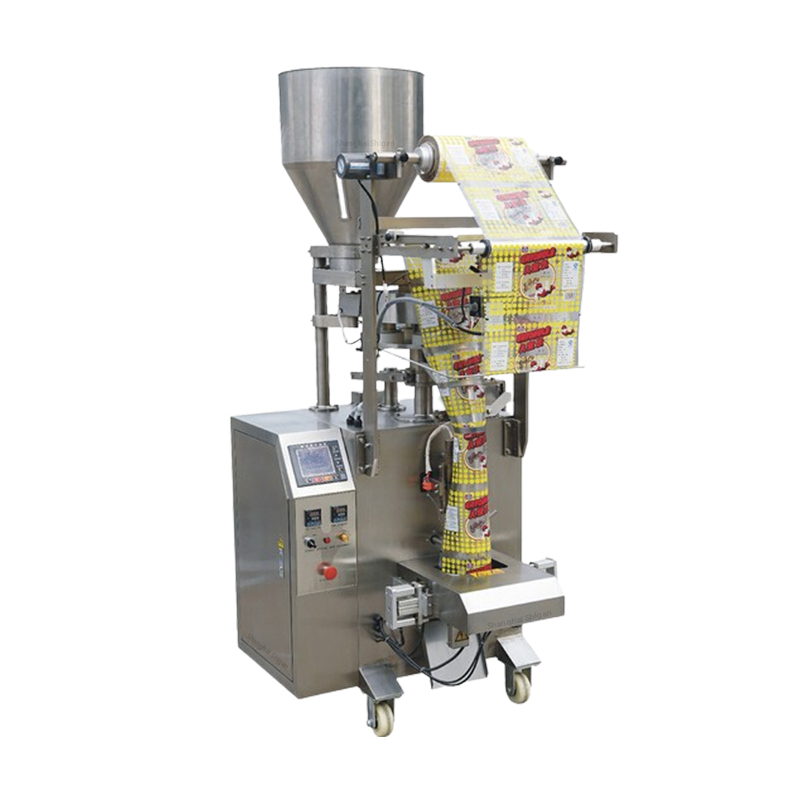 Main Features
1.Imported PLC control system with human-machine interface and easy operating visual touch screen.
2.Perfect automatic alarm and protection function to minimize the loss.
3.Full packaging process of measuring, feeding, filling, bag forming and date printing in one automatic operation by the machine equipped with measurement device.
4.Maximize the reliability and intelligence of the whole machine.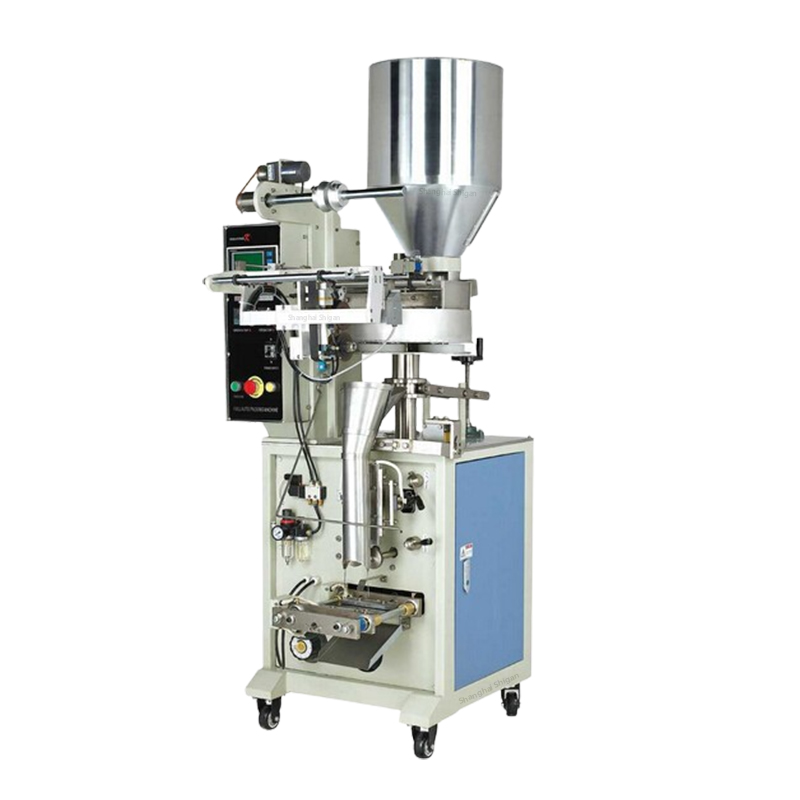 Application
Vertical Form Fill Seal Packaging Machine is suitable for dosing and packaging fluidic or low fulidity materials, like milk powder, albumen powder, rice powder, coffee powder, solid drink, condiment, white sugar, dextrose, food additive, corn powder, icing powder etc.
Meanwhile, It is also sutiable for dosing and packaging pharmaceuticals, fodder, detergent powder, agriculture pesticide and so on.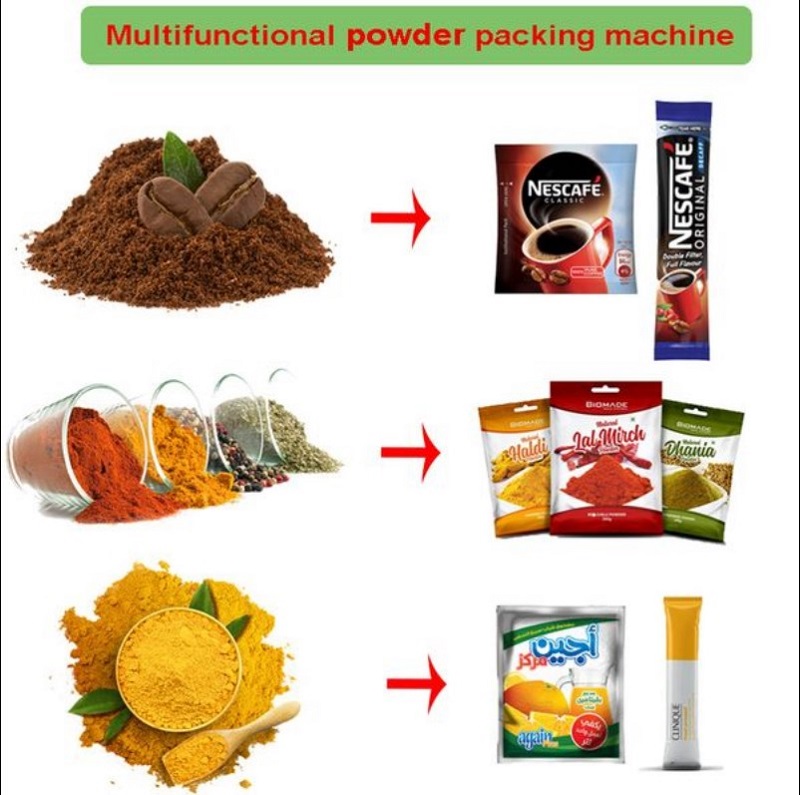 Package & Shipping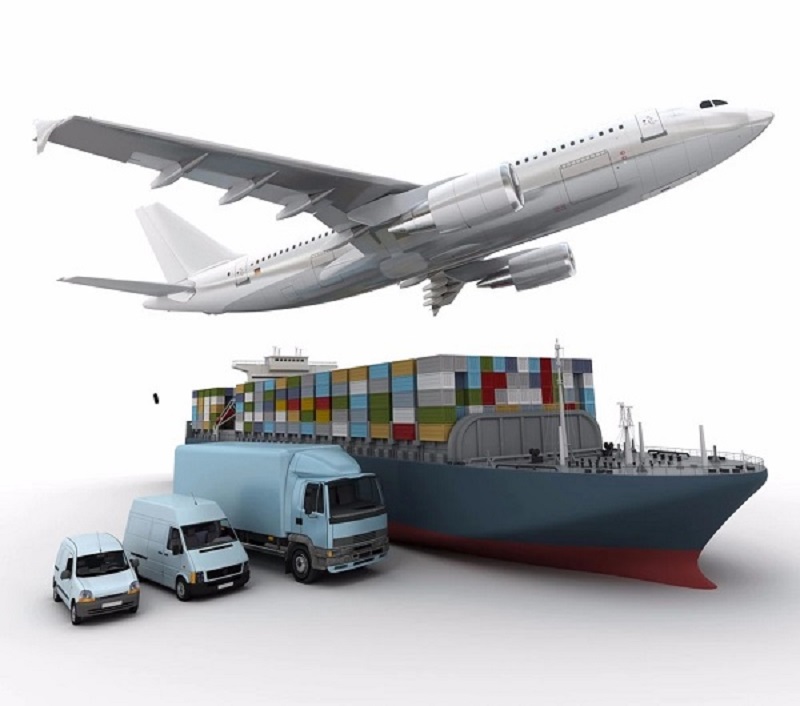 After Sale Service
1.Replacement within seven days, warranty within one year, and lifetime maintenance. Before the products are sold, we will go through strict inspection, and the products you sign for have no quality problems.
2.The products provided to customers are all produced by the original factory, and have factory data accessories.
3.During the warranty period, our company will repair the damaged parts due to quality reasons, and the damage of the parts outside the warranty period. The provided accessories only charge the cost. If the equipment is damaged due to human factors, the parts repaired or provided by our company are calculated at the cost.