Product Description
The Bottled Clamping Check Weighing Machine can ensure that the product will not fall under extremely high operating conditions.This series of checkweigher is specially designed for round or square bottles with a small diameter and a height greater than the diameter of the bottle body.High-Speed Bottled Production Line Checkweigher provides a powerful solution for high-speed bottling production lines.In view of the characteristics of bottled/canned products, in order to prevent bottled products from being damaged,our company specially installed guardrails in the buffer weighing area to prevent unnecessary accidents.Welcome to consult for quotation information !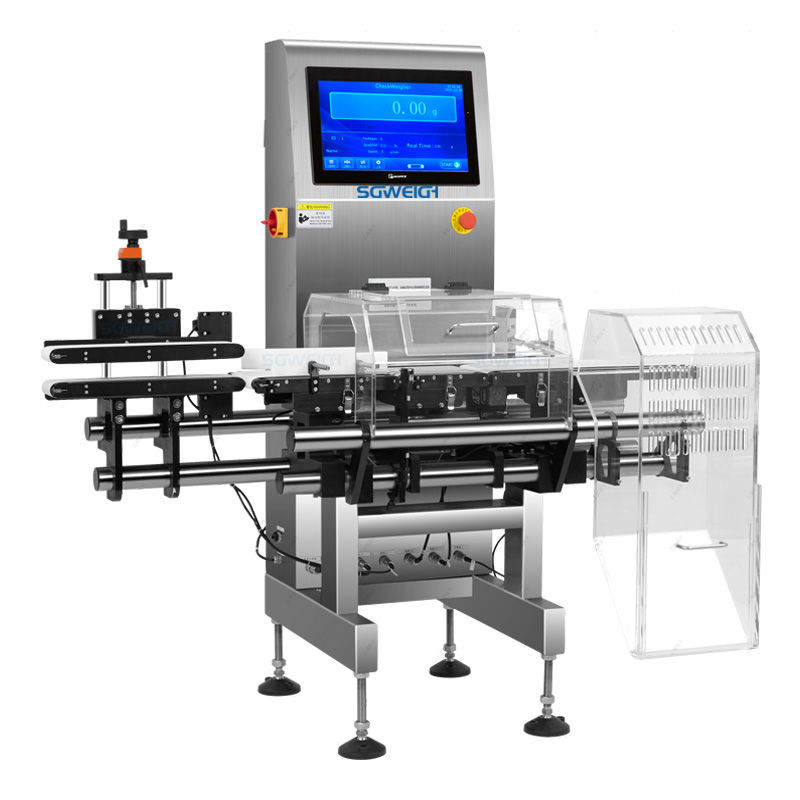 Specification Parameter
Weighing Range 5-1500g
Limited of product L: 300 W:220 H: 3-200mm
Accuracy ±0.2g Depends on product
Division Scale 0.1g
Belt Speed 0- 60 m/min
Max Speed 100 pcs/min
Belt Width 220mm
Machine Weight 60kg+44kg
Power Supply AC 110/220V ±10% 50HZ
Power 100W
Main Material SU304 stainless steel
For reference only, please consult for details!
Contact us to recommend a product that is suitable for you!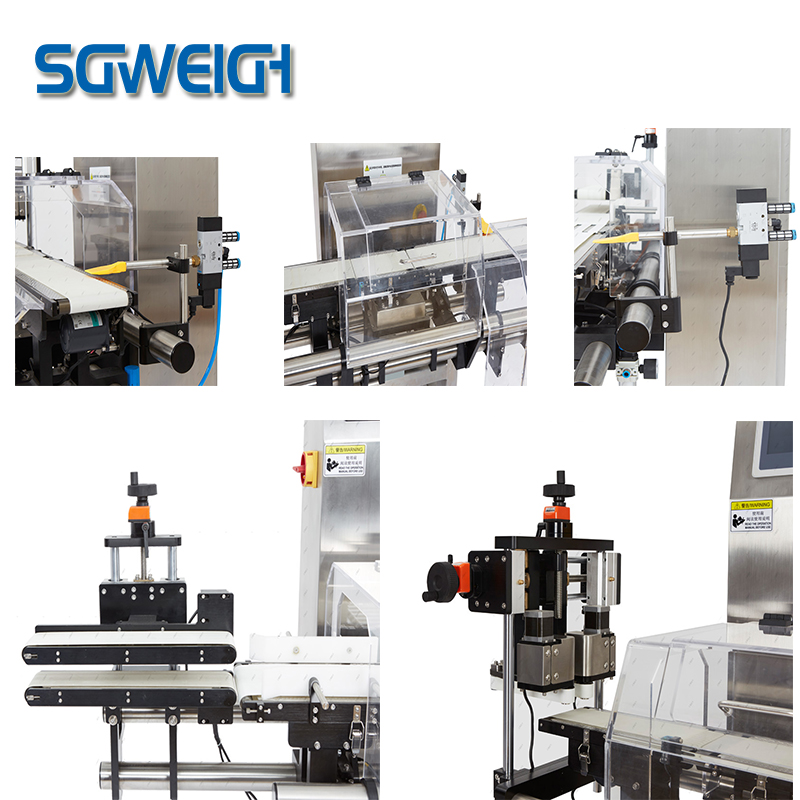 Main Advantages
1. High precision digital load cell system
2. High-speed digital filter processing and automatic zeroing function
3. Unique dynamic weighing anti-interference technology.
4. User-friendly operating system, easy to learn and operate, with multiple language versions
5. Data storage and output printing function.
6. All stainless steel and waterproof structure.
7. Exclusion/sorting type: push rod, lever/baffle, air jet, slide rail are available.
8. After more than ten years of actual market application verification, the quality is reliable and stable.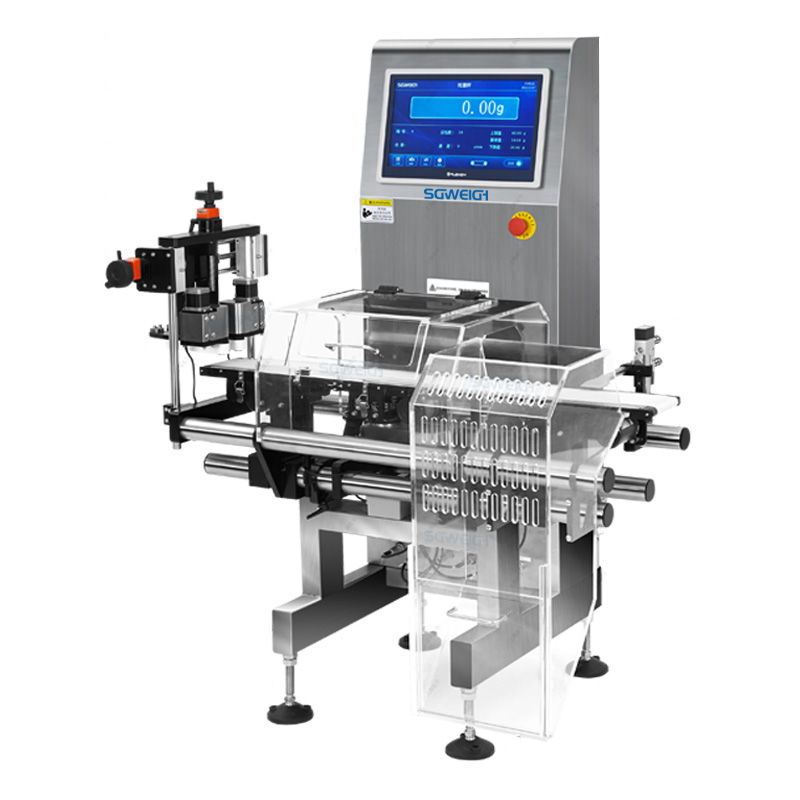 Application
Food
The automatic dynamic check weighing machine can solve the detection of insufficient/overweight net weight of packaged food, full box/full bag/full box/missing of the whole package of packaged food.
Medical
The high-precision checkweigher can solve the problem of detecting whether there are few or many tablets in the pharmaceutical industry; whether the powder bagged medicine is missing or has multiple bags; whether the weight of the liquid medicine meets the standard requirements; whether the drug accessories are missing wait).
Makeup Industry
Checkweighers solve quality control problems for automatic weighing and inspection of packaging lines. Detect whether the mask is missing, whether the bag is missing, whether the cosmetics meet the production requirements, whether the product is complete, etc.
Daily use
The checkweigher is used to detect the missing quantity of single items in bags, bags, boxes, bottles, cans, boxes, etc. wait.
Hardware
The online checkweigher can detect various metal stamping parts, die-casting parts, processed parts, precision parts, spare parts and other product quality inspections, and online weighing and classification of building materials products.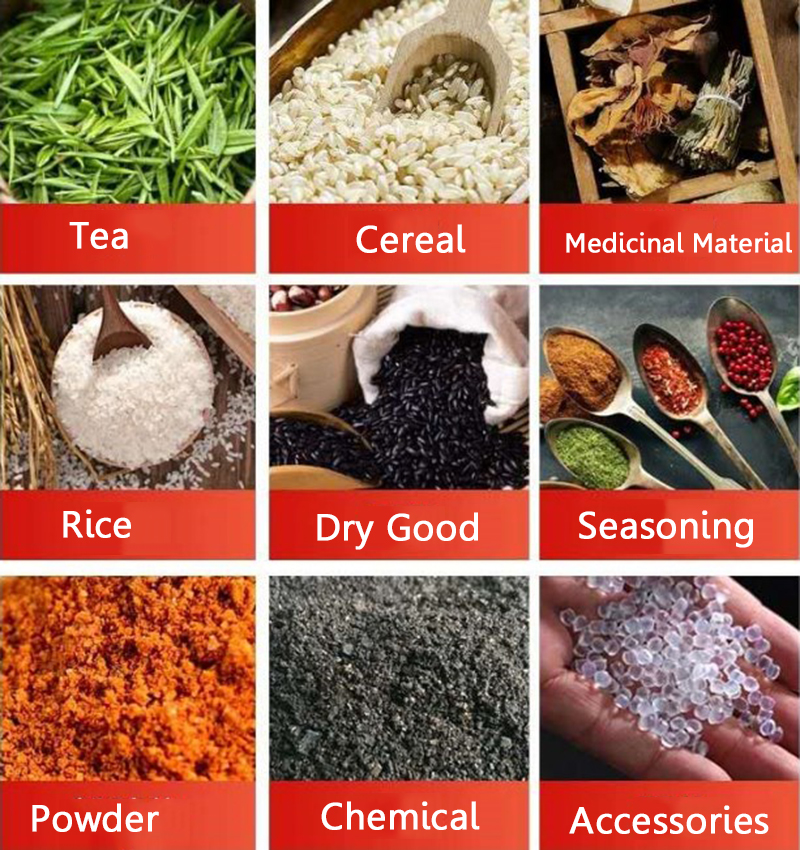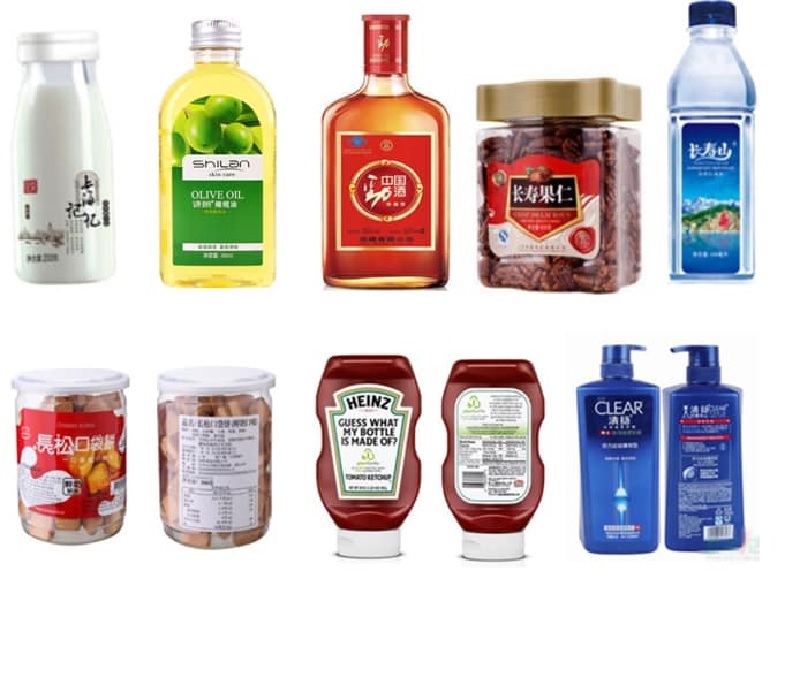 Our Customers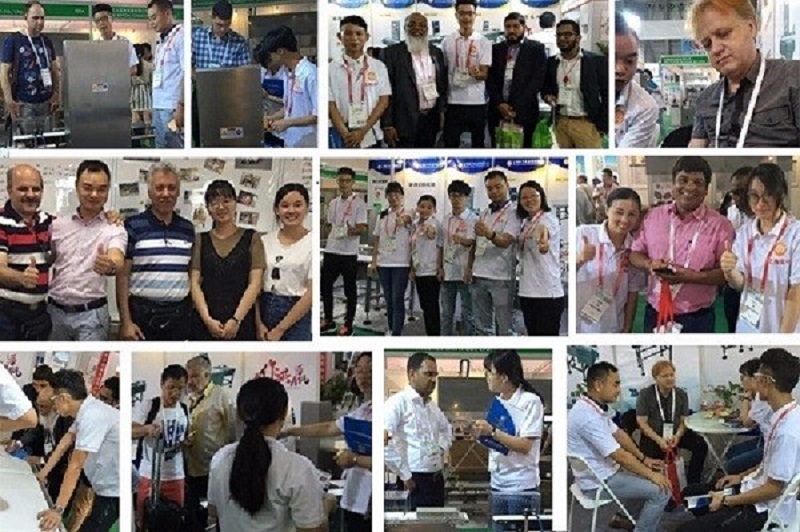 Our Exhibitions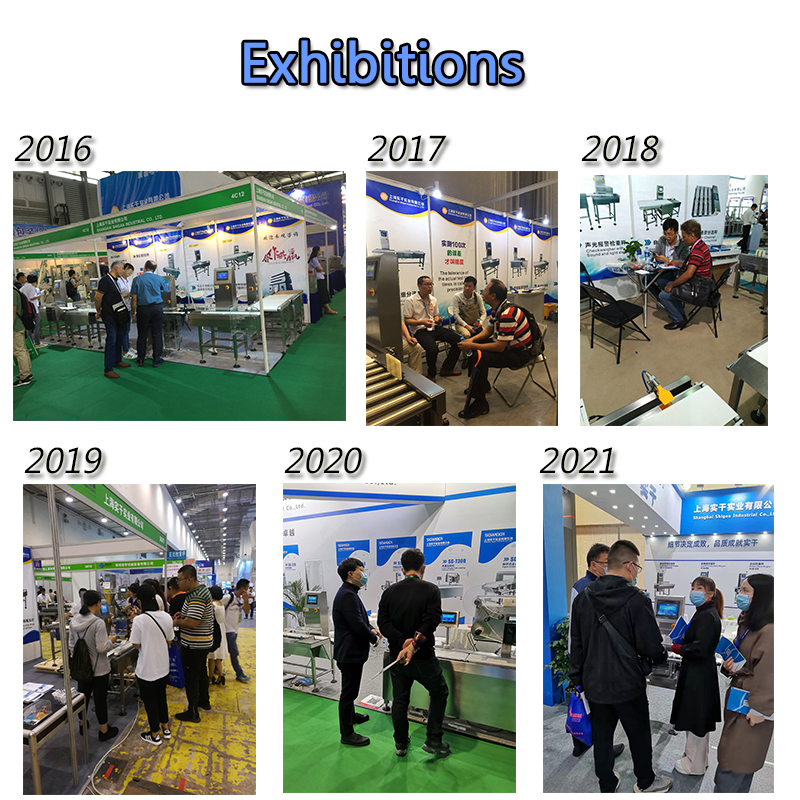 Package & Shipping
1.Before packaged, the machines will be tested strictly to guarantee the stability and high accuracy.
2.After tested, the machines will be wrapped with plastic sheet and carefully packed in wooden cases
Packing Detail:
1.Each Machine with plastic film package first, then placed in a wooden case, wooden case with a foam filling.
2.We loaded the truck with heavy trucks for loading the cargo to the harbor terminal.At the dock we pack the goods in containers and ship them abroad.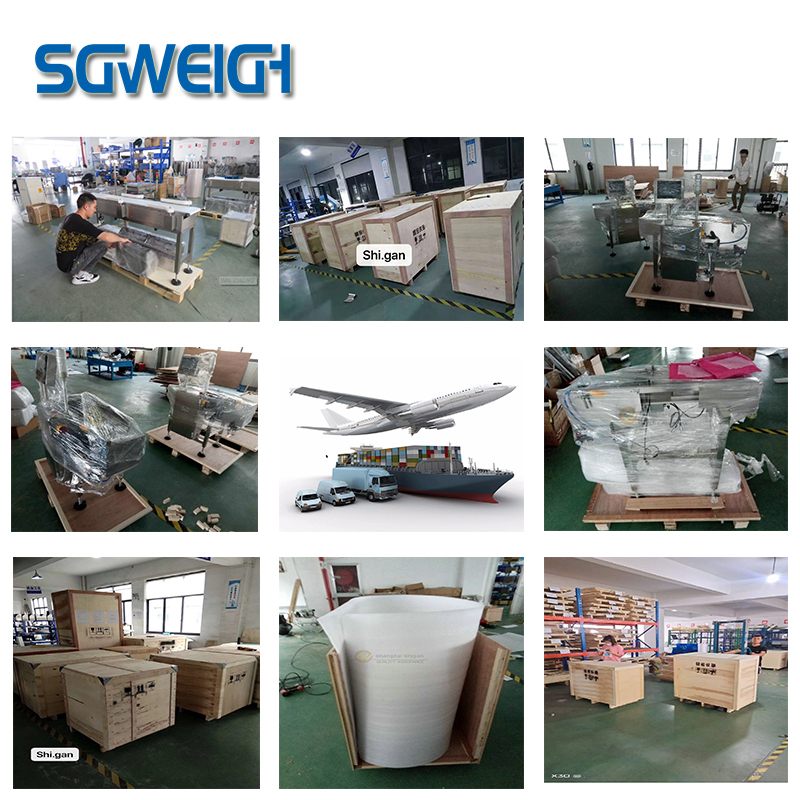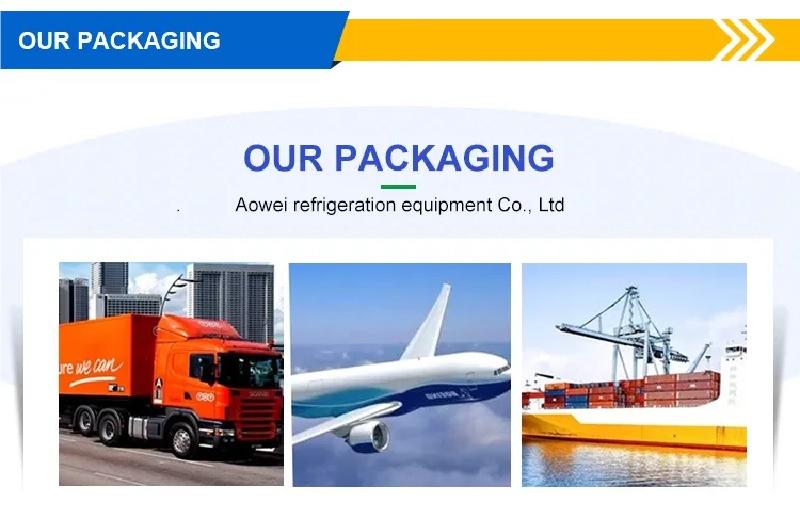 After Sale Service
1. The products are real enough: our company's goods are never faked, and each product is genuine, and we will tell you honestly, please rest assured to buy.
2. Integrity is high enough: our company sincerely serves everyone and is a trustworthy businessman.
3. After-sale service is strong enough: strictly implement the three-guarantee service, and the products sold can provide replacement and one-year warranty service due to their own quality problems (not human-made).
4. Entity management: Welcome to the company to trade, our company can sign a sales contract!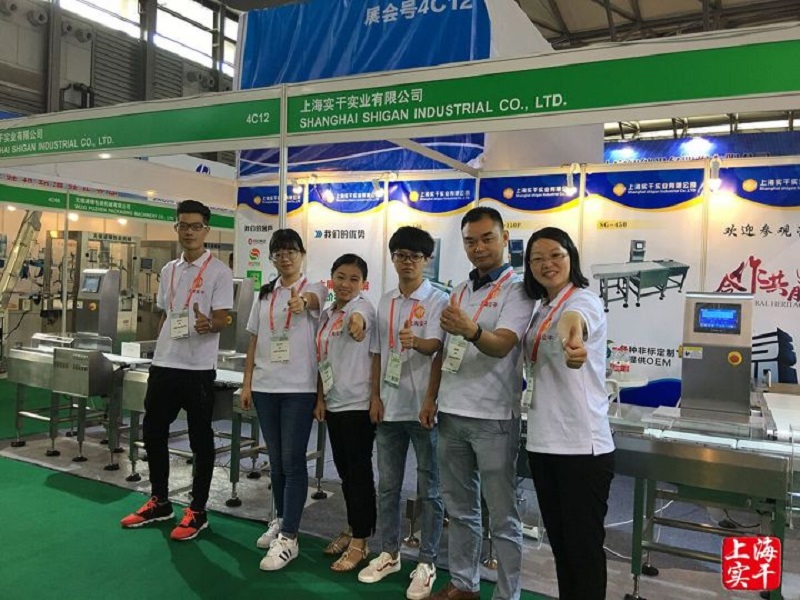 Kindly Remind
Please let us know the follow packing details when you need,so that we can check if this model is suitable for your case.Thank you in advance.
●Product details.
●Bag Width, Bag Length.
●Bag Shape.
●Packing film material.
●Machine frame.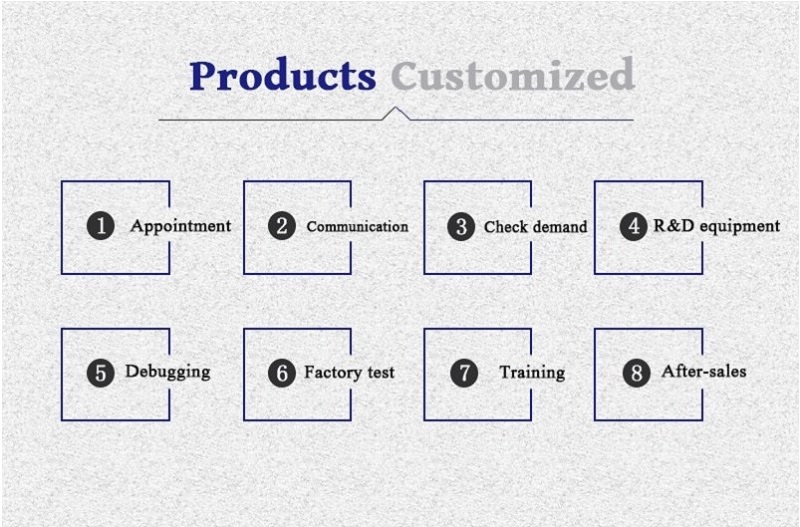 FQA
1. Are you a manufacturer or trader?
We are a manufacturer and we are located in Shanghai, China. We have our own design team for product design.
2. What are your company's requirements for payment terms?
TT,L/C,Western Union,Money Gram,Paypal,International Credit Card.,
3. What kind of shipping method can you provide? Can you update the production process information in time after we place the order?
By sea, by air and by international express. After confirming your order, we will update you with the production details by email and photos.
4. Do you accept customer logo and customization?
We accept all kinds of customization and logo for our customers for all our products.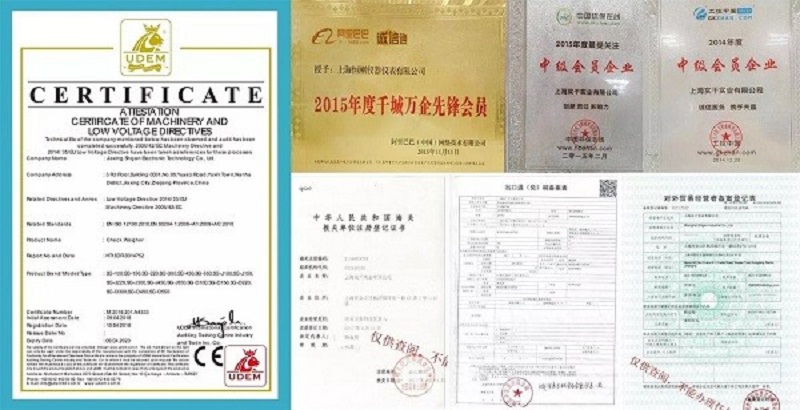 Hot Labels

Multi-level Sorting Checkweigher