Product Introduction
The sorting range and related parameters of the Turntable Checkweigher can be set. The user only needs to simply set the upper and lower limits, and the rest is automatically completed by the sorting scale. It is characterized by low cost and strong versatility, and can achieve precise weight control even in harsh industrial environments.Bottle Clamp Checkweigher is a must-have product for users to improve quality and stay away from complaints.Welcome to consult for quotation information!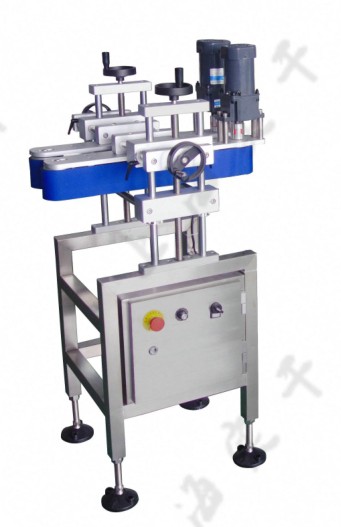 Technical Parameters
Weighing Range 2-300g
Limited of product L: 100 W: 100 H: 2-150mm
Accuracy ±0.5g Depends on product
Division Scale 0.01g
Belt Speed 0- 80 m/min
Max Speed 300 pcs/min
Belt Width 100mm
Machine Weight 60kg
Power Supply AC 110/220V ±10% 50HZ
Power 100W
Main Material SU304 stainless steel
For reference only, please consult for details!
Contact us to recommend a product that is suitable for you!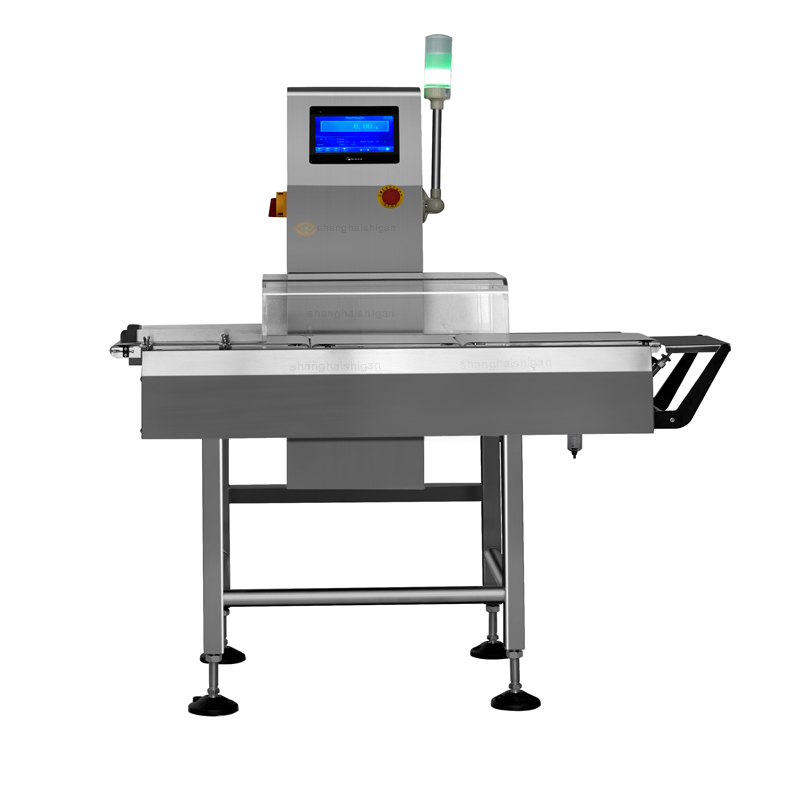 Main Features
Automatic sorting - automatic sorting method, convenient and quick;
Adjustable speed - high-precision detection, adjustable conveying speed;
Parameter setting - the upper and lower limit weight parameters can be set arbitrarily;
Frequency conversion speed regulation - the conveying system adopts frequency conversion speed regulation mode, which is convenient for speed regulation;
Data storage - powerful data statistics function, record daily detection data;
Data call - with set data group memory, call function, easy to operate.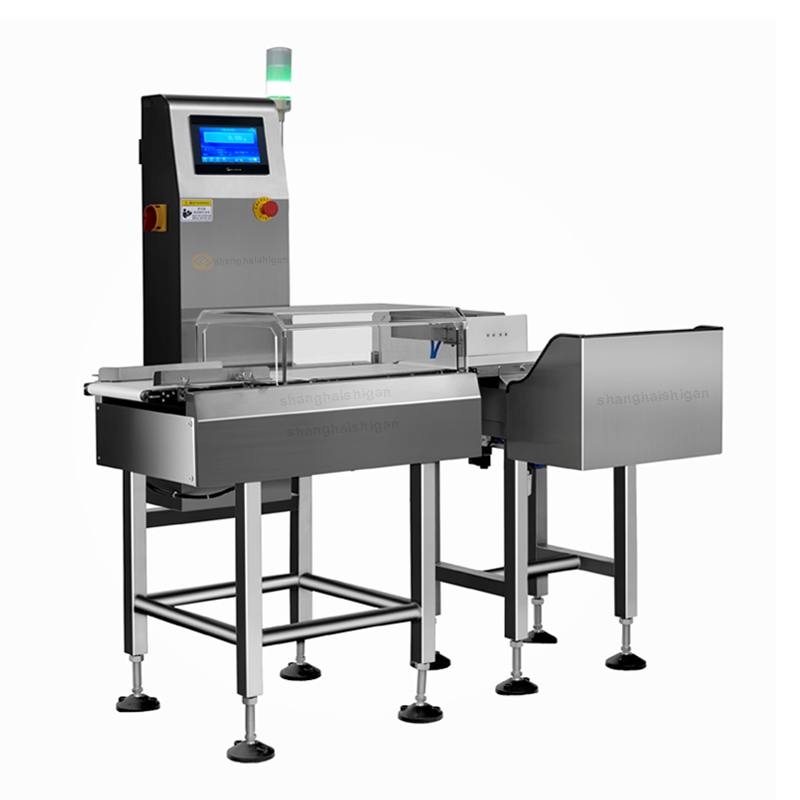 Application
Widely used in food, pharmaceuticals, beverages, health products, daily chemicals, agricultural and sideline products, hardware, toys, electronics, digital, printing and other industries.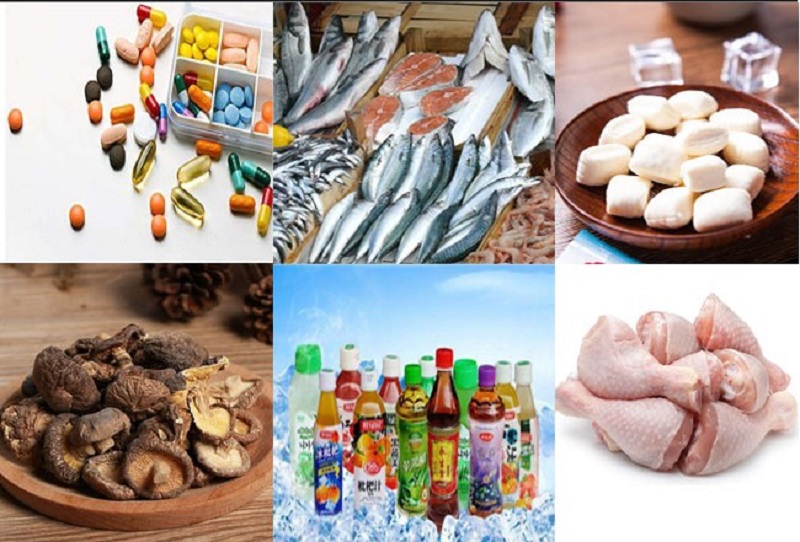 Our Exhibitions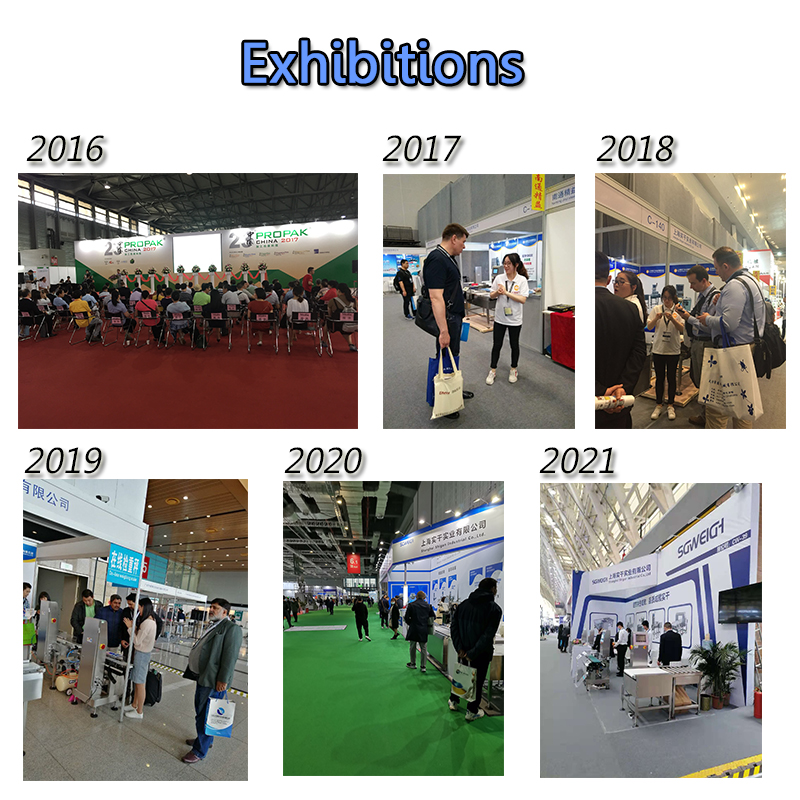 Package & Shipping
Our products can be shipped by sea, air and land.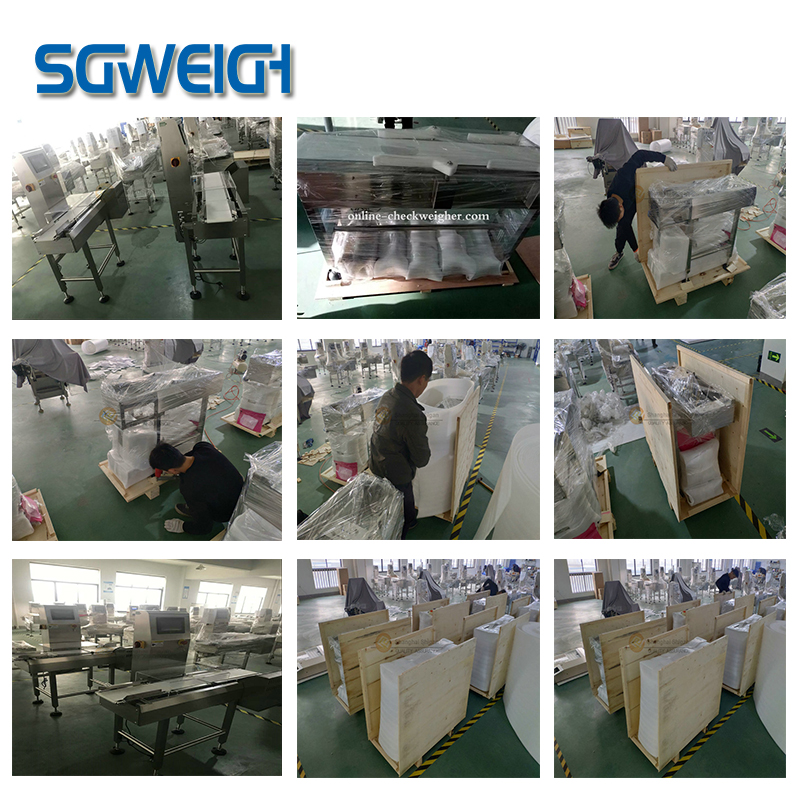 After Sale Service
Based on the spirit of pursuing high-quality products and customer satisfaction, Shanghai Shigan Industrial Co,.Ltd solemnly promises you with the principles of preferential prices, considerate service and reliable product quality.
1.Product quality commitment:
(1). The manufacturing and testing of products have quality records and testing data.
(2). For product performance testing, we sincerely invite users to personally check the whole process and performance of the product, and then pack and ship the product after it is confirmed to be qualified.
2. Product price commitment:
Under the same competitive conditions, our company will sincerely provide you with preferential prices on the basis of not reducing product technical performance or changing product components.
3. Delivery time commitment:
Product delivery time: Try to meet user requirements. If there are special requirements, it needs to be completed in advance, and strive to meet user needs.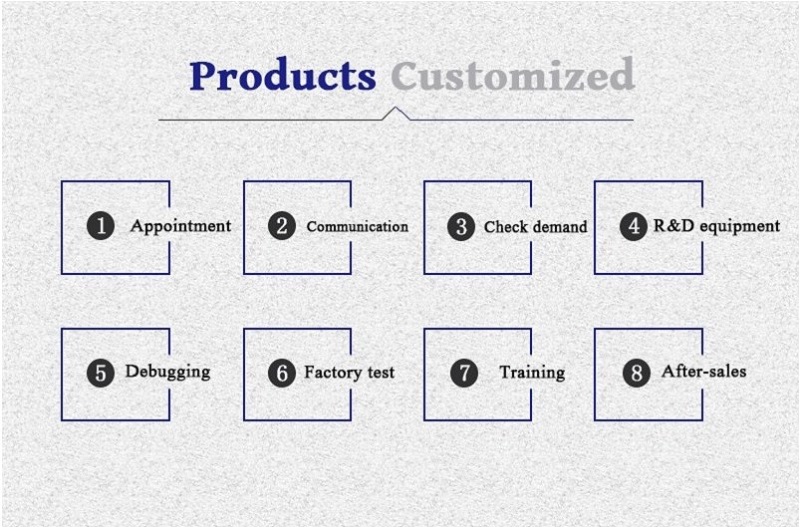 Related Products
Hot Labels

Multi-level Sorting Checkweigher