How to choose the reject equipment style of the checkweigher?
Culling style:
1、Air Blowing
Suitable for lighter and regular items, such as: instant noodles, paper rolls, small hardware, etc.
2、Lever Type
It is suitable for items that are slightly heavy and not easily damaged, such as: meat, fish, canned food, etc.
3、Push Rod
Suitable for heavier items, such as: drink boxes, milk boxes, metal parts boxes, etc.
4、Descending
It is suitable for thin items and the detection speed is not very fast, such as: fans, snacks, etc.
5、Ascending
It is suitable for thin and fast detection items, such as: masks, seasoning packets, etc.
6、Belt Type
It is suitable for items with large and easily damaged packaging bags, such as: woven bags, kraft paper bags, etc.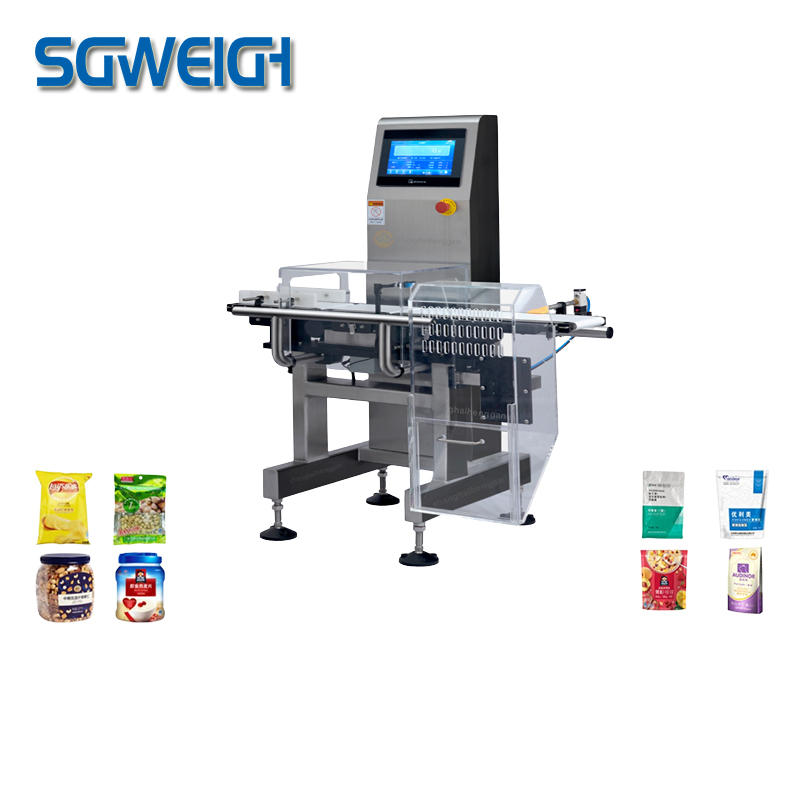 Because the specifications and configurations of the products need to be understood, different products have different specifications, and different configurations have different prices. So for the actual price, please contact our customer service or call our order number. We will reply you as soon as possible and sincerely hope to cooperate with you, thank you!