Product Description
The Touch Screen Checkweigher is a method of safe guarding within the food and packaging industries for product weights.The In-Motion Check Weight Machines are widely used for checking the weight of products in motion, rejecting any products that are over or under the set weight.Thus helps the manufacturer to keep the track of production line, eliminate the complaints from the market and protect the brand reputation.Welcome to consult for quotation information !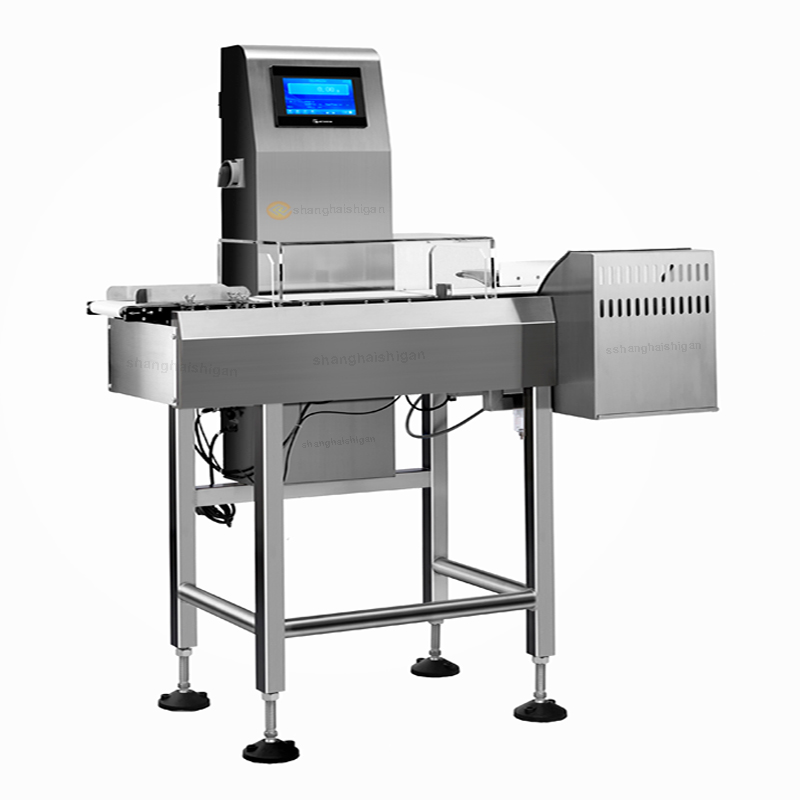 Specification Parameter
Type SG-150
Weighing Range 3-500g
Limited of product L: 200 W:150 H: 3-200mm
Accuracy ±0.1g Depends on product
Division Scale 0.1g
Belt Speed 0- 65 m/min
Max Speed 150 pcs/min
Belt Width 150mm
Machine Weight 60kg
Power Supply AC 110/220V ±10% 50HZ
Power 100W
Main Material SU304 stainless steel
For reference only, please consult for details!
Contact us to recommend a product that is suitable for you!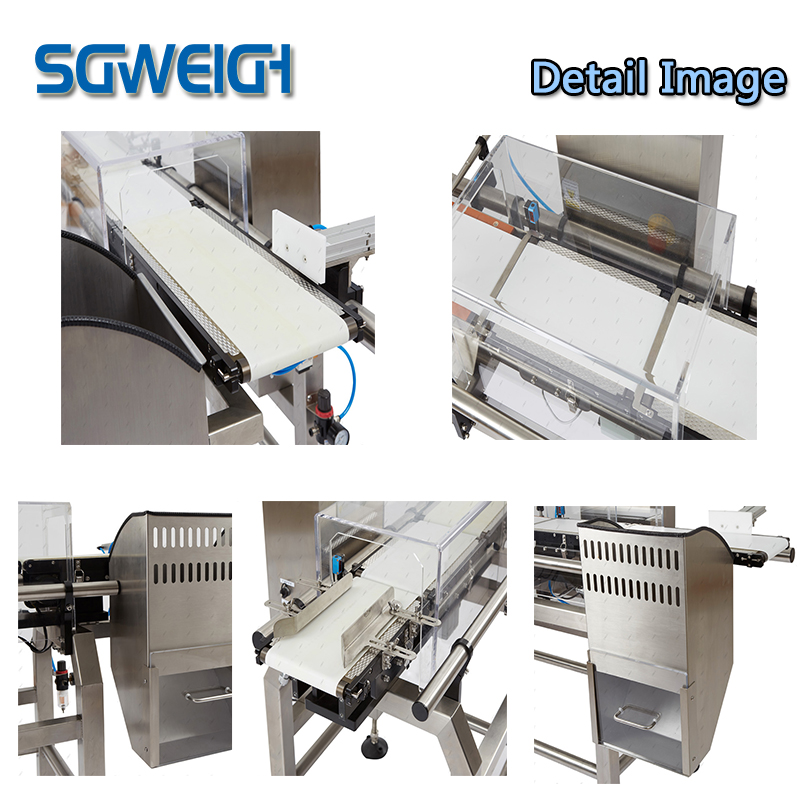 Main Advantages
Automatic sorting - automatic sorting method, convenient and quick;
Adjustable speed - high-precision detection, adjustable conveying speed;
Parameter setting - the upper and lower limit weight parameters can be set arbitrarily;
Frequency conversion speed regulation - the conveying system adopts frequency conversion speed regulation mode, which is convenient for speed regulation;
Data storage - powerful data statistics function, record daily detection data;
Data call - with set data group memory, call function, easy to operate;
Data record - OK number, underweight number and overweight number are respectively accumulated;
Fault diagnosis - self-fault diagnosis and prompt function, convenient for maintenance;
Multi-group storage - 100 groups of setting parameters can be stored;
Handling method - alarm/shutdown for unqualified products, optional removal;
Data viewing——historical record query function, which can be exported to a U disk and directly viewed with an office PC.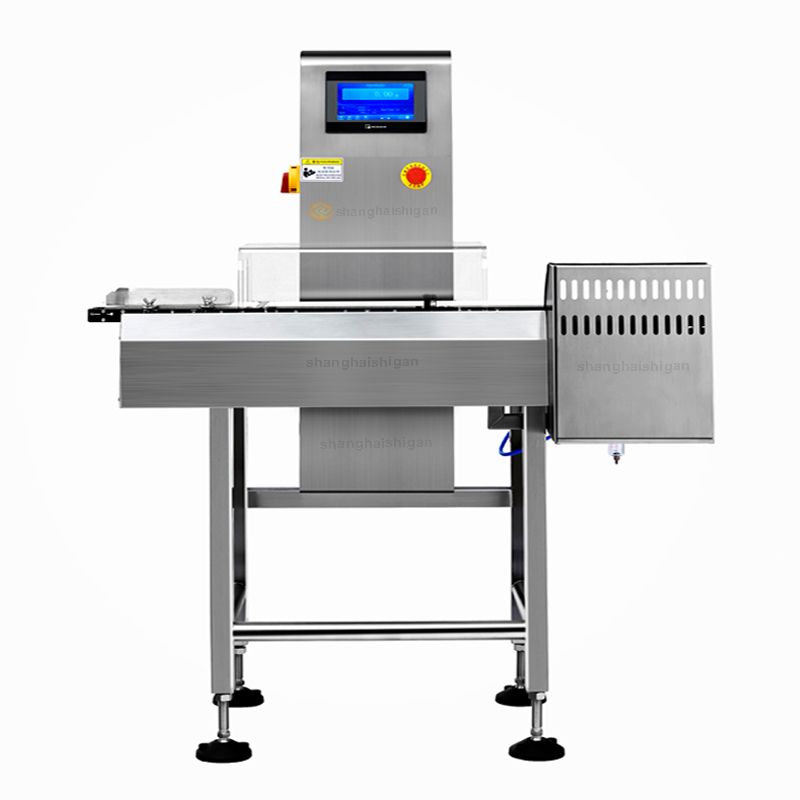 Application
Dynamic checkweighers are widely used in pharmaceutical, food, beverage, daily chemical, light industry, electronics, hardware, industrial products, Chinese medicinal materials, aquatic products, poultry, fruits and vegetables, logistics and many other industries.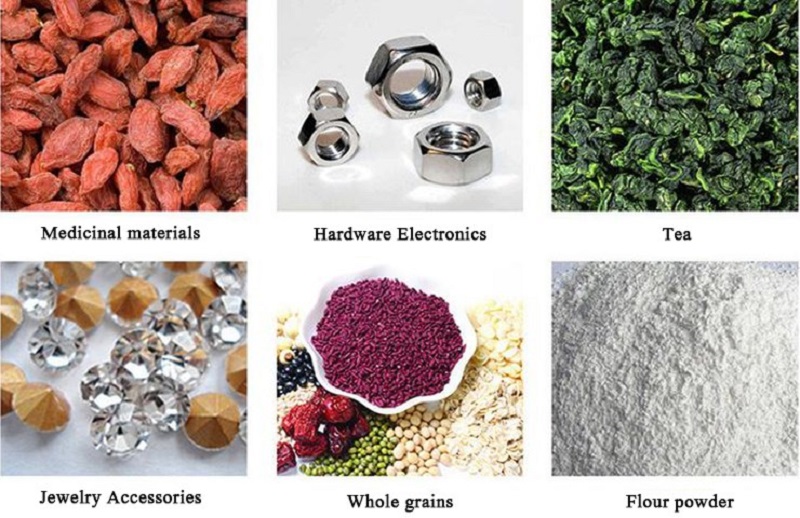 Our Company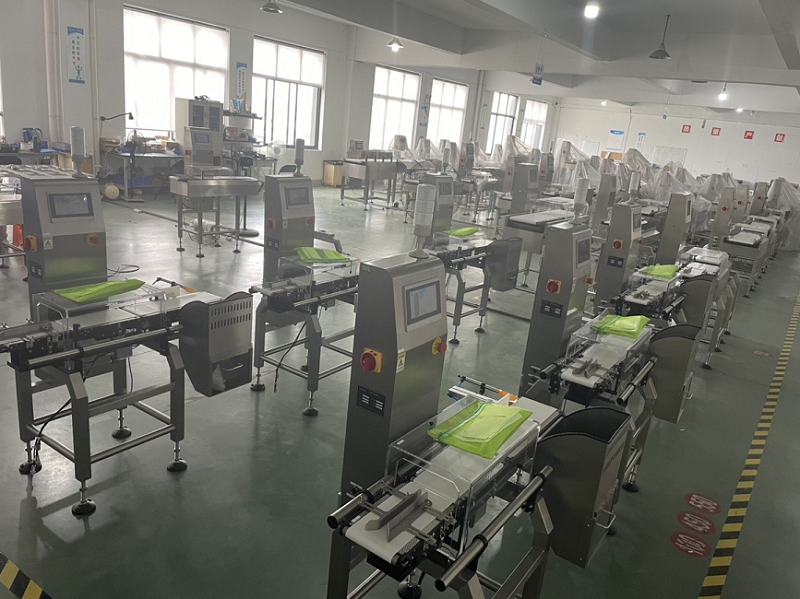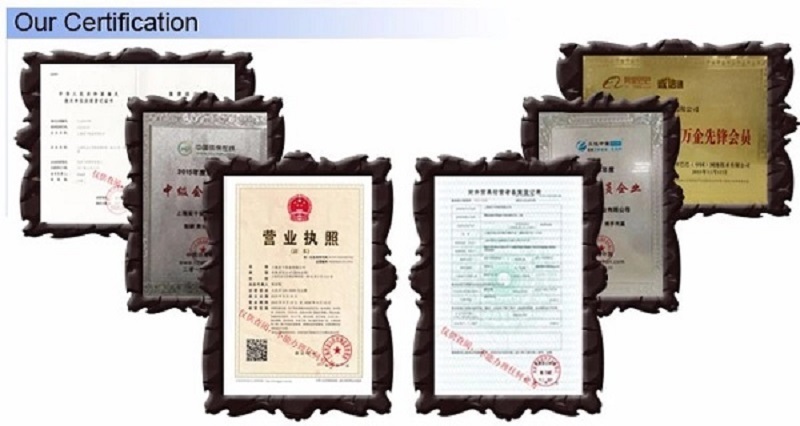 Our Customers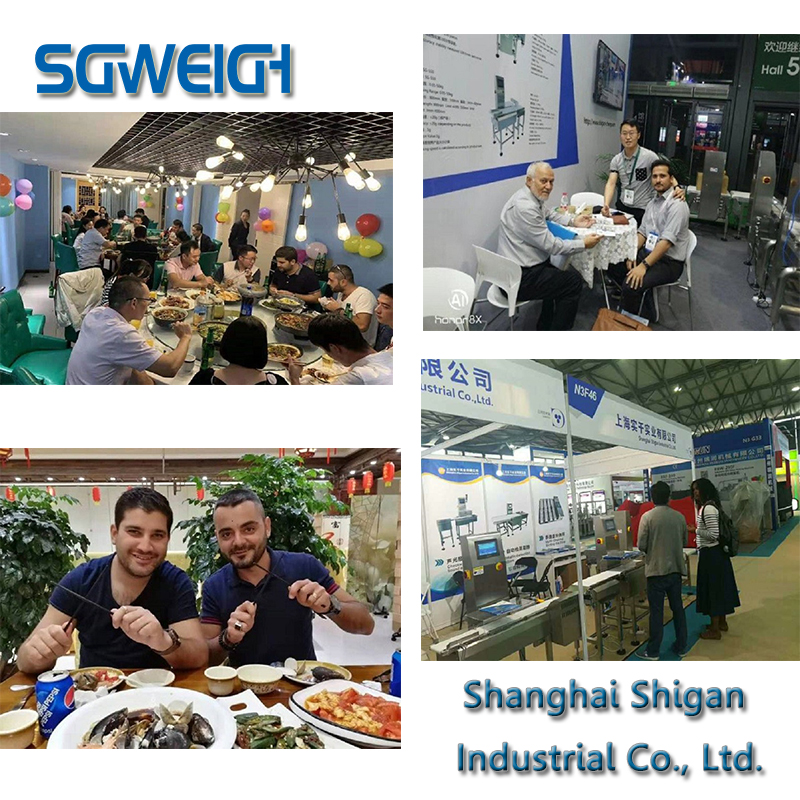 Our Exhibitions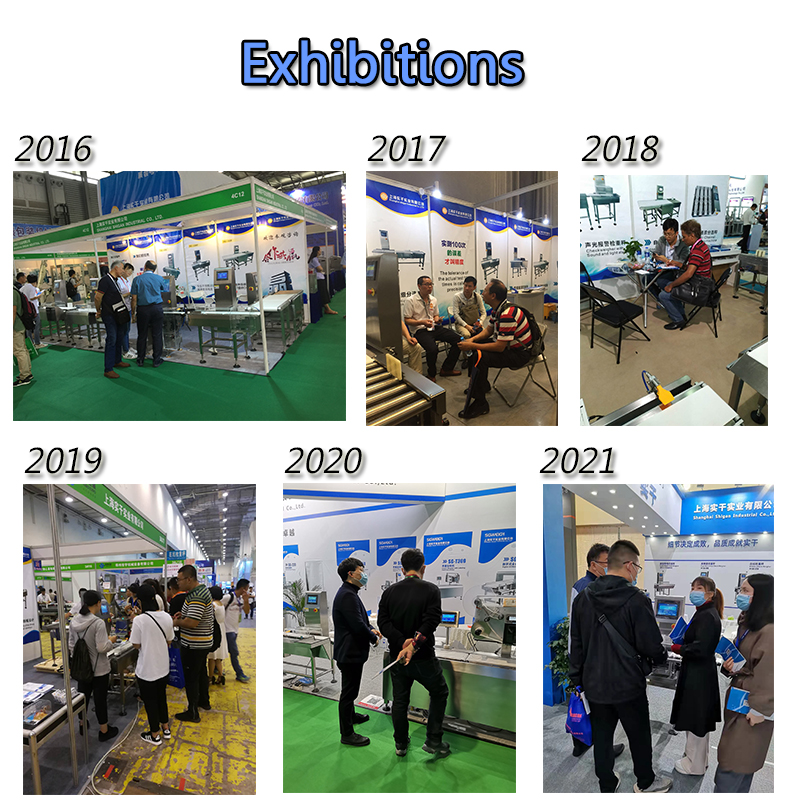 Package & Shipping
Our products can be shipped by sea, air and land.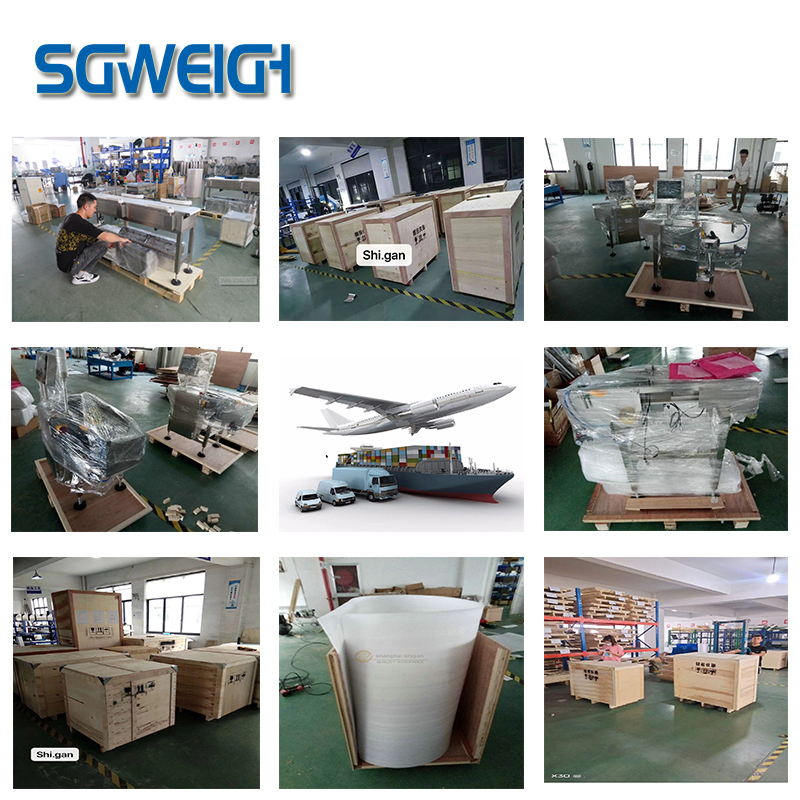 After Sale Service
Based on the spirit of pursuing high-quality products and customer satisfaction, Shanghai Shigan Industrial Co,.Ltd solemnly promises you with the principles of preferential prices, considerate service and reliable product quality.
1.Product quality commitment:
(1). The manufacturing and testing of products have quality records and testing data.
(2). For product performance testing, we sincerely invite users to personally check the whole process and performance of the product, and then pack and ship the product after it is confirmed to be qualified.
2. Product price commitment:
Under the same competitive conditions, our company will sincerely provide you with preferential prices on the basis of not reducing product technical performance or changing product components.
3. Delivery time commitment:
Product delivery time: Try to meet user requirements. If there are special requirements, it needs to be completed in advance, and strive to meet user needs.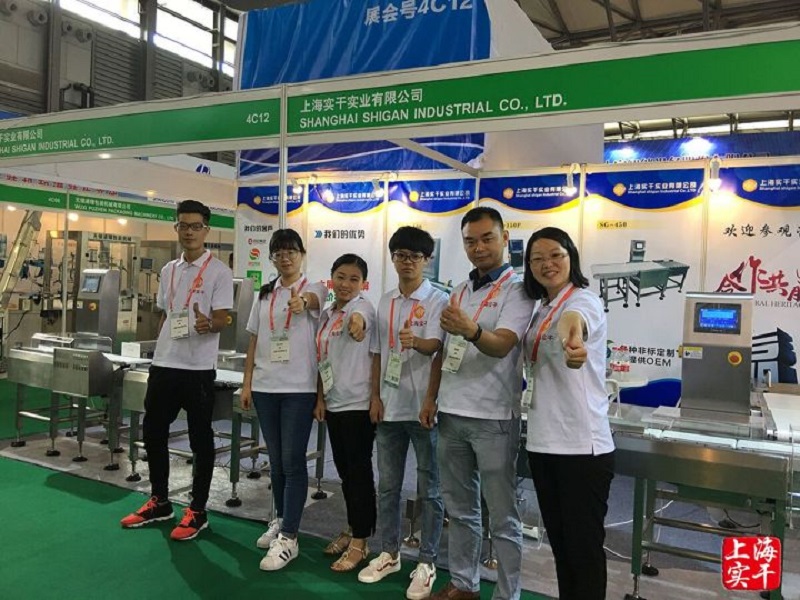 Hot Labels
Multi-level Sorting Checkweigher