Product Description
The Black Pepper Top Quality Checkweigher is embedded in the user's food and beverage production line. It checks each product one by one according to the preset weight standard, which greatly reduces the time for traditional manual weighing products with ordinary scales and improves production efficiency. Seasoning Powder Weight Identification Machine can count and display production data, optional USB data interface, export the weight data of each product to the computer, which can be used for product quality analysis and production management.Welcome to consult for quotation information!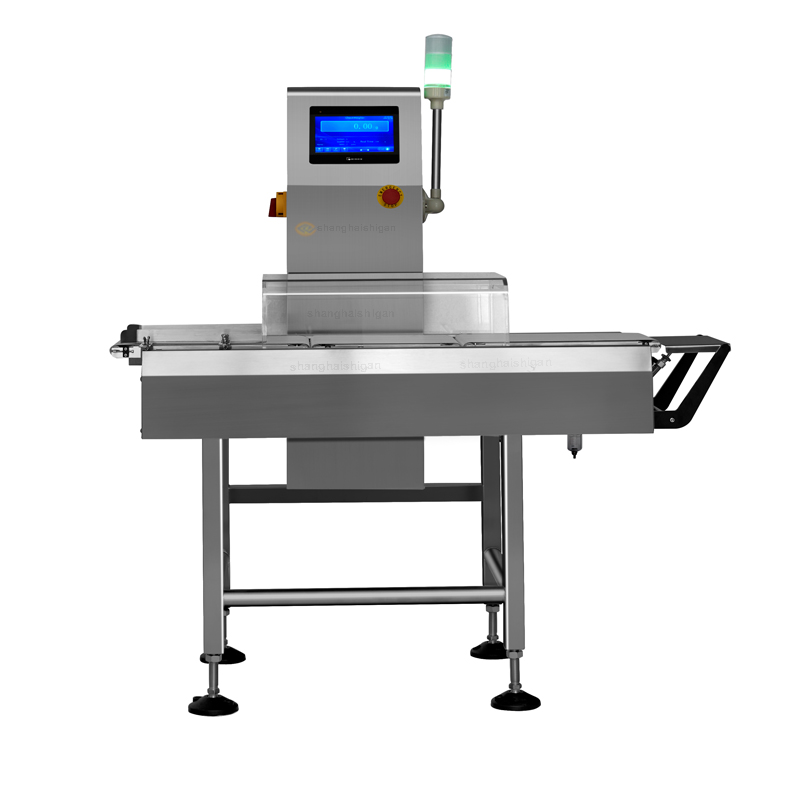 Specification Parameter
Type SG-220
Weighing Range 5-1500g
Limited of product L: 300 W:220 H: 3-200mm
Accuracy ±0.2g Depends on product
Division Scale 0.1g
Belt Speed 0- 60 m/min
Max Speed 100 pcs/min
Belt Width 220mm
Machine Weight 60kg+44kg
Power Supply AC 110/220V ±10% 50HZ
Power 100W
Main Material SU304 stainless steel
For reference only, please consult for details!
Contact us to recommend a product that is suitable for you!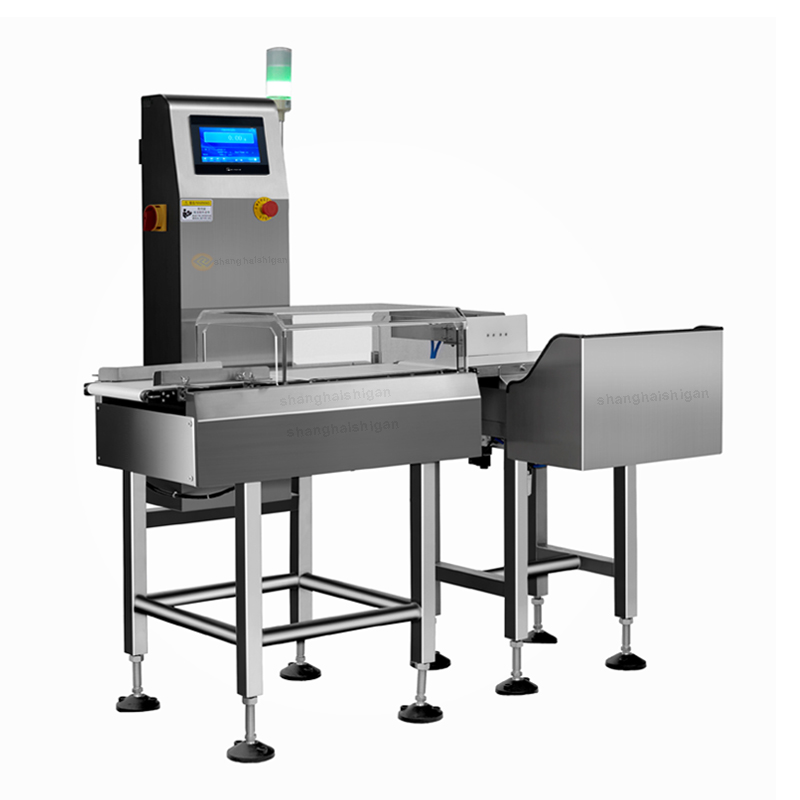 Main Advantages
1. Adopt advanced digital signal processing to realize high-speed and stable weighing.
2. LCD touch screen, easy to operate.
3. Self-diagnosis function, when Rom/Ram, A/D light tube.
4. Belt disassembly without tools, easier to clean
5. Sound and light stop automatically. blast. Or pneumatic push rod emergency stop button for safe working status (according to customer's choice)
6. Strong SUS304 stainless steel structure, good performance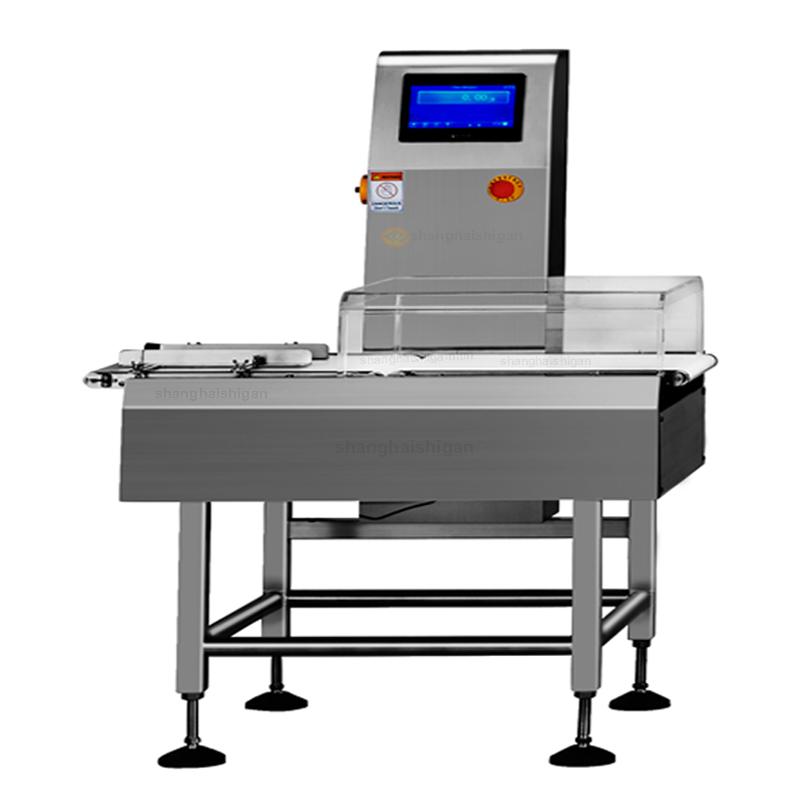 Application
Applicable to a variety of industries: food, daily chemicals, aquatic products, poultry, toys, beverages, chemicals, electronics, hardware accessories, etc.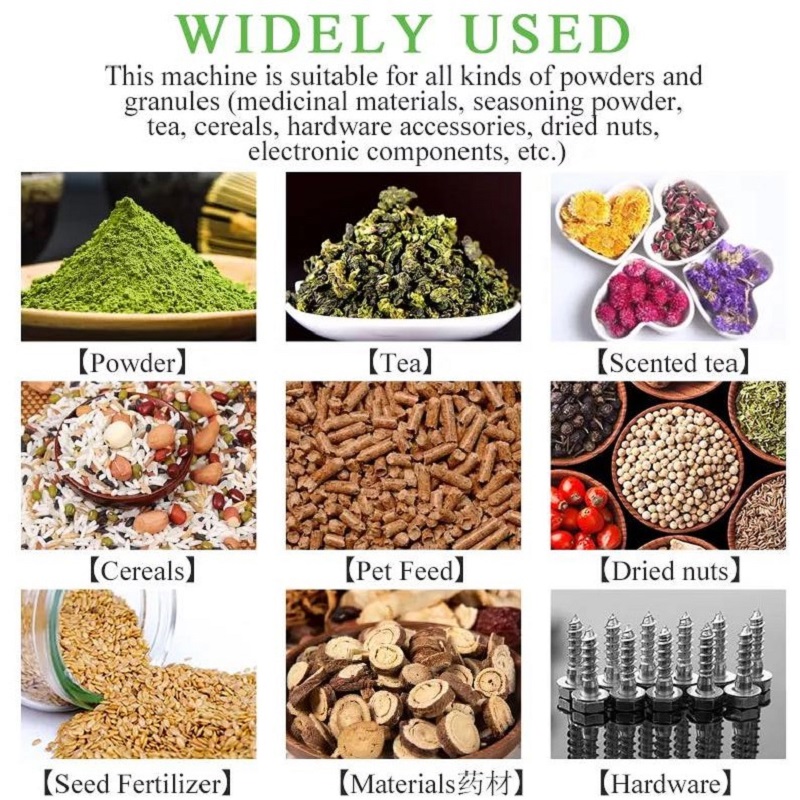 Our Customers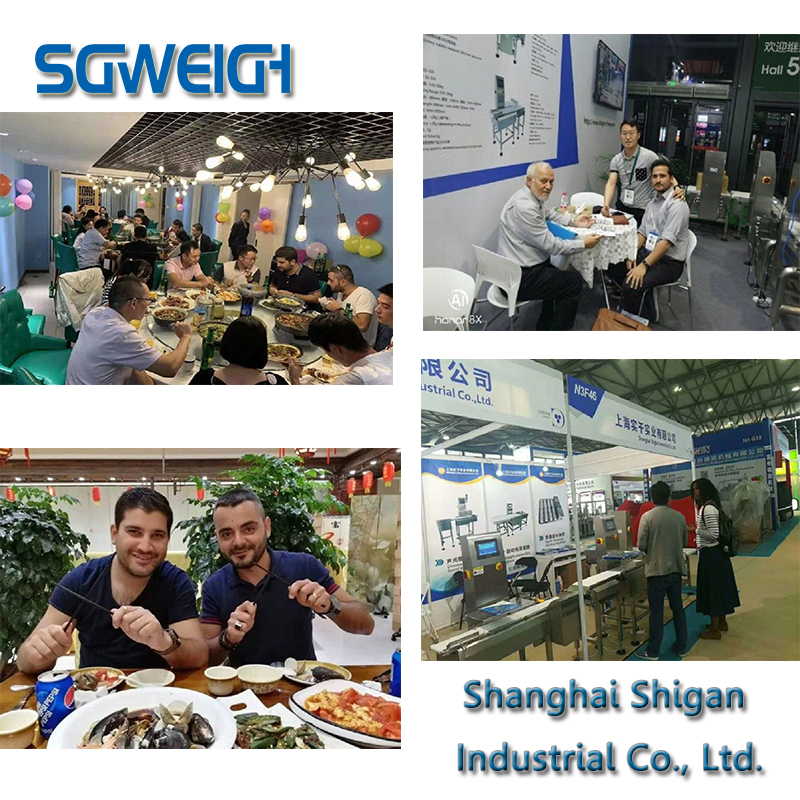 Our Exhibitions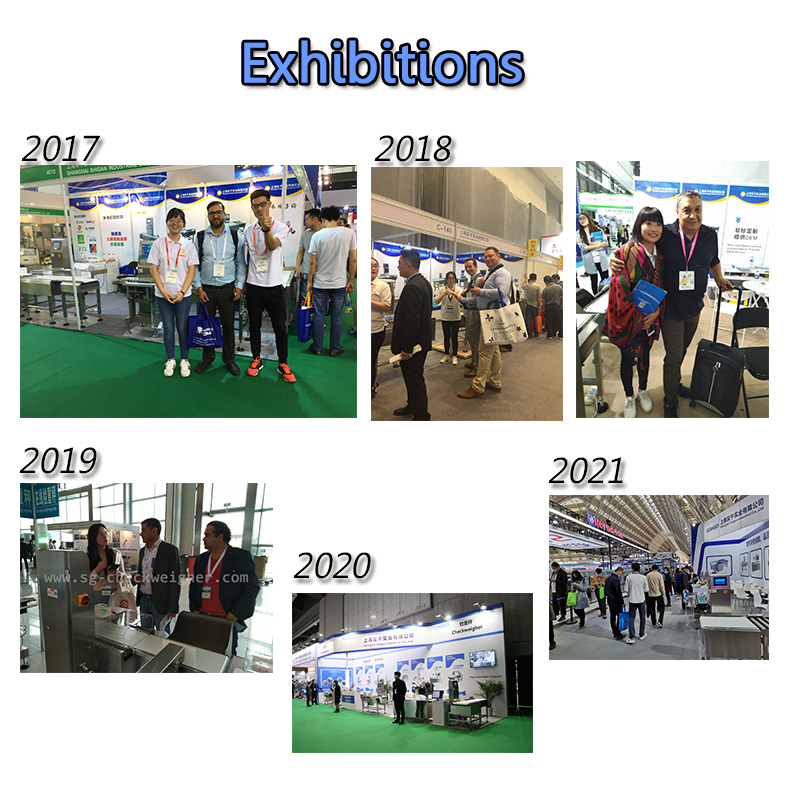 Package & Shipping
Our products can be shipped by sea, air and land.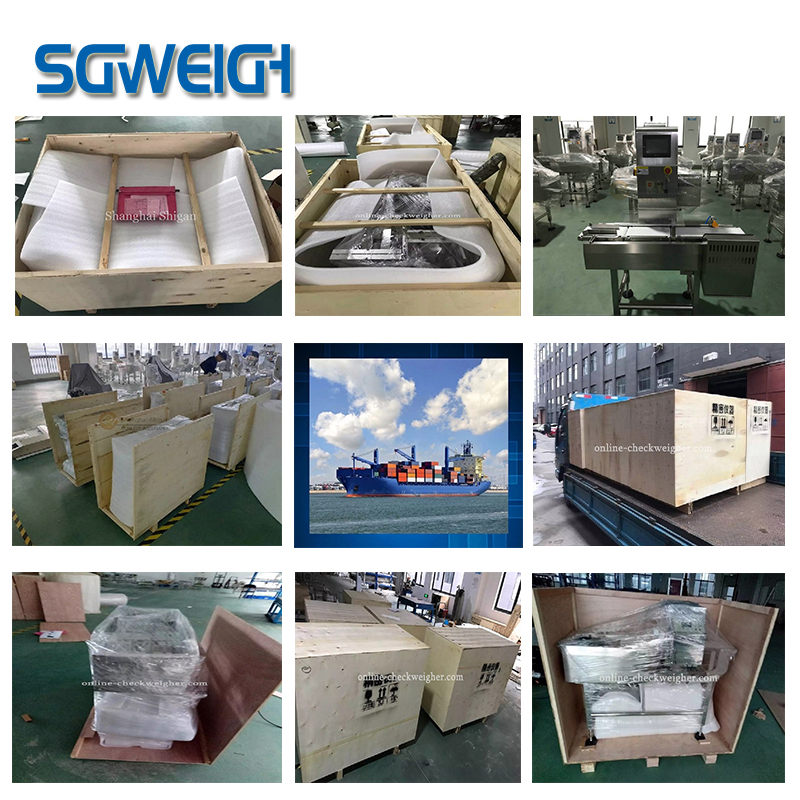 After Sale Service
Q1: Are you a manufacturer or a trading company?
A: We are the manufacturer. We have a professional factory in Guangdong, China, producing various packaging machines, automatic metal detectors, dynamic checkweighers, automatic weighing and labeling machines, etc.
Q2. Do you sell the accessories of the product?
Answer: Yes. We can provide spare parts for customers who have problems with the minimum cost.
Q3. How about the product packaging? Is it easy to damage during transportation?
A: We are packaged with a plywood box, which is enough for transportation.
Q4. What is your after -sales policy?
Answer: Customer first is our principle. All of our products have a 12 -month warranty period. We provide necessary video guidance for daily issues. If the machine encounters a lot of problems, our technical engineers can support overseas services.
Q5. Do you accept the customer logo and customization?
A: We support a variety of ODM/OEM. If you have this need, please contact us at any time to customize the suitable machine.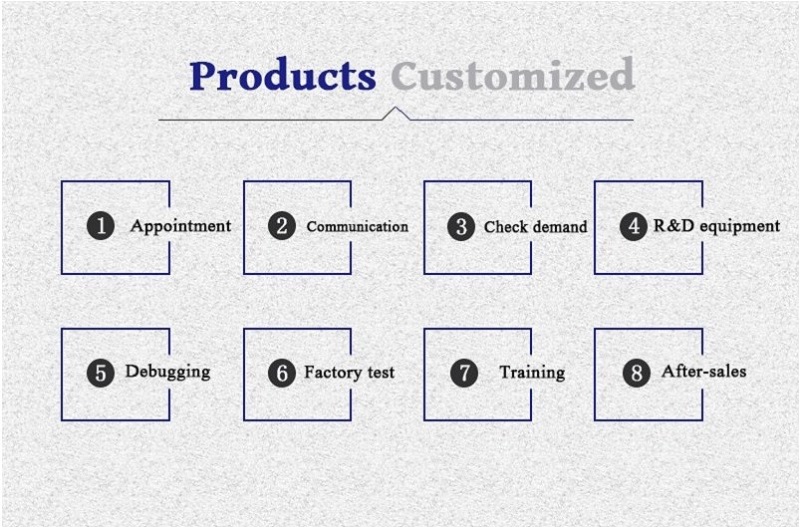 Related Products

Hot Labels

Multi-level Sorting Checkweigher