Product Description
Customized Bakery Food Metal Detector with Rejection System,Touch Screen Belt Conveyor Metal Detector for Food Industrial can detect magnetic and non-magnetic metal impurities, even if the metal is embedded in the product, Touch Screen Belt Conveyor Metal Detector for Food Industrial can also be detected to protect downstream equipment, reduce downtime, reduce defective products, protect product quality, and recover the investment cost of the metal detector in a short time. Technical advantages Probe head. Available in a variety of widths and heights, metal detectors are ideal for the highest detection sensitivity to protect your products.If you are interested in our products,please contact us!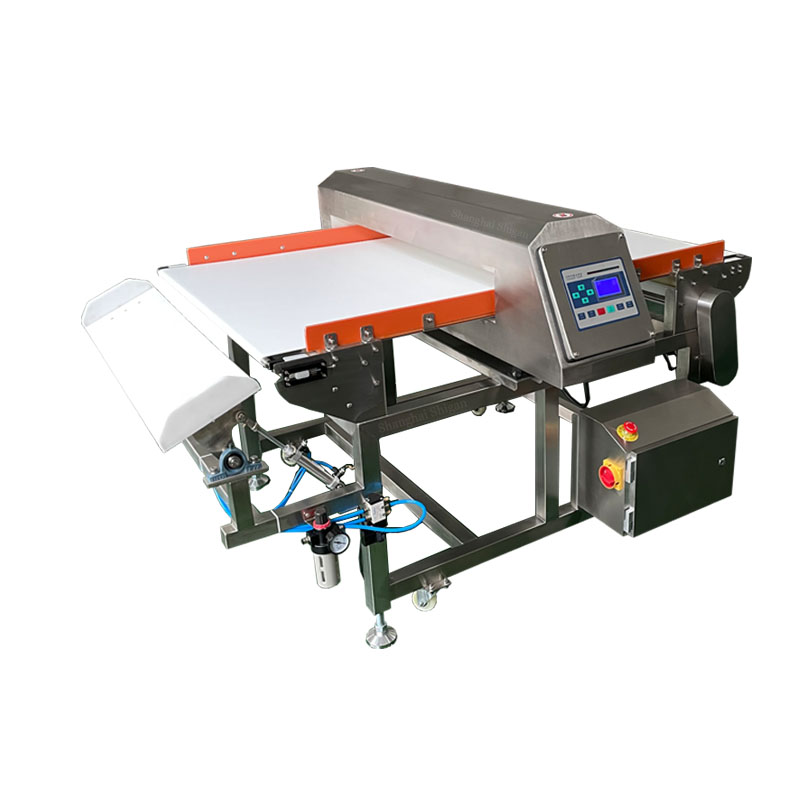 Specification Parameter
1、Detection method: electromagnetic wave detection, new analog circuit combined with digital circuit.
2. Display screen: 7/10 inch color touch screen.
3. Effective detection width: 40cm (can be customized according to customer needs)
4. Effective detection height: 10-20cm.
5. Sensitivity adjustment: 100 grades.
6. Detection sensitivity: 0.8-3.0mm iron ball, 1.5-5.0mm stainless steel.
7. Alarm mode: buzzer alarm, motor automatically stops.
8. Conveyor belt speed: 20m /min (can be customized according to customer needs)
9. Power supply: 100-265VAC 50-60Hz Appearance size: 135cm (L) * 80cm (W) * 100cm (H) (can be customized according to customer needs)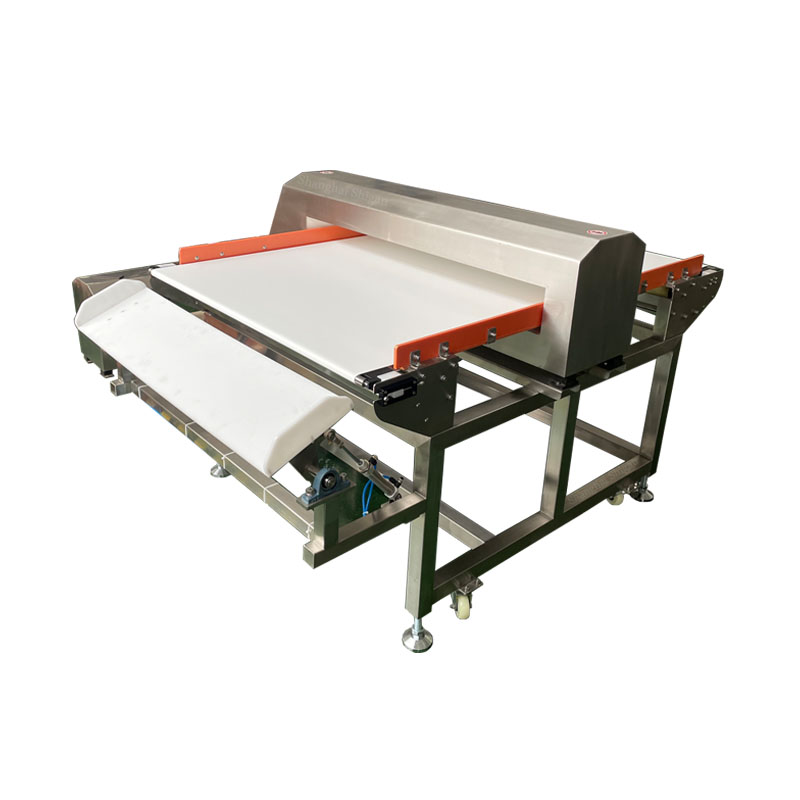 Main Advantages
1、Function: Set various required functions and modes, and set up self-checking function.
2. Sensitivity: divided into gears, adjustable to increase and decrease (1-63 gears are adjustable).
3. The sensitivity of the frequency display can be adjusted to reflect the metal index.
4. When a trace metal is detected, the sound, light and instrument will alarm at the same time, and the unqualified products will automatically stop.
5. With self-check function, you can check whether the instrument is normal by yourself, so as to avoid unnecessary maintenance.
6. The whole machine is made of industrial stainless steel, waterproof and rust-proof, which is hygienic and easy to clean.
7. The conveyor belt is environmentally friendly. Food grade conveyor belt, suitable for temperature range -20C to 65C, easy to work in refrigerated areas.
8. Combined with miniature subwoofer environmental protection motor, continuous use will not fail.
9. with leakage insurance function, high insurance factor.
10. If it contains aluminum foil and film-coated packaging, it is suitable for inspection before packaging.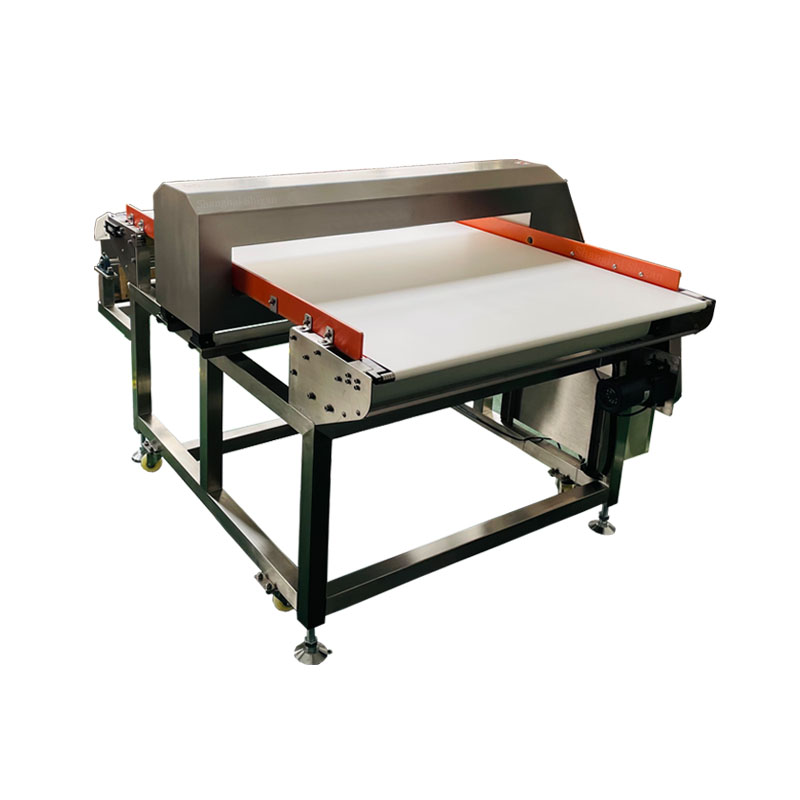 Our Company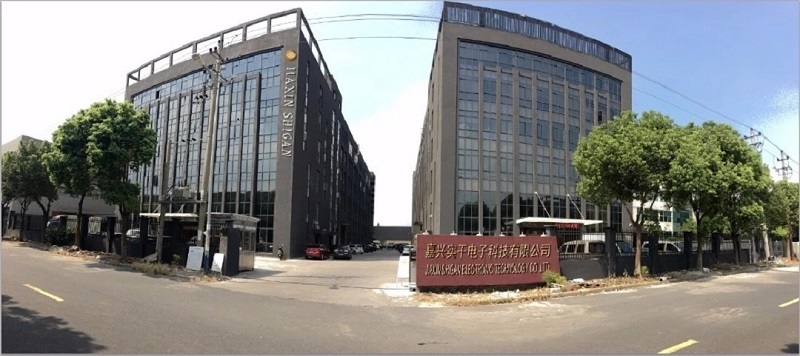 Shanghai Shigan Industrial Co., Ltd., established in May 2010, is located in Shanghai, integrating product design, research and development and production. It has domestic advanced production equipment and production technology, perfect testing equipment and quality system. The company enjoys a high reputation among customers for its excellent product performance, satisfactory technical support and after-sales service. With years of accumulation, the company will further develop domestic and foreign markets, continuously expand market share through innovative industrial solutions, and provide customers with sustainable productivity. The company's main products include checkweighers, automatic checkweighers, drum scales, metal detection all-in-one machines, etc., which are suitable for food, daily chemicals, medicine, chemicals, hardware products and other major industries.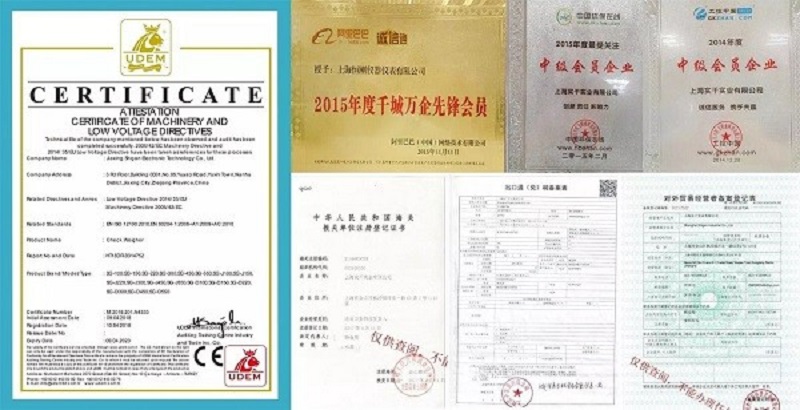 Our Customers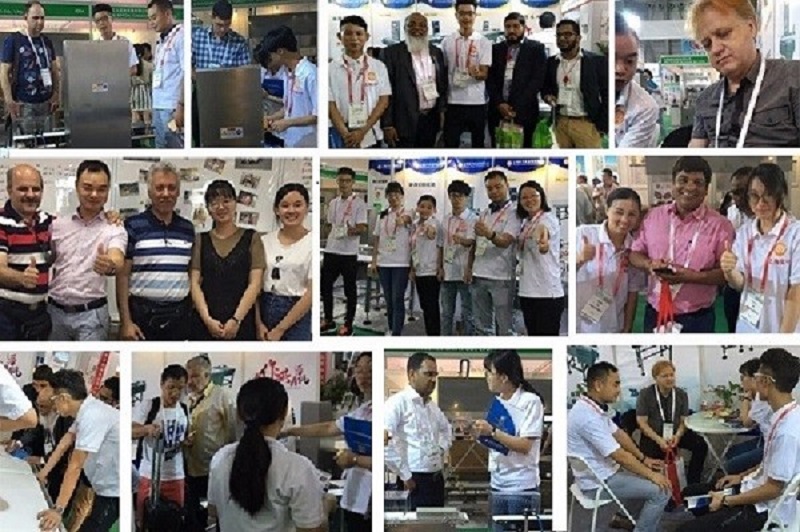 Package & Shipping
Our products can be shipped by sea, air and land.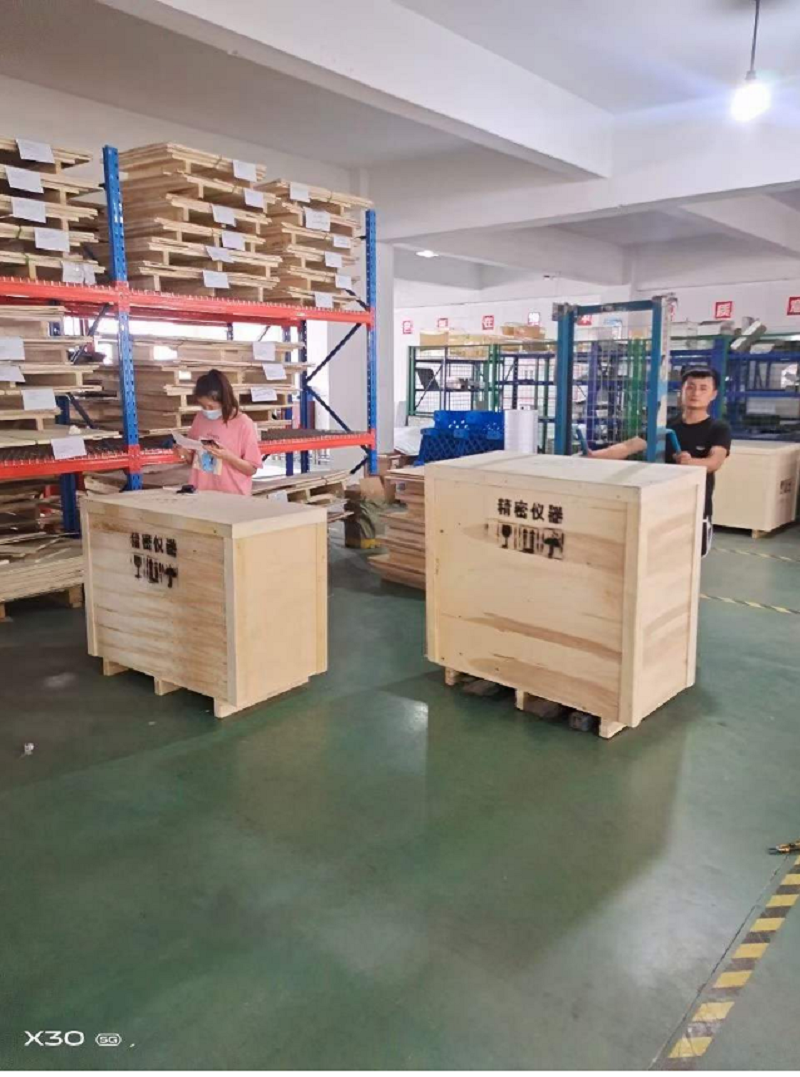 After Sale Service
1.Replacement within seven days, warranty within one year, and lifetime maintenance. Before the products are sold, we will go through strict inspection, and the products you sign for have no quality problems.
2.The products provided to customers are all produced by the original factory, and have factory data accessories.
3.During the warranty period, our company will repair the damaged parts due to quality reasons, and the damage of the parts outside the warranty period. The provided accessories only charge the cost. If the equipment is damaged due to human factors, the parts repaired or provided by our company are calculated at the cost.
Related Products
Hot Labels