Product Summarize
Dynamic Conveyor Metal Detector Machine can detect magnetic and non-magnetic metal impurities, even if the metal is embedded in the product.Metal Detector Machine With Reject Arm Used in Pharmaceutical/Food Industry can also be detected to protect downstream equipment. It can be integrated into various conveyors we construct and manufacture.Welcome to consult for quotation information!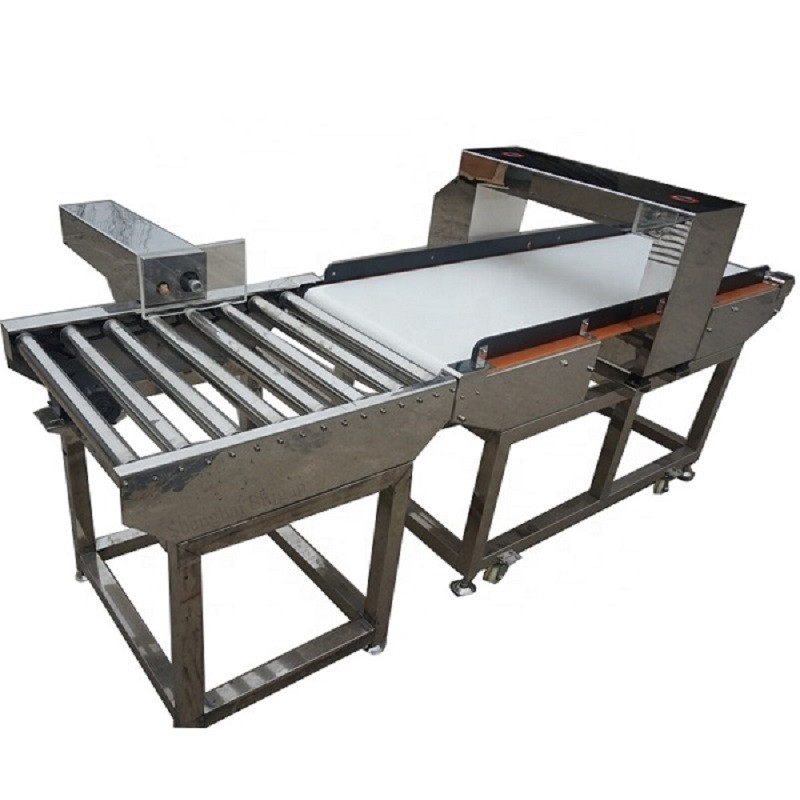 Product Parameter
Detection method: electromagnetic wave detection, combination of new analog circuit and digital circuit
Display: 7/10 inch color touch screen
Effective detection width: 40cm (can be customized according to customer needs)
Effective detection height: 10-20cm (can be customized according to customer needs)
Sensitivity adjustment: 100 levels
Detection sensitivity: 0.8-3.0mm iron ball, 1.5-5.0mm stainless steel
Conveyor belt speed: 20m/min (can be customized according to customer needs)
Power supply: 100-265VAC 50-60Hz
Appearance size: 135cm (L) * 80cm (W) * 100cm (H) (can be customized according to customer needs)
For reference only, please consult for details!
Contact us to recommend a product that is suitable for you!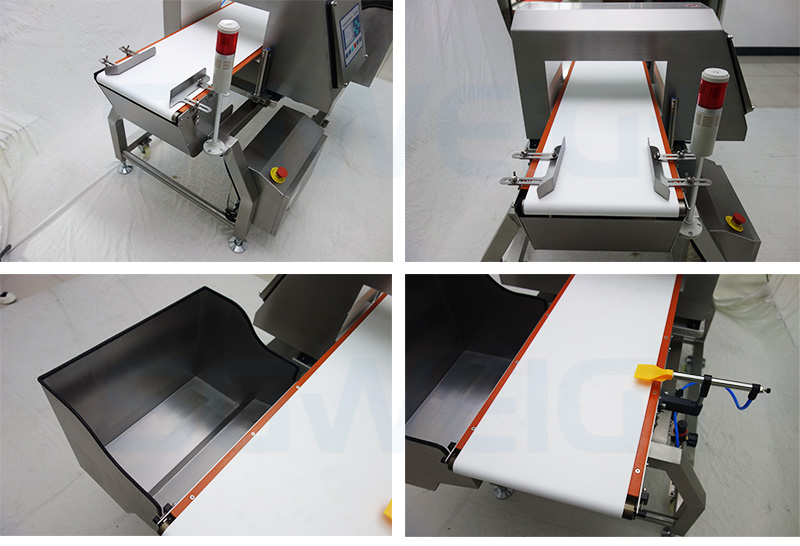 Product Characteristics
1. The body is made of all stainless steel 304 wire drawing, and the conveyor belt is made of food-grade PU special conveyor belt that meets international standards.
2. LCD liquid crystal display, multiple languages can be selected, easy to realize man-machine dialogue operation.
3. With a memory function, through the fast self-learning function, it can be used after one automatic setting and has a memory function, which can store more than 100 product detection parameters and can adapt to more products.
4. Good waterproof performance, suitable for humid, cold storage and other environments.
5. Can pass through products containing water, salt and oil.
6. The probe is a digital all-metal probe to ensure the stability and service life of the equipment.
7. The motor rotates at a high speed (speed-regulating motor is optional), supporting uninterrupted work.
9. Alarm mode: sound and light alarm stop or non-stop rejection, multiple rejection devices are optional.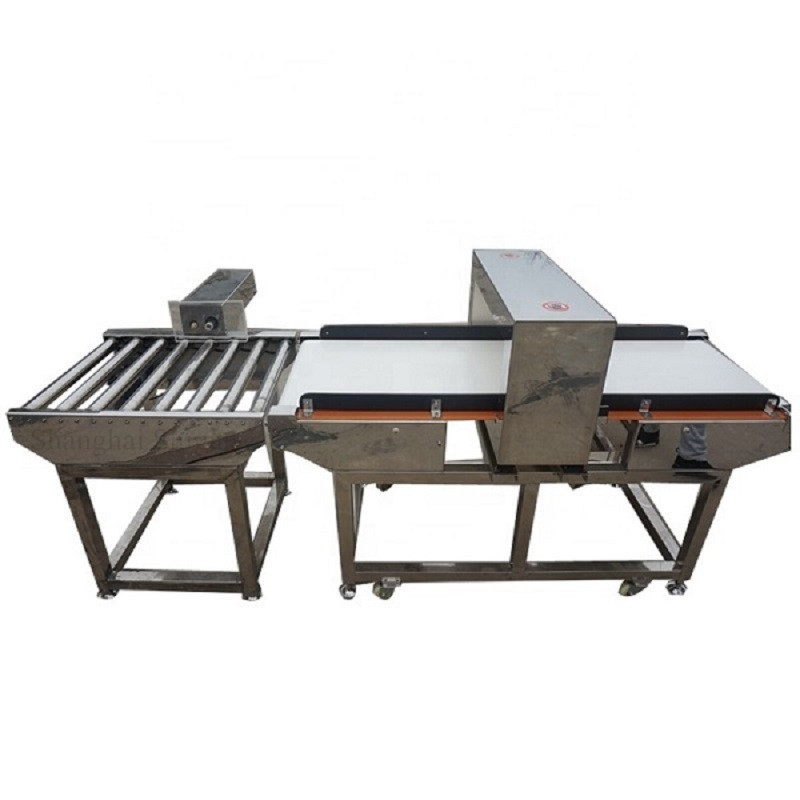 Specific Application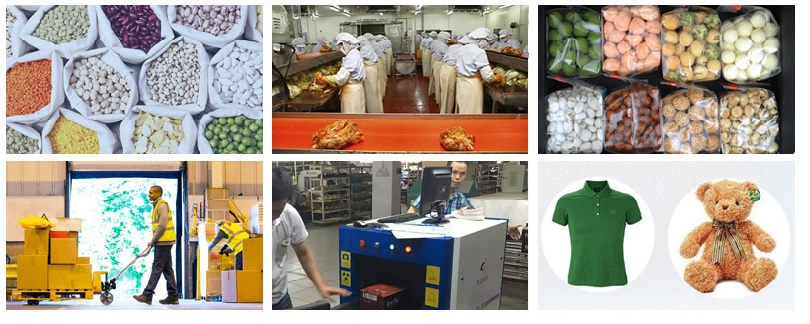 Exhibition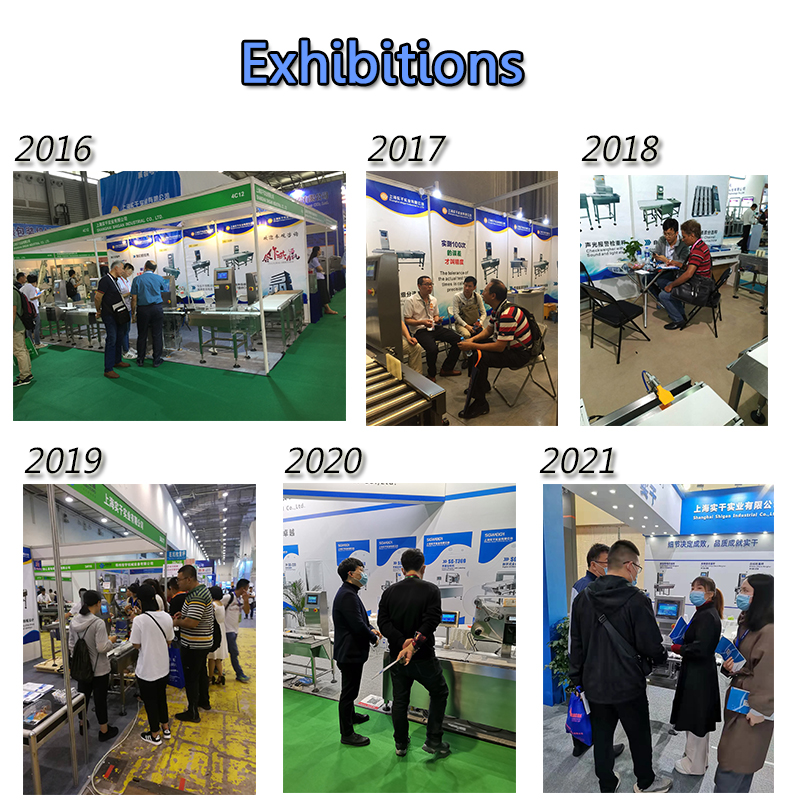 Packaging&Shipping
1.Before packaged, the machines will be tested strictly to guarantee the stability and high accuracy.
2.After tested, the machines will be wrapped with plastic sheet and carefully packed in wooden cases.
Packing Detail:
1.Each Machine with plastic film package first, then placed in a wooden case, wooden case with a foam filling.
2.We loaded the truck with heavy trucks for loading the cargo to the harbor terminal.At the dock we pack the goods in containers and ship them abroad.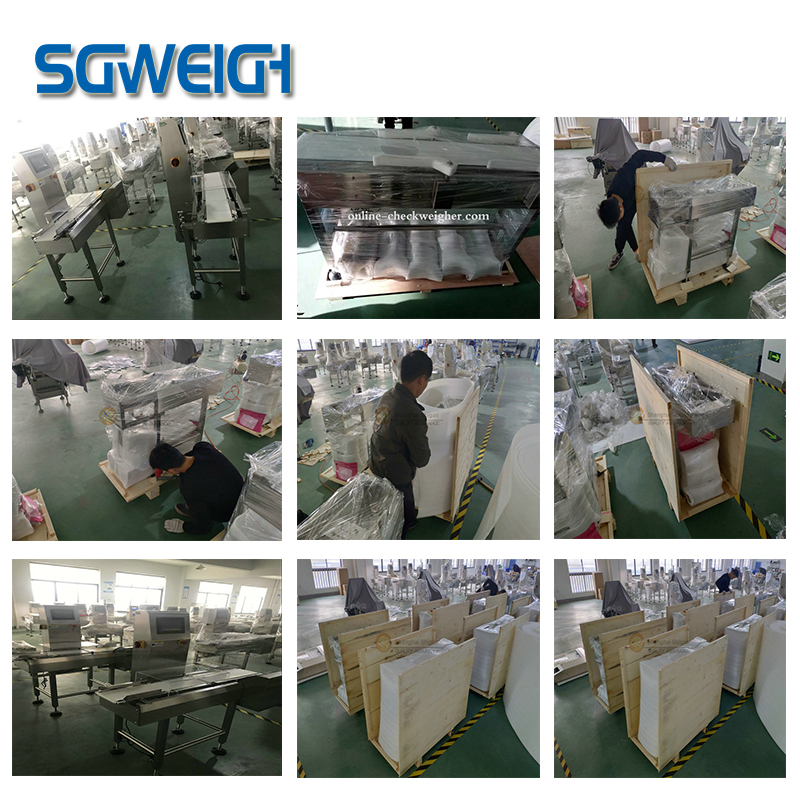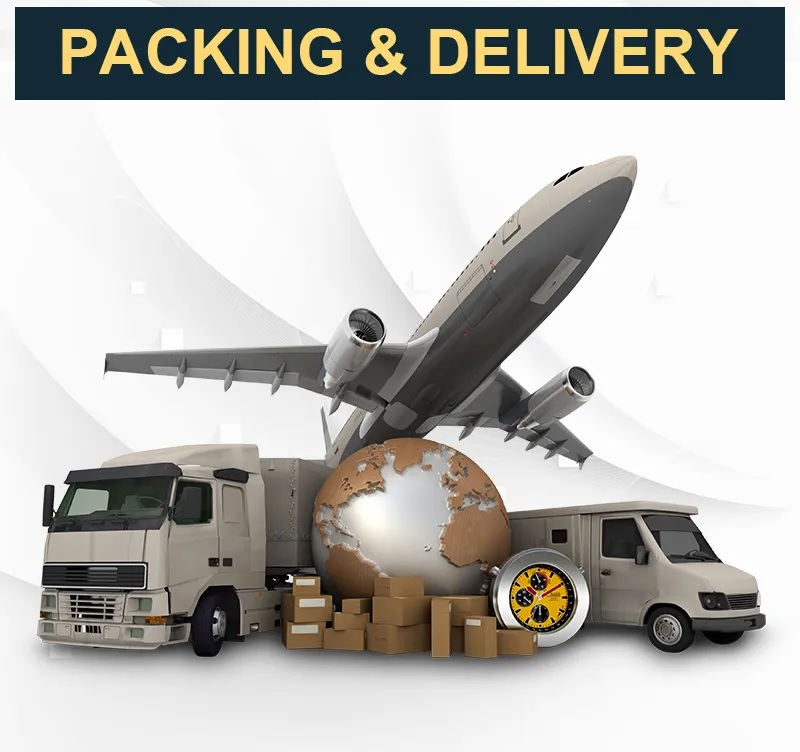 After Sale Service
About the price
The price is based on the customer service quotation as the real price!
About the certificate
Each product will be equipped with a certificate of conformity before shipment, please rest assured to buy!
About delivery
The delivery cycle is within 10-15 days after the order is placed. If there is stock, it will be sent out in a short time. The customer needs to customize it. The specific delivery time will be notified to you by the customer service track!
About maintenance
If the customer's product fails, we will provide you with a specific solution.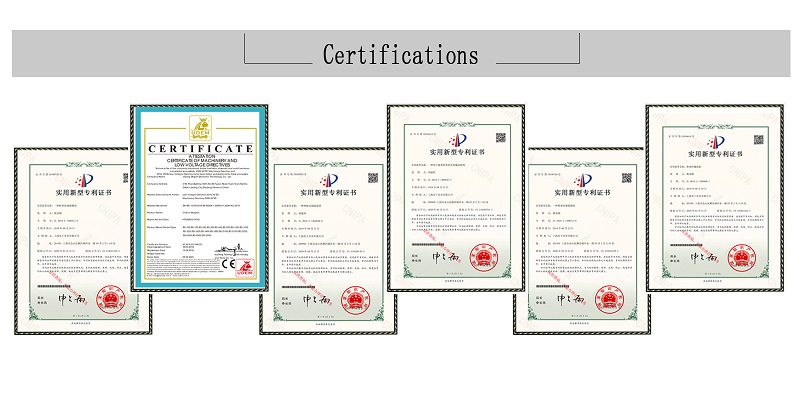 Hot Labels
Multi-level Sorting Checkweigher