Recently, Shanghai Shigan Industrial Co., Ltd. participated in the exhibition. At the exhibition, our capsule weighing machine became a highlight of the exhibition and was loved by customers. After seeing the operation of our products, customers all praised our products and expressed their interest in our products.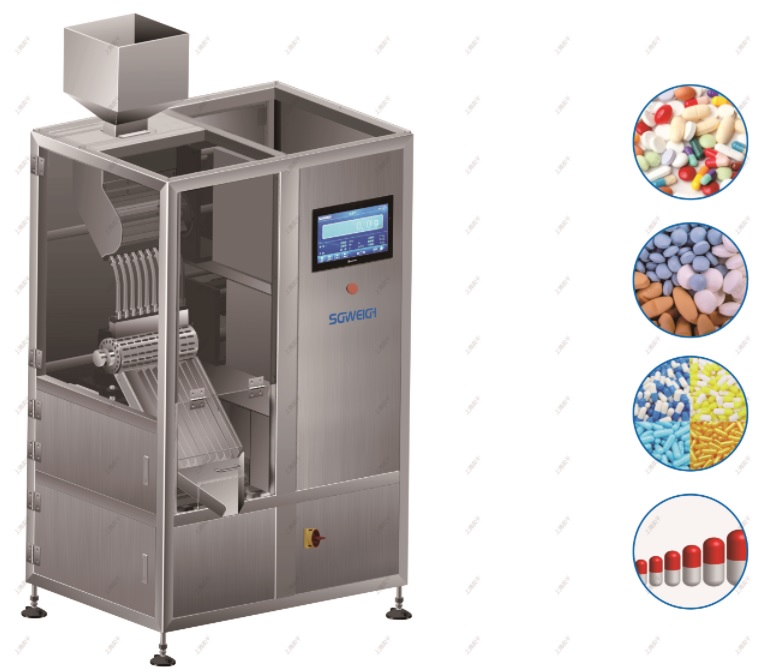 At the exhibition, our capsule weighing machine received a lot of attention and praise. In their work, they are full of praise for its efficient, accurate production capacity and intelligent operation mode. This capsule weighing machine can bring more stable, more convenient and faster production solutions to our customers.
Our capsule weighing machine is a high-precision and accurate automatic equipment for sorting and weighing of capsules and tablets. Weight detection is carried out on each independent channel, and each channel does not interfere with each other before, and the channel is optional (10 columns/20 columns/30 columns).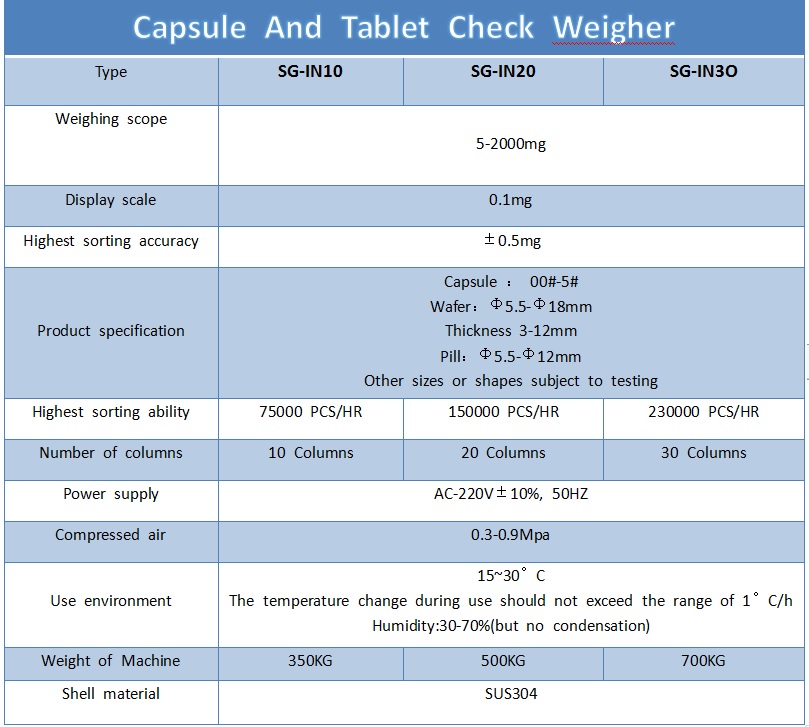 The image recognition adopted by the device can quickly and accurately identify capsules of different specifications and distribute them to the corresponding packing area. It has fast production capacity, weighing capsules up to 75000 PCS/HR (10 column specification). It has a high-precision weighing capacity with a small error range. In addition, the equipment also has an intelligent operation mode, which can automatically identify the specifications and quantity of capsules, and automatically adjust the working parameters to achieve production efficiency and product quality.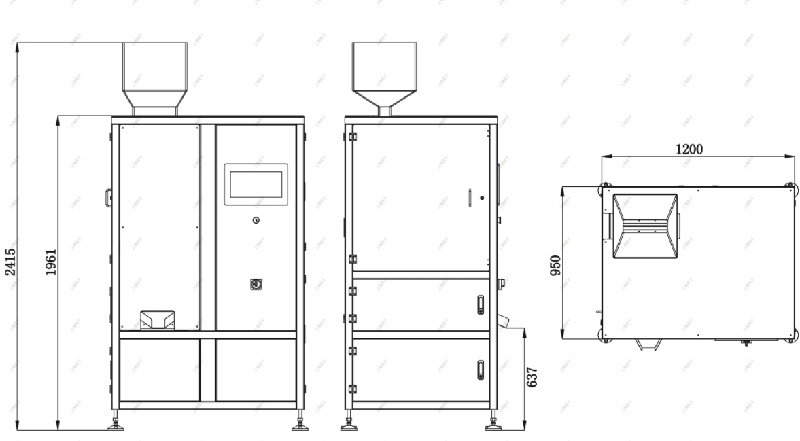 Hot Labels

Multi-level Sorting Checkweigher