Product Description
The 304 Stainless Steel Online Milk Weighing, Automatically Reject Food Checkweigher is an online weighing equipment tailored for various industries. The whole machine is made of 304 stainless steel, and the unqualified products are automatically alarmed and automatically rejected to solve the work efficiency of the automatic production line. The automatic checkweigher replaces manual checkweighing and achieves high-precision and high-speed checkweighing effect. It is the core equipment of automated production lines. It ensures product quality and improves production efficiency.If you are interested in our products,please contact us!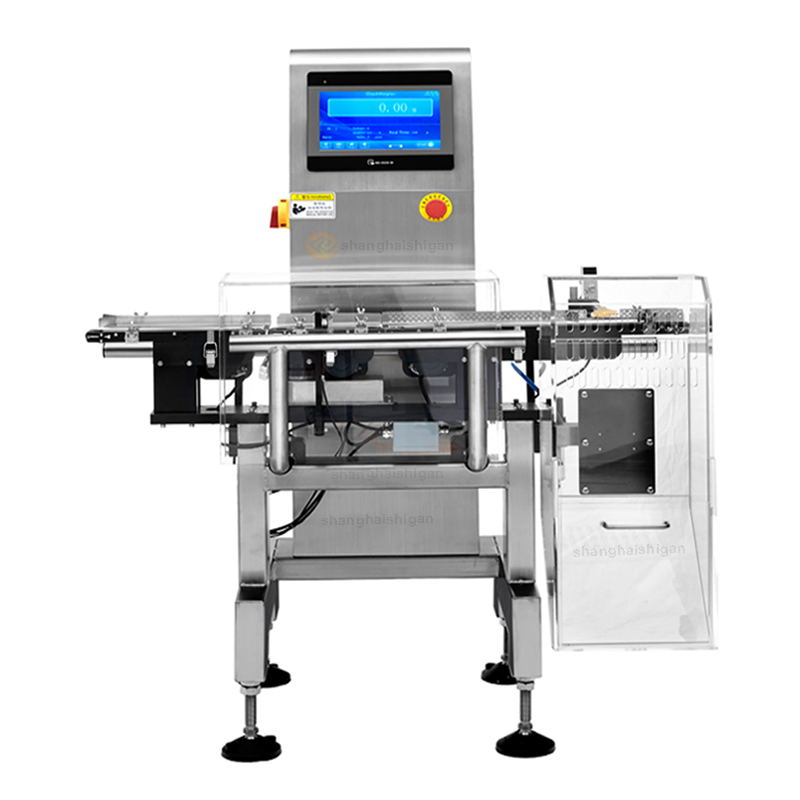 Specification Parameter
Type SG-100
Weighing Range 2-300g
Limited of product L: 100 W: 100 H: 2-150mm
Accuracy ±0.5g Depends on product
Division Scale 0.01g
Belt Speed 0- 80 m/min
Max Speed 300 pcs/min
Belt Width 100mm
Machine Weight 60kg
Power Supply AC 110/220V ±10% 50HZ
Power 100W
Main Material SU304 stainless steel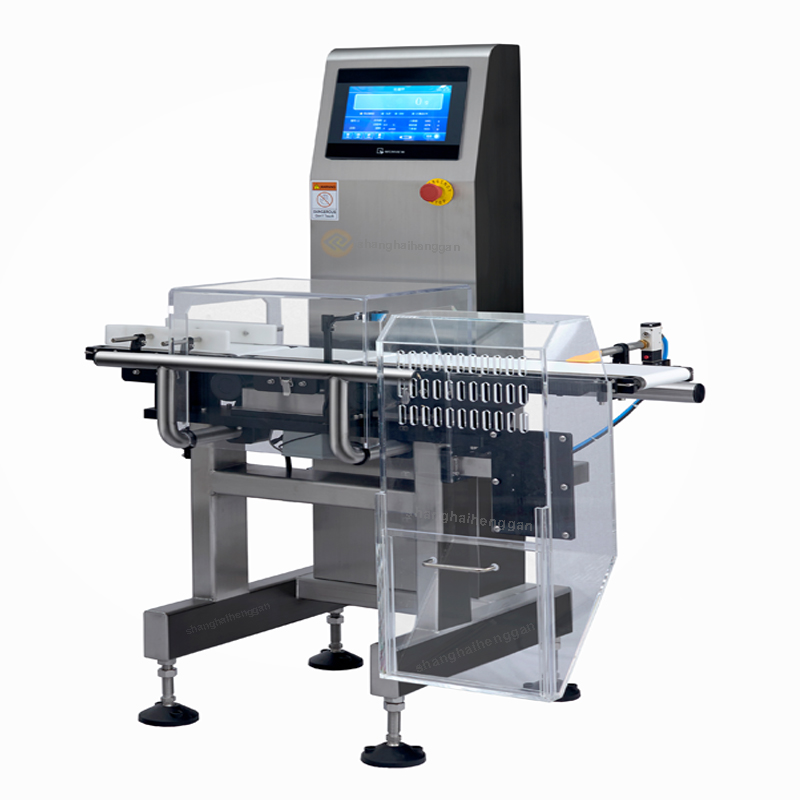 Main Advantages
1.Check the pre-managed product weight on the production line, and sort the selected quantity, insufficient weight, and excessive weight to prevent defective products from leaving the factory.
2.According to the standard weight of the product, the excess or insufficient quantity of the product in the box or the packing box is sorted, and the product that meets the standard quantity is shipped from the factory.
3.According to the standard weight value of the product, the abnormal state of the product state is sorted, and only the excellent products are shipped.
4.For assembled products, the standard weight value of the product shall prevail to measure and confirm whether spare parts and decorations are missing.
5.This equipment is connected with other auxiliary devices to increase the efficiency of inspection and effectively manage production.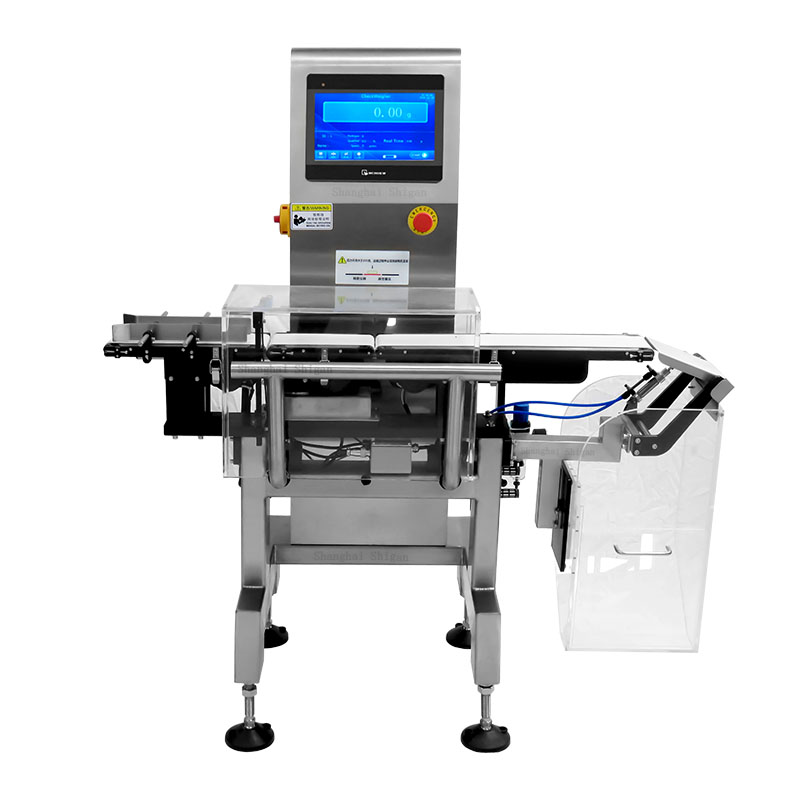 Our Company
Founded in 2010, Shanghai Shigan Industrial Co., Ltd. is a professional manufacturer of vertical automatic packaging machinery and beverage packaging machinery and equipment in China. The company has strong technical force, sophisticated production equipment, perfect testing methods and high management level. The company relies on scientific and technological progress, introduces technology and production experience, has professional researchers in packaging equipment, complete mechanical processing equipment, and absorbs the essence of similar products, so that the company has developed rapidly.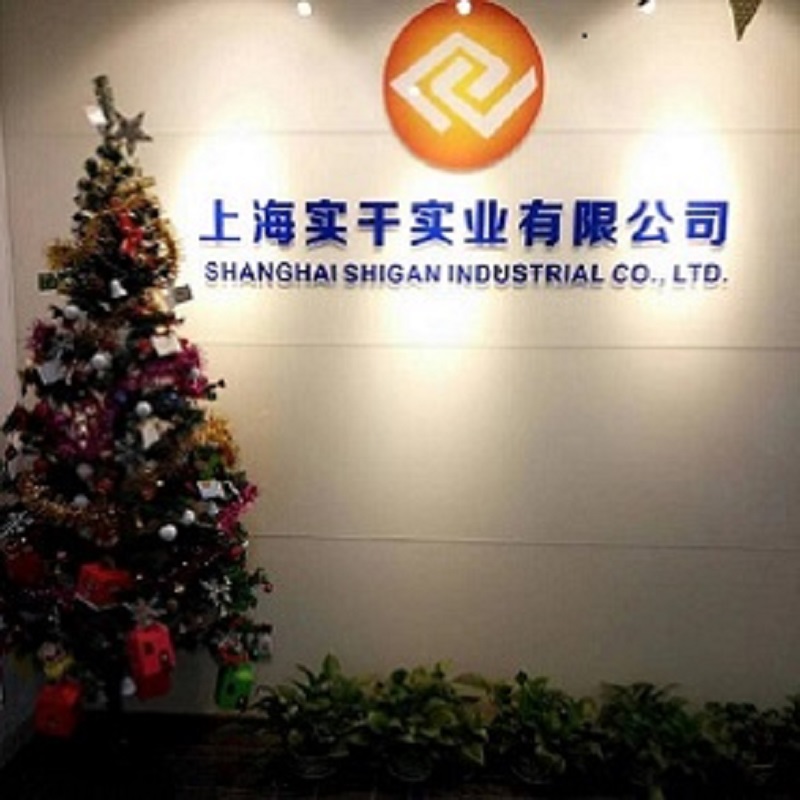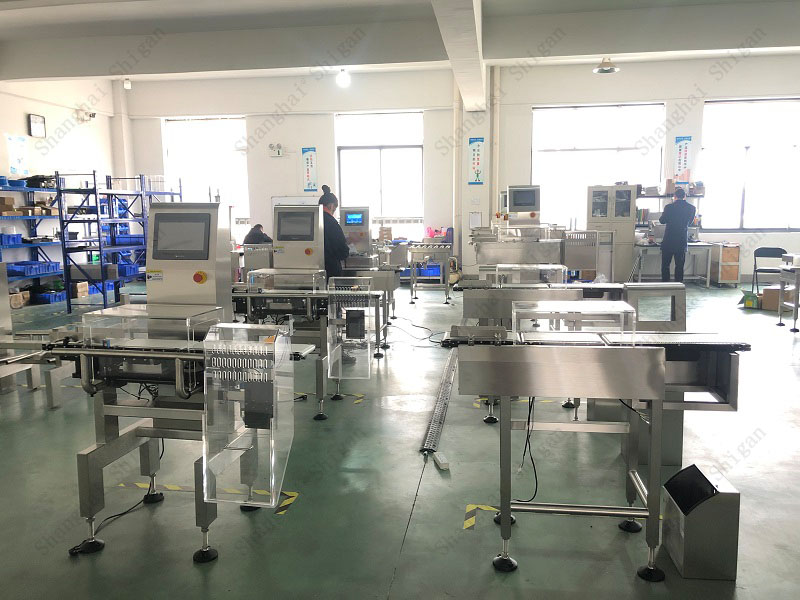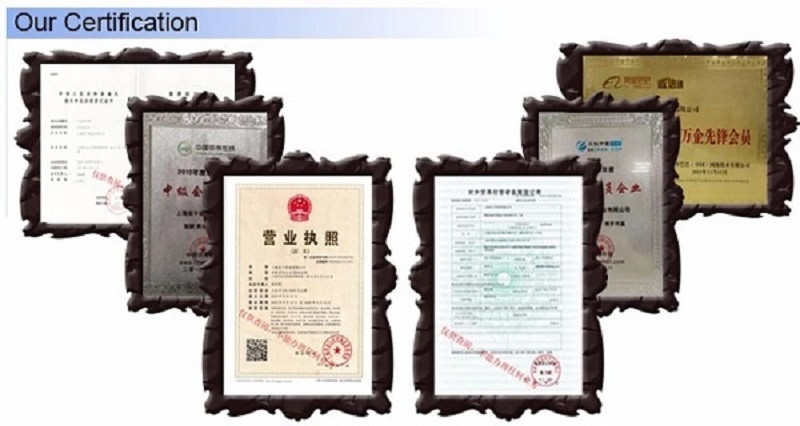 Our Customers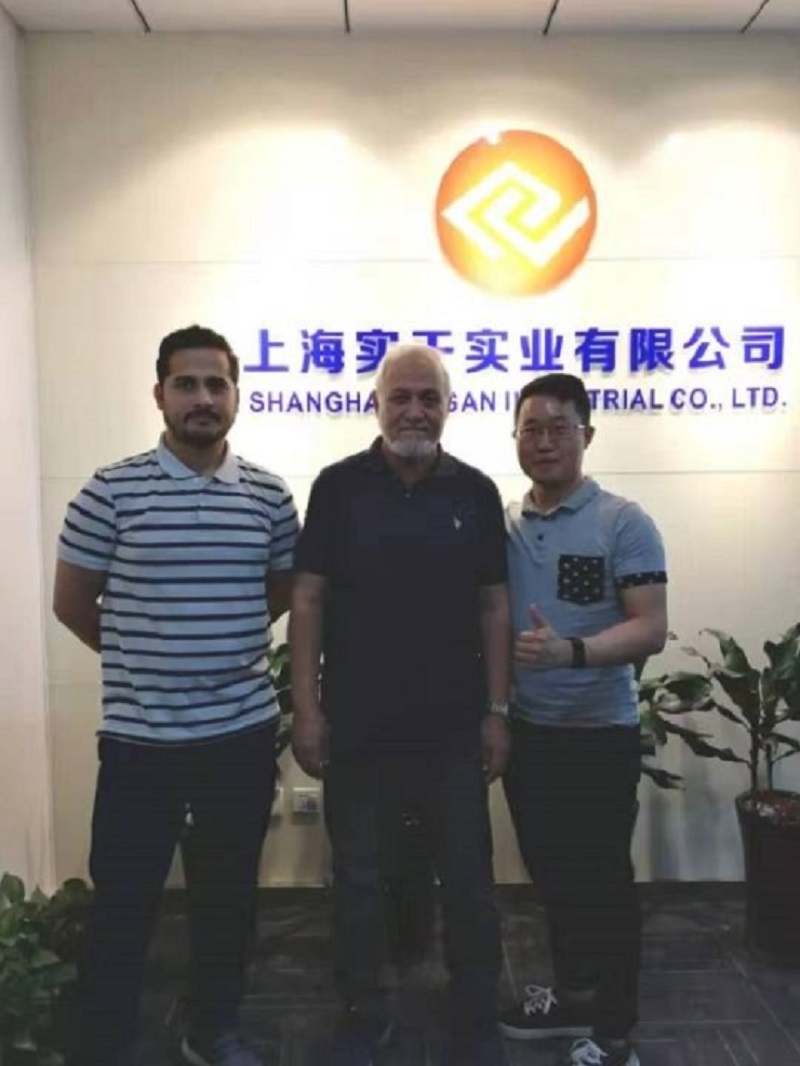 Our Exhibitions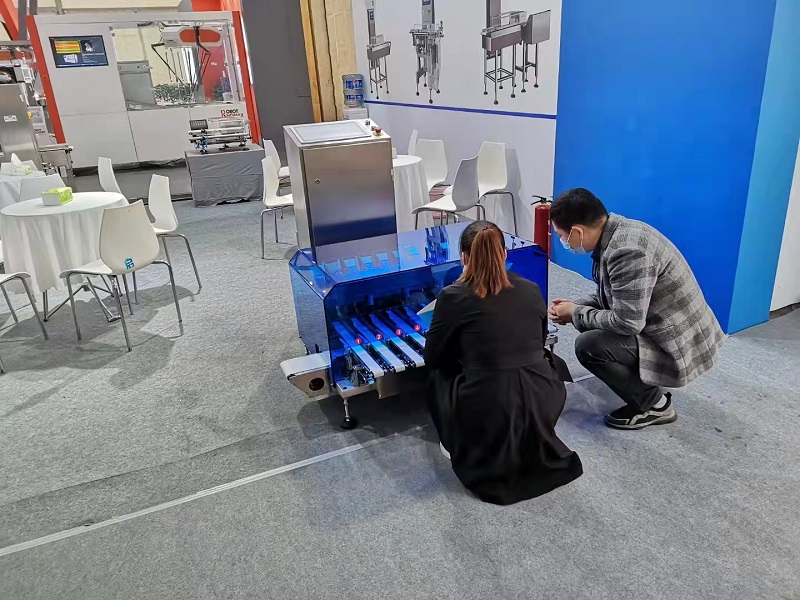 Package & Shipping
Our products can be shipped by sea, air and land.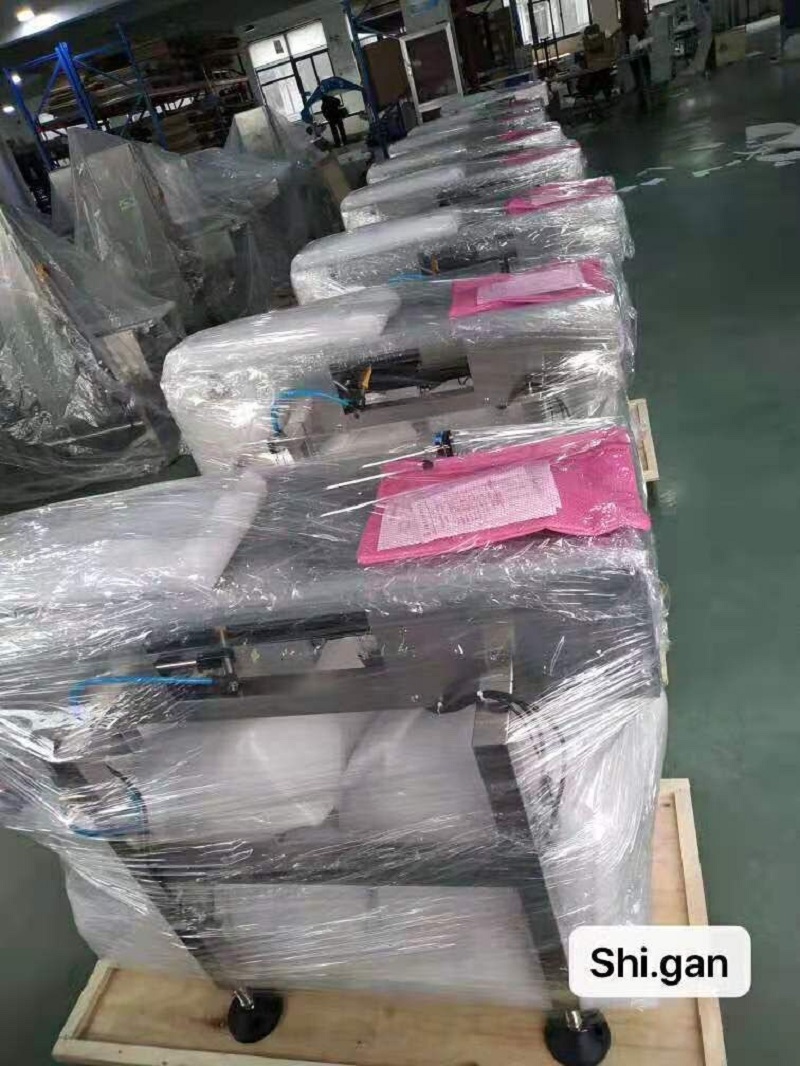 After Sale Service
1. The products are real enough: our company's goods are never faked, and each product is genuine, and we will tell you honestly, please rest assured to buy.
2. Integrity is high enough: our company sincerely serves everyone and is a trustworthy businessman.
3. After-sale service is strong enough: strictly implement the three-guarantee service, and the products sold can provide replacement and one-year warranty service due to their own quality problems (not human-made).
4. Entity management: Welcome to the company to trade, our company can sign a sales contract!
Hot Products