Product Description
Red wine high quality checkweigher, bottled beverage weight online sorting machine, factory direct sales checkweigher confirms the company's extensive expertise in weighing technology accumulated over the years, and is currently widely used in the pharmaceutical field abroad. By including high-precision weight checking in the production line, your product quality can be achieved without reducing efficiency.Factory direct sales checkweigher can inspect all the packaged items produced in batches, so that unqualified products cannot enter the circulation field, effectively safeguarding the interests of consumers.If you are interested in our products,please contact us!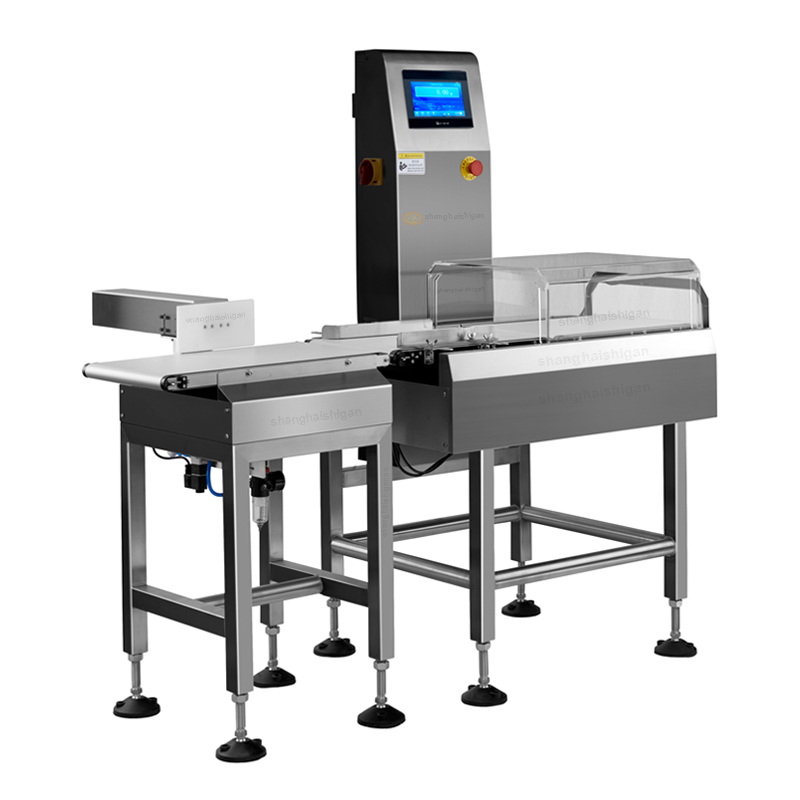 Specification Parameter
Type SG-300
Weighing Range 5-3000g/5000g
Limited of product L: 350 W:300 H: 3mm
Accuracy ±0.5-1g Depends on product
Division Scale 0.1g
Belt Speed 0- 60 m/min
Max Speed 80 pcs/min
Belt Width 300mm
Machine Weight 80kg+44kg
Power Supply AC 110/220V ±10% 50HZ
Power 100W
Main Material SU304 stainless steel
For reference only, please consult for details!
Contact us to recommend a product that is suitable for you!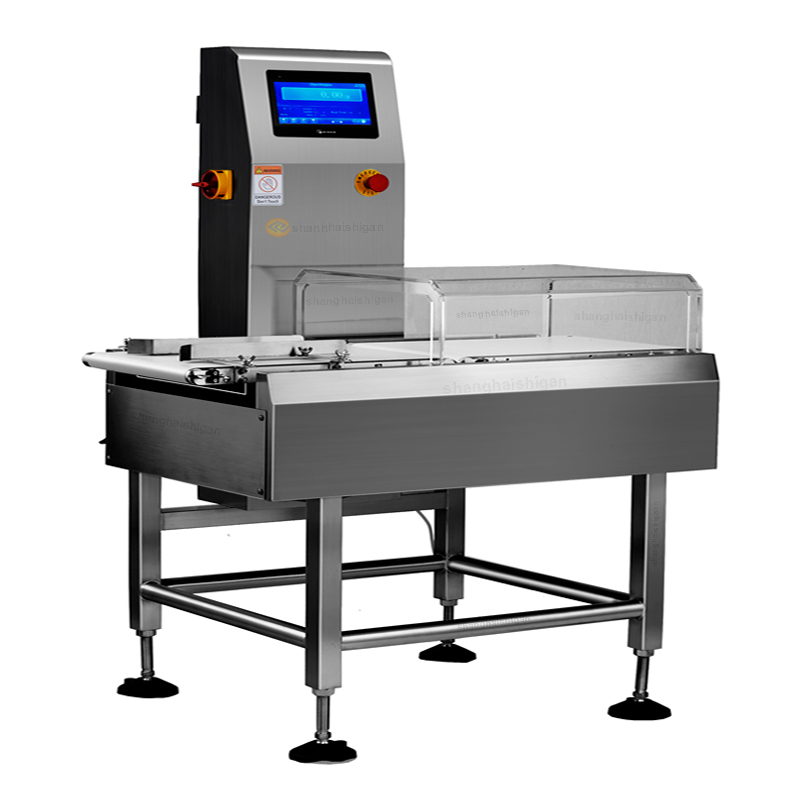 Main Advantages
1. High-precision sensor and dual-core high-speed A/D module, the speed can reach 300 pieces/min.
2. Track zero automatic analysis and special processing technology to perfectly achieve high precision.

3. The conveyor is easy to disassemble and easy to clean.

4. The speed of the conveyor belt is adjustable, which can meet the requirements and ensure the working accuracy.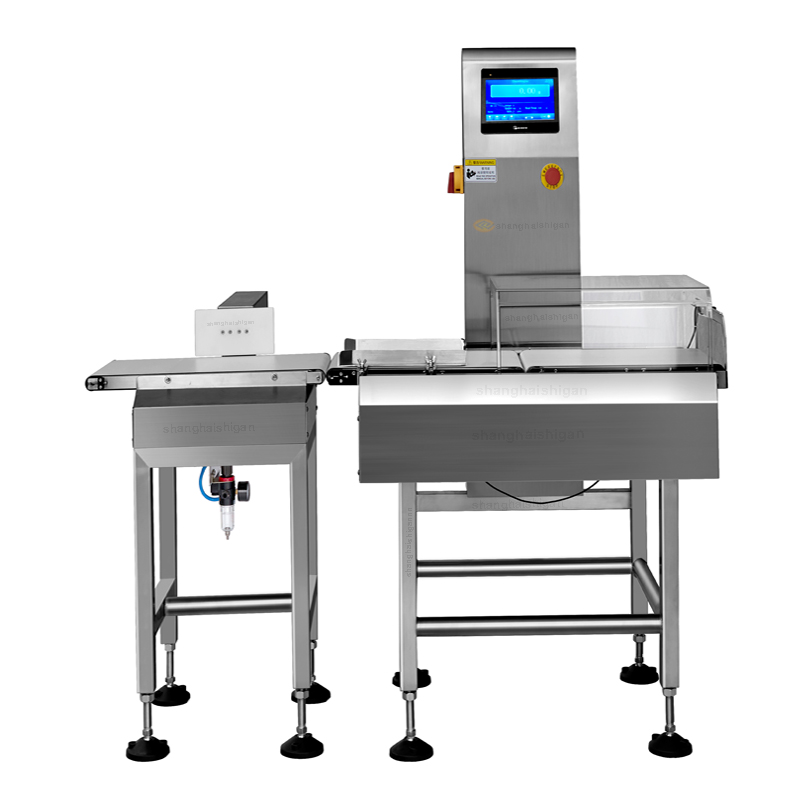 Application
Checkweighers are widely used in the production and packaging processes of food and beverage, pharmaceuticals, daily chemicals, warehousing and logistics, electronic light industry, packaging and printing, auto parts hardware, plastic toys, chemicals, agricultural and sideline products and other industries.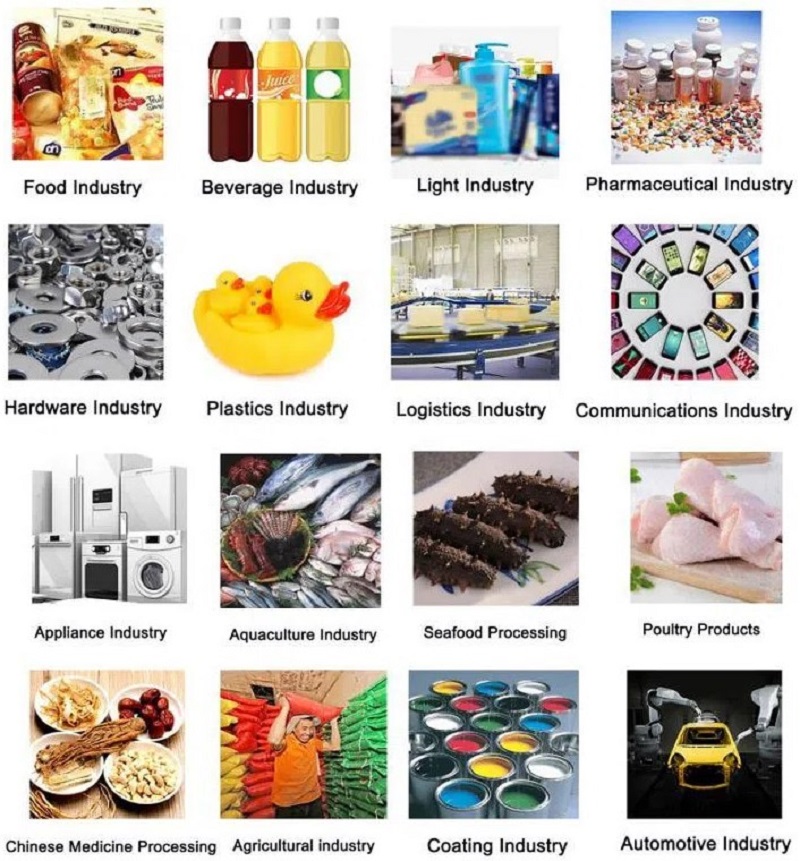 Our Company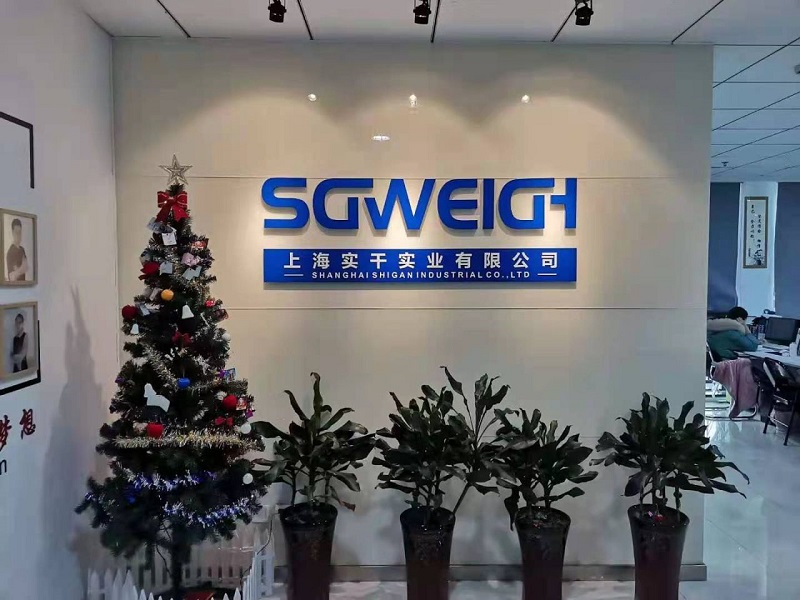 Founded in 2010, Shanghai Shigan Industrial Co., Ltd. is a professional manufacturer of vertical automatic packaging machinery and beverage packaging machinery and equipment in China. The company has strong technical force, sophisticated production equipment, perfect testing methods and high management level. The company relies on scientific and technological progress, introduces technology and production experience, has professional researchers in packaging equipment, complete mechanical processing equipment, and absorbs the essence of similar products, so that the company has developed rapidly.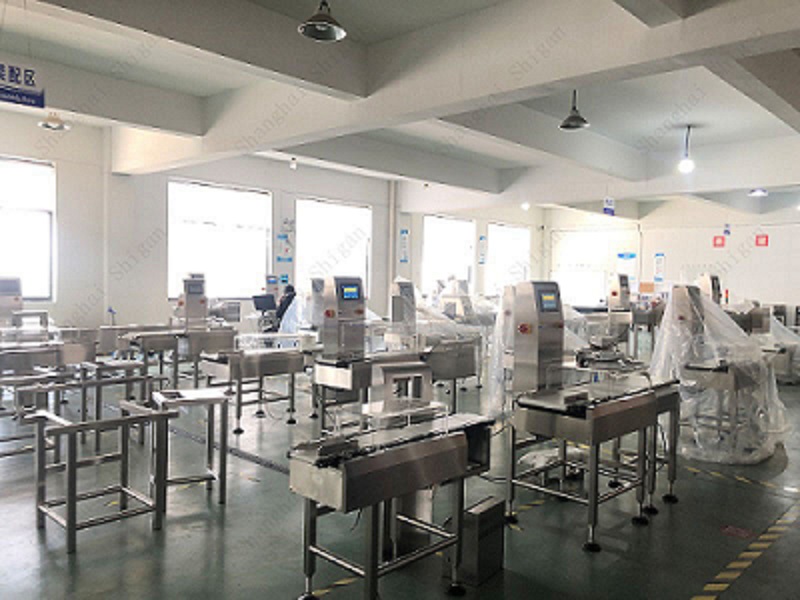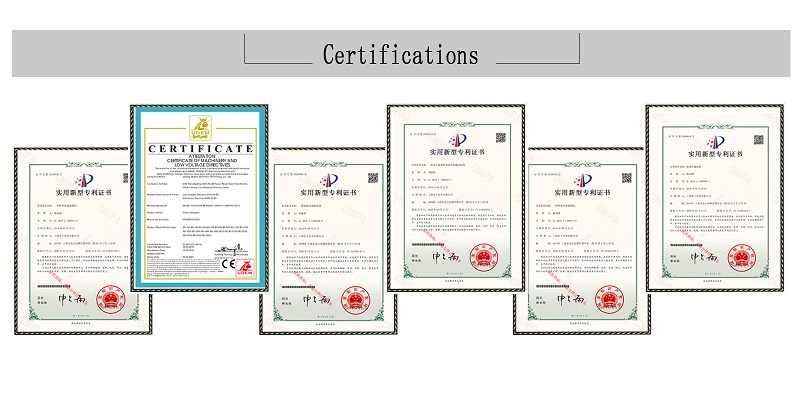 Our Customers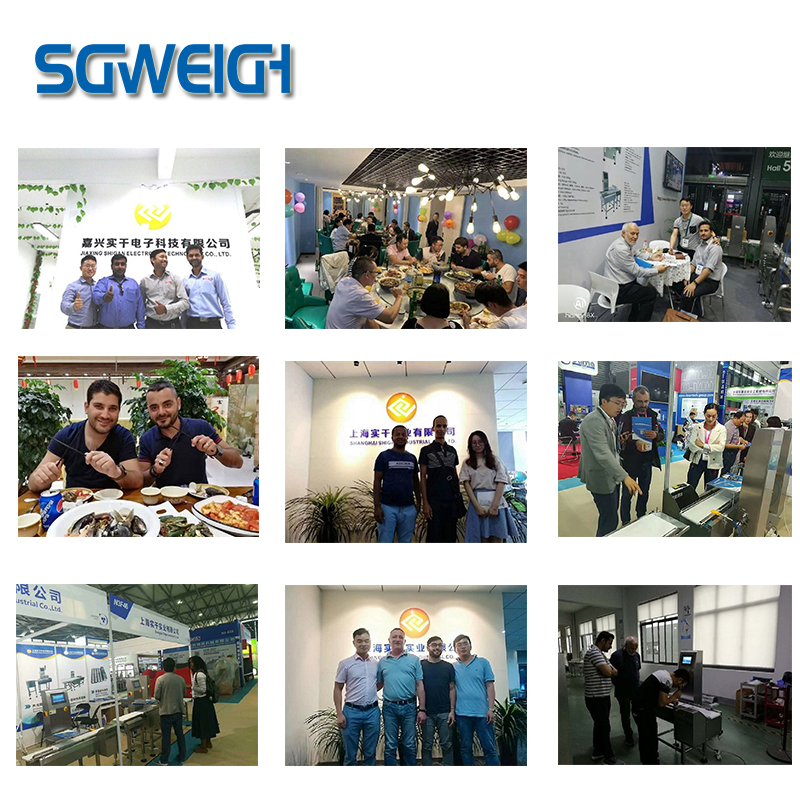 Our Exhibitions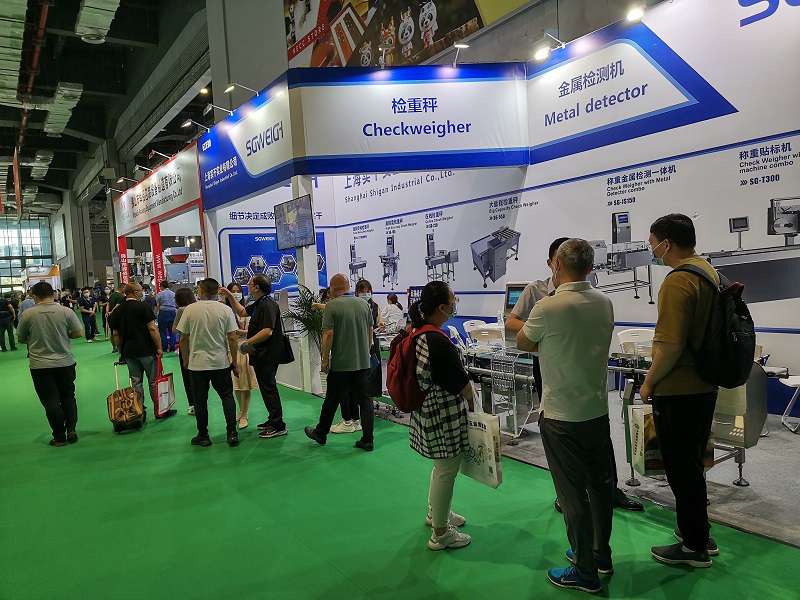 Package & Shipping
Our products can be shipped by sea, air and land.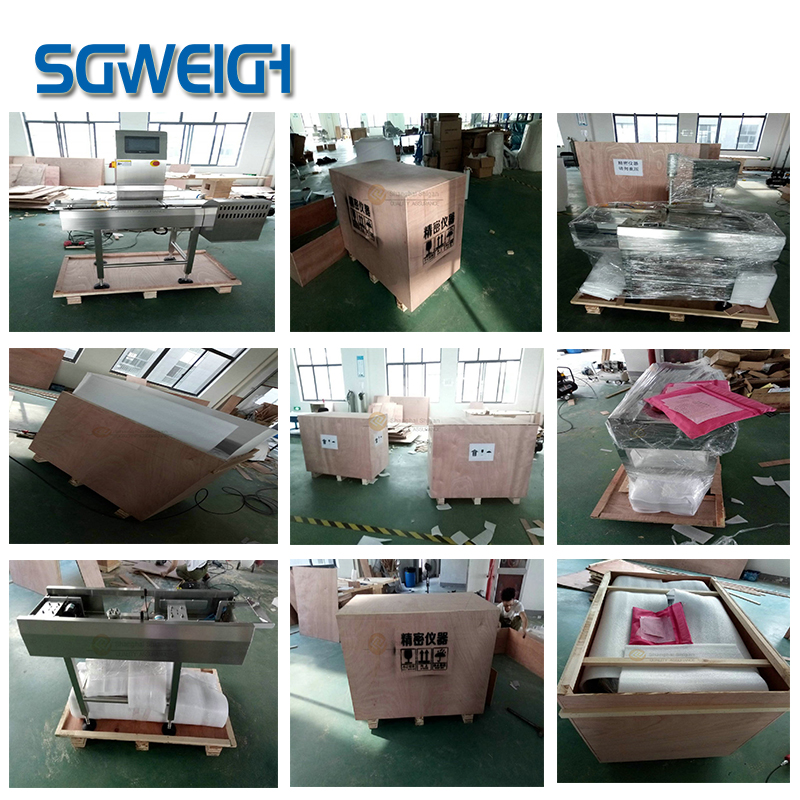 After Sale Service
About the price: The price is based on the customer service quotation as the real price!
About quality: seven-day replacement, one-year warranty, lifetime maintenance!
About the certificate: Each product will be equipped with a certificate of conformity before shipment, please rest assured to buy!
About delivery: The delivery cycle is within 3-5 days after the order is placed. If there is stock, it will be sent out in a short time. The customer needs to customize it. The specific delivery time will be notified to you by the customer service track!
About maintenance: If the customer's product fails, we will provide you with a specific solution.
Related Products
Hot Labels

Multi-level Sorting Checkweigher