Product Description
The unique low center of gravity design of the Commercial Stainless Steel Checkweigher greatly reduces the influence of vibration, thereby improving the detection accuracy. Very friendly operation interface, convenient and easy to understand. The Production Line Check Weight Machine is used to detect whether the weight of a single (or a box) product is consistent with the set target, and automatically rejects unqualified products in the sorting device.If you are interested in our products,please contact us!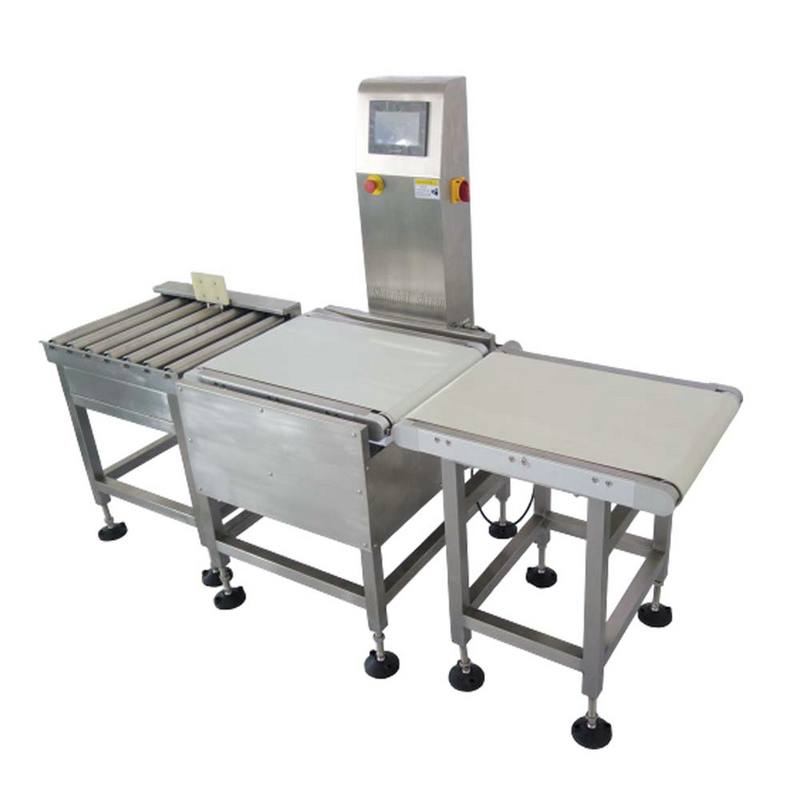 Specification Parameter
Type SG-450
Weighing Range 0.05-20/30kg
Limited of product L: 500 W:450 H: 3-400mm
Accuracy ±1g
Division Scale 0.1g
Belt Speed 0- 40 m/min
Max Speed 40 pcs/min
Belt Width 450mm
Machine Weight 100kg
Power Supply AC 110/220V ±10% 50HZ
Power 100W
Main Material SU304 stainless steel
For reference only, please consult for details!
Contact us to recommend a product that is suitable for you!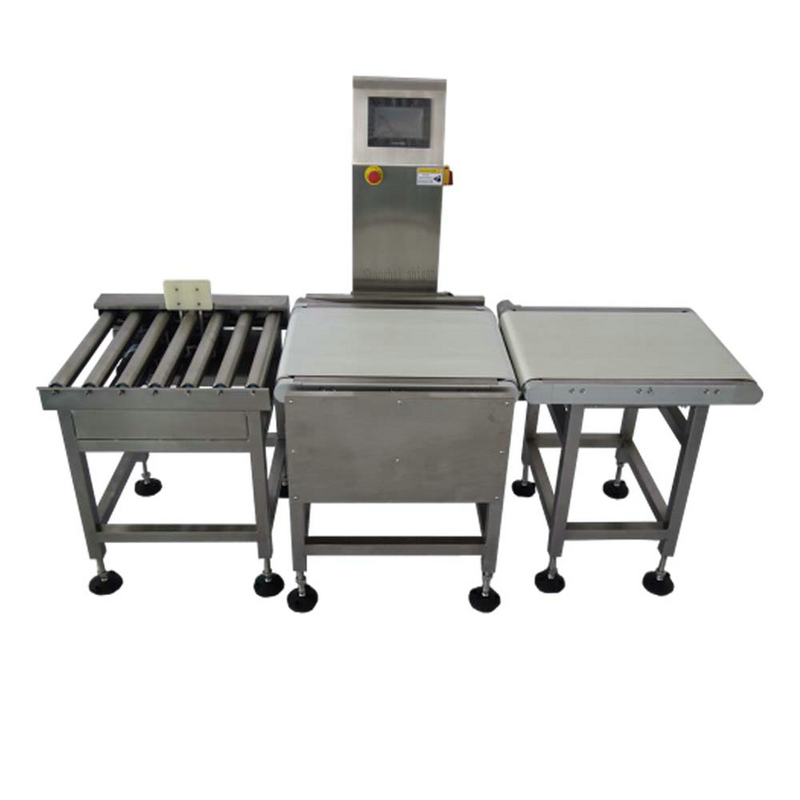 Main Advantages
1. Strong stainless steel structure, fully sealed design
2. Structural design meets hygienic requirements
3. High-precision weighing sensor, using digital filtering to process automatic zero point tracking function
4. Automatic zero point tracking function
5. Large-capacity product storage function
6. Product switching is quick and easy
7. The system automatically adjusts the belt speed according to the product selection
8. Conveyor and conveyor belt adopt quick release design
9. User-friendly man-machine dialogue interface
10. Comprehensive data statistics function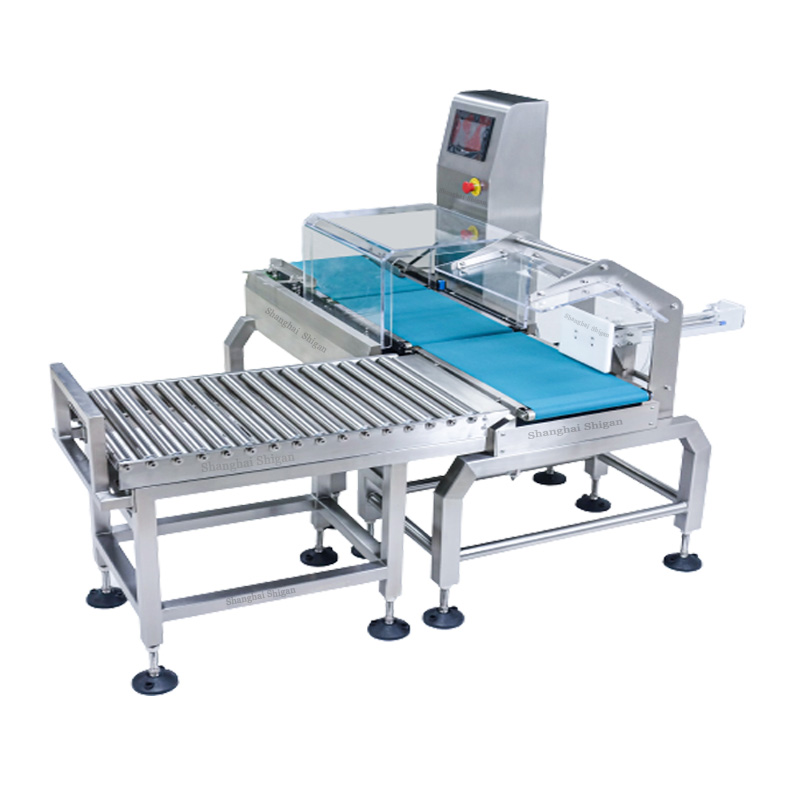 Application
Applicable to a variety of industries: food, daily chemicals, aquatic products, poultry, toys, beverages, chemicals, electronics, hardware accessories, etc.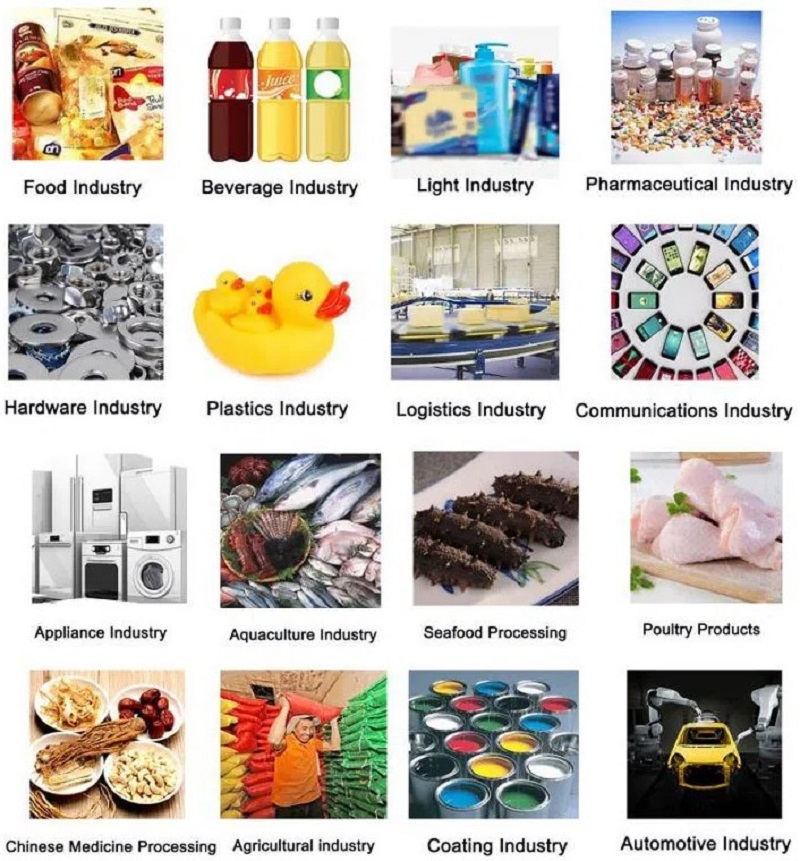 Our Company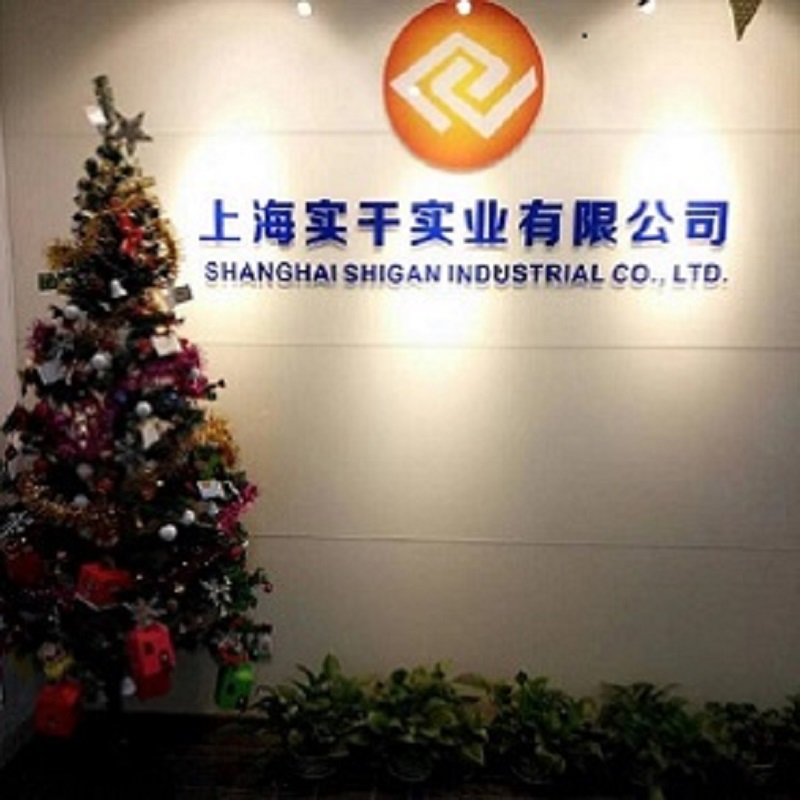 Shanghai Shigan Industrial Co., Ltd. is an integrated packaging machinery automation equipment manufacturer that integrates R & D, design, production, and sales. Located in the developed regions of the machinery industry, Shanghai, China, adhering to "excellent service, good quality". The company has complete equipment to independently produces various mechanical transmission and hardware accessories. The courage to research innovation technology, continuously improved, and received unanimous praise from the majority of enterprises.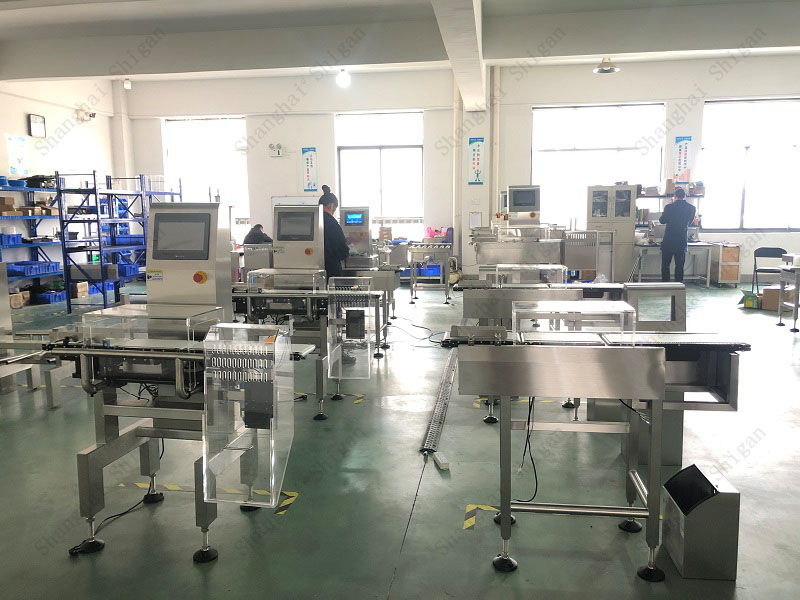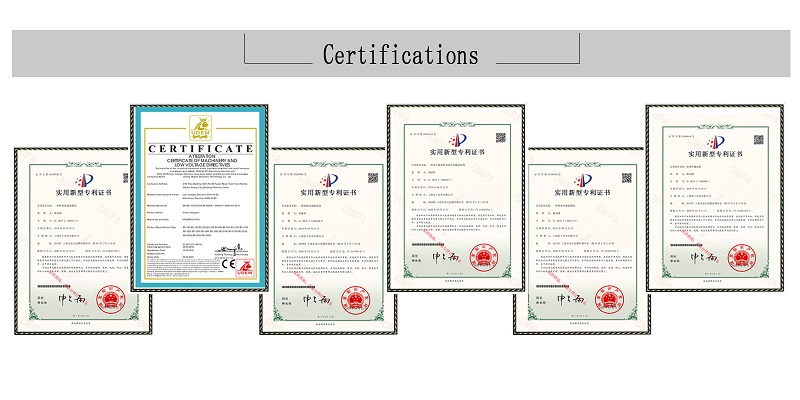 Our Customers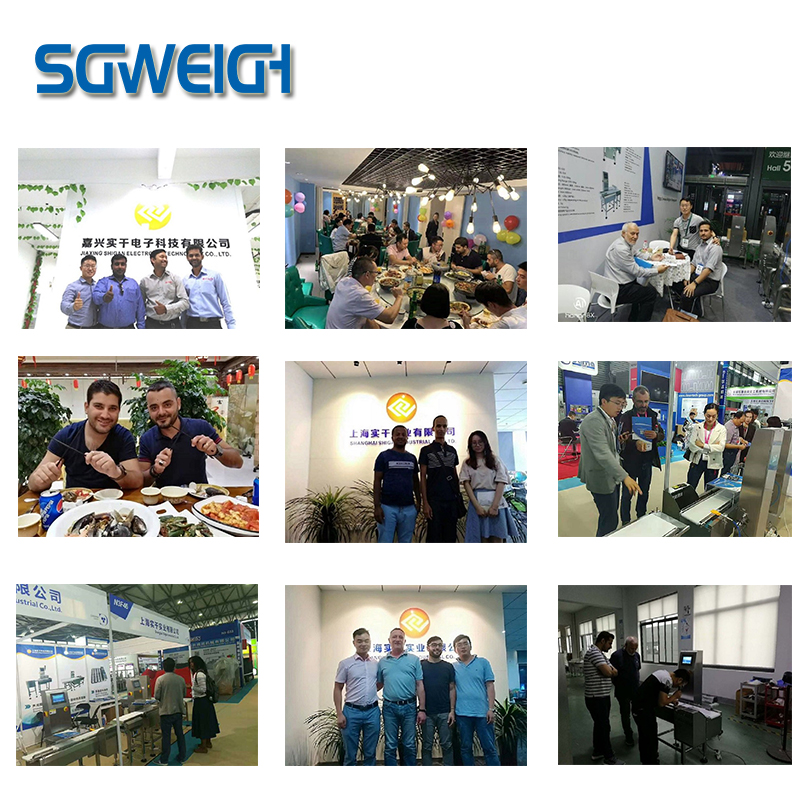 Our Exhibitions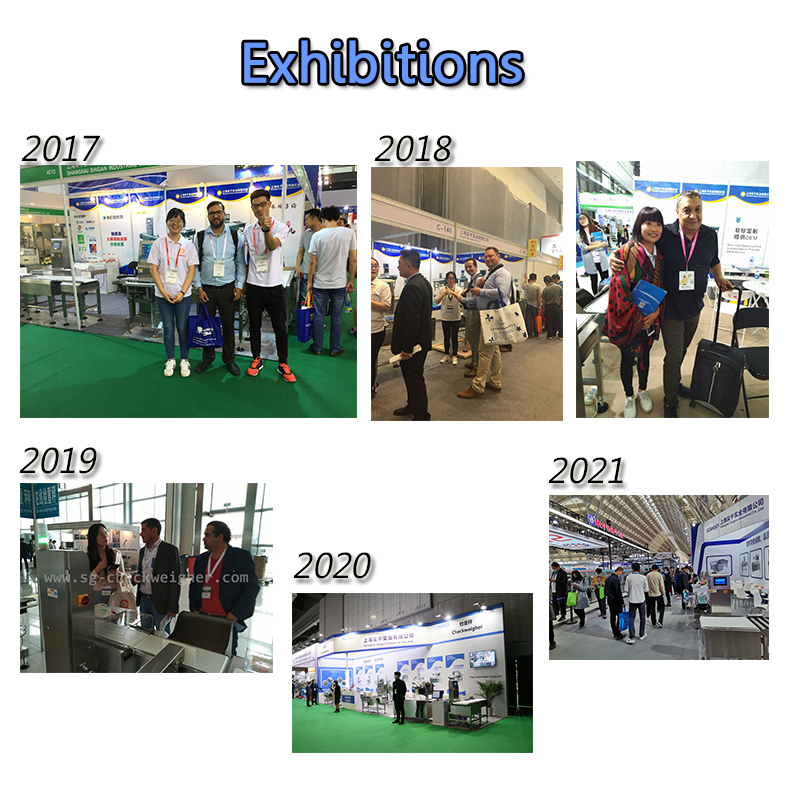 Package & Shipping
Our products can be shipped by sea, air and land.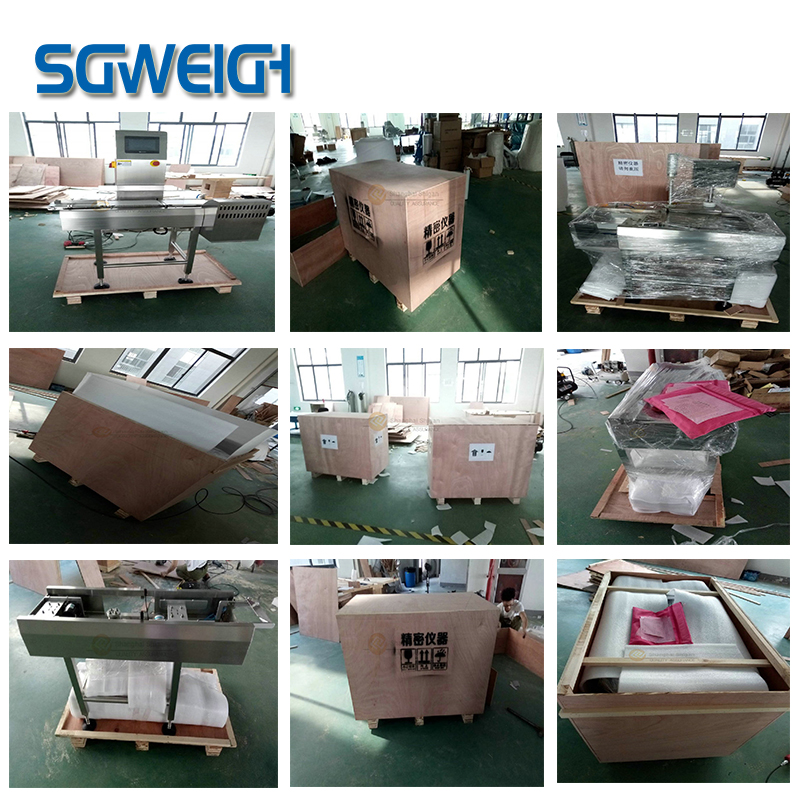 After Sale Service
Based on the spirit of pursuing high-quality products and customer satisfaction, Shanghai Shigan Industrial Co,.Ltd solemnly promises you with the principles of preferential prices, considerate service and reliable product quality.
1.Product quality commitment:
(1). The manufacturing and testing of products have quality records and testing data.
(2). For product performance testing, we sincerely invite users to personally check the whole process and performance of the product, and then pack and ship the product after it is confirmed to be qualified.
2. Product price commitment:
Under the same competitive conditions, our company will sincerely provide you with preferential prices on the basis of not reducing product technical performance or changing product components.
3. Delivery time commitment:
Product delivery time: Try to meet user requirements. If there are special requirements, it needs to be completed in advance, and strive to meet user needs.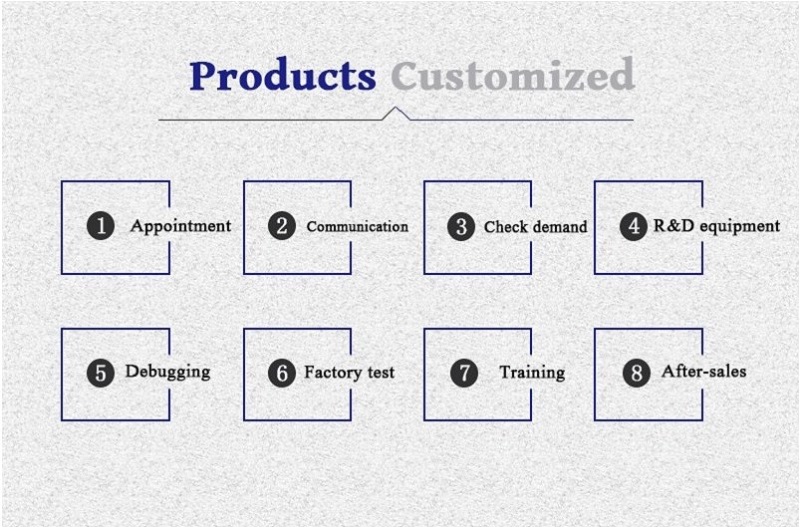 Related Products
Hot Labels
Multi-level Sorting Checkweigher