Product Summarize
The Flatbed Dual Detection Conveyor-Type Metal Detector Machine provides reliability and cost-effectiveness to avoid metal contaminants in product production.Tiny contaminants can also be accurately detected to protect your products and company reputation.Ultra-Wide Industrial Metal Detector Machine are usually used to detect thinner thicknesses but wider widths. and products with relatively large lengths, such as textile fabrics and sheets.Welcome to consult for quotation information !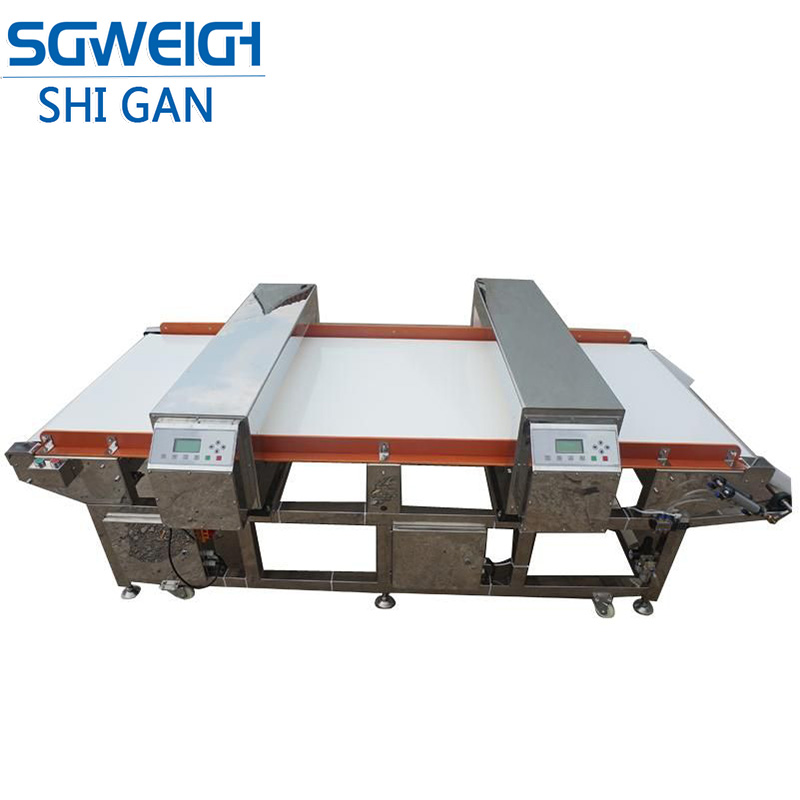 Product Parameter
Detection sensitivity: in empty state
H-100mm: Fe≥Φ0.8mm, Non-Fe≥Φ1.5mm, SUS≥Φ1.5mm
H-120mm: Fe≥Φ0.8mm, Non-Fe≥Φ1.5mm, SUS≥Φ2.0mm
H-150mm: Fe≥Φ1.0mm, Non-Fe≥Φ1.5mm, SUS≥Φ2.0mm
H-200mm: Fe≥Φ1.2mm, Non-Fe≥Φ2.0mm, SUS≥Φ2.5mm
Effective detection hole width: 150-1000mm customized according to requirements
Effective detection hole height: 80-500mm customized according to requirements
Maximum speed of conveyor belt: 25m/min
Conveyor belt material: food grade PU belt
Protection class: IP65
Display and operation mode: LED falt key input
Machine weight: about 120kg
Power requirements: AC220V 50HZ
Power: 200W
Alarm mode: metal detection, alarm belt stop or automatic removal
Dimensions: about L1500×W850×H950mm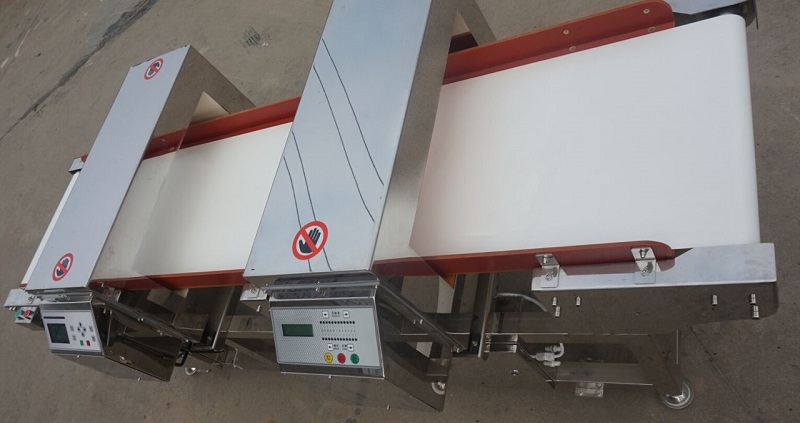 Product Characteristics
1. The operating system adopts humanized and intelligent design and has one-click self-learning function;
2. The main control board of the probe adopts digital intelligent technology, with high sensitivity and strong anti-interference ability;
3. Adopt LCD display control, intelligent and humanized interface design, easy to operate and easy to learn;
4. Use phase adjustment technology to effectively suppress product effects;
5. It has a variety of product parameter memory functions and can store detection parameters of different products;
6. It has automatic fault detection and prompt functions at startup, which can effectively prevent invalid detection;
7. The whole machine adopts modular design and assembly, which makes assembly, debugging and disassembly simple and easy to maintain;
8. Can be customized according to the size, weight and product characteristics of the product being tested;
9. Waterproof, dustproof, vibration-proof and explosion-proof can be customized according to the environment and safety needs of the production site.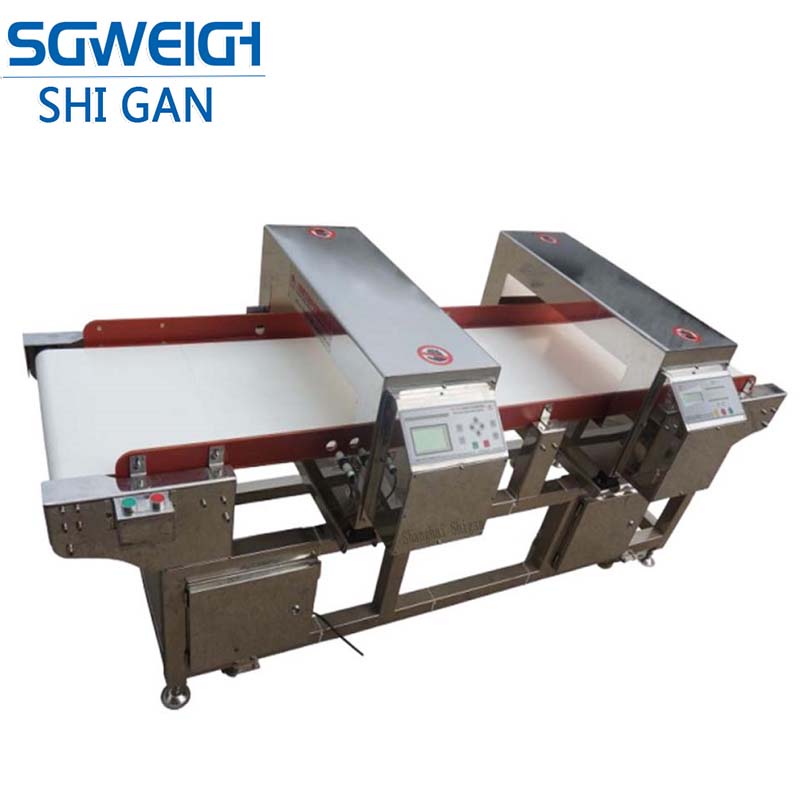 Specific Application
1. Detect metal impurities in products from food, pharmaceutical and other industries to ensure that the products are free of metal contamination and provide reliable quality assurance.
2. Detect metal impurities in products from textile, clothing, toys and other industries to ensure that the products are free of metal pollution and provide reliable quality assurance.
3. Detect metal impurities left on products to protect human safety and improve work efficiency.
4. Detection objects: Tiny metal particles such as iron, stainless steel, copper, and aluminum mixed in raw materials, semi-finished products or finished products.
5. Test popcorn, corn chips, potato chips, nuts, fruit and noodle soup.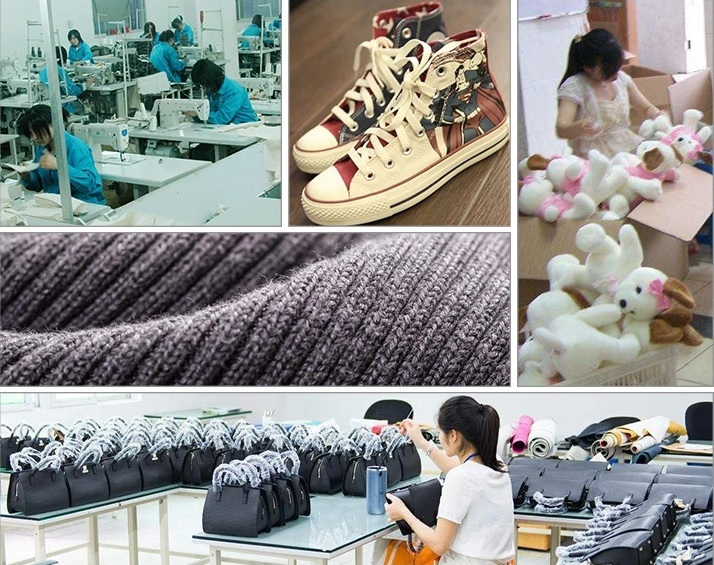 Customer Visit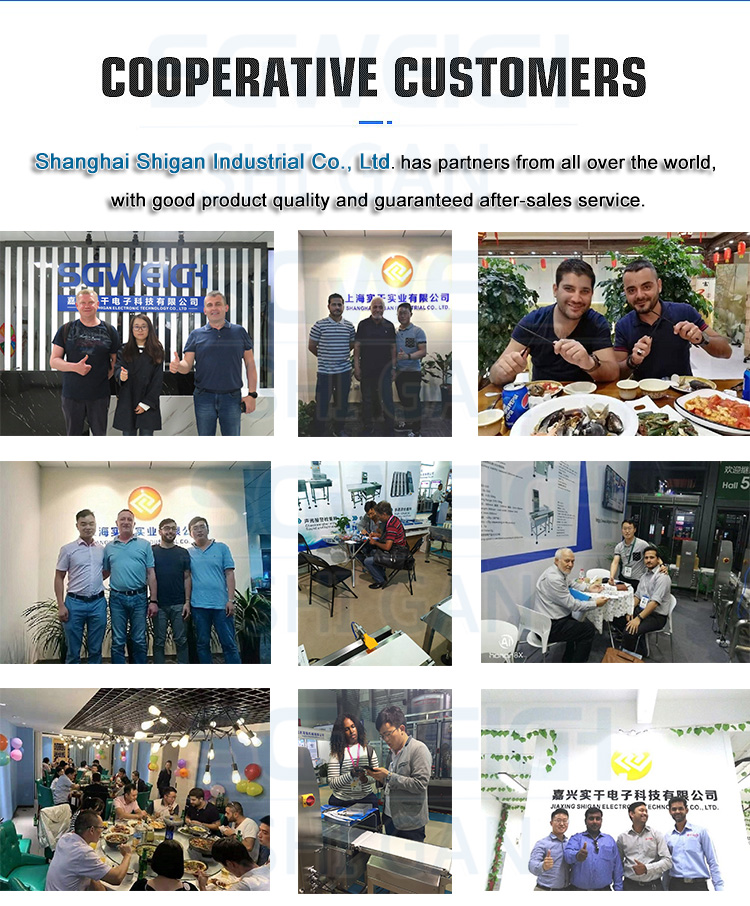 Exhibition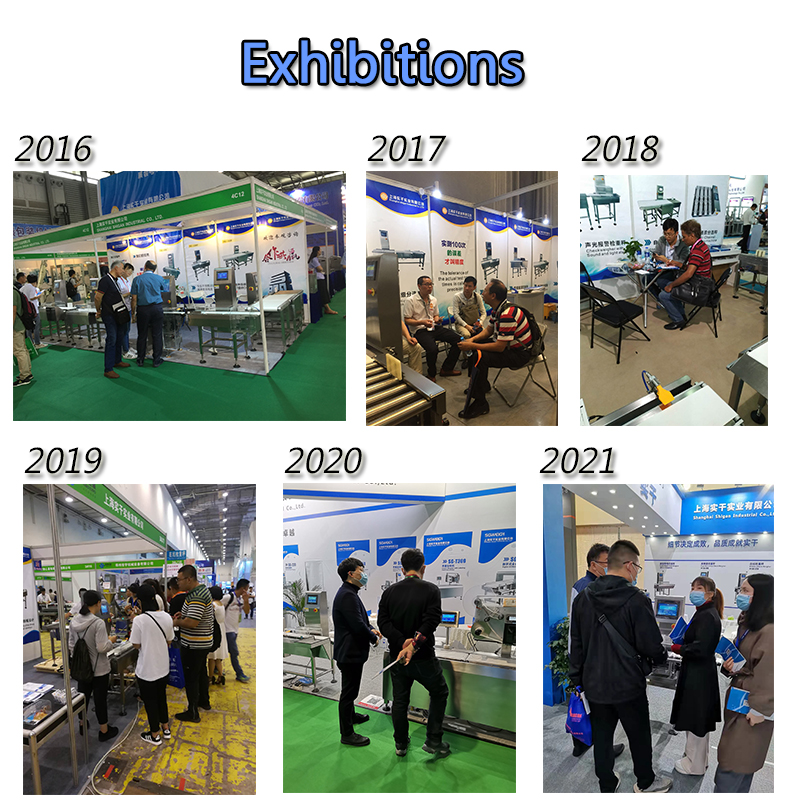 Packaging&Shipping
1.Before packaged, the machines will be tested strictly to guarantee the stability and high accuracy.
2.After tested, the machines will be wrapped with plastic sheet and carefully packed in wooden cases.
Packing Detail:
1.Each Machine with plastic film package first, then placed in a wooden case, wooden case with a foam filling.
2.We loaded the truck with heavy trucks for loading the cargo to the harbor terminal.At the dock we pack the goods in containers and ship them abroad.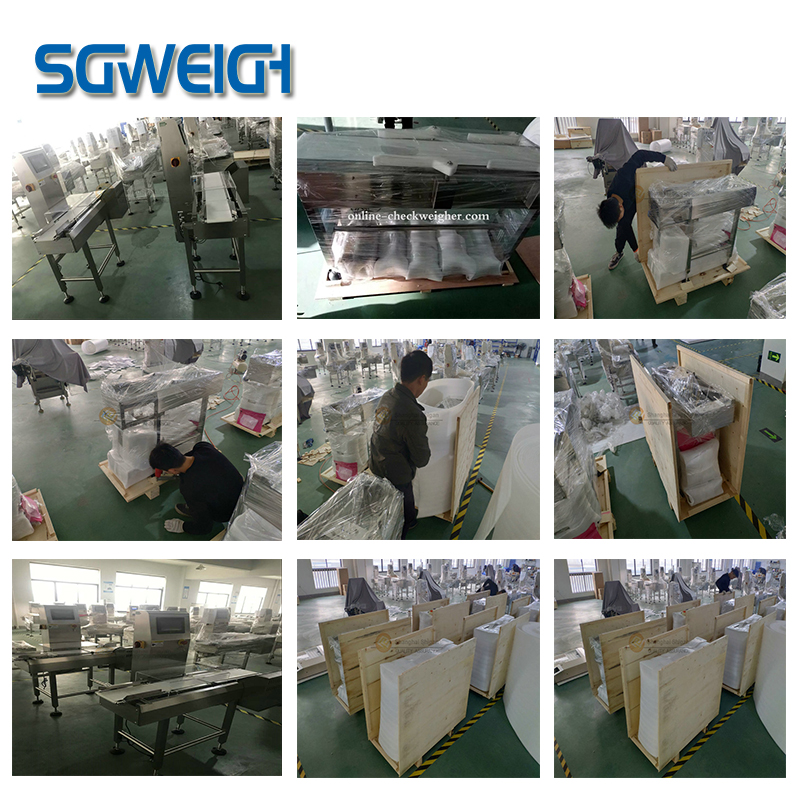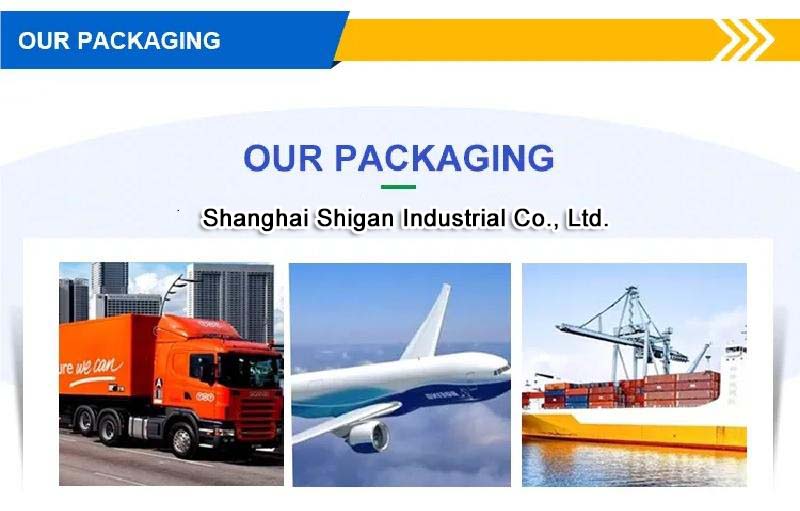 After Sale Service
Based on the spirit of pursuing high-quality products and customer satisfaction, Shanghai Shigan Industrial Co,.Ltd solemnly promises you with the principles of preferential prices, considerate service and reliable product quality.
1.Product quality commitment:
(1). The manufacturing and testing of products have quality records and testing data.
(2). For product performance testing, we sincerely invite users to personally check the whole process and performance of the product, and then pack and ship the product after it is confirmed to be qualified.
2. Product price commitment:
Under the same competitive conditions, our company will sincerely provide you with preferential prices on the basis of not reducing product technical performance or changing product components.
3. Delivery time commitment:
Product delivery time: Try to meet user requirements. If there are special requirements, it needs to be completed in advance, and strive to meet user needs.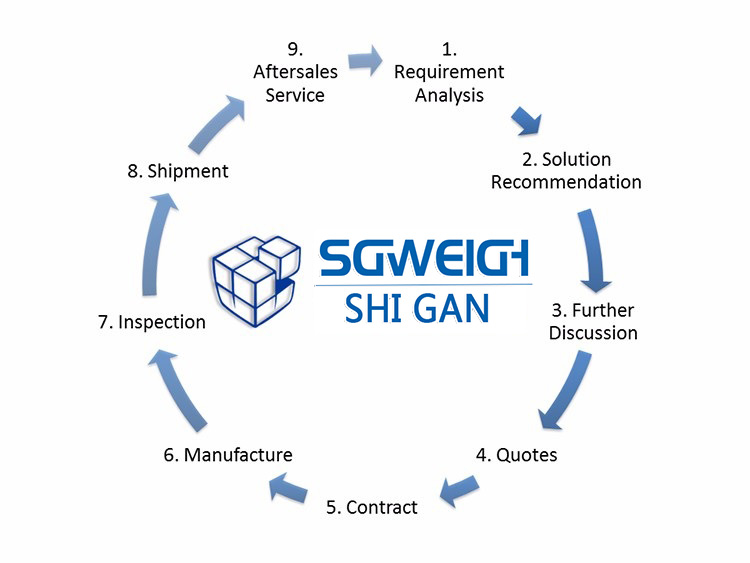 Hot Labels
Multi-level Sorting Checkweigher