Product Description
The High-precision checkweigher with printing, wireless connection check weight machine, multi-level lever type checkweigher mainly sorts the products at multiple levels by automatically weighing the product weight, which is suitable for the dynamic weighing of the assembly line products and the weight detection of the product quality. Multi-level lever type checkweigher is used in various automated assembly lines and industries such as aquatic products, food, and hardware.If you are interested in our products,please contact us!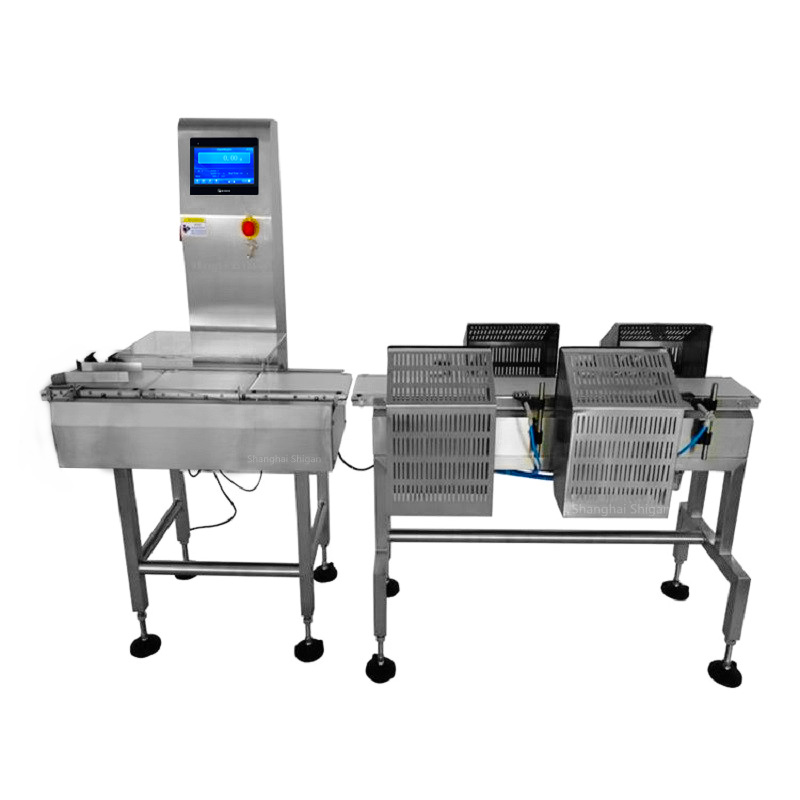 Specification Parameter
Type SG-D220
Weighing Range 10-1200g
Limited of product L: 200 W:150 H: 3-200mm
Accuracy ±0.2 Depends on product
Division Scale 0.1g
Belt Speed 0- 60 m/min
Max Speed 100 pcs/min
Belt Width 220mm
Machine Weight 60kg+44kg
Power Supply AC 110/220V ±10% 50HZ
Power 100W
Main Material SU304 stainless steel
For reference only, please consult for details!
Contact us to recommend a product that is suitable for you!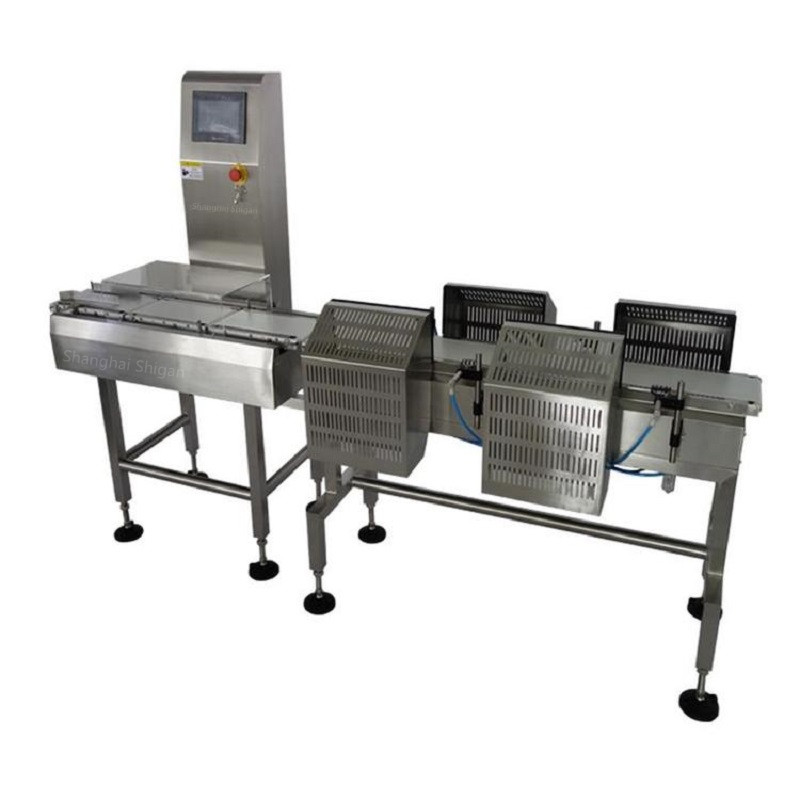 Main Advantages
1) Efficient and economical: multi-stage sorting and automatic weighing, instead of labor, improve efficiency;
2) Strong versatility: the standardized structure of the whole machine and the standardized man-machine interface can complete the weighing of various materials;
3) Multi-level expansion: sorting can be customized according to customer needs;
4) Clear and sensitive: imported high-definition color touch screen, a variety of voice screens, the information is clear at a glance;
5) Professional and easy to use: professional checkweigher system, rich in functions, easy to operate, and various statistical formats of checkweighing data to meet the needs of various production data.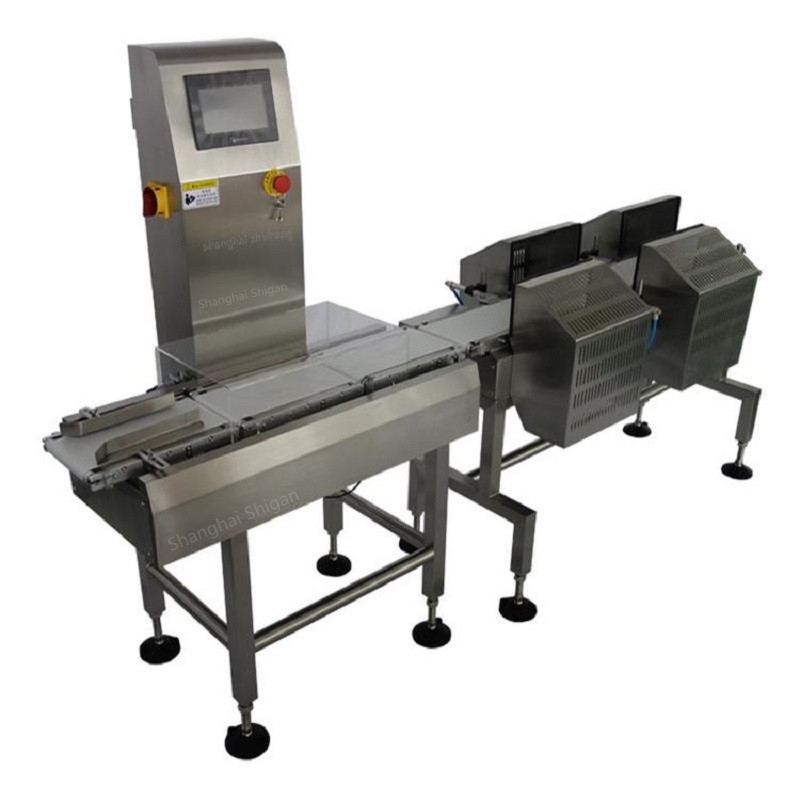 Application
Scope of application: The industrial sorting machine is mainly used for hardware, plastic parts, raw materials, castings, stamping parts, fasteners and other industrial products and raw materials to be classified or sorted by weight and size.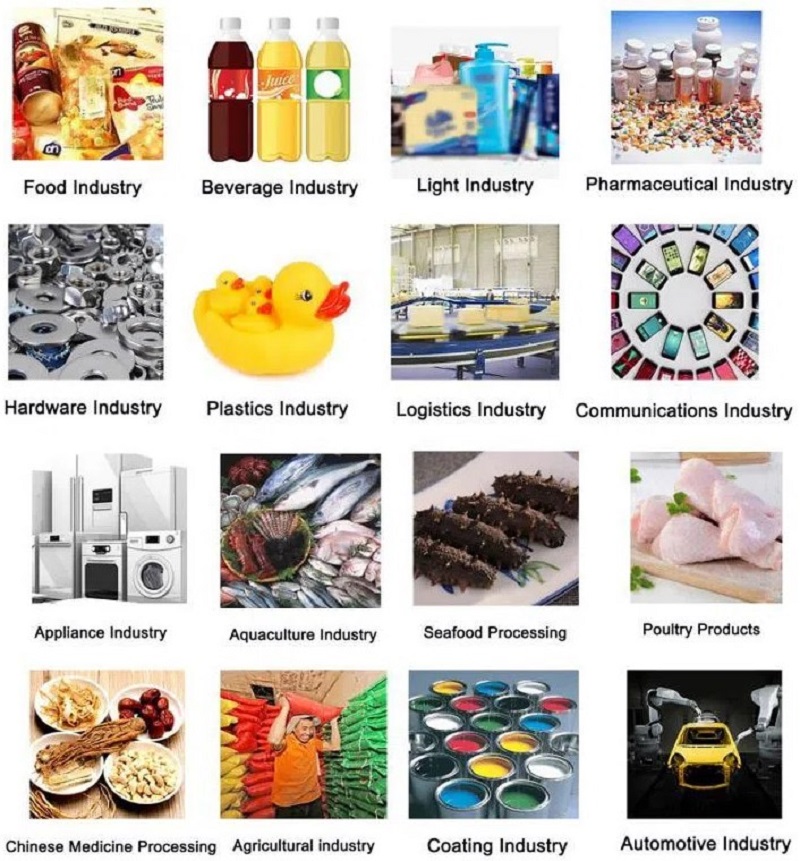 Our Customers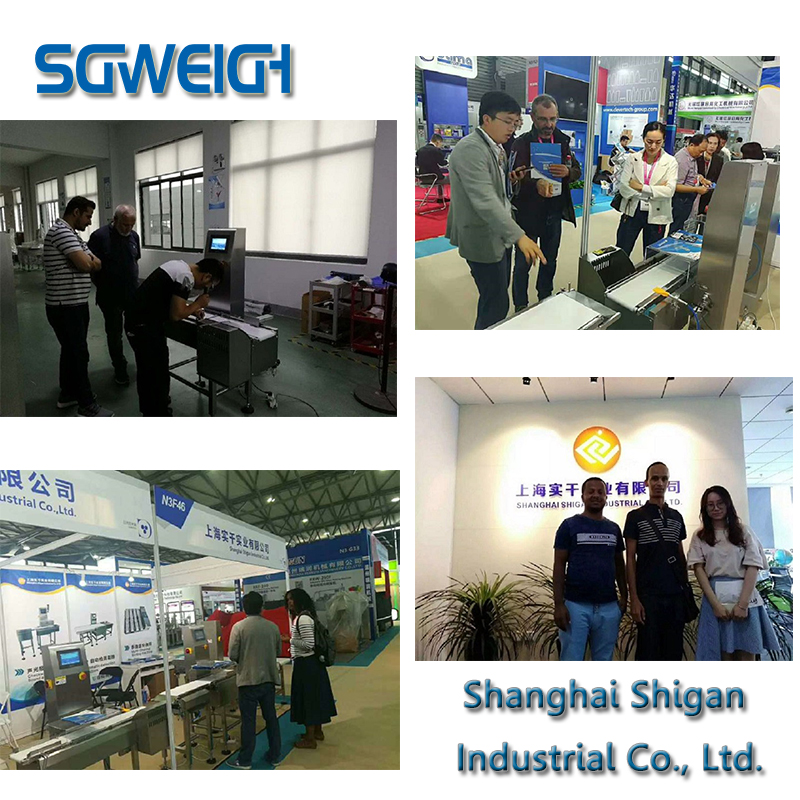 Package & Shipping
Our products can be shipped by sea, air and land.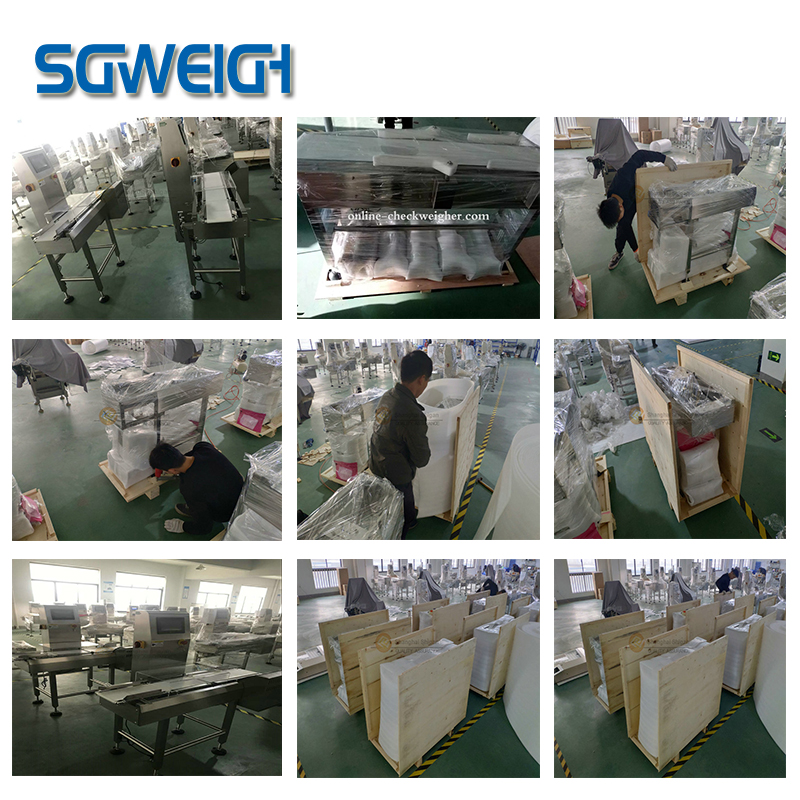 After Sale Service
1.Replacement within seven days, warranty within one year, and lifetime maintenance. Before the products are sold, we will go through strict inspection, and the products you sign for have no quality problems.
2.The products provided to customers are all produced by the original factory, and have factory data accessories.
3.During the warranty period, our company will repair the damaged parts due to quality reasons, and the damage of the parts outside the warranty period. The provided accessories only charge the cost. If the equipment is damaged due to human factors, the parts repaired or provided by our company are calculated at the cost.
Related Products
Hot Labels

Multi-level Sorting Checkweigher