Product Description
The Metal Detector For Conveyor manufactured by Shanghai Shigan has obtained CE certification. The components are reliable and can effectively resist interference on the power line. Reliable Metal Detector Machine has an environmentally friendly automatic switch mode and an intelligent operating switch design. The metal detector for pharmaceutical is combined with a miniature subwoofer and environmentally friendly motor, and it will not malfunction in continuous use. Welcome to consult for quotation information!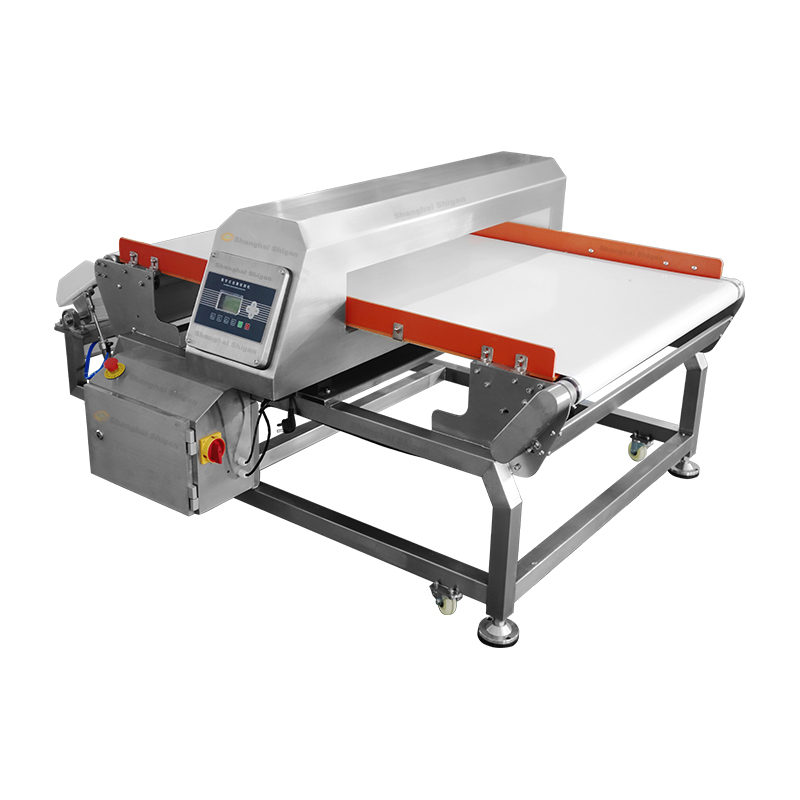 Specification Parameter
Model: SG-M800
Detection method: double balance coil induction method
Detection sensitivity: Iron (φmm): 0.6-0.8, stainless steel (φmm): 1.5-2, non-ferrous (φmm): 1.2-2.3
Induction adjustment: microcomputer control
Detection width: 600mm (customizable)
Detection height: 120mm (customizable)
Alarm mode: sound and light alarm after detecting metal foreign objects, automatic stop of conveyor belt or optional automatic rejecting device
Power supply: AC220V 50-60Hz
Power: about 140W
Dimensions: L1650-H1050*W900(mm)
Machine weight: 90kg
For reference only, please consult for details!
Contact us to recommend a product that is suitable for you!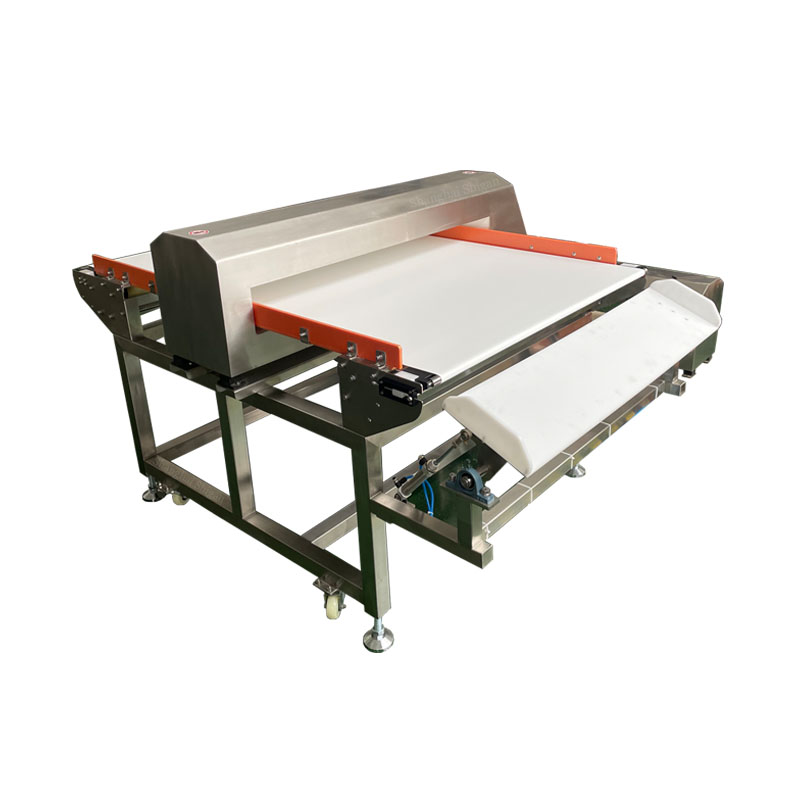 Main Advantages
1. The whole machine is made of 304 stainless steel, which makes it have excellent waterproof performance;
2. Adopt phase adjustment technology;
3. Using high-speed digital signal processing devices and intelligent algorithms to make it more stable and more efficient;
4. It can detect various metal materials such as iron, stainless steel, copper, aluminum and lead;
5. LCD liquid crystal display, simple and convenient operation, easy to realize man-machine dialogue operation;
6. Intelligent self-study function, able to adapt to the detection of various products;
7. Up to 100 products can be preset and numbered;
8. The anti-deviation design of the conveyor belt.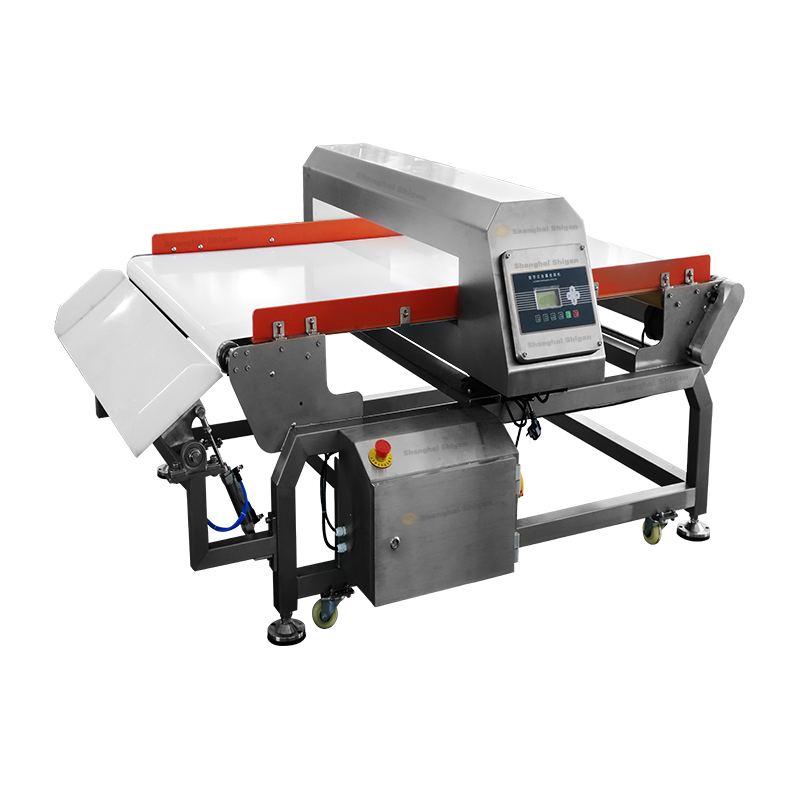 Application
It is suitable for metal detection in food, beverage, candy, dairy products, pharmaceuticals, health care products, aquatic products, meat, daily necessities and other industries.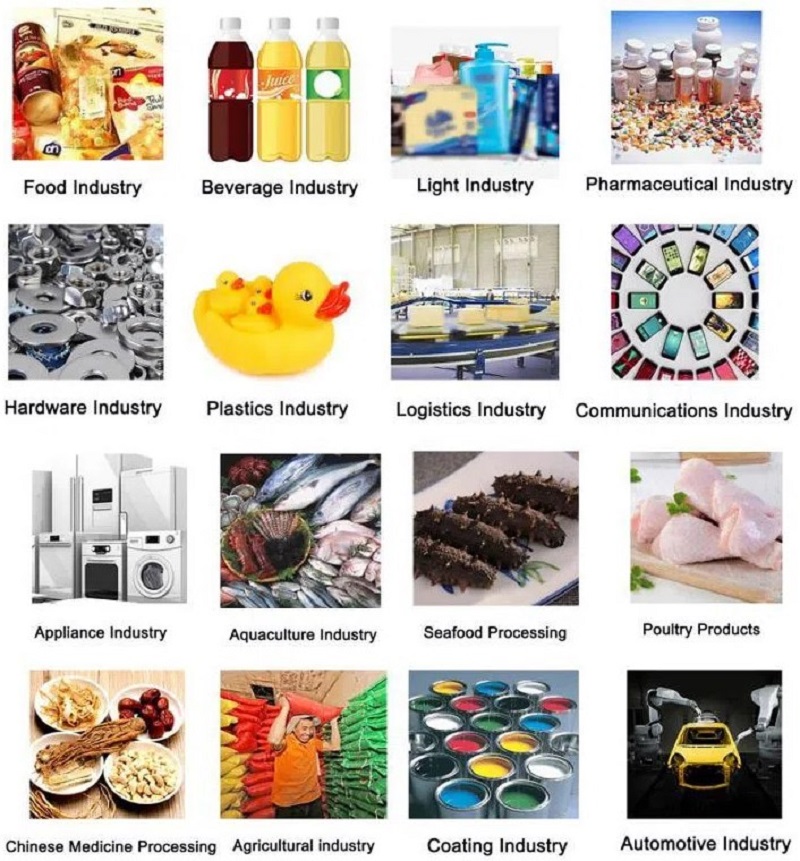 Our Customers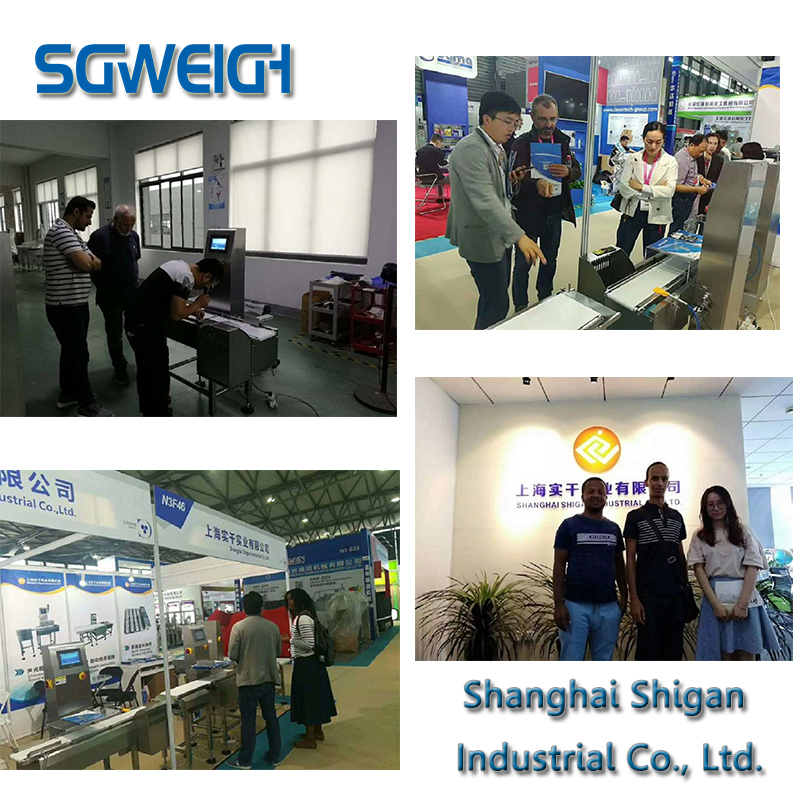 Our Exhibitions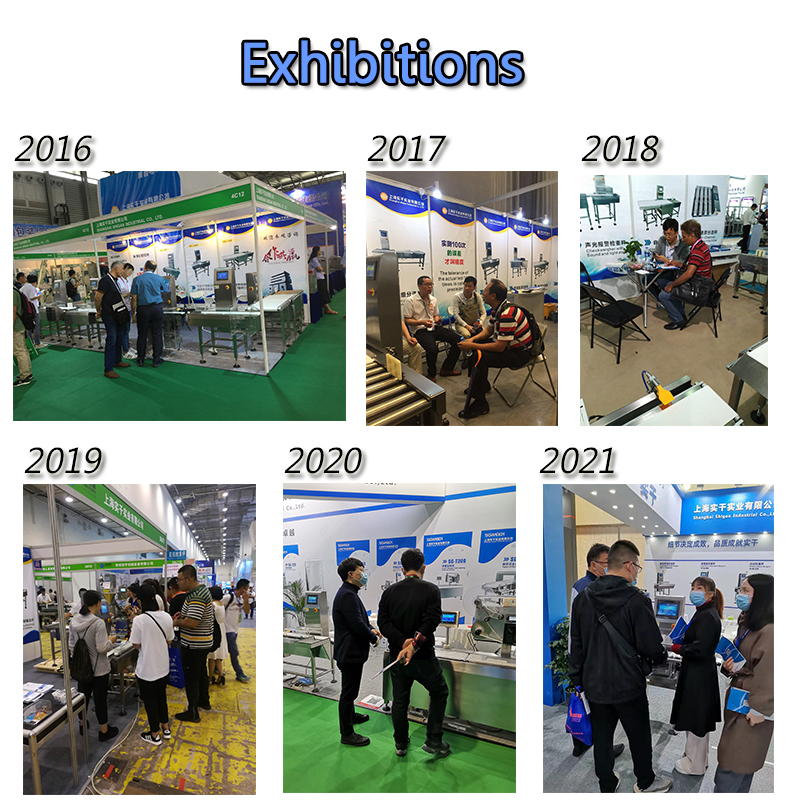 Package & Shipping
Our products can be shipped by sea, air and land.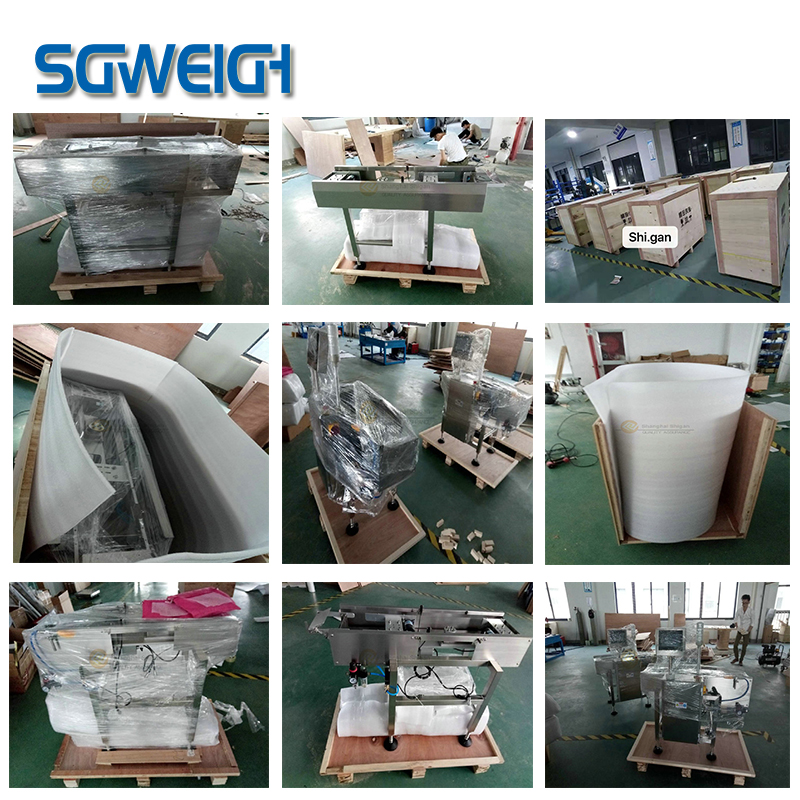 After Sale Service
1.Replacement within seven days, warranty within one year, and lifetime maintenance. Before the products are sold, we will go through strict inspection, and the products you sign for have no quality problems.
2.The products provided to customers are all produced by the original factory, and have factory data accessories.
3.During the warranty period, our company will repair the damaged parts due to quality reasons, and the damage of the parts outside the warranty period. The provided accessories only charge the cost. If the equipment is damaged due to human factors, the parts repaired or provided by our company are calculated at the cost.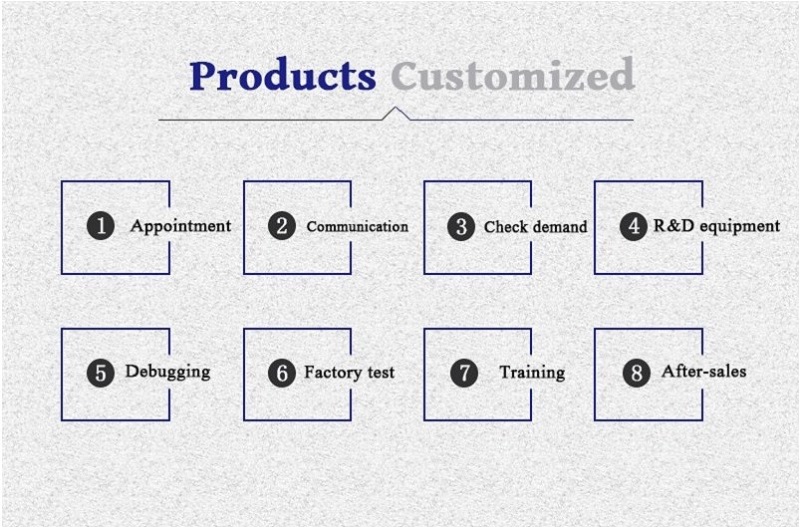 Related Products
Hot Labels

Multi-level Sorting Checkweigher