Product Introduction
The Multi-Conveyor Lane Stick Pack Checkweigher independently developed and produced by Shanghai Shiqian Industrial Co., Ltd. adopts a patented weighing structure to achieve simultaneous high-precision weighing of each row and independent elimination of each channel.Multi Lane Online Ultra Fast Checkweigher greatly increases the weighing speed and avoids empty packages, underweight and overweight.Welcome to consult for quotation information !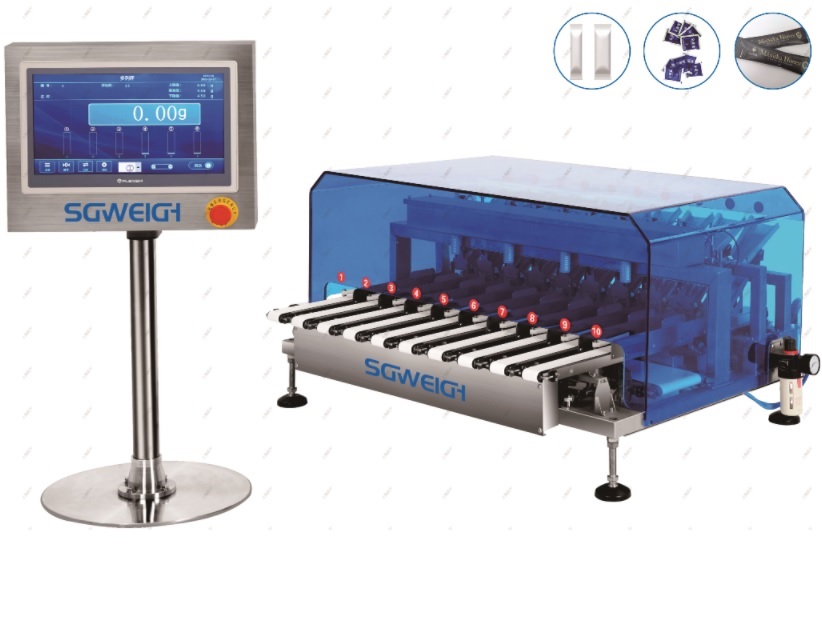 Technical Parameters
Type:SX-10XM
Weighing scope:2-300g
Restrictions of product:L:180 W:40 H:2-20(mm)
Accuracy:±0.01g (Depends on products)
Division scale:0.01g
Belt width:30mm
Highest speed:70pcs/min(one lane)
Weight of machine:about 200Kg
Powder supply:AC220V 50HZ
Power:about 300W
Main material:SUS304(Stainless Steel)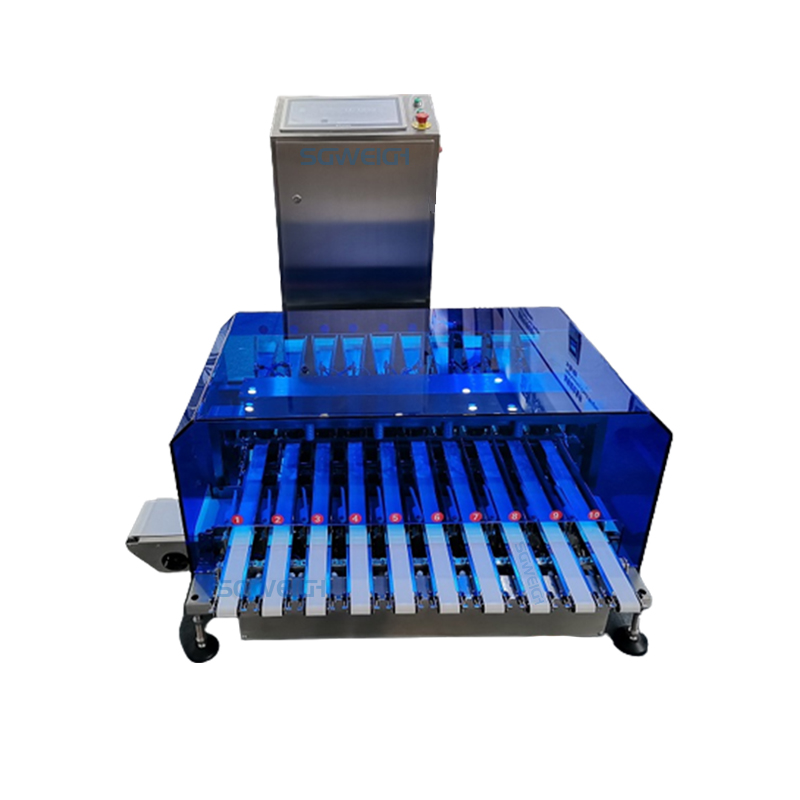 Main Features
1. Large screen display, clear viewing and easy operation
2. Default Chinese and English operation interface (can be customized in multiple languages)
3. Weight compensation function
4. Bar charts and curve charts are used by customers to analyze product qualification rates
5. Three-level operation authority management, supporting self-set passwords
6. Can store 100 product formula presets
7. Multiple ways to eliminate unqualified products
8. Multi-channel product passing to improve production efficiency (the number of channels can be customized)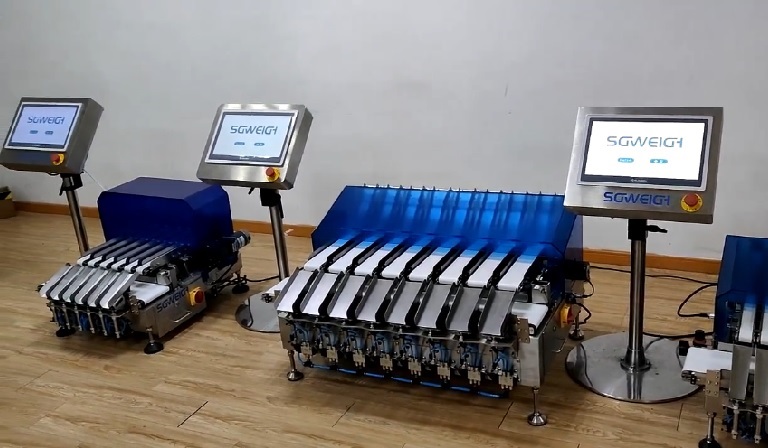 Application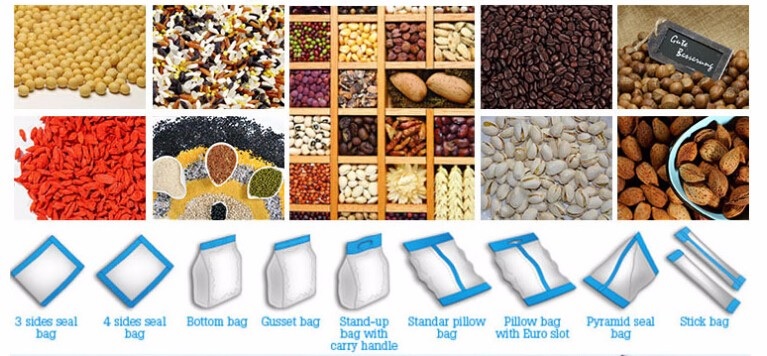 Our Customers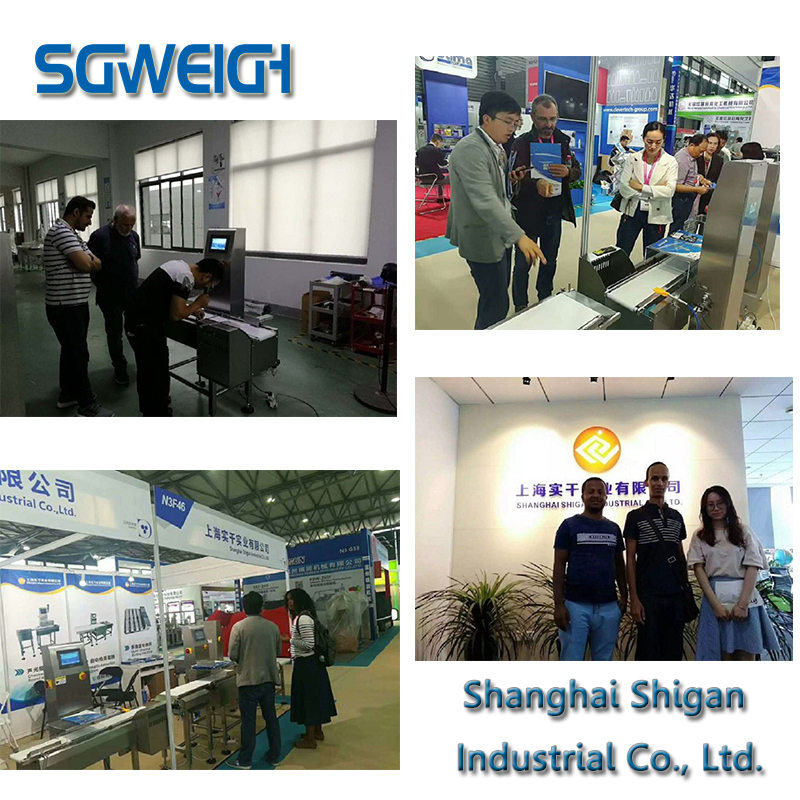 Our Exhibitions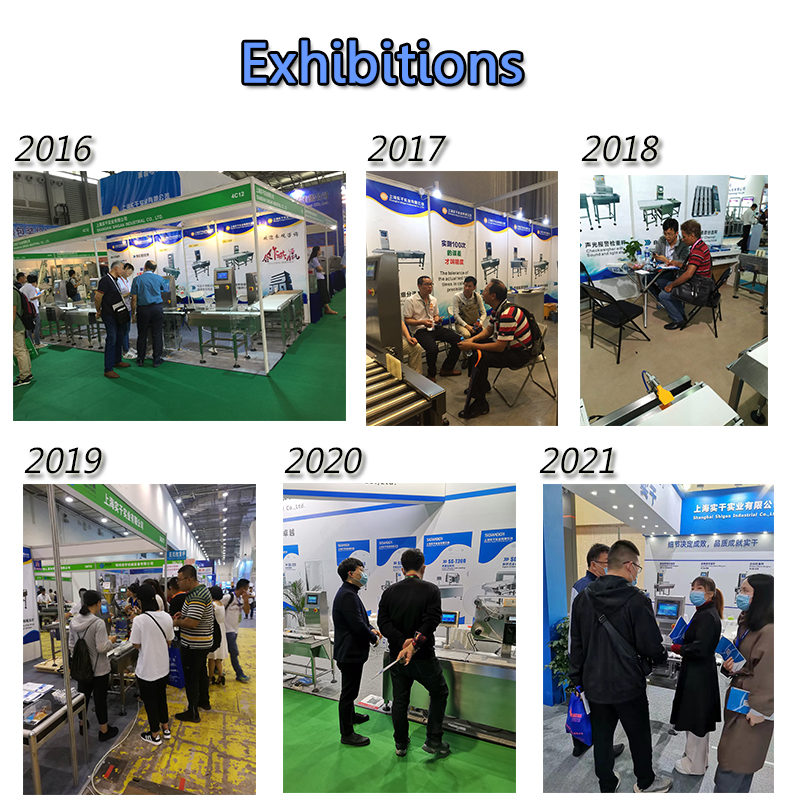 Package & Shipping
1.Before packaged, the machines will be tested strictly to guarantee the stability and high accuracy.
2.After tested, the machines will be wrapped with plastic sheet and carefully packed in wooden cases.
Packing Detail:
1.Each Machine with plastic film package first, then placed in a wooden case, wooden case with a foam filling.
2.We loaded the truck with heavy trucks for loading the cargo to the harbor terminal.At the dock we pack the goods in containers and ship them abroad.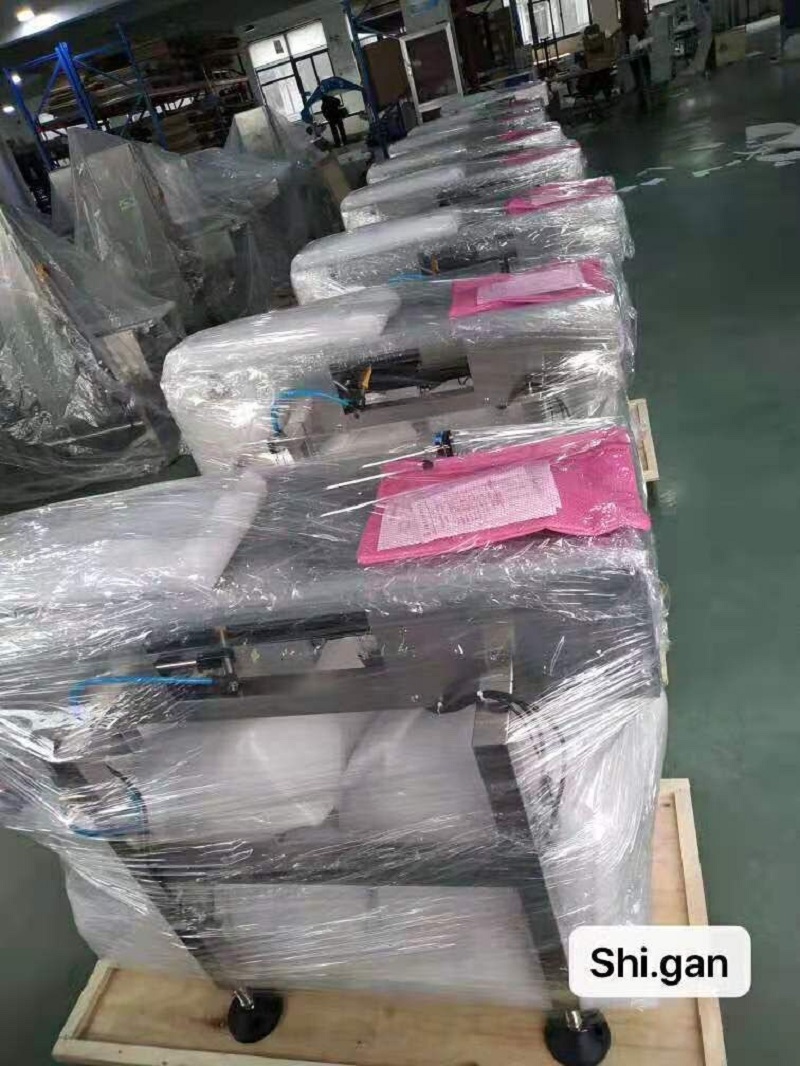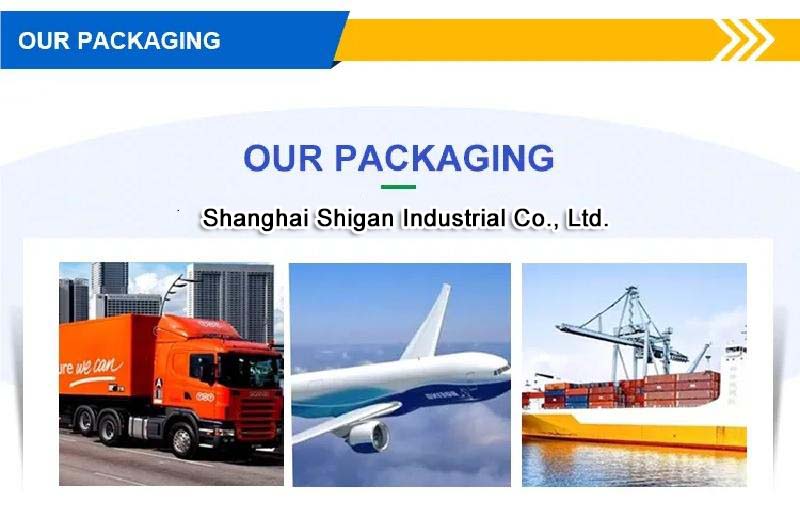 After Sale Service
Based on the spirit of pursuing high-quality products and customer satisfaction, Shanghai Shigan Industrial Co,.Ltd solemnly promises you with the principles of preferential prices, considerate service and reliable product quality.
1.Product quality commitment:
(1). The manufacturing and testing of products have quality records and testing data.
(2). For product performance testing, we sincerely invite users to personally check the whole process and performance of the product, and then pack and ship the product after it is confirmed to be qualified.
2. Product price commitment:
Under the same competitive conditions, our company will sincerely provide you with preferential prices on the basis of not reducing product technical performance or changing product components.
3. Delivery time commitment:
Product delivery time: Try to meet user requirements. If there are special requirements, it needs to be completed in advance, and strive to meet user needs.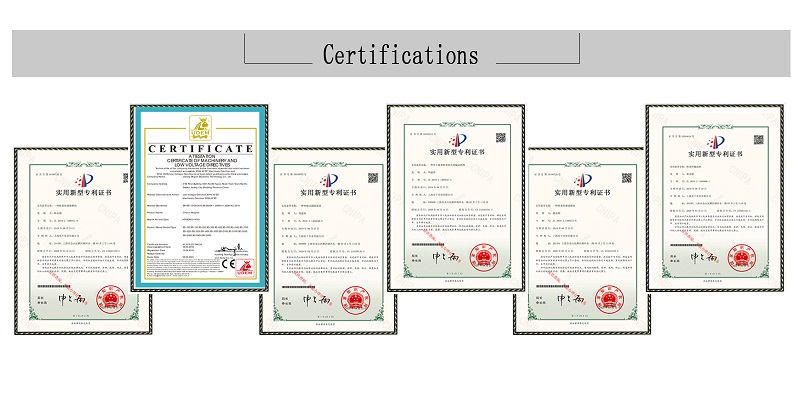 Hot Labels
Multi-level Sorting Checkweigher