Product Description
Multi-Lane Checkweigher is used for automatic weight detection, upper and lower limit discrimination or weight classification and selection on various automated assembly lines and logistics conveying systems, and can also be used for product packaging and missing parts detection. In addition,Multi Lane Check Weight Machine of Stickpack can directly replace manual weighing, thereby protecting the customer's brand image and improving customer production efficiency and production quality.Welcome to consult for quotation information!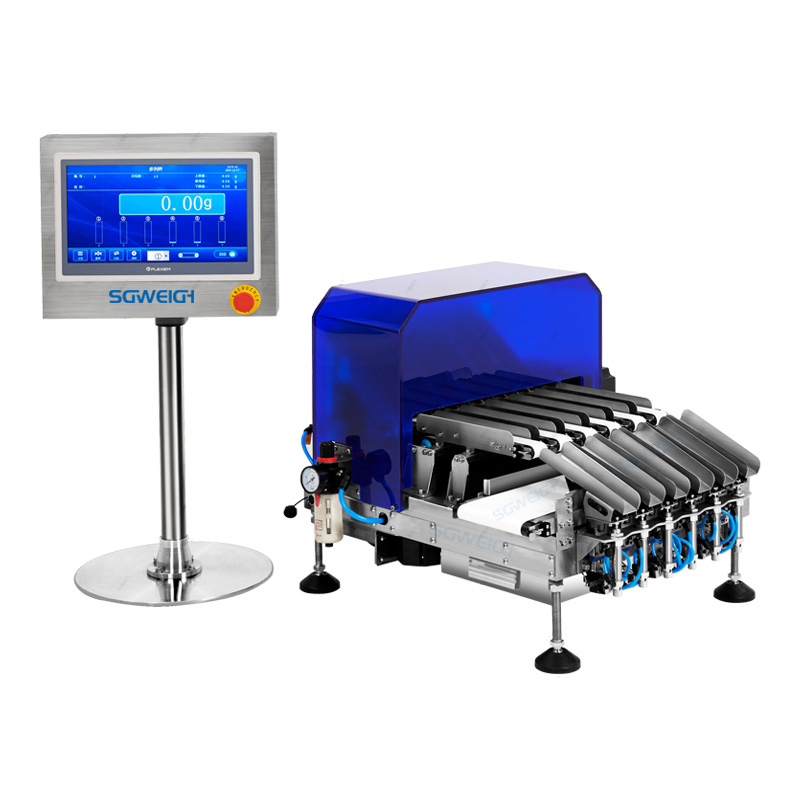 Product Details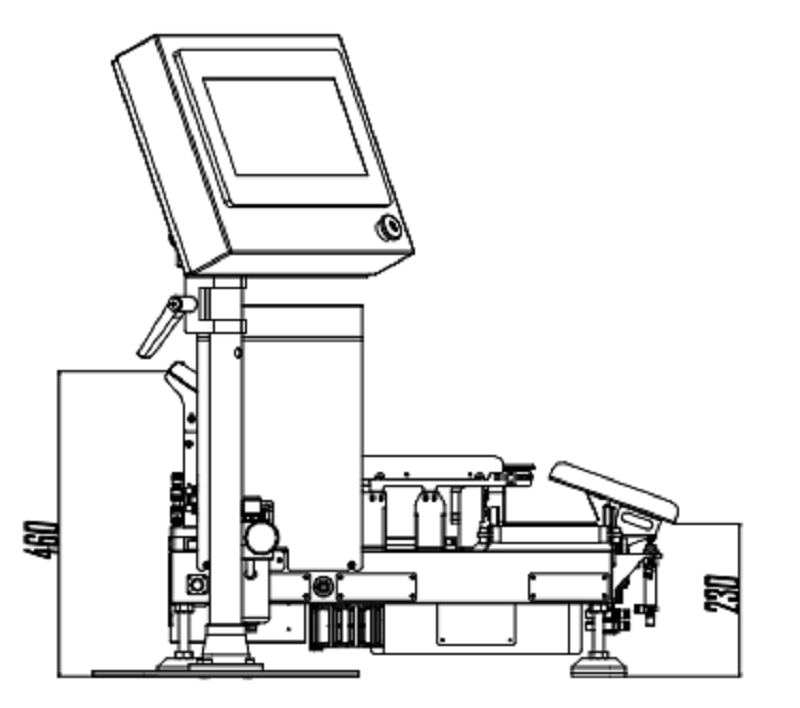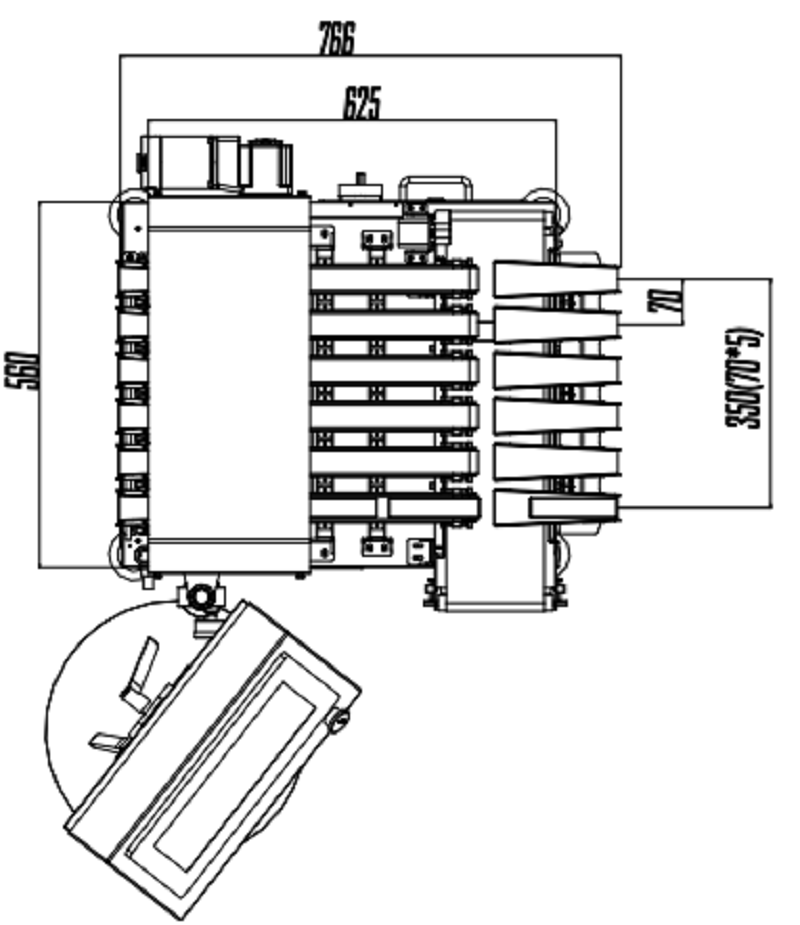 Specification Parameter
SG-6X Multi-Column Checkweigher
Model

SG-Multi-Column Checkweigher

Weighing Range

1-30g

Minimum Scale

0.01g

Sorting Speed

Maximum 50 pieces/min (one channel)

Conveying Speed

20-100m/min

Operation Method

Touch operation

Conveying Direction

Can be placed according to the actual situation on site

Elimination method

Elimination Method

Lifting Rejection

Belt Height From The Ground

450±50mm (can be customized according to customer requirements)

machine structure

Machine Structure

Stainless steel (SUS304)

Power Supply

220V 50-60HZ

Power

About 1000W

Windshield

Thick acrylic (to avoid airflow interference)

Working Environment

Temperature: 0℃~40℃, Humidity: 30%~95%

Remark

The attributes and usage environments of the tested products are different, and the detection speed and accuracy are also different, and the actual test is used as the standard.
Main Advantages
1. Large-size color LCD touch screen interface, easy to operate and intuitive to display.
2. Support multi-language customization, the default is Chinese and English.
3. Equipped with photoelectric automatic detection of empty bags, and the speed of the conveyor belt is adjustable.
4. The parameter setting has three levels of password protection, which can only be operated by managers.
5. Product weighing data can be exported via USB.
6. Power-off protection function, accidental power-off parameters remain unchanged.
7. The parameters of different products can be set to store 100 kinds of detection data, which is convenient for users to switch and call.
8. Data statistics function. Total number of products passed/total underweight products/total overweight products passed over a period of time.
9. The mechanical structure is simple, and the buckle-type conveyor belt is convenient for disassembly, cleaning and maintenance. Comply with GMP and HACCP regulations.
10. Automatic dynamic compensation value and dynamic zero point tracking, including zero point tracking during continuous operation of the equipment, to ensure reliable detection data.
11. The graph/histogram shows the statistical distribution of sorting (re-examination) results, and the window displays the last 10 re-examination result values.
12. Using patented technology, independent research and development of single-chip microcomputer system, unique filtering algorithm, with ultra-high precision and reliability. Ensure system stability.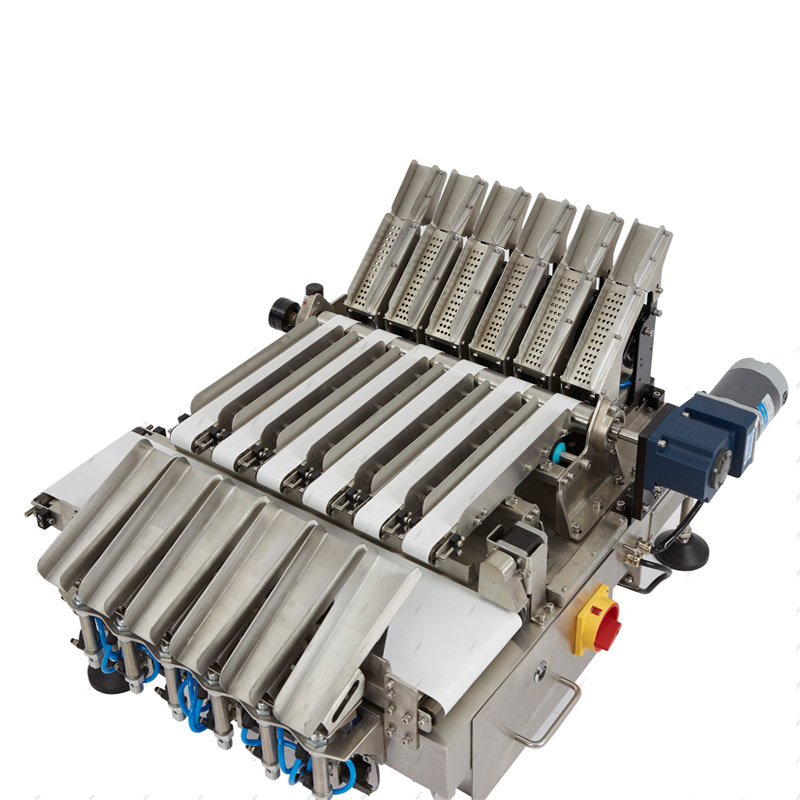 Application
It is widely used in online detection in pharmaceutical, food, cosmetic, chemical, hardware and other industries.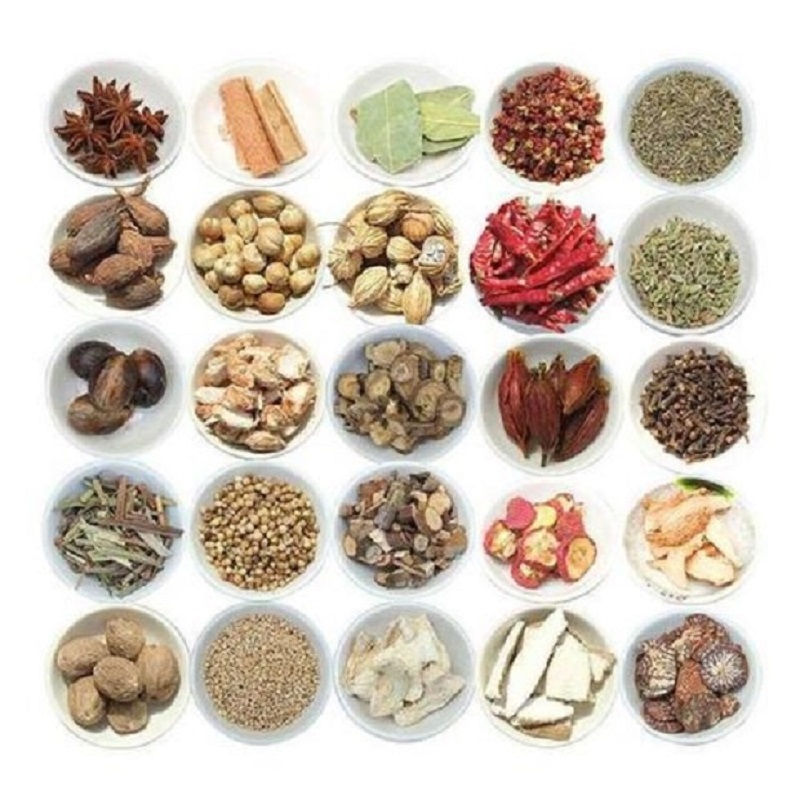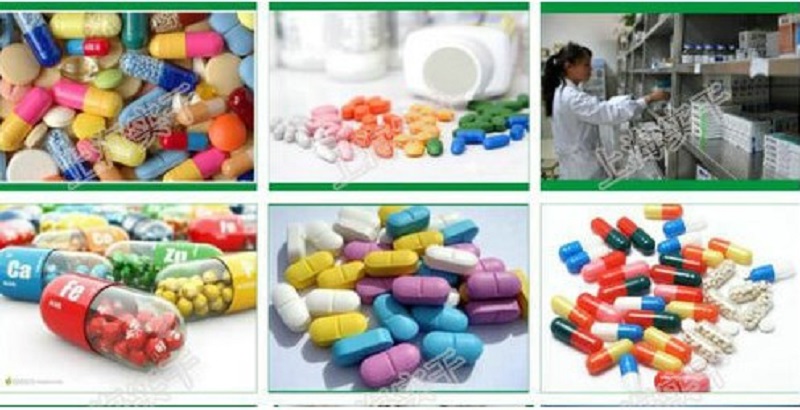 Our Company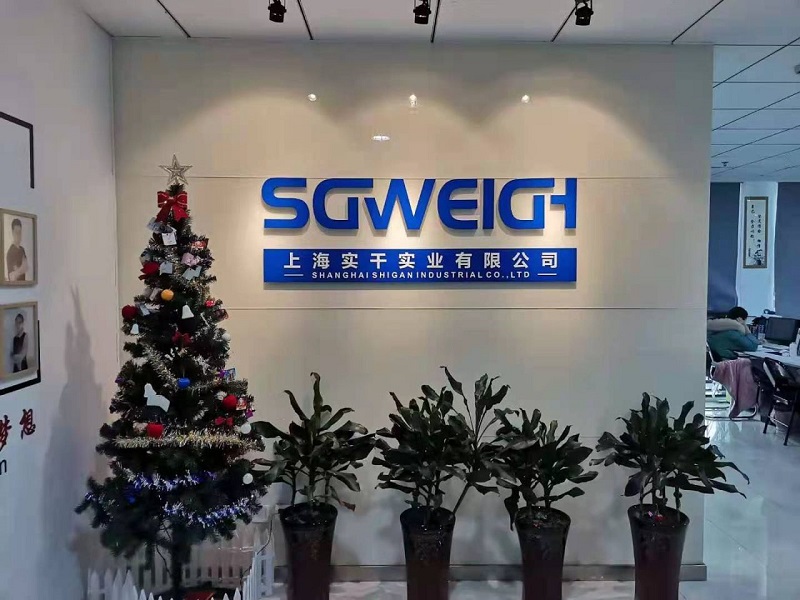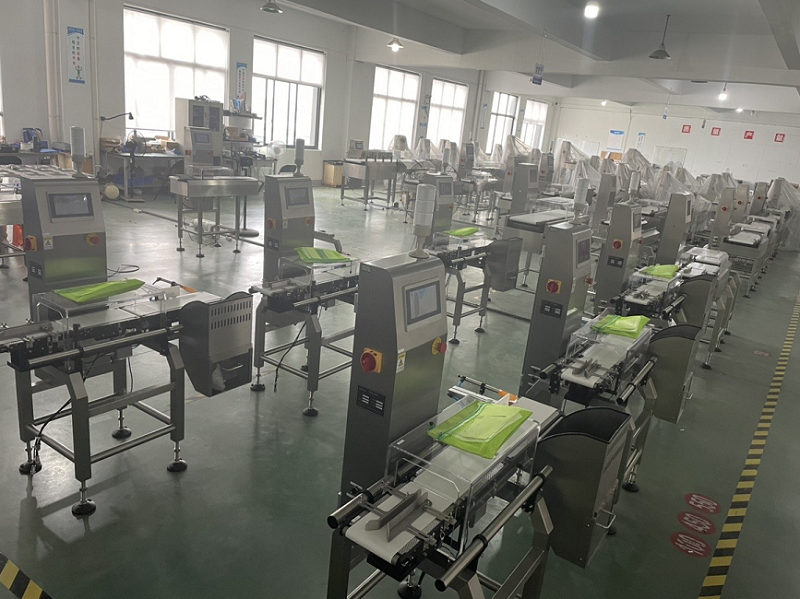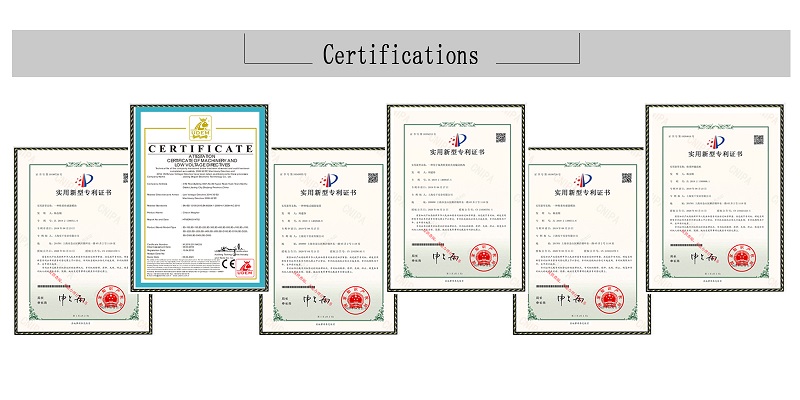 Our Customers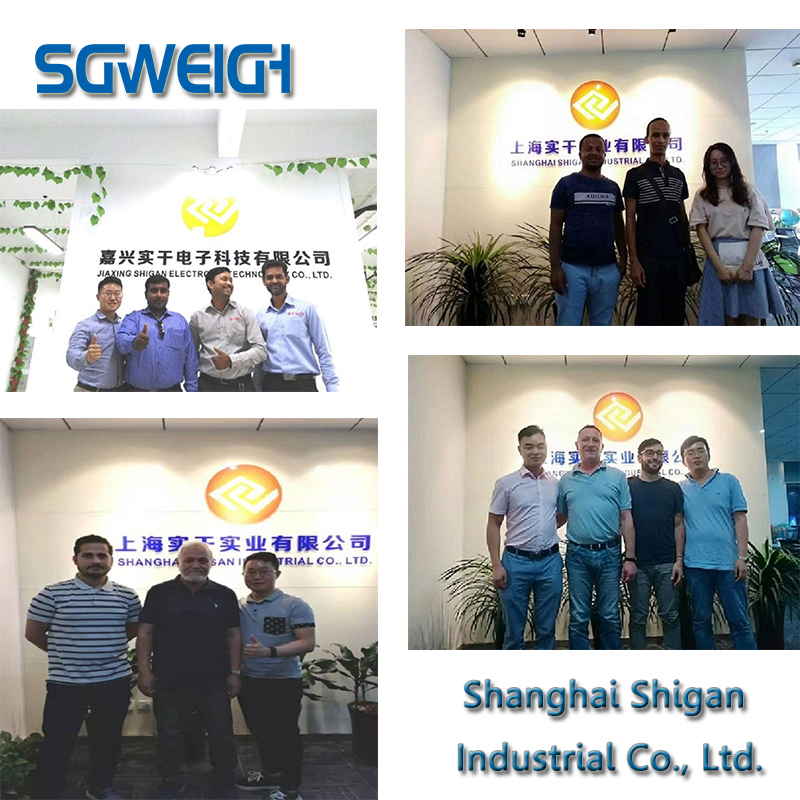 Our Exhibitions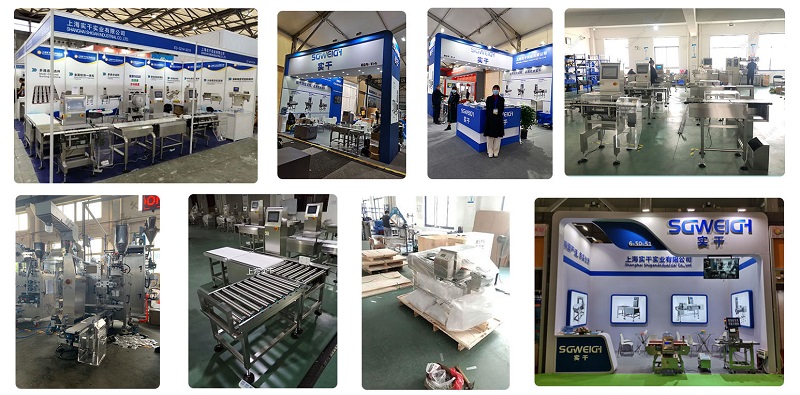 Package & Shipping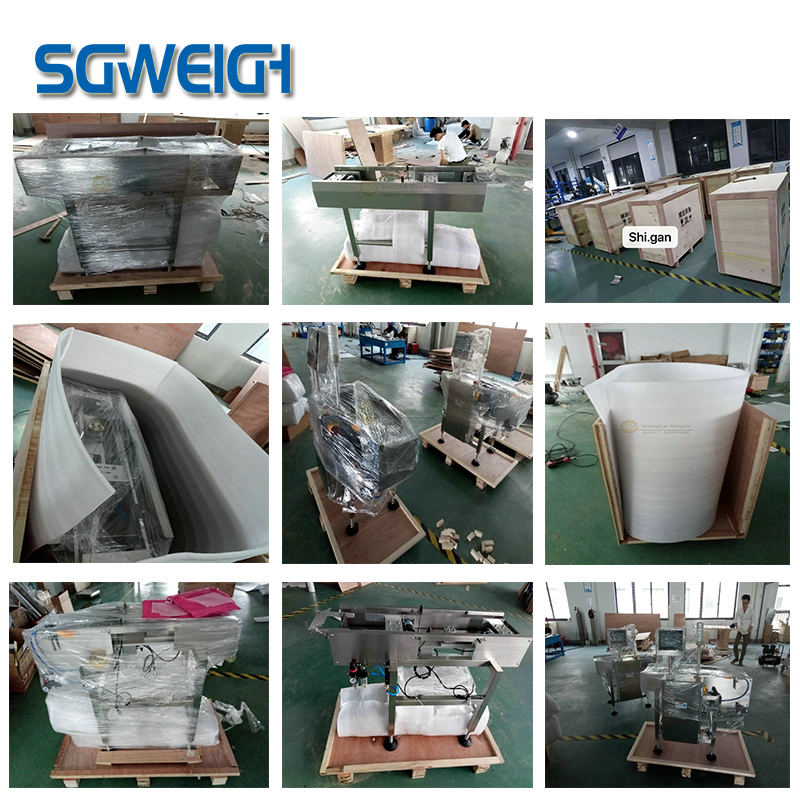 After Sale Service
Q1: Are you a manufacturer or a trading company?
A: We are the manufacturer. We have a professional factory in Guangdong, China, producing various packaging machines, automatic metal detectors, dynamic checkweighers, automatic weighing and labeling machines, etc.
Q2. Do you sell the accessories of the product?
Answer: Yes. We can provide spare parts for customers who have problems with the minimum cost.
Q3. How about the product packaging? Is it easy to damage during transportation?
A: We are packaged with a plywood box, which is enough for transportation.
Q4. What is your after -sales policy?
Answer: Customer first is our principle. All of our products have a 12 -month warranty period. We provide necessary video guidance for daily issues. If the machine encounters a lot of problems, our technical engineers can support overseas services.
Q5. Do you accept the customer logo and customization?
A: We support a variety of ODM/OEM. If you have this need, please contact us at any time to customize the suitable machine.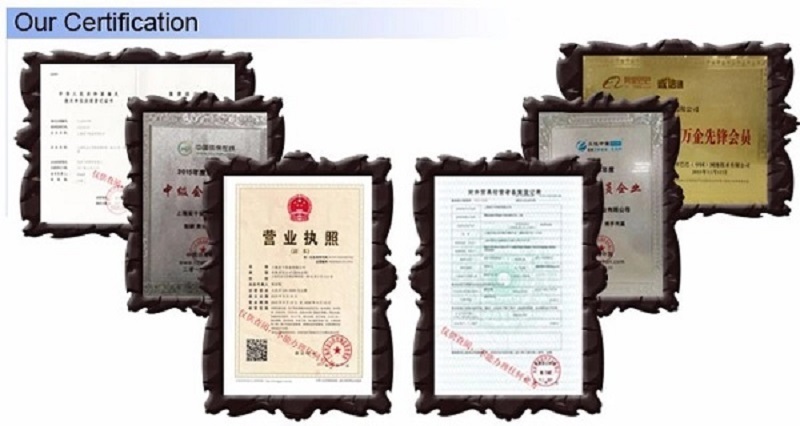 Hot Labels
Multi-level Sorting Checkweigher