Product Introduction
Textile Safety Detection Metal Detector Machine is mainly used in food, medicine, toys, clothing, textiles, plastic products, footwear, printing, paper bags and other industries to detect metal foreign objects such as broken needles and iron wires that are mixed or lost in raw materials or products. To the function of automatic flap removal of metal foreign objects.Fabric Production Line Metal Detector is highly intelligent in operation and use, has excellent performance, is easy to use, and improves production efficiency.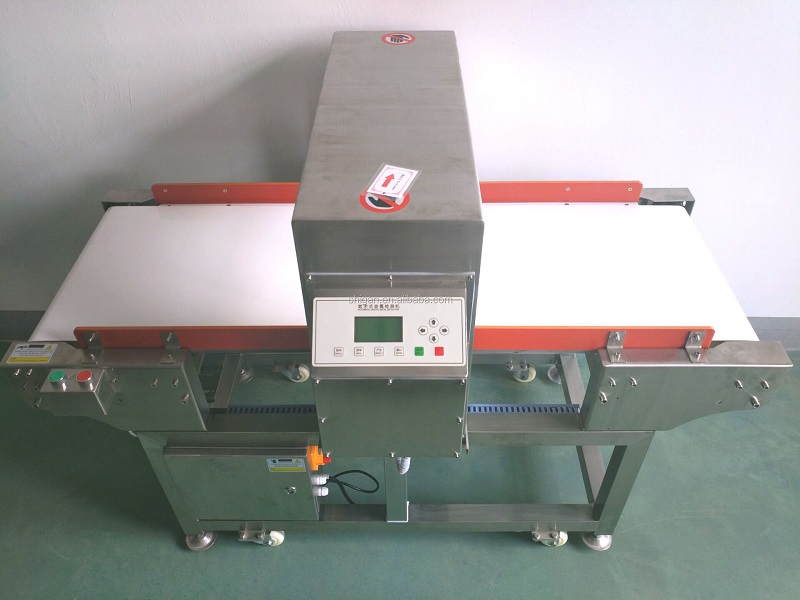 Technical Parameters
Detection method: electromagnetic wave detection, combination of new analog circuit and digital circuit
Display: 7/10 inch color touch screen
Effective detection width: 40cm (can be customized according to customer needs)
Effective detection height: 10-20cm (can be customized according to customer needs)
Sensitivity adjustment: 100 levels
Detection sensitivity: 0.8-3.0mm iron ball, 1.5-5.0mm stainless steel
Alarm mode: buzzer alarm, motor stops automatically
Conveyor belt speed: 20m/min (can be customized according to customer needs)
Power supply: 100-265VAC 50-60Hz
Appearance size: 135cm (L) * 80cm (W) * 100cm (H) (can be customized according to customer needs)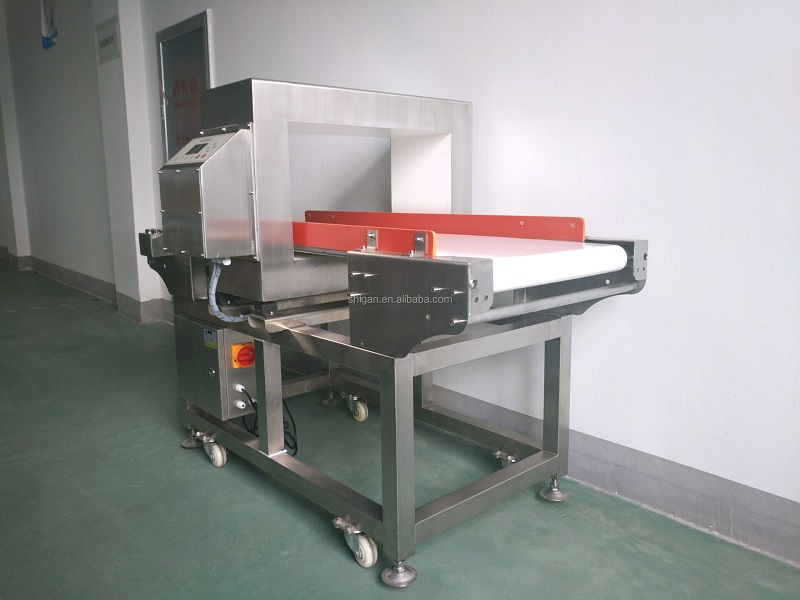 Main Features
1. The whole machine is made of 304 stainless steel, which makes it have excellent waterproof performance;
2. Adopt phase adjustment technology;
3. Using high-speed digital signal processing devices and intelligent algorithms to make it more stable and more efficient;
4. It can detect various metal materials such as iron, stainless steel, copper, aluminum and lead;
5. LCD liquid crystal display, simple and convenient operation, easy to realize man-machine dialogue operation;
6. Intelligent self-study function, able to adapt to the detection of various products;
7. Up to 100 products can be preset and numbered;
8. The anti-deviation design of the conveyor belt;
9. Bearing capacity ≤30Kg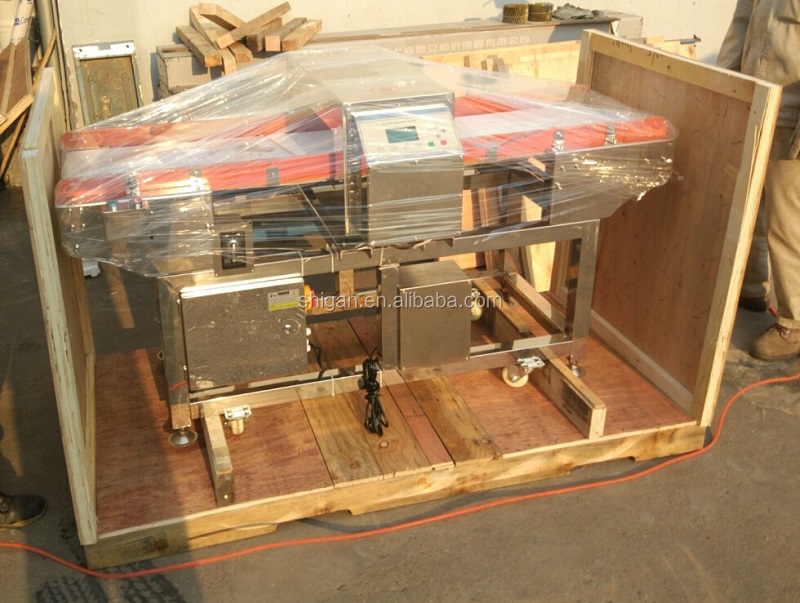 Application
It is suitable for impurity detection of products in food, pharmaceutical, chemical, textile, toy and other industries.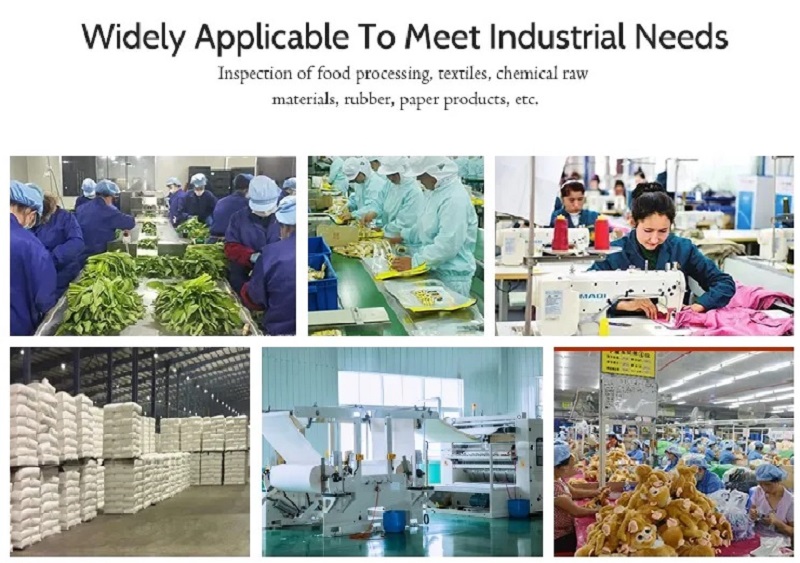 Our Customers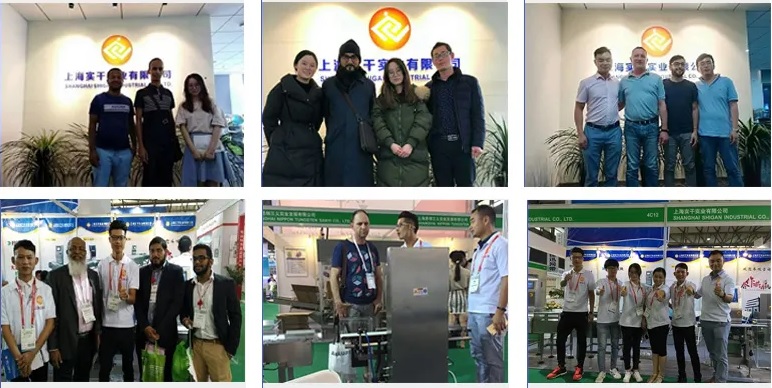 Our Exhibitions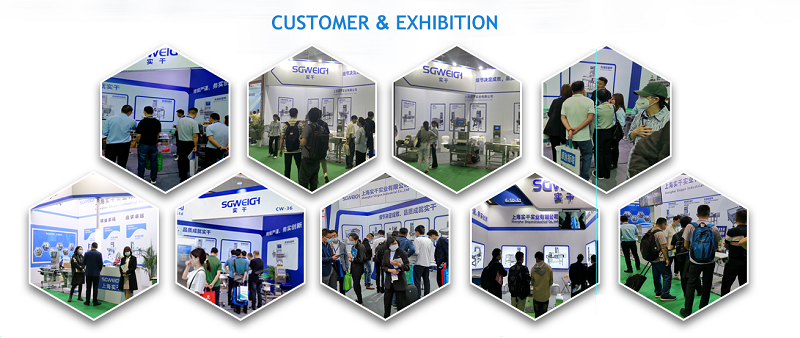 Package & Shipping
1.Before packaged, the machines will be tested strictly to guarantee the stability and high accuracy.
2.After tested, the machines will be wrapped with plastic sheet and carefully packed in wooden cases.
Packing Detail:
1.Each Machine with plastic film package first, then placed in a wooden case, wooden case with a foam filling.
2.We loaded the truck with heavy trucks for loading the cargo to the harbor terminal.At the dock we pack the goods in containers and ship them abroad.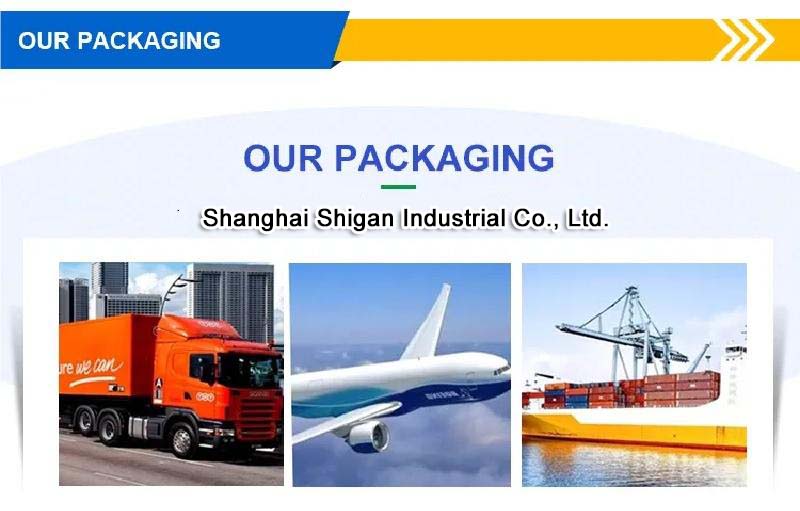 After Sale Service
Based on the spirit of pursuing high-quality products and customer satisfaction, Shanghai Shigan Industrial Co,.Ltd solemnly promises you with the principles of preferential prices, considerate service and reliable product quality.
1.Product quality commitment:
(1). The manufacturing and testing of products have quality records and testing data.
(2). For product performance testing, we sincerely invite users to personally check the whole process and performance of the product, and then pack and ship the product after it is confirmed to be qualified.
2. Product price commitment:
Under the same competitive conditions, our company will sincerely provide you with preferential prices on the basis of not reducing product technical performance or changing product components.
3. Delivery time commitment:
Product delivery time: Try to meet user requirements. If there are special requirements, it needs to be completed in advance, and strive to meet user needs.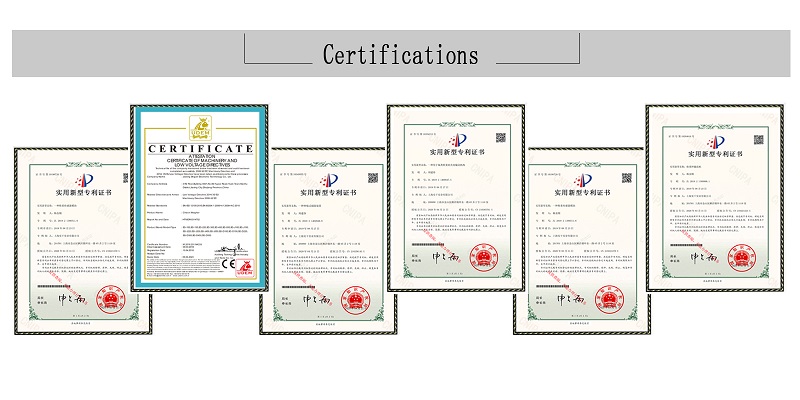 FAQ
Q1. Are you a manufacturer or trader?
A: We are a manufacturer and we are located in Shanghai, China. We have our own design team for product design.
Q2. What are your company's requirements for payment terms?
A: TT,L/C,Western Union,Money Gram,Paypal,International Credit Card.,
Q3. What kind of shipping method can you provide? Can you update the production process information in time after we place the order?
A: By sea, by air and by international express. After confirming your order, we will update you with the production details by email and photos.
Q4. Do you accept customer logo and customization?
A: We accept all kinds of customization and logo for our customers for all our products.
Q5. How about the packing for product? Is it easy damaged during transportation?
A: No.We takes of wooden case and it is very safe.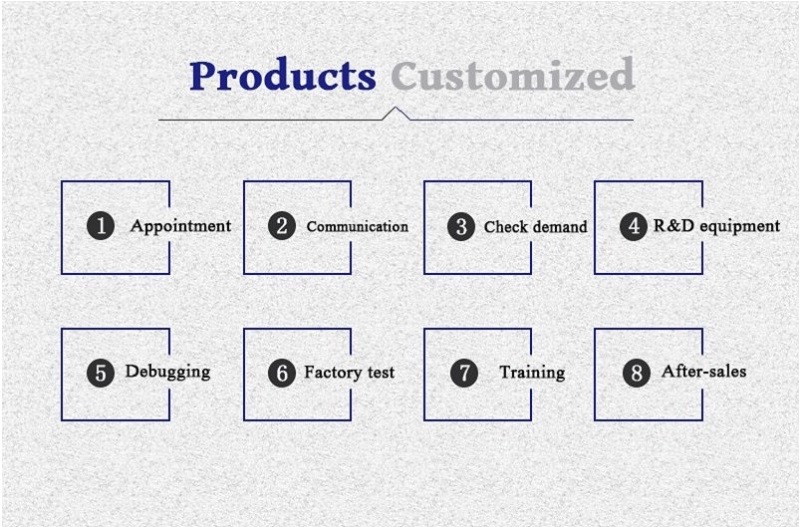 Hot Labels
Multi-level Sorting Checkweigher