Product Description
The Bottled product metal detection, multi-function and high-precision, multi-industry metal detector is a detection equipment developed by digital intelligent technology.Multi-function and high-precision, multi-industry metal detector realizes the full digitization and intelligence of metal detection technology, with excellent performance and simple operation, which improves the production efficiency of enterprises.If you are interested in our products,please contact us!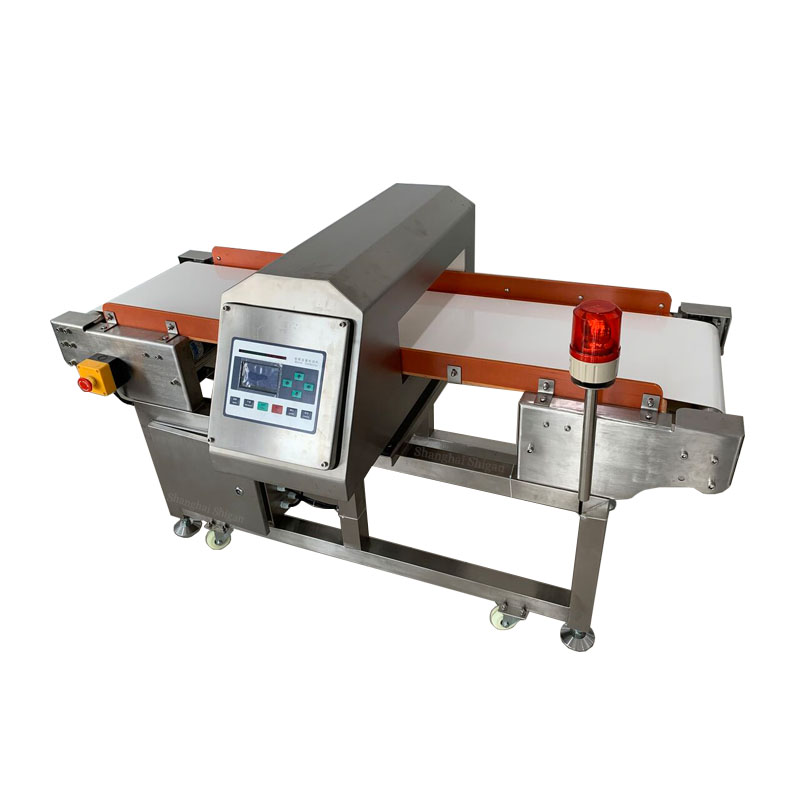 Specification Parameter
Detection method: Magnetic field induction, digital circuit processing
Induction adjustment: 1-10 level adjustable
Detection width: 600mm or customized
Detection height: customized
Alarm mode: sound and light alarm, conveyor belt automatically retreats, eight-point detection position display
Power supply: Ac220V 50-60Hz
Power: 60/90W
Net weight: about 250KG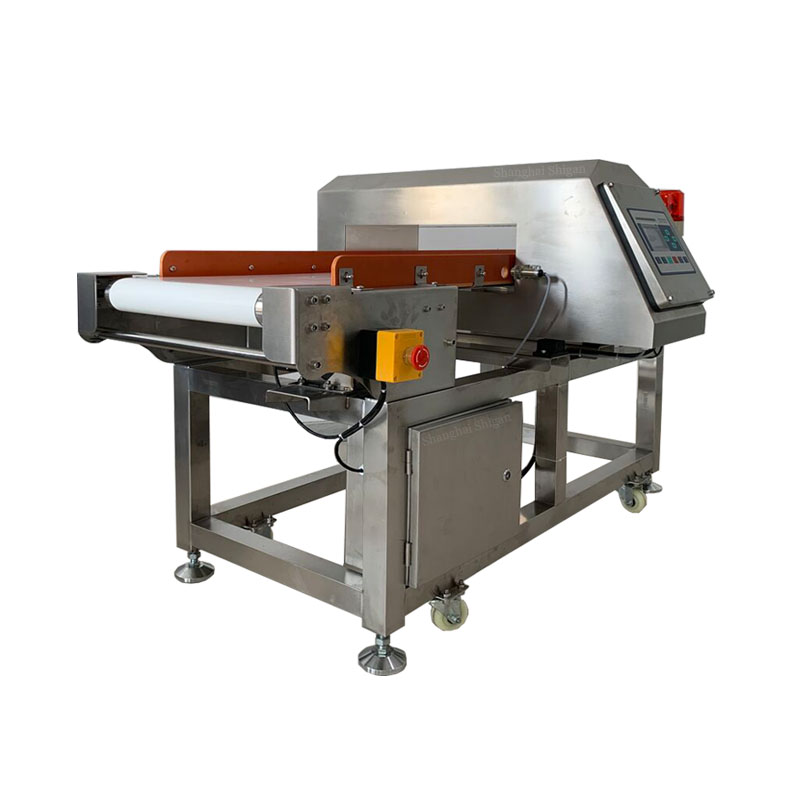 Main Advantages
1. The machine is made of 304 stainless steel
2. The digital metal detector is fully functional and has a memory function. Can store 100 product testing parameters
3. LCD display, multiple operating languages are optional, easy to operate
4. Specific requirements for self-learning ability, a wide range of detection materials
5. The motor has a high speed and supports 24 hours of uninterrupted work
6. Good waterproof performance, suitable for harsh environments such as humidity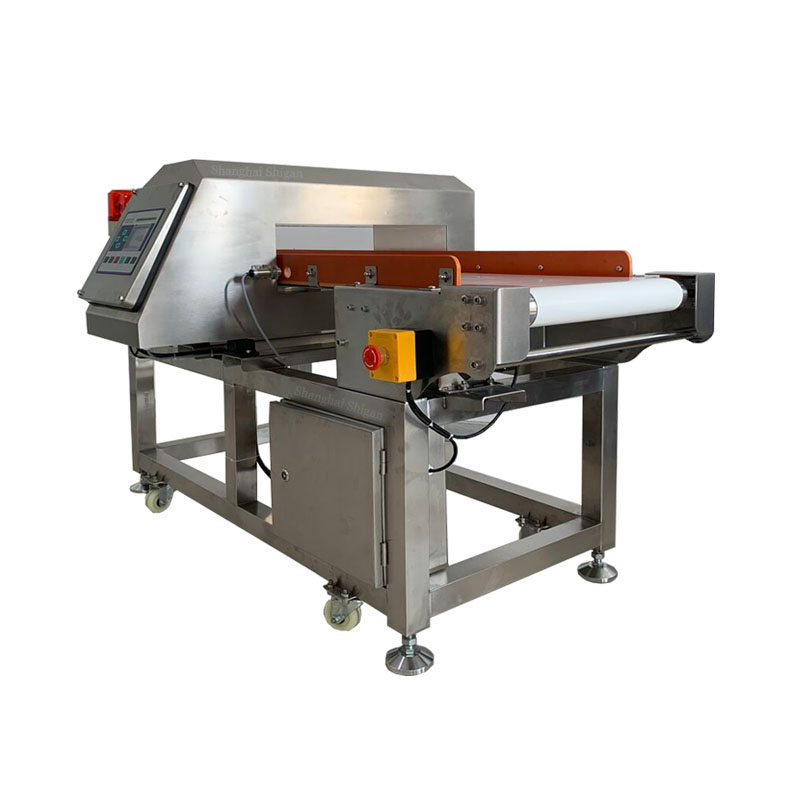 Application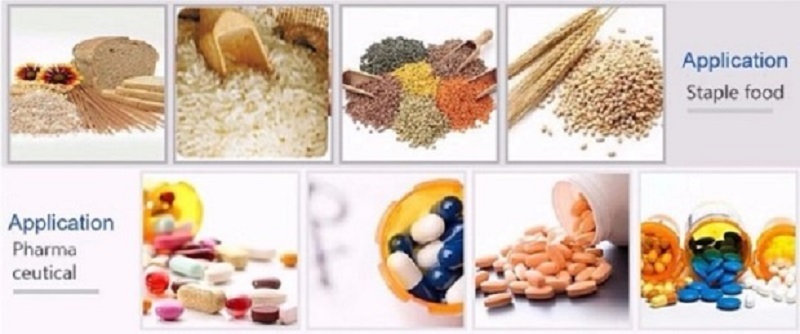 Our Company
Shanghai Shigan Industrial Co., Ltd. is a high-tech innovative technology enterprise specializing in the research and development, production and sales of checkweighers. It has a high-quality weighing instrument research and development and sales team. With scientific and rigorous design, management and manufacturing technology, we provide customers with checkweigher products with stable performance, practicality, convenience, beauty and excellent price.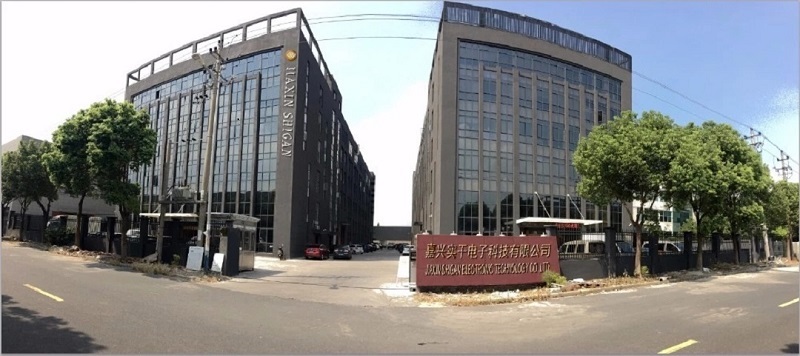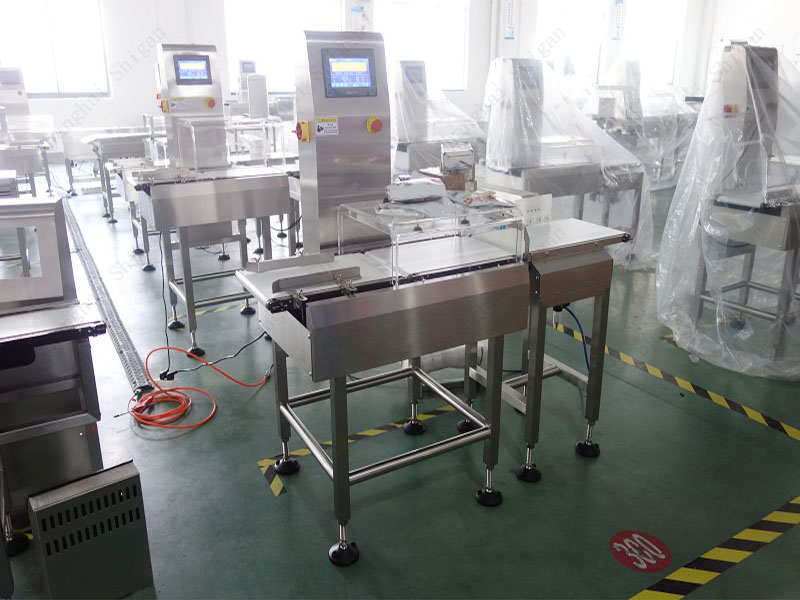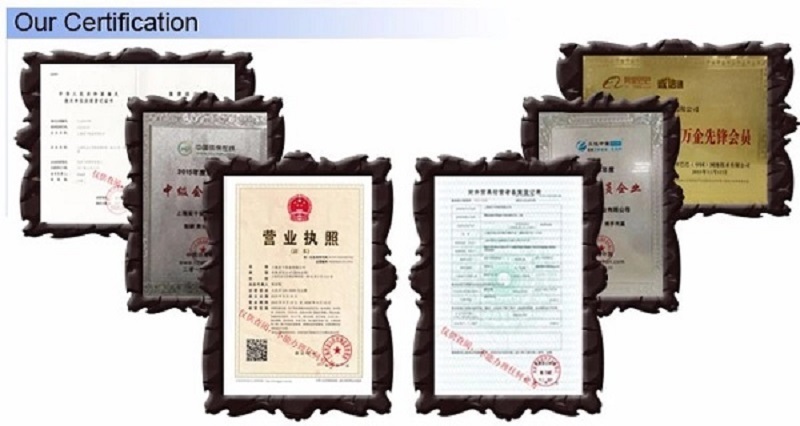 Our Customers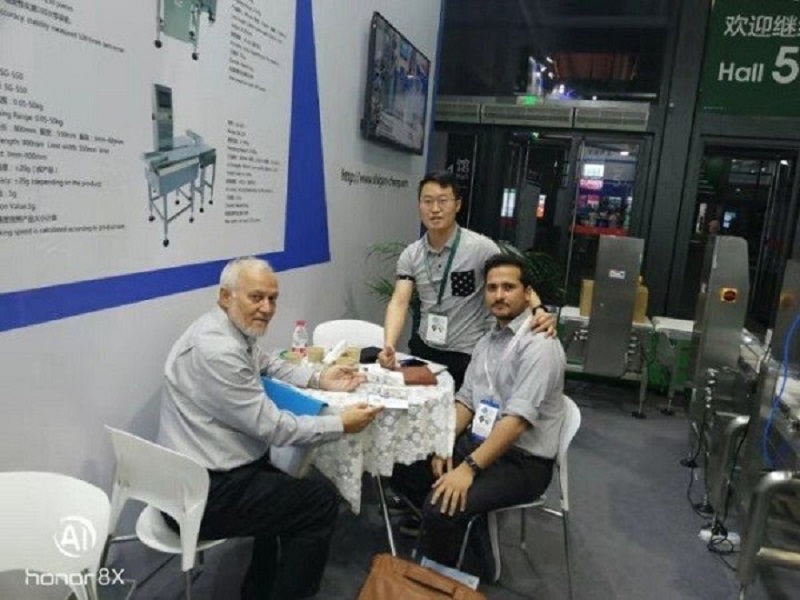 Package & Shipping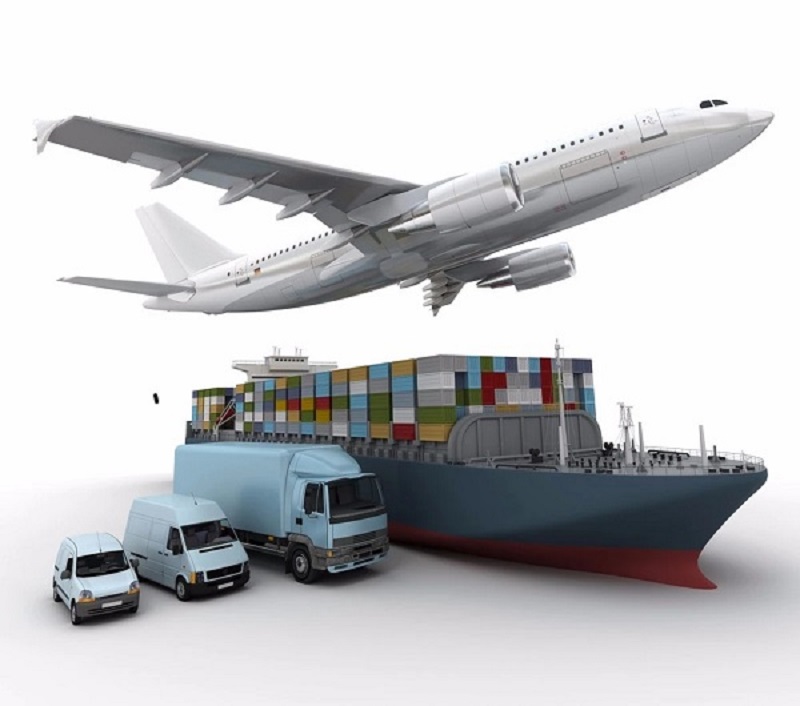 After Sale Service
1. If there is a problem with the quality of the product itself (except the product is deformed or damaged during transportation), it can be returned within seven days from the date of receipt, and the return postage will be borne by us!
2. The products sold by our company are all standard products. If you are not familiar with how to use the products, you can call us, and we have professionals to answer you!
3. Once the product is sold, if there is no quality problem or the wrong product is sent, it will not be returned!
Related Products
Hot Labels

Bottled product metal detector, multi-function and high-precision metal detector, multi-industry metal detector.