Product Introduction
Metal impurity detection, sound and light alarm, automatic pause, customized metal detector adopts advanced electrical and mechanism design technology, reasonable structure, beautiful appearance, high detection sensitivity and stable performance. Automatic pause, customized metal detector can meet high detection requirements and has a relatively low price, and is a practical machine. If you are interested in our products, please feel free to contact us.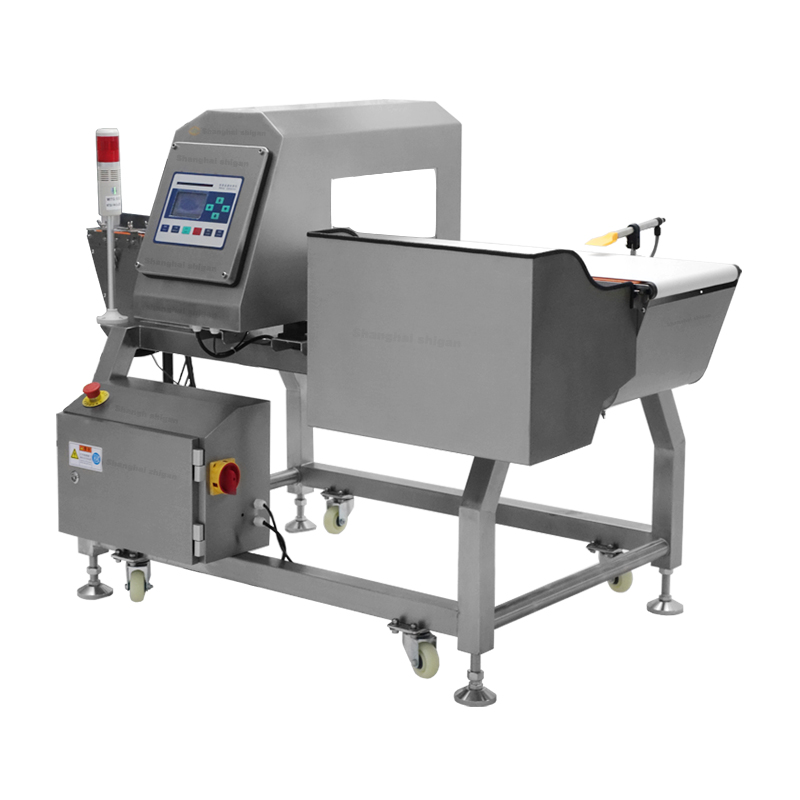 Technical Parameters
Power: AC220V±10% 50-60Hz
Material: 304 stainless steel body
Channel size: 500mm*250mm (can be customized)
Belt speed: 28m/min (customizable)
Sensitivity: iron ball diameter (φmm) 0.6-0.8; 304 stainless steel diameter (φmm) 1.2; non-metals such as copper, aluminum and lead (φmm) 1.2
Size: 1700*980*1100 (customizable)
Ground height: 750±50mm (customizable)
For reference only, please consult for details!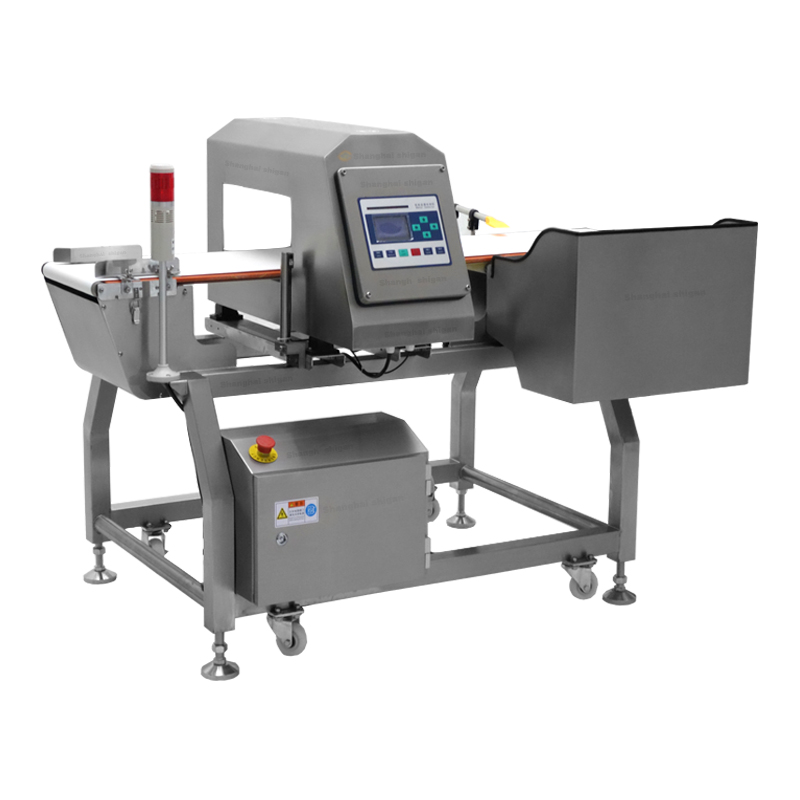 Main Features
1. Digital signal processing, multiple frequencies can be set, automatic frequency conversion, automatic learning.
2. It can detect various metal materials such as iron, stainless steel, copper, aluminum and lead.
3. Alarm mode Buzzer/alarm light/other can be customized according to demand.
4. Detection method: shutdown / automatic exclusion / can be customized according to requirements.
5. The machine size can be customized.
Application
Detect metal impurities in food, medicine, toys, shoe materials, textiles, daily chemicals, chemicals and other industries to ensure that products are free of metal pollution and provide reliable quality assurance.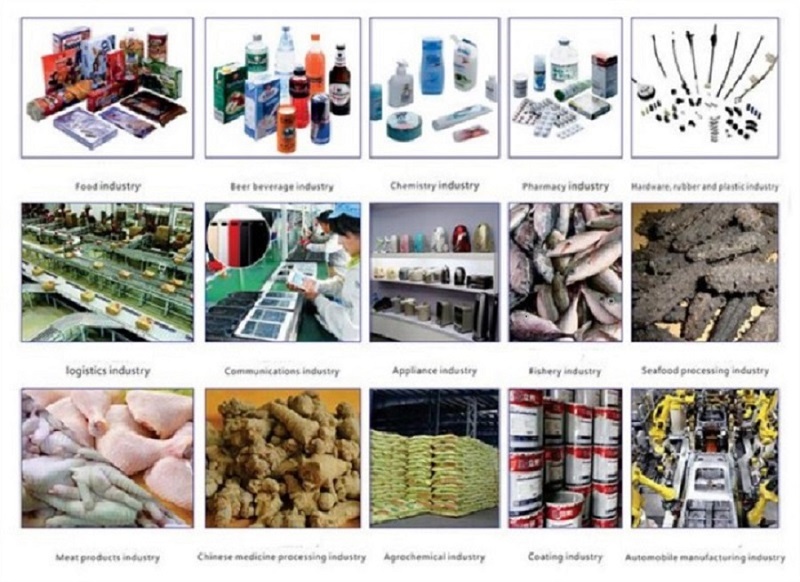 Our Company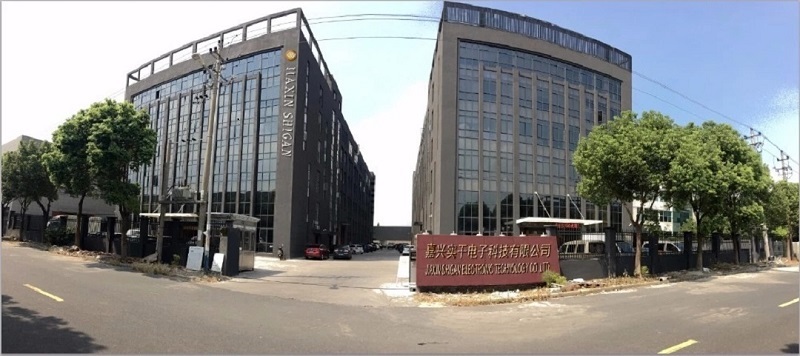 Shanghai Shigan Co., Ltd. was established in 2010, mainly focusing on R&D and production of instruments. The company has introduced technology and production experience, has professional researchers engaged in metal detector equipment, complete machining equipment, strong technical force, and effectively solved many common problems. The company pays attention to technological transformation and the development of new products. Over the years, the company has continuously absorbed domestic and foreign advanced machinery technology, and further improved the appearance and performance of the machine on the original basis.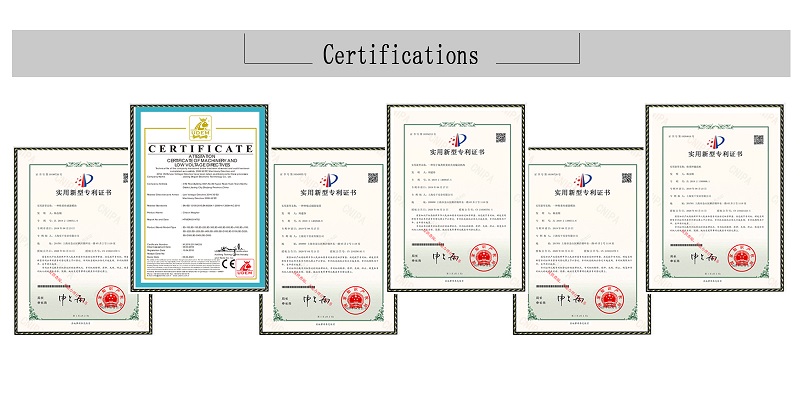 Package & Shipping
Our products can be shipped by sea, air and land.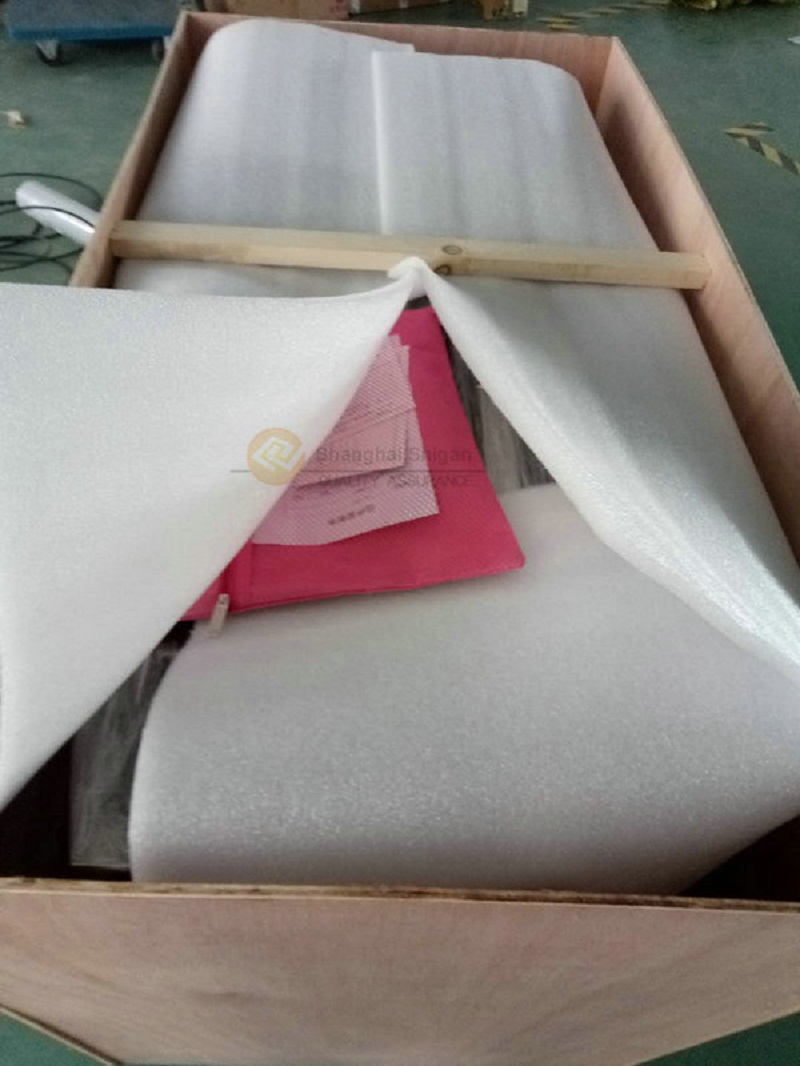 After Sale Service
1. If there is a problem with the quality of the product itself (except the product is deformed or damaged during transportation), it can be returned within seven days from the date of receipt, and the return postage will be borne by us!
2. The products sold by our company are all standard products. If you are not familiar with how to use the products, you can call us, and we have professionals to answer you!
3. Once the product is sold, if there is no quality problem or the wrong product is sent, it will not be returned!
Hot Labels