Product Description
Cosmetics/mask checkweigher, push-plate online rejection, dynamic automatic custom checkweigher is suitable for checking the weight of various products, the excess or insufficient weight will be rejected, and the qualified products will be passed to the next equipment. Checkweighers are a low-cost, economical solution. It is characterized by robustness and durability, which saves production costs.If you are interested in our products,please contact us!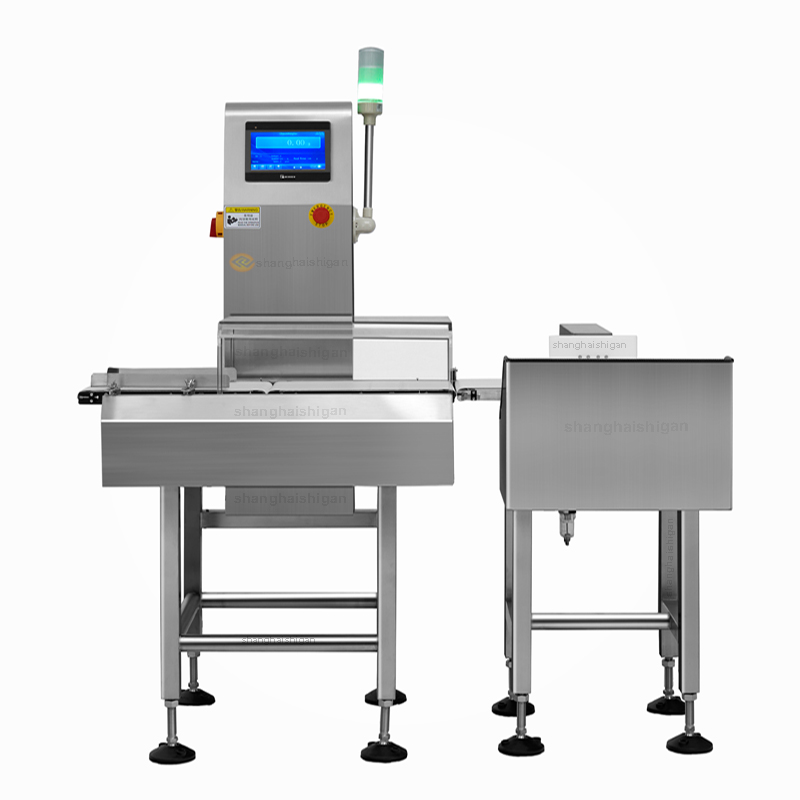 Specification Parameter
Type SG-220
Weighing Range 5-1500g
Limited of product L: 300 W:220 H: 3-200mm
Accuracy ±0.2g Depends on product
Division Scale 0.1g
Belt Speed 0- 60 m/min
Max Speed 100 pcs/min
Belt Width 220mm
Machine Weight 60kg+44kg
Power Supply AC 110/220V ±10% 50HZ
Power 100W
Main Material SU304 stainless steel
For reference only, please consult for details!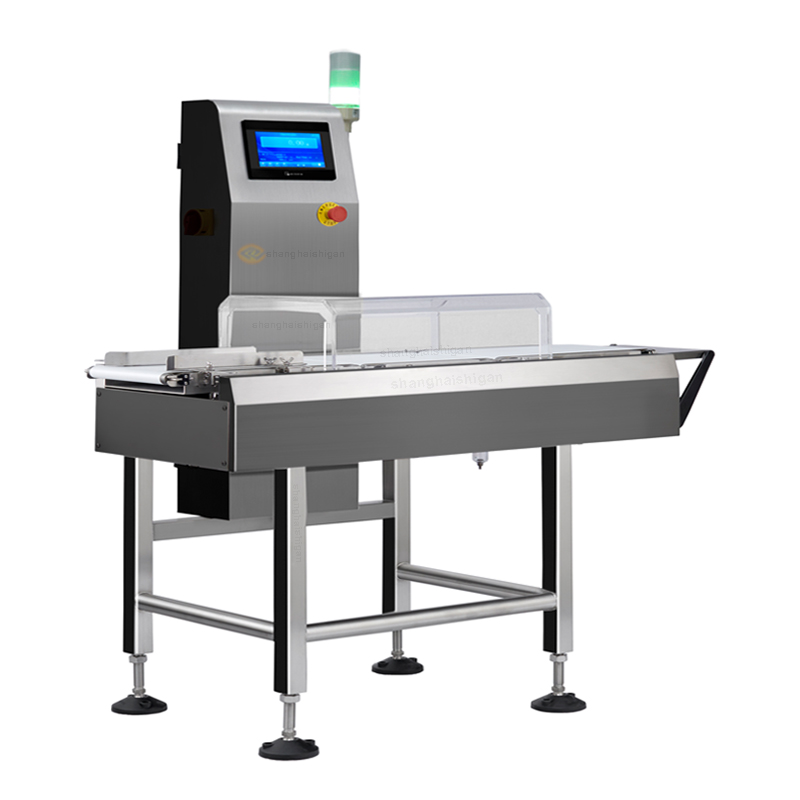 Main Advantages
1. The conveyor is easy to disassemble, easy to maintain and clean;
2. Fast product switching and automatic adjustment of the sorting speed of corresponding products;
3. The checkweigher adopts high-precision sensors; based on high-speed digital signal processing technology;
4. Reinforced stainless steel frame; fully waterproof design of automatic weighing machine.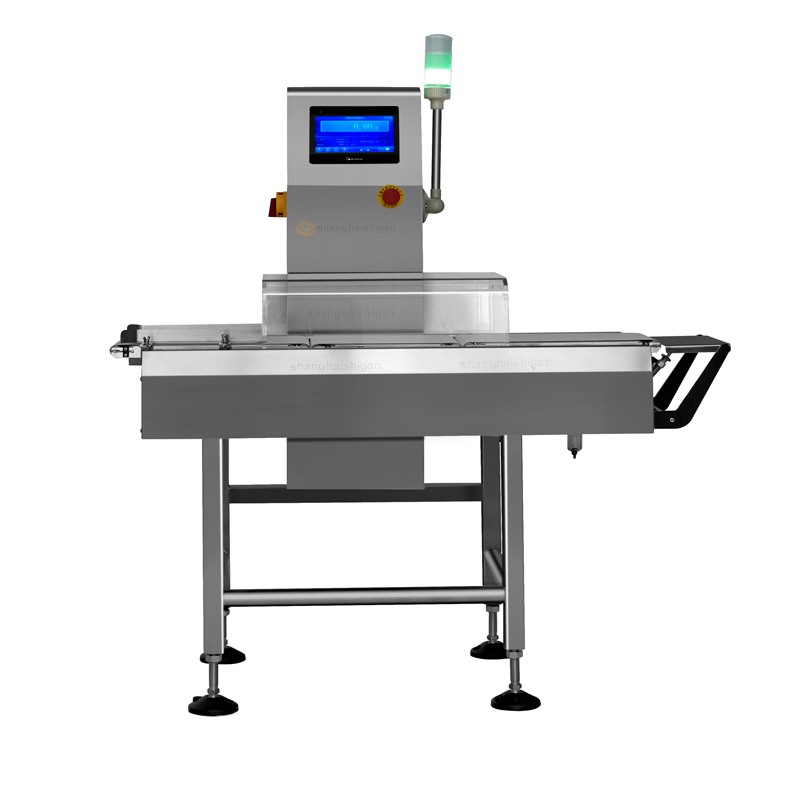 Application
The checkweigher provides the following three solutions for the food/beverage/pharmaceutical/daily chemical/raw material/hardware parts industry:
1. Unqualified net content detection: underweight/overweight detection of product packaging such as bags, boxes, and bottles;
2. FCL missing parts detection: FCL missing bag/box/bottle detection, whole package missing bag detection, missing packaging detection;
3. Integrated solution of weighing detection and metal detection: mainly to help manufacturers detect whether the net content of the product is unqualified, whether the product is missing, and whether it contains metal impurities. Improve product qualification rate and quality to ensure product integrity.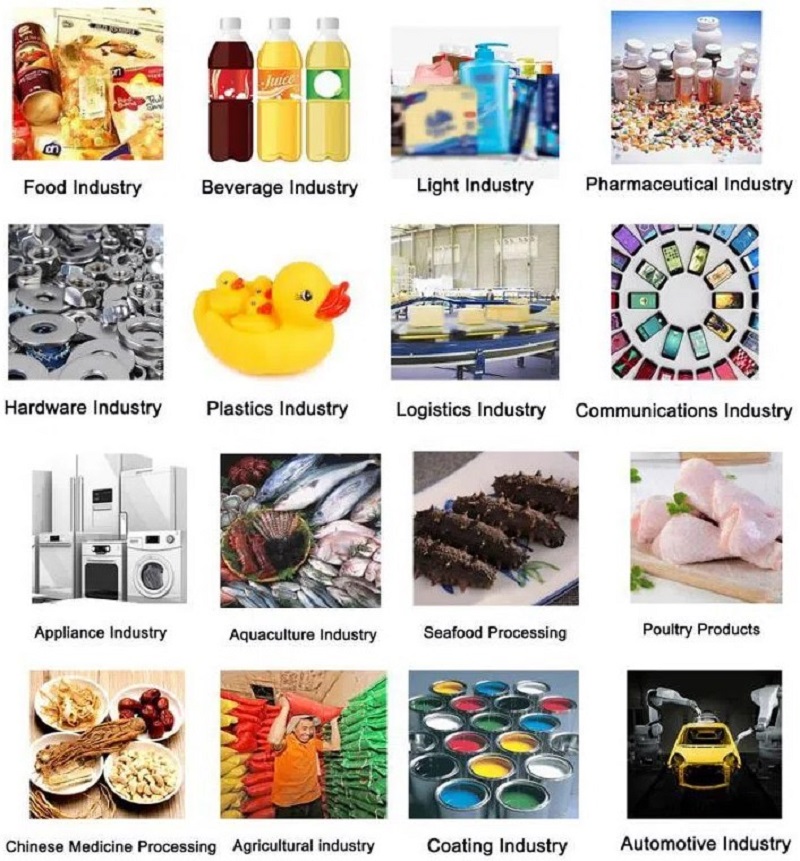 Our Company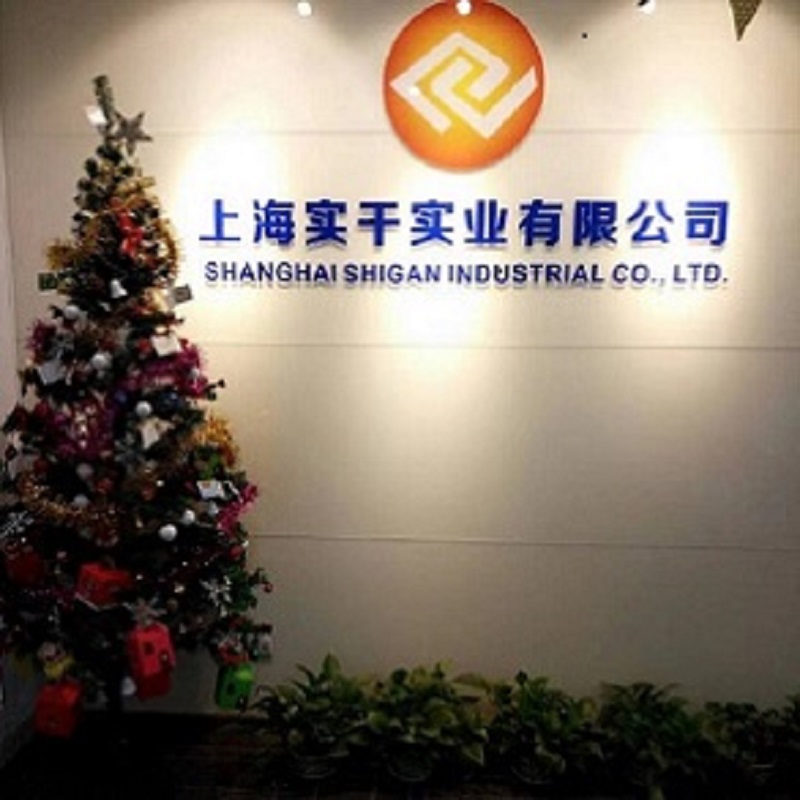 Shanghai Shigan Industrial Co., Ltd. was established in May 2010, specializing in the research and development, production, sales and related services of automatic checkweigher equipment for pharmaceuticals, food, daily necessities, general merchandise, and chemical industry. The company has a high-quality weighing instrument R&D and sales team, strong technical force, sophisticated production equipment, perfect testing methods, and high management level. The company is committed to the research and development of intelligent checkweigher machinery and equipment, absorbing the essence of similar products, so that the company has developed rapidly, and has a number of authorized inventions and utility model patents, and insists on improving product vitality with independent intellectual property rights.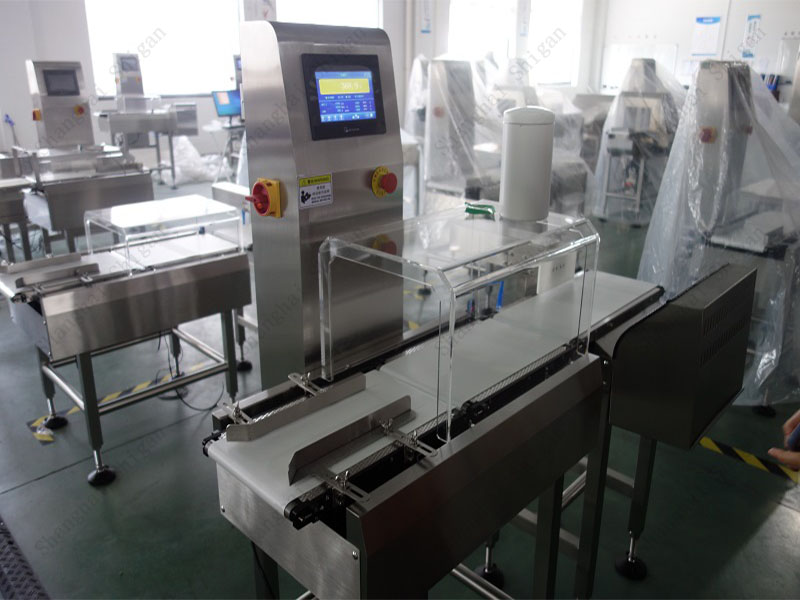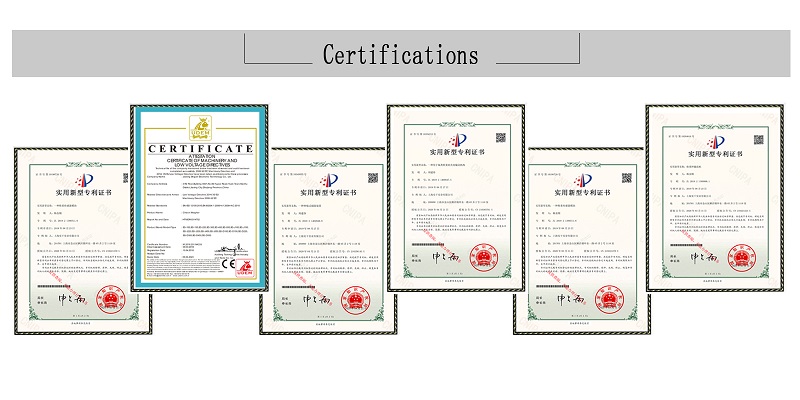 Our Customers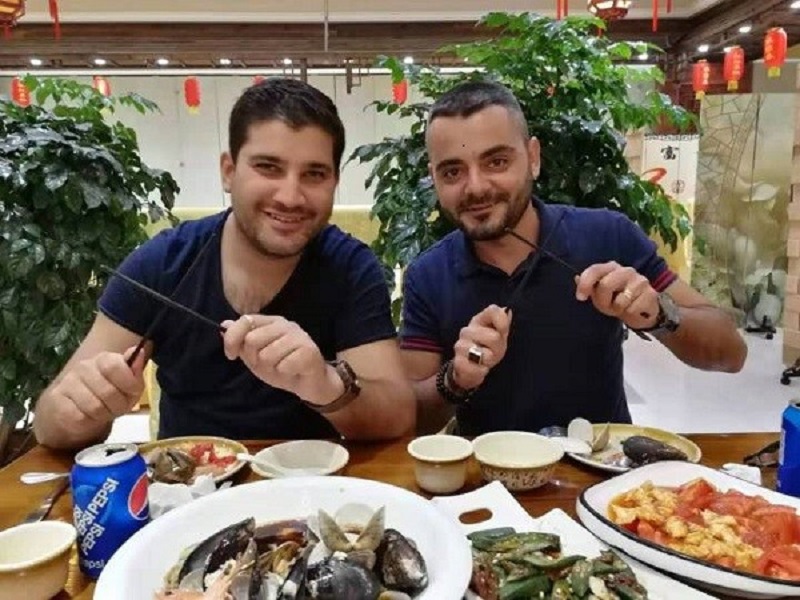 Our Exhibitions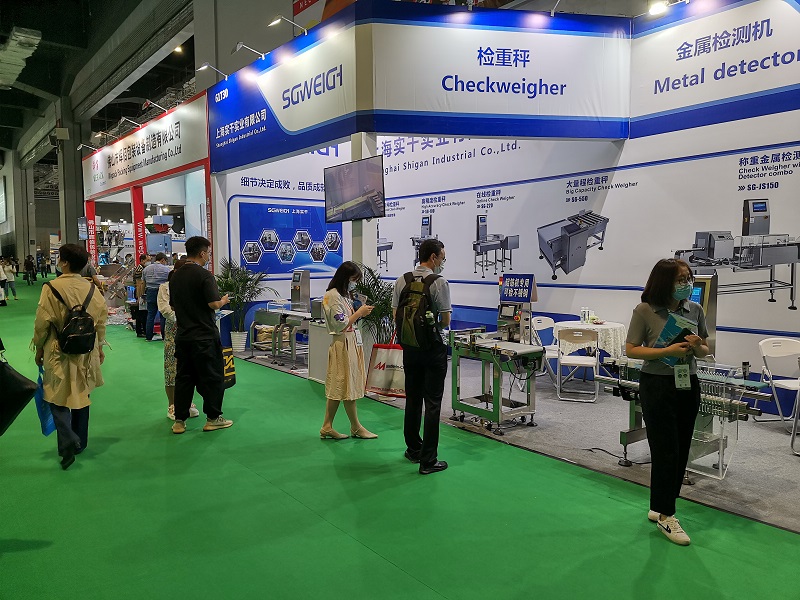 Package & Shipping
Our products can be shipped by sea, air and land.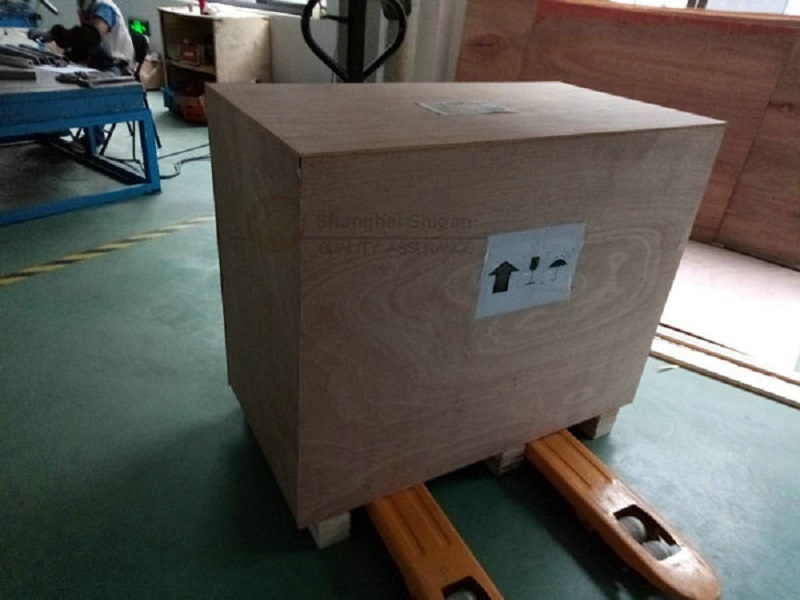 After Sale Service
1. If there is a problem with the quality of the product itself (except the product is deformed or damaged during transportation), it can be returned within seven days from the date of receipt, and the return postage will be borne by us!
2. The products sold by our company are all standard products. If you are not familiar with how to use the products, you can call us, and we have professionals to answer you!
3. Once the product is sold, if there is no quality problem or the wrong product is sent, it will not be returned!
Related Products
Hot Labels

Multi-level Sorting Checkweigher