Product Description
The core part of the Daily necessities paper pumping metal detector adopts an intelligent computer control system, which is used to detect metal impurities and metal foreign objects in products such as food, bread, steamed buns, dumplings, biscuits, etc. Metal impurities mixed in products or raw materials during production and processing. Our company is a professional manufacturer of double high-speed digital signal processing metal detector, welcome to consult for more detailed information!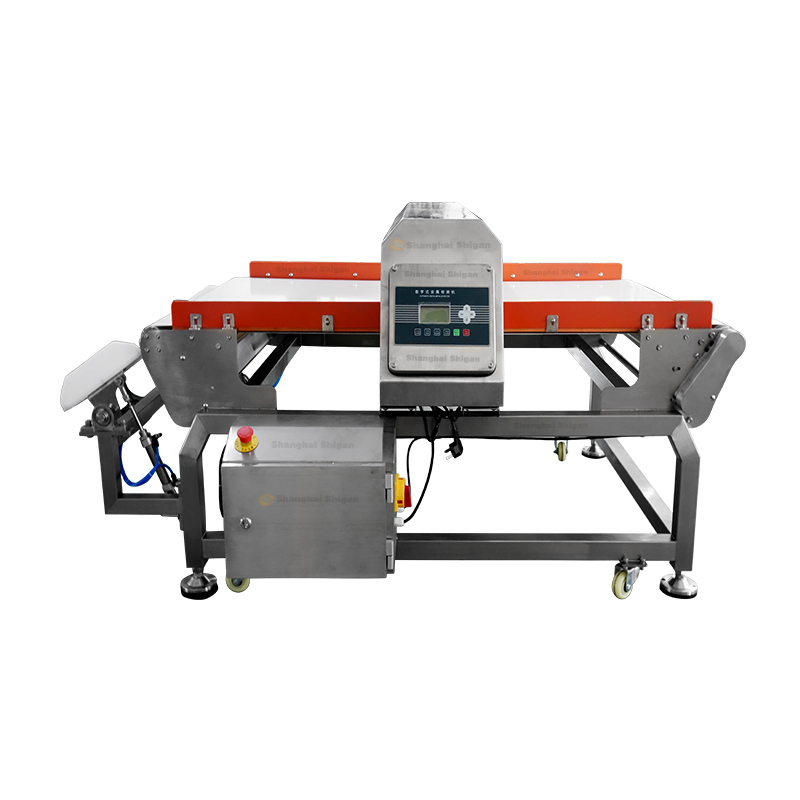 Specification Parameter
Main material: all stainless steel (304)
Height of conveyor belt: 750mm (adjustable 50mm up and down)
Conveyor belt speed: 25m/min
Display and operation mode: LCD plane key input
Power supply requirements: AC220V
Weight: 200KG
Machine size: 1330 × 720× 1000mm (long × wide × high
For reference only, please consult for details!
Contact us to recommend a product that is suitable for you!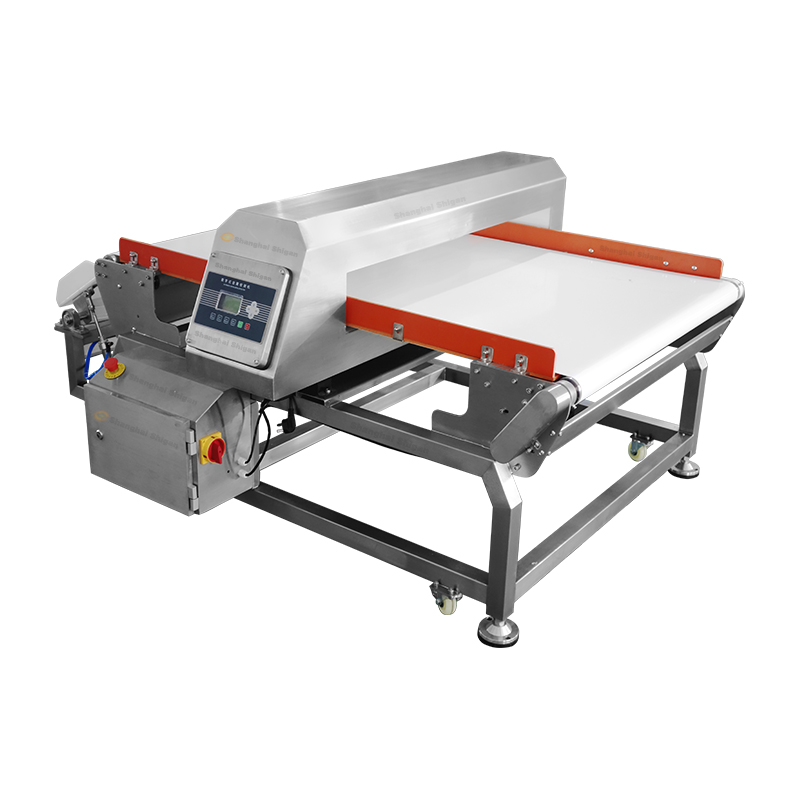 Main Advantages
1. Easy and intelligent operation: wide LCD and wizard interface, users can easily set up and operate.
2. Hardware configuration: The metal detector adopts dual high-speed digital signal processor design, which has extremely high detection accuracy and high-speed processing speed.
3. Product effect suppression: Advanced technologies such as multi-frequency design, intelligent self-learning, and three-dimensional detection algorithm can effectively suppress product effect.
4. Core technology: The metal detector adopts DDS frequency synthesis and DSP digital signal processing.
5. Reliable data: Secondary user management mode and FRAM storage technology ensure that there will be no problems with system parameters and data. .
6. Good manufacturing process: the metal detector adopts all stainless steel probes and frames, and various protection levels are available for customers to choose, adapting to various production environments.
7. Conveyor belt anti-deviation design: The special conveyor belt anti-deviation design scheme can effectively avoid the deviation of the conveyor belt.
8. Rejecting device: Equipped with blocking arm type, blowing type, flap type, lifting belt type and other rejecting devices.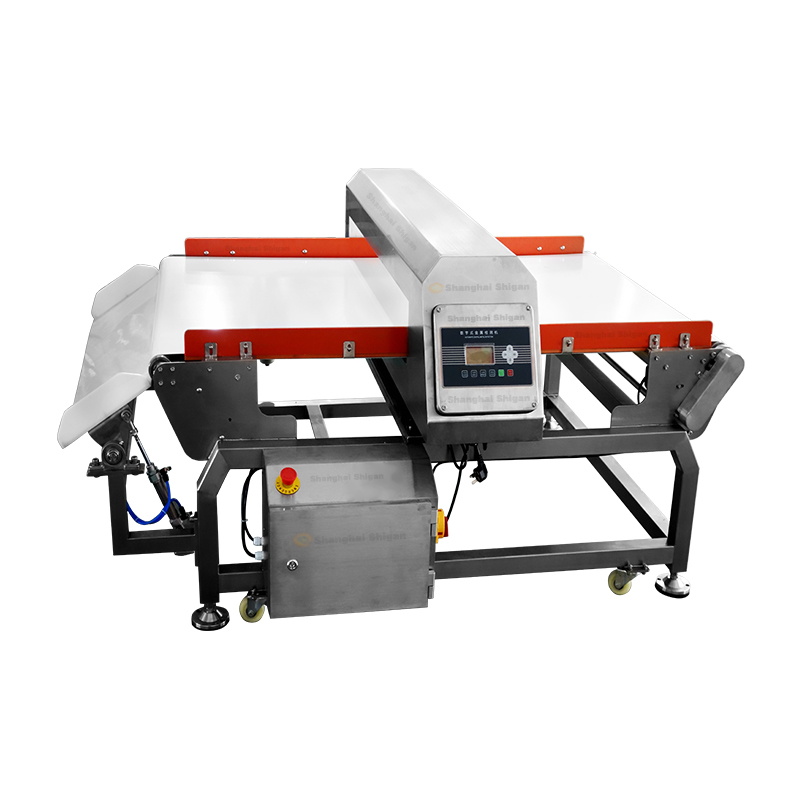 Application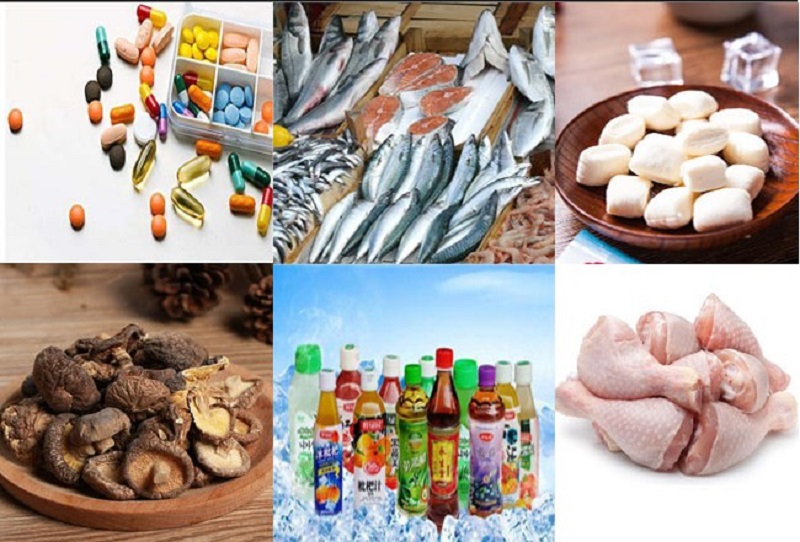 Package & Shipping
Our products can be shipped by sea, air and land.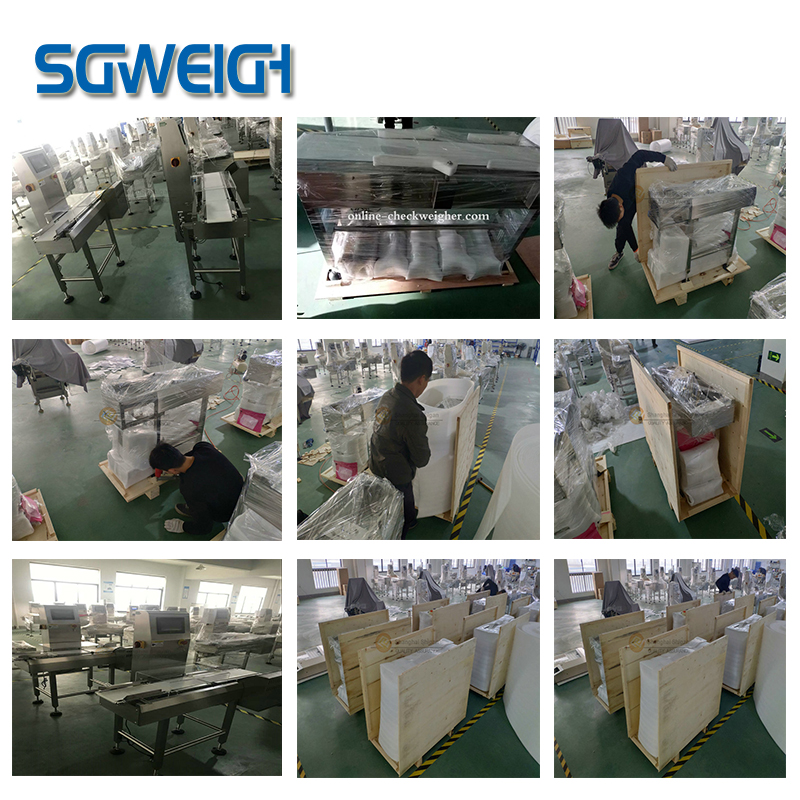 After Sale Service
Based on the spirit of pursuing high-quality products and customer satisfaction, Shanghai Shigan Industrial Co,.Ltd solemnly promises you with the principles of preferential prices, considerate service and reliable product quality.
1.Product quality commitment:
(1). The manufacturing and testing of products have quality records and testing data.
(2). For product performance testing, we sincerely invite users to personally check the whole process and performance of the product, and then pack and ship the product after it is confirmed to be qualified.
2. Product price commitment:
(1).Under the same competitive conditions, our company will sincerely provide you with preferential prices on the basis of not reducing product technical performance or changing product components.
3. Delivery time commitment:
(1). Product delivery time: Try to meet user requirements. If there are special requirements, it needs to be completed in advance, and strive to meet user needs.
Related Products
Hot Labels

Multi-level Sorting Checkweigher