Product Description
The Standard Custom Checkweigher is a large-scale product weight detection and re-inspection equipment that can be used in boxes or bags. The measuring range is divided into 25-500kg, which can be customized on demand. It is mainly to detect whether there are missing parts, small quantities, short packing, overflow packing, etc. in the product. It is a relatively important equipment in the production line now, and Practical Check Weight Machine is usually used at the front end of the sealing machine, scanning machine, inkjet equipment or the end of the packaging machine line.If you are interested in our products,please contact us!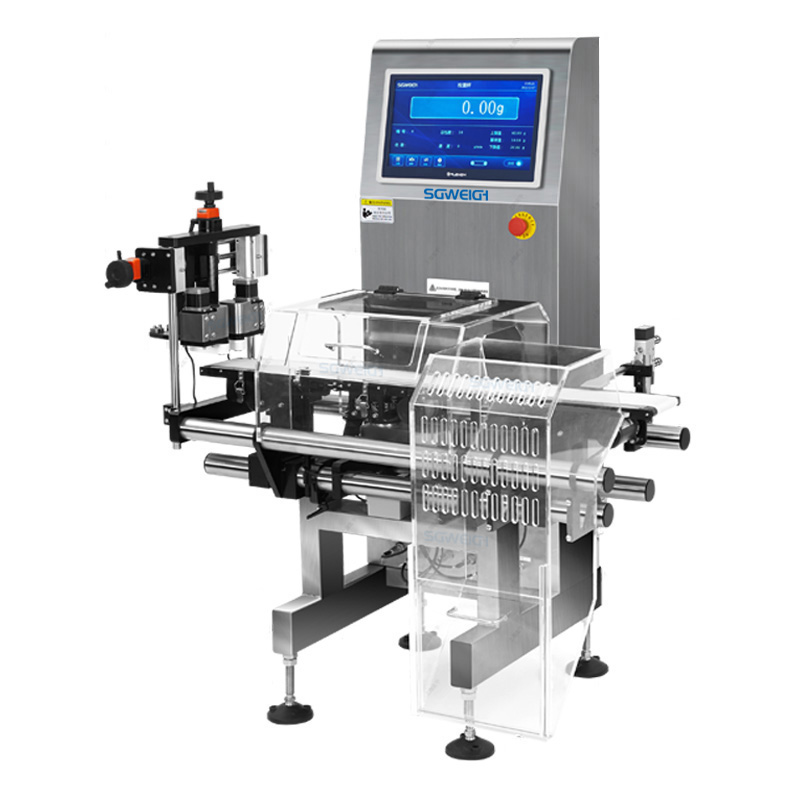 Specification Parameter
Type SG-220
Weighing Range 5-1500g
Limited of product L: 300 W:220 H: 3-200mm
Accuracy ±0.2g Depends on product
Division Scale 0.1g
Belt Speed 0- 60 m/min
Max Speed 100 pcs/min
Belt Width 220mm
Machine Weight 60kg+44kg
Power Supply AC 110/220V ±10% 50HZ
Power 100W
Main Material SU304 stainless steel
For reference only, please consult for details!
Contact us to recommend a product that is suitable for you!
Main Advantages
1. Improve the efficiency of the production line The efficiency of the entire line of equipment is improving.
2. The accuracy of the weighing machine ensures that the interests of customers will not be affected.
3. The use of weighing machines can reduce potential sampling errors and long-term labor costs.
4. Improve product quality to meet the strict needs of customers.
5. Cost saving increases the profit of the product.
6. Use checkweigher feedback control to ensure direct control of efficient filling equipment.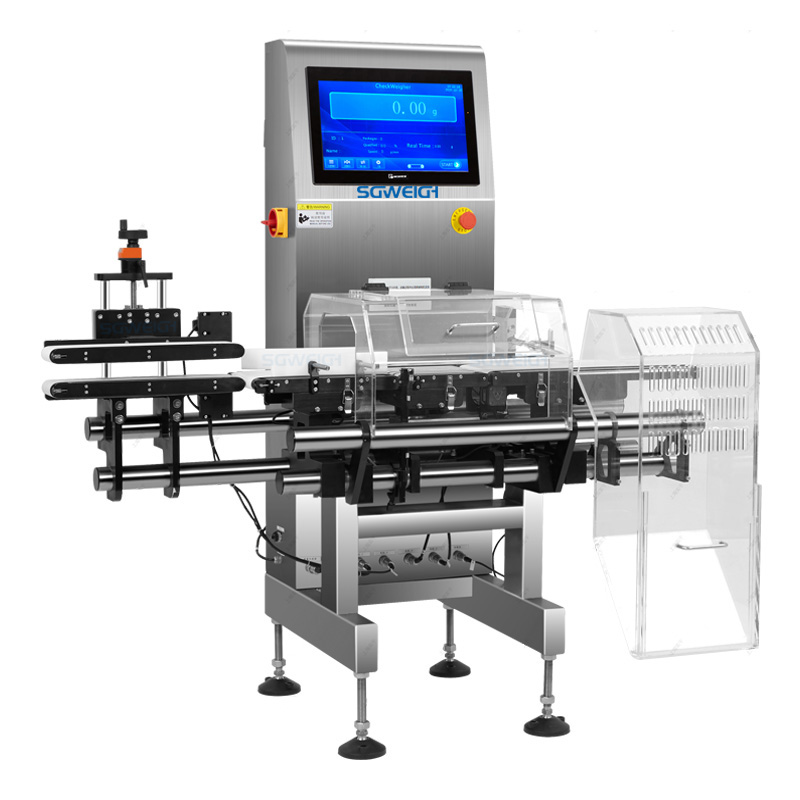 Application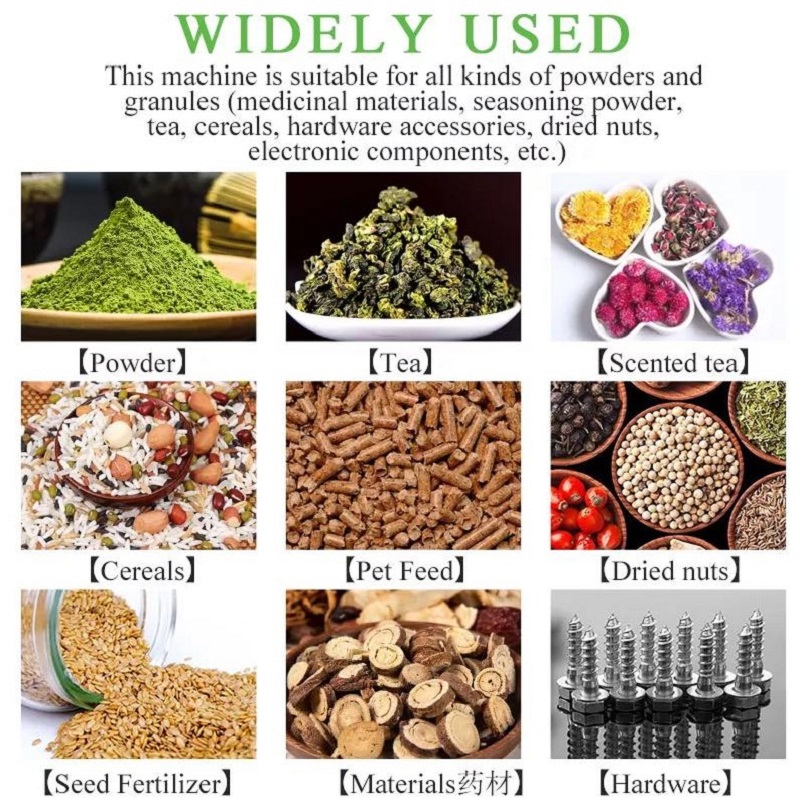 Our Company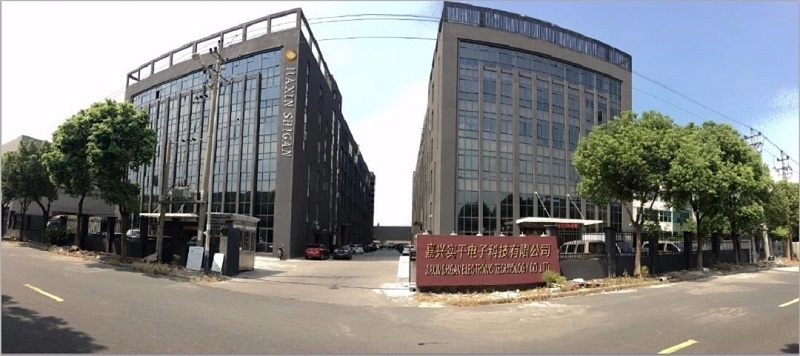 Our company introduction
1. Founded in 2010.
2. Shanghai High -tech Enterprise.
3. We have more than 10 years of experience in the field of dynamic checkweigher, and have our own factories, which can provide you with the most suitable items for your needs.
4. 6-8 international machinery exhibitions each year.
5. Supply OEM/ODM manufacturing.
6. Multiple engineers to ensure quality/service.
7. As a manufacturer and trader, we have good quality and price control of products.
8. The products are exported to more than 40 countries ,such as the United States, Canada, Mexico; Australia, New Zealand; Saudi Arabia, Italy, Spain; France, Poland, Israel, Russia, South Korea; Thailand, Indonesia, Malaysia, the Philippines, etc.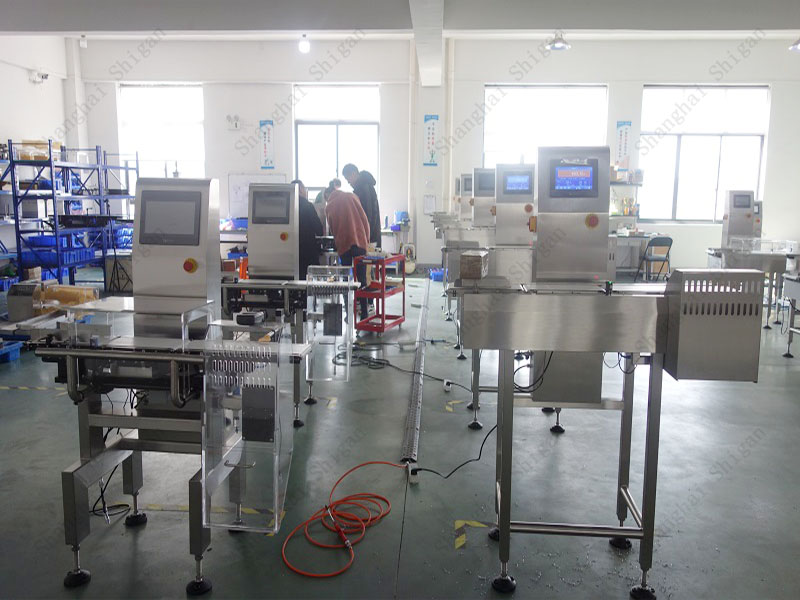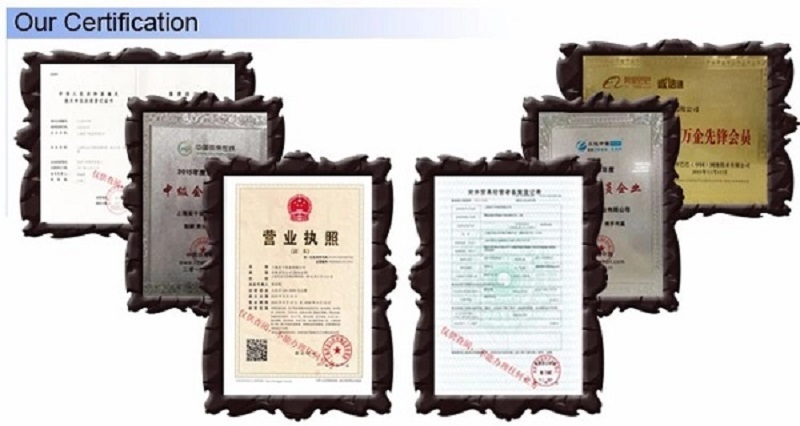 Our Customers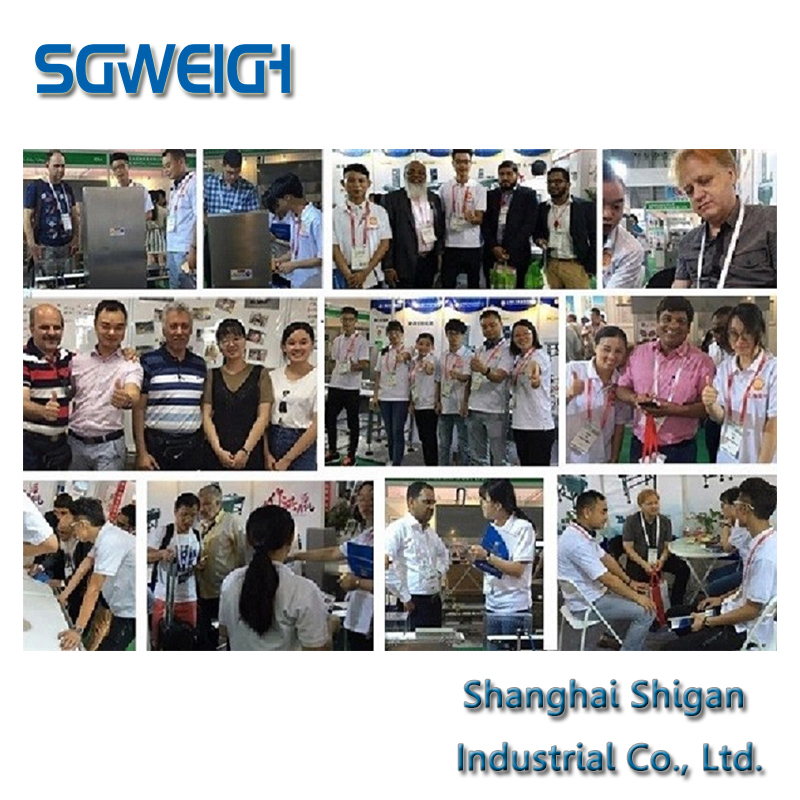 Our Exhibitions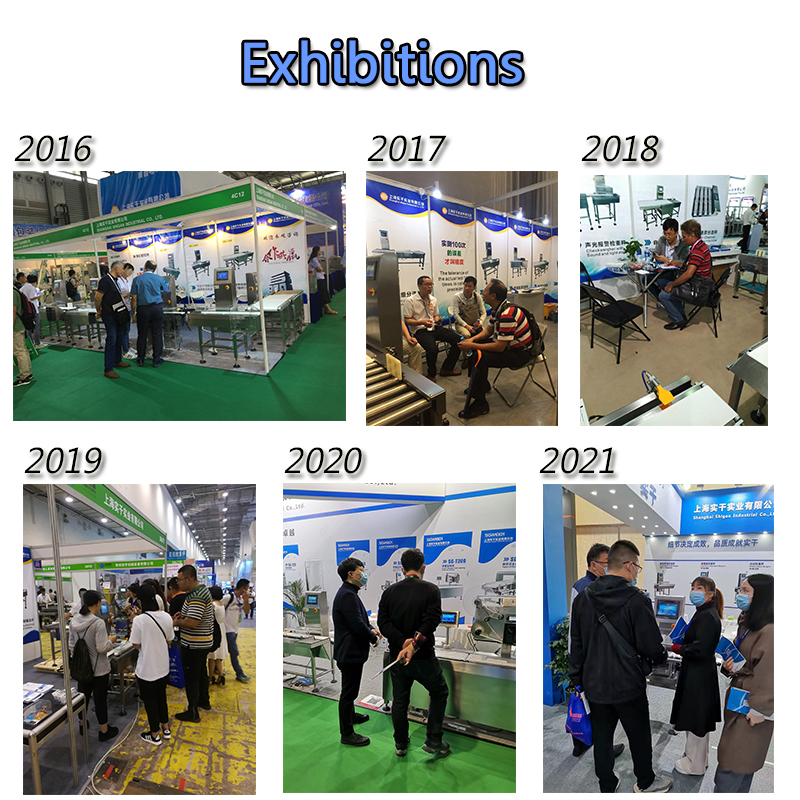 Package & Shipping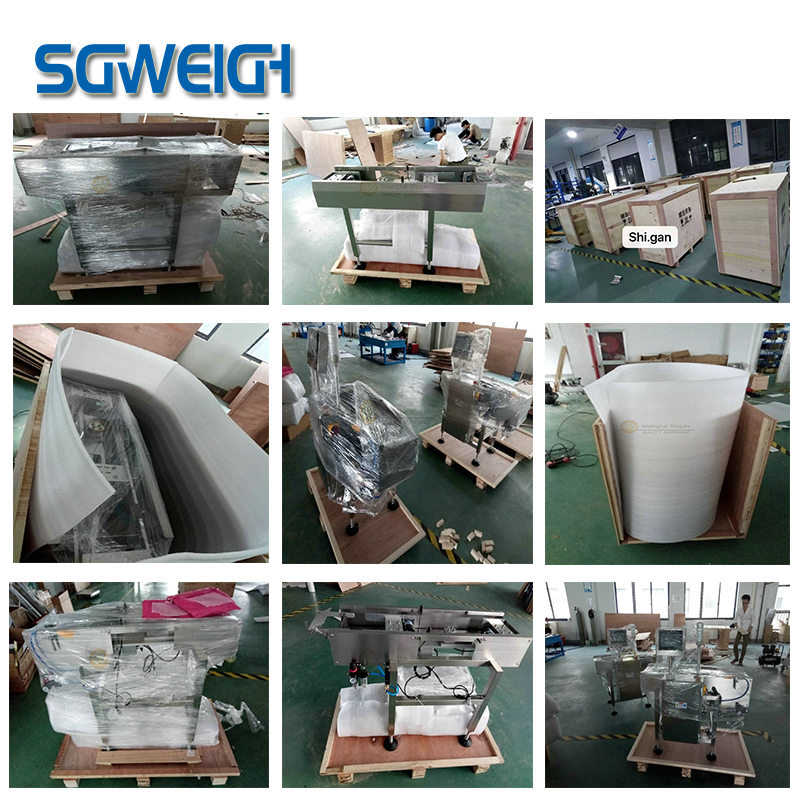 After Sale Service
Based on the spirit of pursuing high-quality products and customer satisfaction, Shanghai Shigan Industrial Co,.Ltd solemnly promises you with the principles of preferential prices, considerate service and reliable product quality.
1.Product quality commitment:
(1). The manufacturing and testing of products have quality records and testing data.
(2). For product performance testing, we sincerely invite users to personally check the whole process and performance of the product, and then pack and ship the product after it is confirmed to be qualified.
2. Product price commitment:
Under the same competitive conditions, our company will sincerely provide you with preferential prices on the basis of not reducing product technical performance or changing product components.
3. Delivery time commitment:
Product delivery time: Try to meet user requirements. If there are special requirements, it needs to be completed in advance, and strive to meet user needs.
Related Products
Hot Labels

Multi-level Sorting Checkweigher