Product Description
Product in Carton, Push Plate Type Quick Rejection, Online Weighing Checkweigher and Metal Detector Combo is a combination of metal detectors and automatic weight detection, and it is the best solution for metal foreign object detection and online inspection. The integrated structure makes the equipment cost and floor space lower, and it can be easily and effectively installed in the existing workshop. Push Plate Type Quick Rejection, Online Weighing Checkweigher and Metal Detector Combo adopts high-speed digital signal processing devices and intelligent algorithms, and is widely used in food, medicine, cosmetics, textile and other industries.If you are interested in our products,please contact us!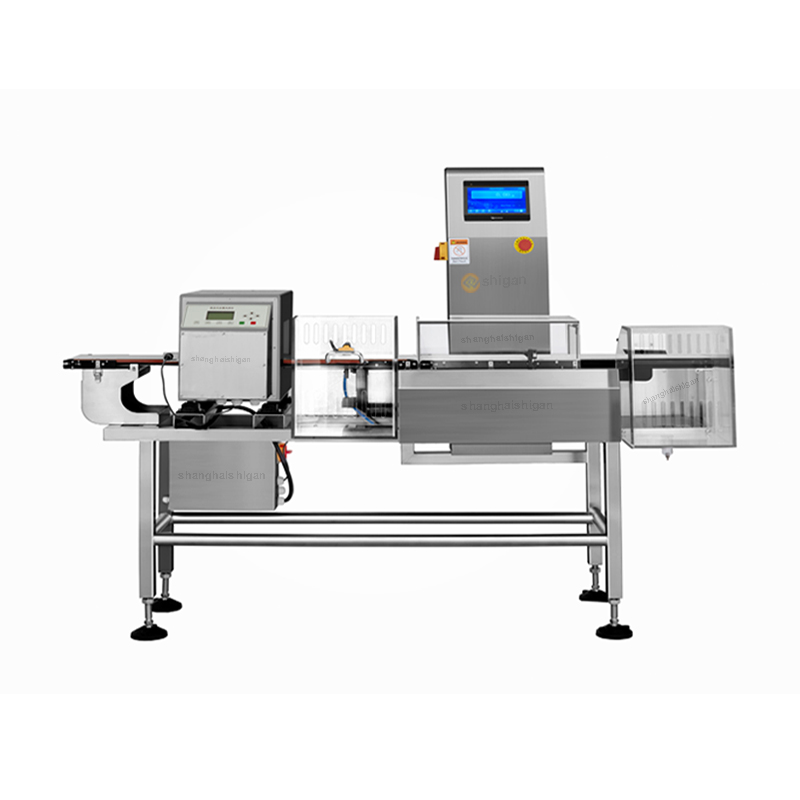 Specification Parameter
Measuring method: electromagnetic induction / digital load cell
Size: 330×150mm
Accuracy: FE0.8mm SUS2.0mm
Selection accuracy: ±0.5g
Weighing range: 5 grams - 900 grams
Passing height: 110m
Pass width: 280mm
Packaging length: ≤300mm
Display graduation value: 0.1g 0.2g 0.5g 1g
Number of sorting segments: 3 segments
Sorting ability: 60 times/min
Conveyor belt speed: 10-45 m/min
Ground height: 735mm—800mm
Working temperature: 0-40℃
Weight: about 160kg
Dimensions: 1900mm×700mm×1120mm (L×W×H)
For reference only, please consult for details!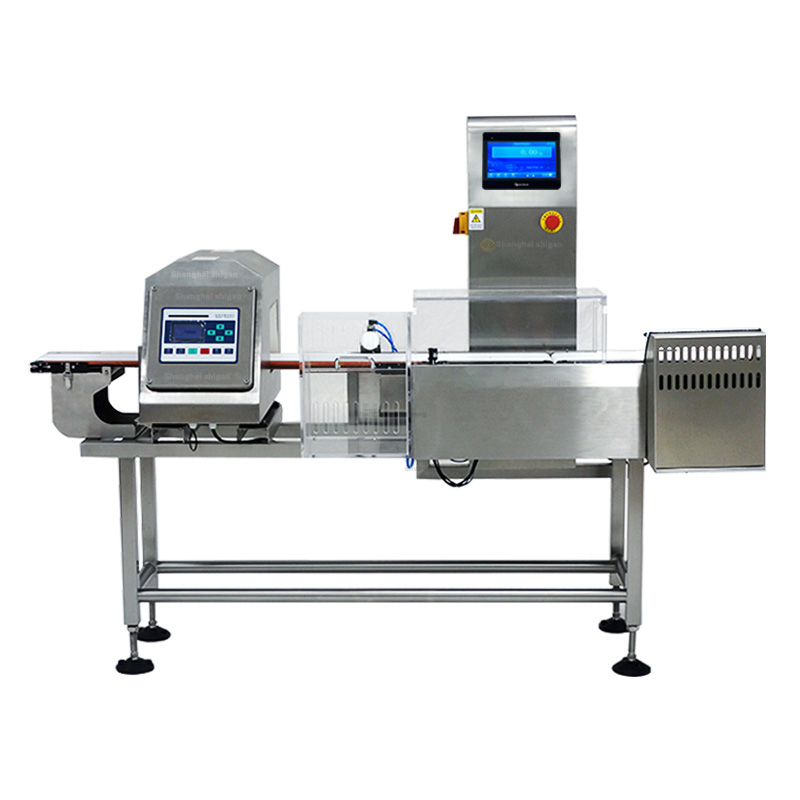 Main Advantages
1. Reverse detection: The use of high-precision imported through-fire switches, combined with curve fitting algorithms, can accurately complete reverse detection
2. Customization ability: can be equipped with a scanning gun to meet various special requirements for deep customization and function development
3. Simple and intelligent operation: using a wide LCD and a wizard-style interface, users can easily set and operate
4. Advanced manufacturing process: The metal detector adopts all stainless steel probes and racks, and a variety of protection levels are available for customers to choose from, adapting to various production environments
Our Company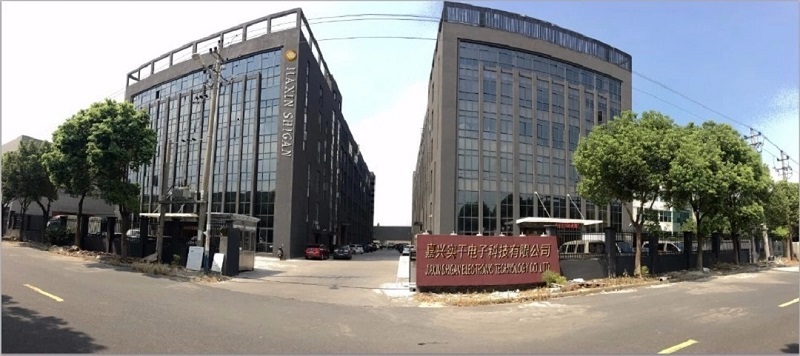 Shanghai Shigan Industrial Co., Ltd. was established in May 2010. It is a high-tech enterprise specializing in the research and development of the core technology of weighing automation integration. The company has a group of teams with high professional level, strong innovation ability and good service awareness. The main products are checkweighers, automatic intelligent checkweighers, metal detectors, etc. The products sell well at home and abroad. Adopt advanced technology and advanced development concept, constantly reform and innovate, pursue excellent quality, provide the best automatic weighing solutions for various industries, and create higher value for users.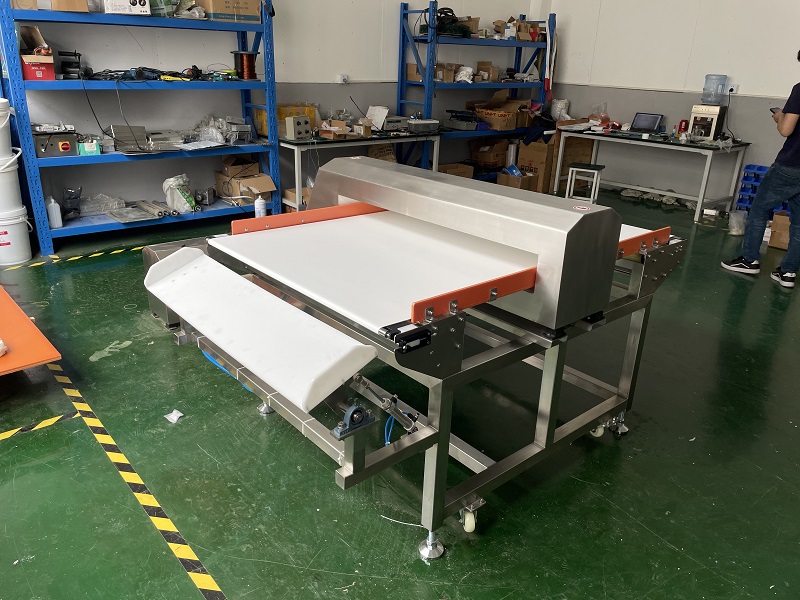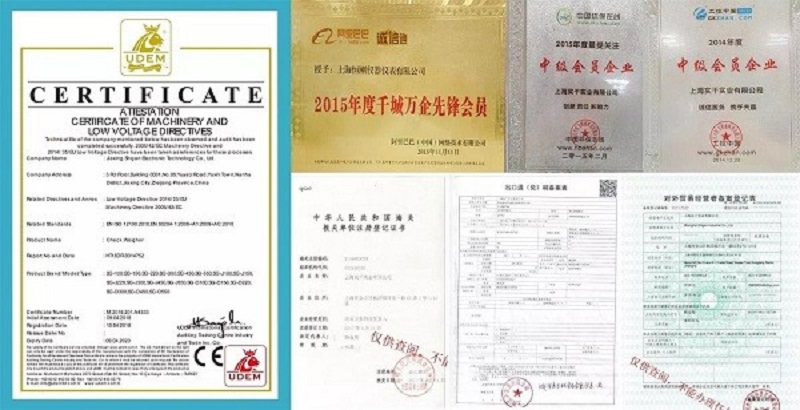 Package & Shipping
Our products can be shipped by sea, air and land.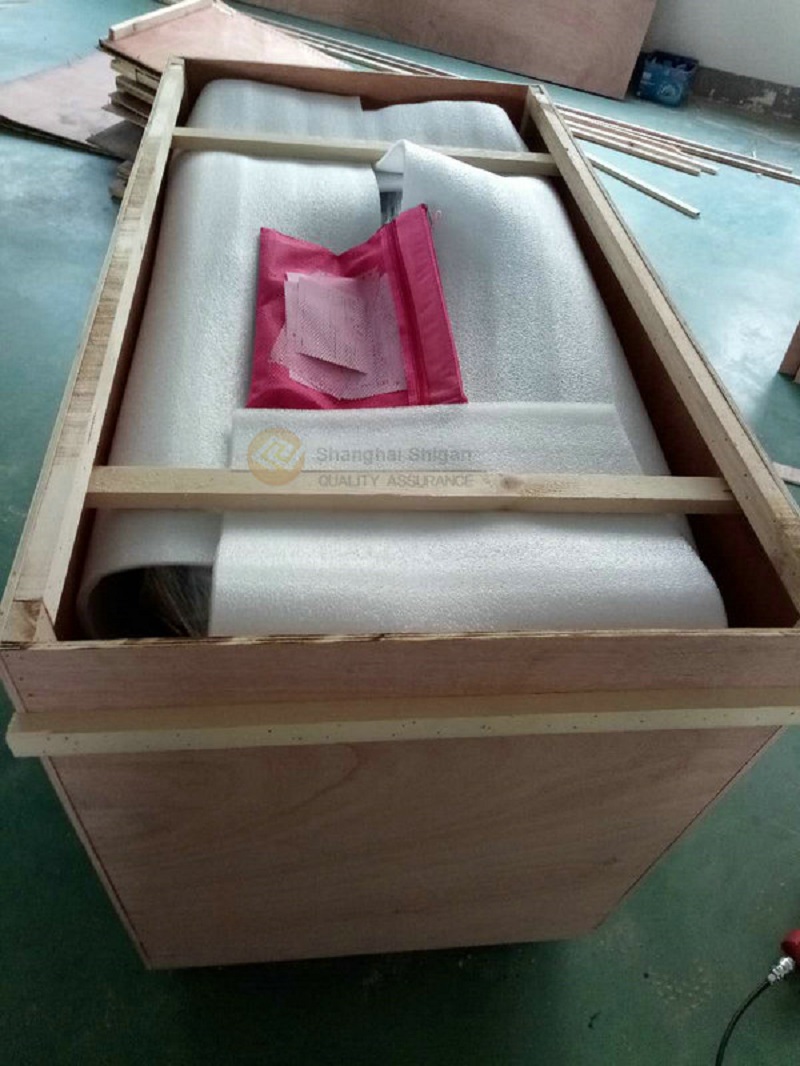 After Sale Service
About the price: The price is based on the customer service quotation as the real price!
About quality: seven-day replacement, one-year warranty, lifetime maintenance!
About the certificate: Each product will be equipped with a certificate of conformity before shipment, please rest assured to buy!
About delivery: The delivery cycle is within 3-5 days after the order is placed. If there is stock, it will be sent out in a short time. The customer needs to customize it. The specific delivery time will be notified to you by the customer service track!
About maintenance: If the customer's product fails, we will provide you with a specific solution.
Hot Labels